Here's to wishing everyone a wonderful year with a deep breath and a leap of faith
Truly grateful We survived 2020…
It's been a year of learning mixed emotions,understanding and appreciating better things over bigger things in life
Many thanks to the Al-Mighty for giving us another chance to become better versions of ourselves…
Also ever so grateful for my own family and my insta family via social platform : (you know who you are!!) I'm so glad to have come this far Alhamdulilla with all your love and support
Thank You for always cheering me on and not letting me give up….
Let us write better stories of ourselves this year and be kind always
It's been a tradition to have Kiribath and local sweets on New Years Day to make our helpers feel appreciated !!!
Today we had on the menu two kinds of Kiribath : Plain and Lentil Kiribath
Kiribath served with lip smacking Katta Sambol and Egg Bhuna Gravy with soft boiled eggs.
Find the link to the recipes attached below :
Katta Sambol
Egg Bhuna
The fabulous Jumbo Prawns were from The Middle Cut Company. They're one of our favourites because they're so juicy !!! Each prawn weighs at least 80g….yes they're HUGE
The Sinhalese Traditional Sweets were home made by a sweet lady.She makes it in her own home just for us. isn't she the sweetest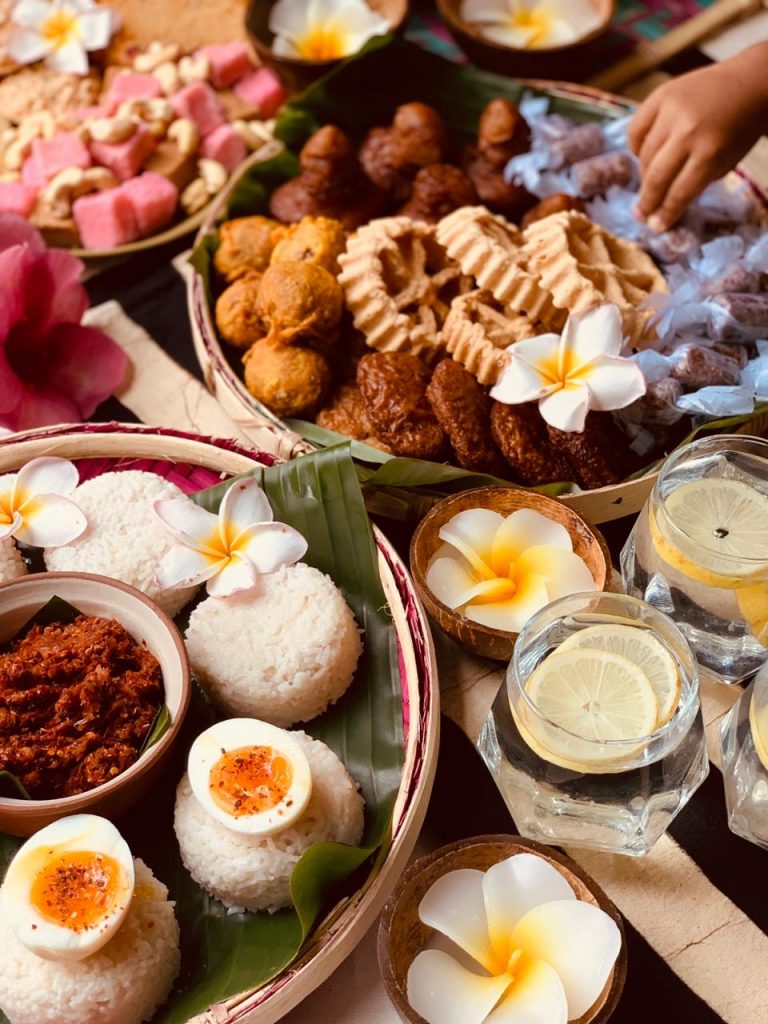 The Milk Toffee and Coconut Fudge are home made and you can find the link to the recipes attached below :
Milk Toffee
Coconut Fudge
LENTIL KIRIBATH
MILK RICE OR KIRIBATH
Stay Safe and Be Responsible
Much Love 💗 Nuzrath
srilankanfoodie #mylankanfoodjournal #foodblog #colombofoodbloggers #colombolife #foodiesofintsagram#onthetable #instadaily #igers #eatpraylove #positivevibesonly#alhamdulillaforeverything💕