"Akhni" is similar to Pulao but more like a Bengali Mixed Rice Dish.For the first time we tried it at our Pakistani neighbors
Since then my mom would make this quite often but ofcourse not the traditional one : we had a more moorish flavour and my dad loved it.This is a delicious one pot meal that leaves you satisfied just like how Biryani would but this is much easier to assemble.
This recipe is from my sweet sister in law Thuraiya whose family makes yummy traditional akhni and am sure you will enjoy it as much as we did.
I tweaked a few things according to our availability of ingredients and you can definitely do that as well.
Ideally served with Sweet Saffron Rice : Recipe has been shared previously.Refer to link below
This rice dish is a favorite on rainy days like today.I made using beef but you could use any meat or even seafood
Let's Get Started
You Will Need
1 kg Long Grain Rice
1 kg Meat cut into cubes
1 Cup Ghee
2 B Onions Sliced
Curry leaves
2tbsp Garlic chopped
1 tbsp Ginger grated
1 whole Cinnamon Stick
3 Large Tomatoes chopped finely
2 tsp Salt
1 tsp Black Pepper Powder
1 tsp Turmeric
1 tbsp Kashmir Chilli Powder
1 tbsp Garam Masala
2 tbsp Unroasted Curry Powder
1 tbsp Cumin Powder
4 Green Chillies
1 Cup Curd
Handful of Coriander Leaves
1 tbsp Liquid Aminos/Soy Sauce Substitute
1 tbsp Tamarind Pulp
1 tbsp Lime Juice
4 Potatoes Peeled and Cut into cubes
200g Fried Brinjal Cubes
Saffron Strands soaked in warm water(optional)
Mix all spice powders into meat and set aside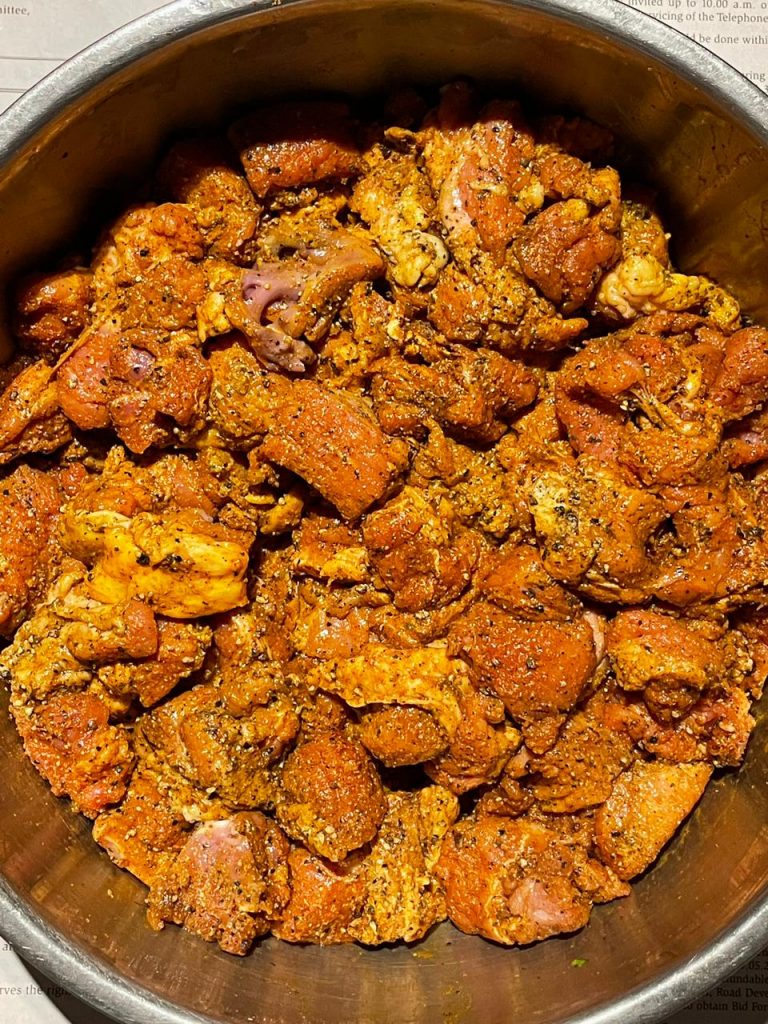 Blend green chillies with curd and coriander leaves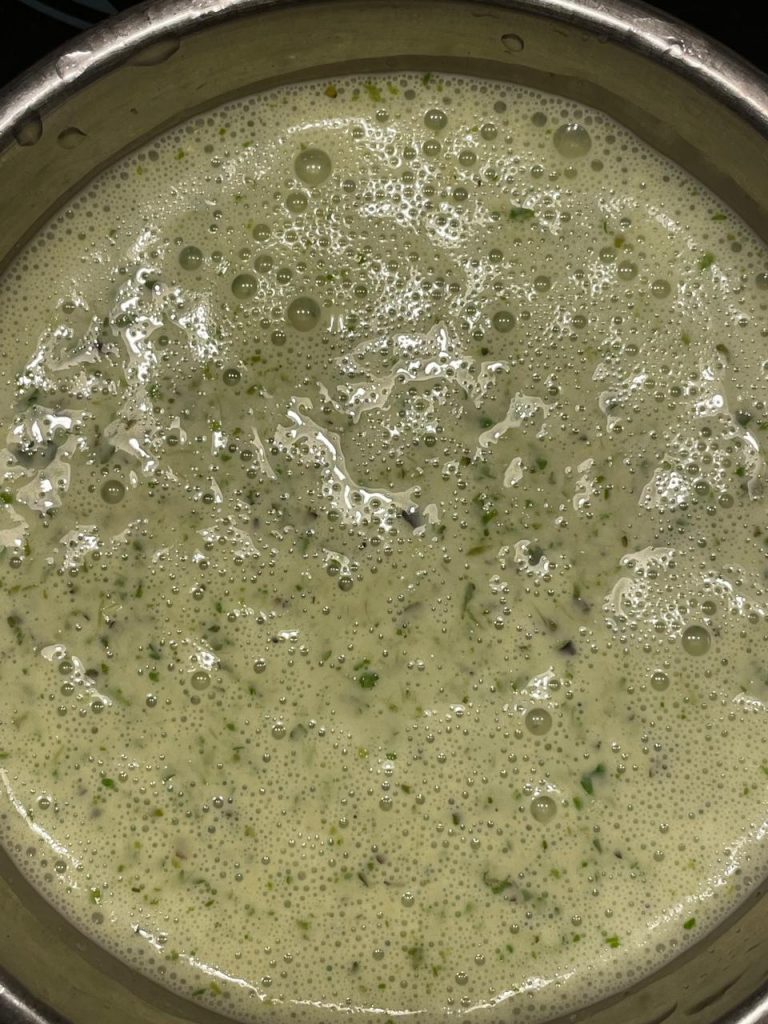 Sauté onions in some ghee till they're beautiful and golden.Then add in curry leaves,cinnamon,ginger and ginger
Add in tomatoes and mash well while it's cooking.This helps release and absorb all flavours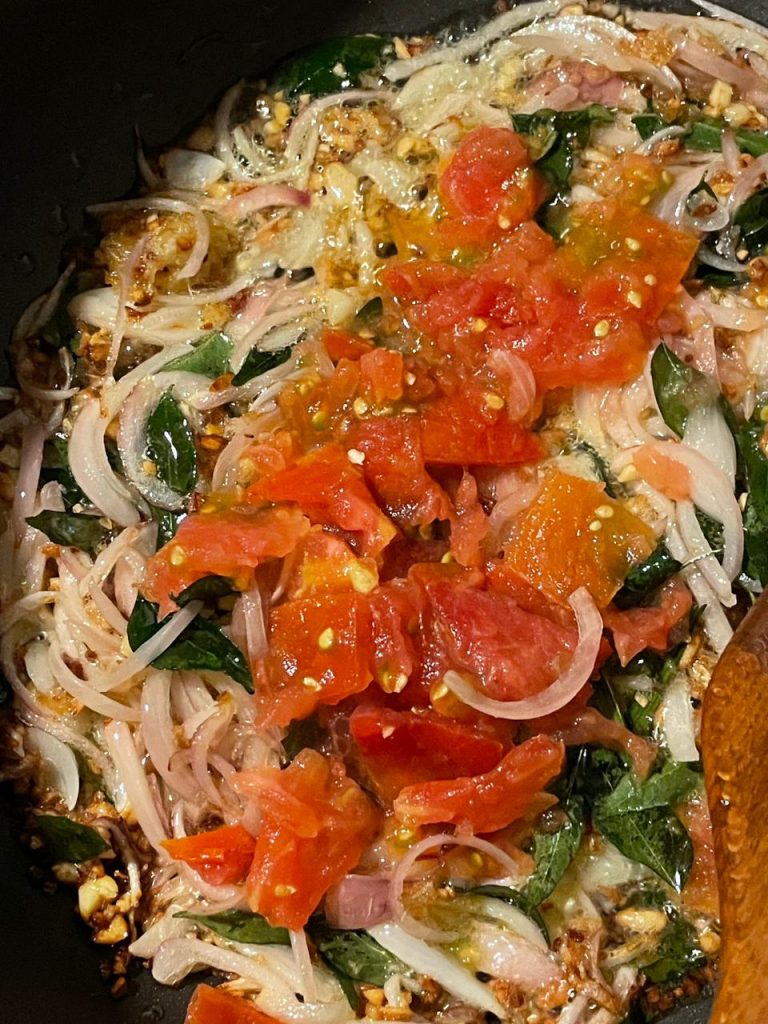 Add in the marinated meat and let this cook on high for 10 minutes.Add a spoonful of ghee if it looks dry
Add Liquid Aminos,Tamarind and lime juice
Add Blended Curd mixture
Check for salt and add water and the potatoes.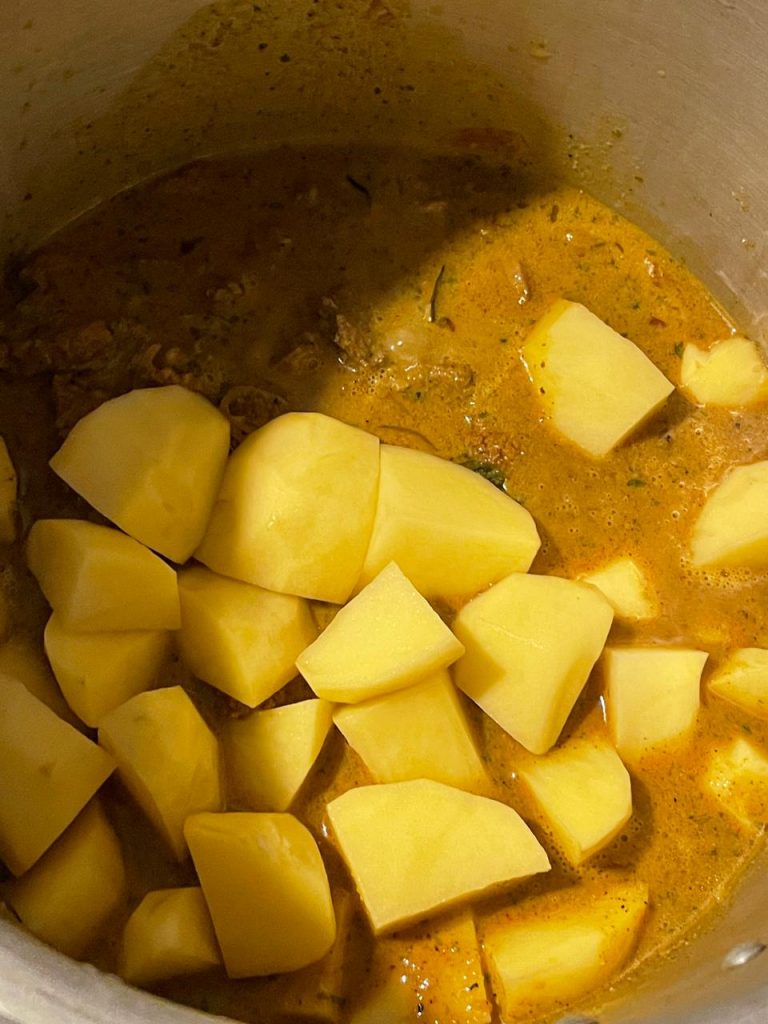 Let this cook for at least 30 minutes.
Needs to be almost cooked because the rice doesn't take long to cook
If you're using pressure cooker : 3 whistles should be enough
While this is getting cooked,get the rice ready
Wash well and let it soak for 30 minutes
Transfer clean rice to a rice cooker or the saucepan you're gonna be cooking the rice in.Add the cooked meat with gravy into the rice along with fried brinjal cubes.
Drizzle saffron water and lightly stir to get everything together.
Do not over mix and break the rice.
Check for water levels but do not add immediately because the meat will let out more water while cooking.Add only if needed.Add the rest of the ghee and cover till it's ready.
Let this cook completely and once it's ready you can fluff up the rice before serving
By now your whole house is filled with an amazing aroma.The combination of rice,ghee and rice…Amazing !!!
Sprinkle a handful of coriander leaves and fried onions on top after plating.We served with a raw Carrot Pickle but you could serve with beaten plain Greek Yogurt or even eat it as it is because it is so good !!!
We enjoyed this for iftar and it was such a fulfilling meal Alhamdulilla
Would love to see your remakes on this meal.Be sure to tag me on social media or send me a screenshot if your account is private so I can re share them on my stories
Stay Safe ??Stay Home ??Stay Responsible
Much Love ?? Nuzrath
#srilankanfoodie #mylankanfoodjournal #foodblog #colombofoodbloggers #colombolife #instadaily #bekind #begrateful