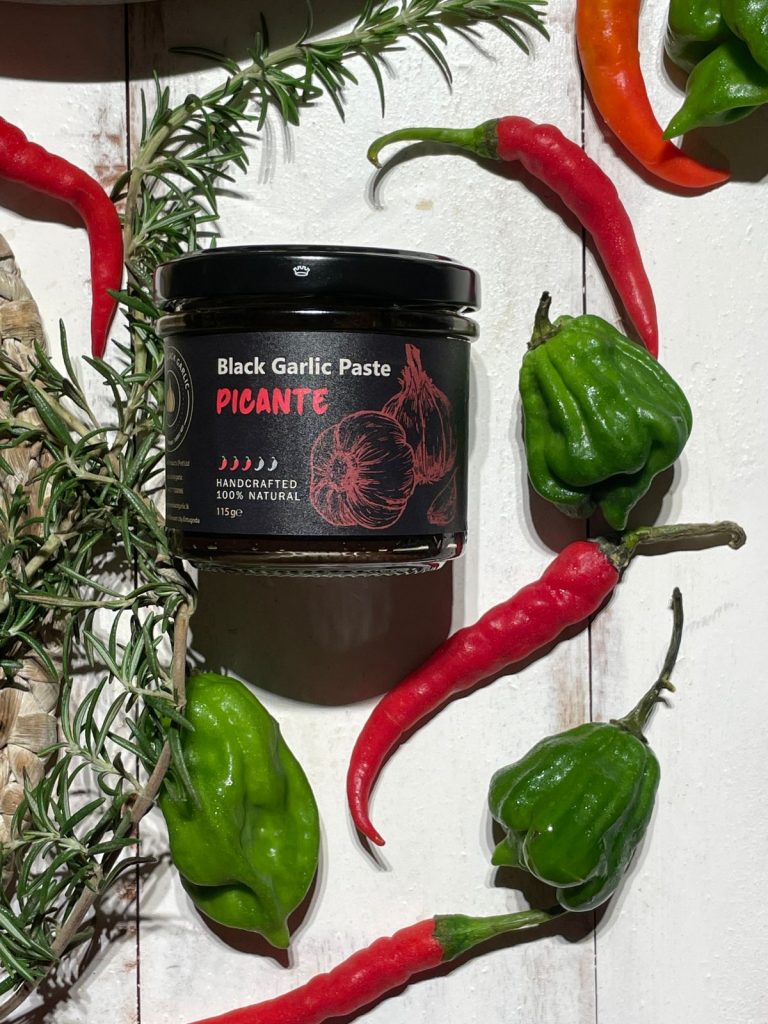 A little bit of heat with some Umami ness !!!
The newest addition to the Black Garlic Family : Black Garlic Paste in Picante
This fiery spread is perfect for any kind of marinade or even just over your morning toast…so so good
Ideal for our Lankanised palettes because we always prefer our spice a level up !!!
Check out their page for more details
https://instagram.com/ceylon.blackgarlic?utm_medium=copy_link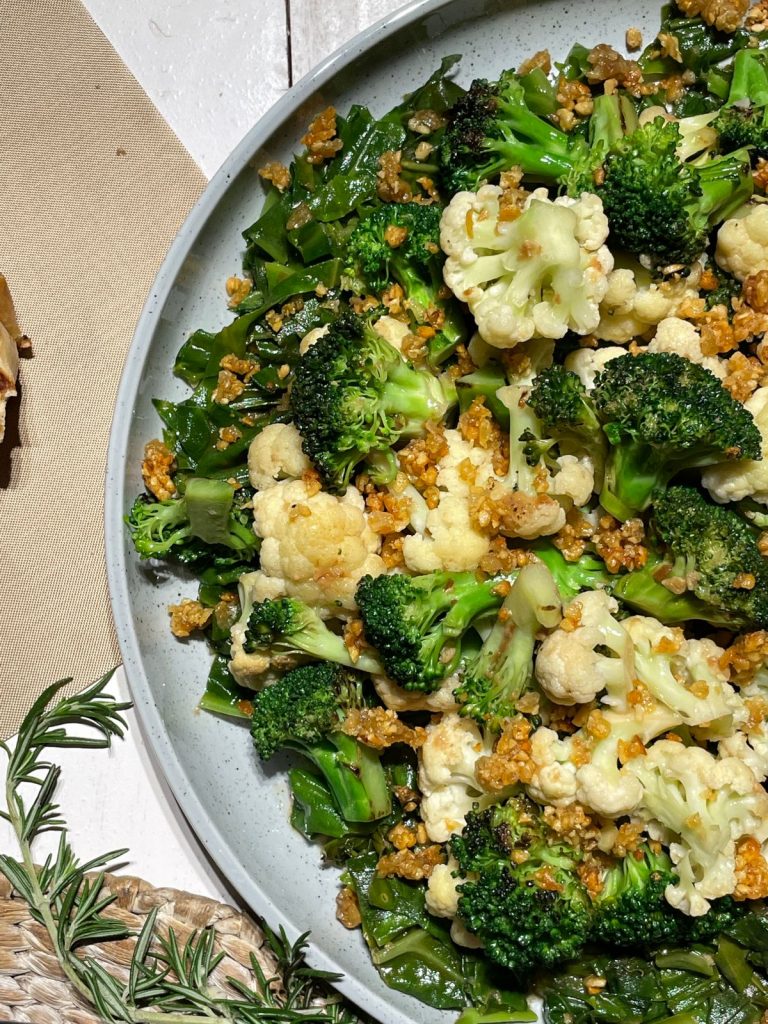 Tonight's Special :
Chicken Fungi with Black Garlic Paste in Picante
Sautéed Veggies Broccoli and Cauliflower
Buttered Bread
This version of Chicken Fungi is super simple and didn't take too much of my time.I marinated the chicken with Black Garlic Paste in Picante and baked it first.Then I prepped the mushroom sauce and poured over the Baked Chicken.The earthiness of the Black Garlic Paste in Picante compliments the chicken so well and can be enjoyed with any side dish.
Let's Get Started
You Will Need
Let's make the Baked Chicken
1 kg Chicken
1 tbsp Black Garlic Paste
2 tsp Salt
2 tsp white pepper
2 tbsp Liquid Aminos
3 tbsp Olive Oil or Melted Butter
Marinade with above ingredients and set aside for atleast one hour before baking.
Bake in a preheated oven at 180' for 45-50 minutes or until the chicken looks beautiful and golden
Let's make the Creamy Fungi Sauce
3 tbsp Butter
2 tbsp Finely chopped garlic
1 tbsp Black Garlic Paste in Picante
2 Cups sliced button mushrooms
1/2 Cup Heavy Cream
1/2 Cup Coconut Milk
1 tsp dried herbs
1 tsp salt
1 tsp paprika
1 tsp Dijon mustard
1 tbsp Liquid Aminos
Lime juice of one lime
Drippings from the baked chicken
Sauté garlic in butter and let it get beautiful and golden.Add in the mushrooms and let it fry on high heat.This releases a lot of liquid so let it simmer down till almost all of the liquid has been absorbed or evaporated
Add in the Black Garlic Paste,spices and seasonings along with the drippings from the baked chicken and mix well.
Then add in the heavy cream and coconut milk and let this thicken.
Check for salt and seasonings,adjust accordingly.Mix this deliciously creamy
Fungi with the most flavorful Baked Chicken.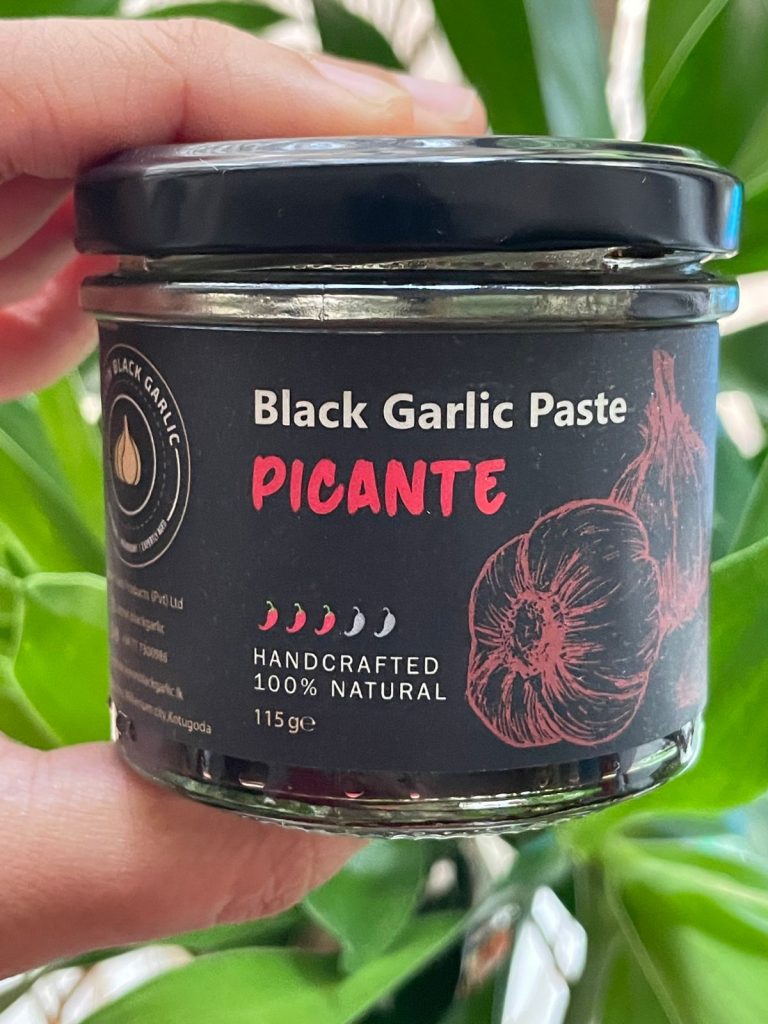 Would love to see your remakes on this deliciousness.Be sure to tag me or send me a screenshot if your account is private so I can reshare it on my Instagram stories.
Much Love ?? Nuzrath
#srilankanfoodie #mylankanfoodjournal #foodblog #colombofoodbloggers #colombolife #instadaily #bekind #begrateful #blackgarlic #ceylonblackgarlic