No doubt my sister is the best baker in the family so this recipe is actually inspired by her version of the "Rich Pineapple Gateaux"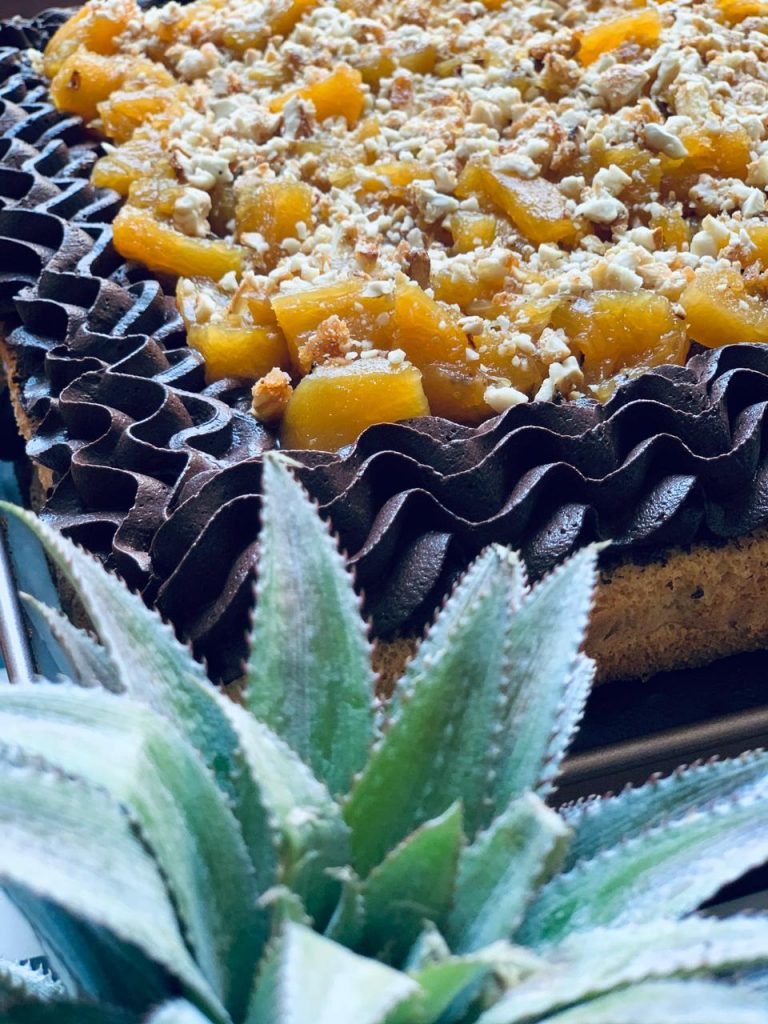 Pineapple Gateaux is ideally made up of four parts :
The most fluffy and airy vanilla sponge
The creamy chocolate butter cream
The juicy stewed pineapples
The crushed Crunchy Nougat
My recipe has a fifth layer : The most silky Chocolate Ganache
I assure you,you're never gonna make the standard one when you try my version
The best part about this Rich Gateaux is that you can make most of the components ahead of time and they taste even better when made ahead.So let me take you through this exotic process of making one of our childhood favorites : The Pineapple Gateaux
If you're Srilankan you cannot miss the "Green Cabin" version : We have never ending memories with this place.The Srilankan cheesecake that has nothing to do with cheese and their standard chocolate cake,OMG !!!!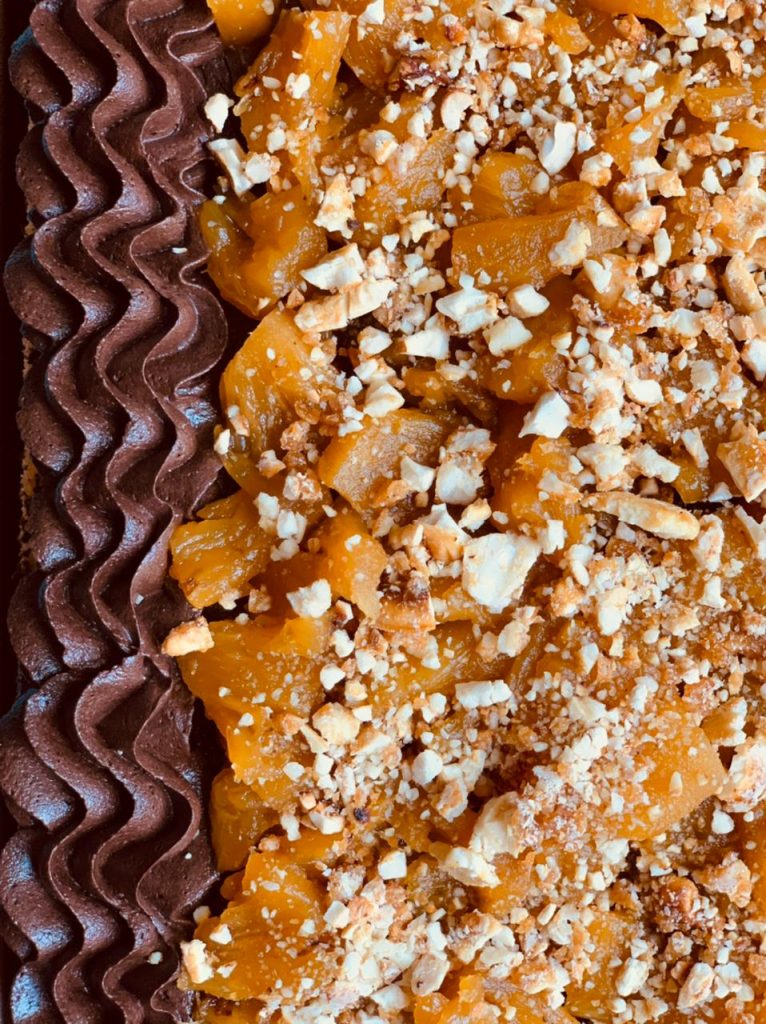 Let's Get Started
The Sponge Layer
My recipe for a standard vanilla sponge cake is available in the blog site. Refer to link attached below :
You can double the quantity and follow the same method to bake in two square cake trays (10" by 10")
Creamy Chocolate Butter Cream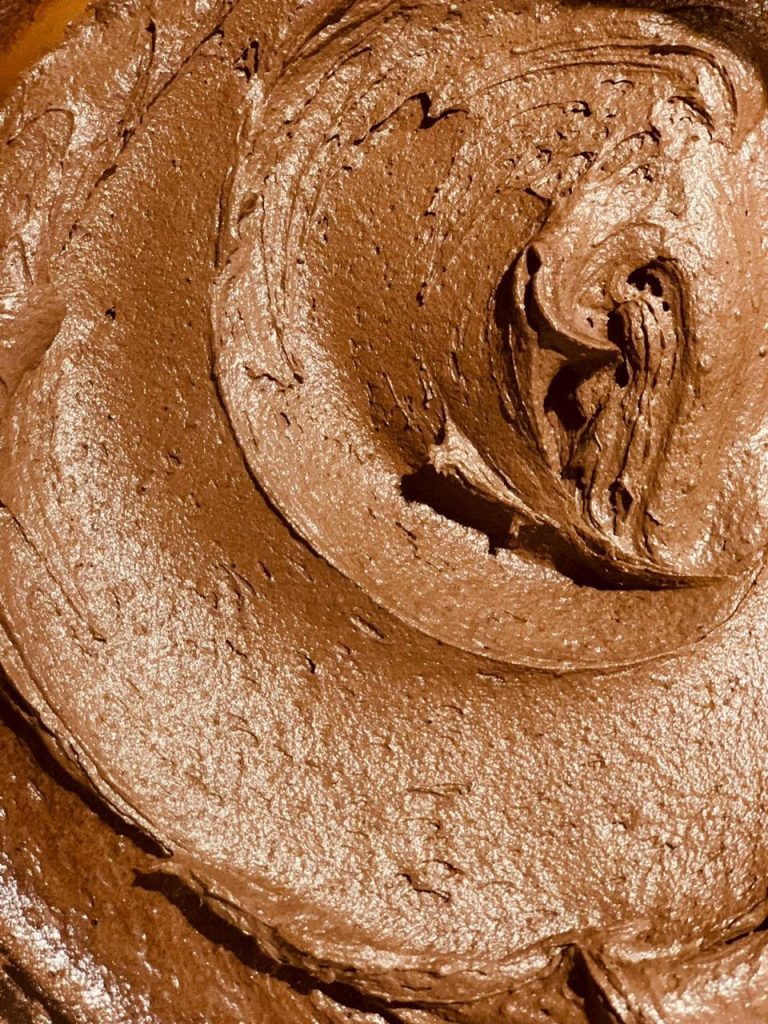 Butter Cream tastes best when made ahead of time.The flavours get richer with each day and the colour deepens when made atleast a day before actually frosting the cake.Learnt this from another cake expert.
This can be made in a large batch and frozen for months but lasts in the refrigerator for atleast a week.Using good quality butter really takes your frosting to another level.
Ingredients
1 kg Icing Sugar
4 tbsp Unsweetened Cocoa Powder
500g Butter
1 tbsp Vanilla
100 ml Full Cream Milk
500g Dark Cooking Chocolate(optional)
Step One : Beat the butter till nice and fluffy
Step Two : Add Icing Sugar gradually and keep beating till everything is well combined.Scrape down the sides to make sure every part is beaten well.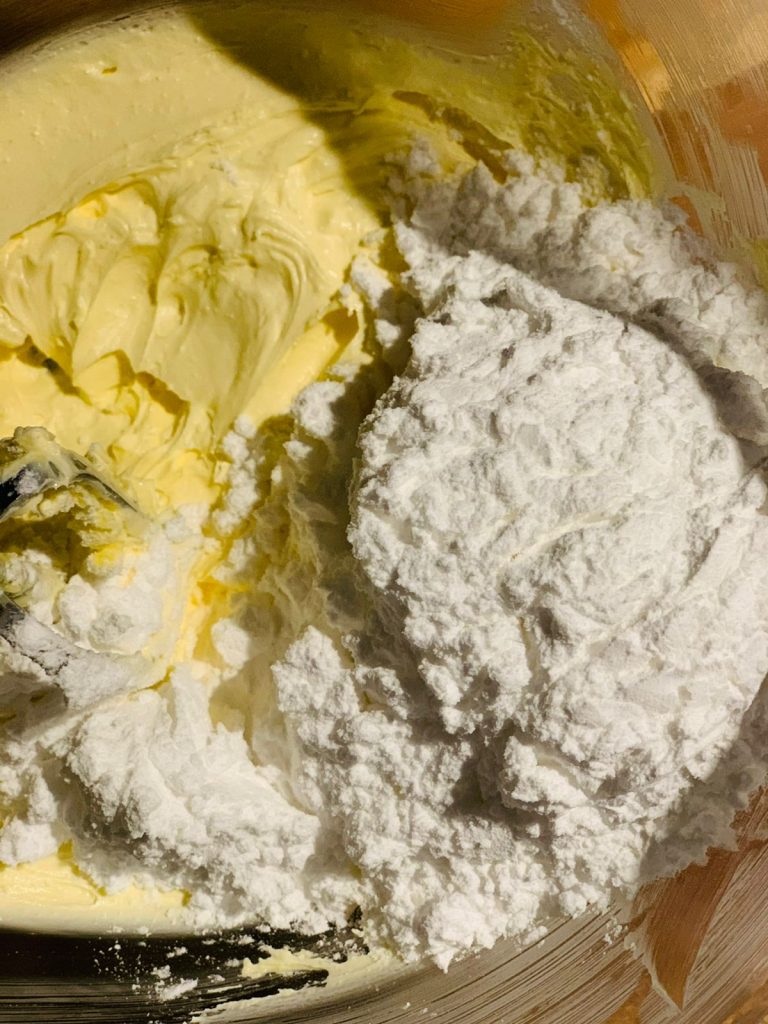 Step Three : Add cocoa powder and vanilla
Step Four : Drizzle milk part by part,do not pour everything in immediately.
Stop when it reaches the consistency you need.
Step Five : Add melted dark chocolate to make this a rich fudgey butter cream.This step is completely optional but this makes a big difference when making a chocolate frosting.
For the Silky Dark Chocolate Ganache :
This Dark Chocolate Ganache is ideal for dipping strawberries,marshmallows and can also be used as frosting on cakes and cupcakes.Stores well in the refrigerator and freezer if stored in an airtight container.
250g Dark Chocolate Chips/Cooking Chocolate
One Cup Heavy Cream(Use 1/2 Cup more cream if you want a runny ganache)
Place them in a heat proof bowl and double boil or microwave on medium high while stirring inbetween every 30 seconds to create the most dark and silky dark chocolate ganache.Once this is completely cooled down,leave in the refrigerator overnight to settle and thicken.Let this sit out for about 10 minutes to loosen up and then it's good to go.
Pineapple Stew
Pineapples are one of my favorite fruits and being born in a tropical island we've been blessed with this exotic beauty all year around…This fruit is used extensively in Asian Cuisines for sweet and savoury dishes.
When this fruit is cooked/stewed the tartness is mellowed down into a luscious soft and sweet texture.This stew tastes amazing on its own or with plain vanilla icecream or even whipped coconut cream.Combination of Coconut and Pineapple is truly the match made in heaven…You could even spice it up using a few cloves or cinnamon,even a slight kick of chilli ? but most prefer it plain so they can taste the flavor of the delicious fruit itself.
But today I used it to layer the pineapple gateau and made it plain.
Ingredients
2 Ripe Pineapples cored and cut into small cubes (4 Cups)
2 Cups Sugar
50g Butter
Place all ingredients in a saucepan and bring to a boil.
This will release a lot of water so do not add any water.
Reserve some water to be used to soak the cake
Gradually the water will reduce with time.My kitchen smells amazing….
Then reduce flame and keep on low till almost all the water has simmered down and the pineapples have gotten nice and sticky.(Literally like dhosi)
Let this cool down completely before transferring into anything.Set aside till you prep the last and best part of the components.
The Crunchy Nut Brittle or Nougat
125g Cashew
200g Sugar
50g Butter
Pinch of salt
Heat sugar and butter in a heavy bottom saucepan on medium low heat.Once it looks beautiful and golden,it will start to bubble,then add in nuts and salt.Immediately use a heat proof spatula and scrape down the mixture into a lined tray and let it cool completely before going anywhere near it because it is scalding at this point and can cause severe burns if not handled with care.
Once it is cooled down completely you can break it down into desired sized shards.
Since I was using it for the gateau I needed it crushed but this Nougat can be stored for upto a month or more and can be used for other toppings if made in larger quantities.
We love nougat on most desserts even simply over ice cream…Yummm
Now that we have made all the components of this Rich Pineapple Gateaux,it's time to assemble this deliciousness….
Let's Assemble This
Sponge Cake One
Layer One : Soak with pineapple syrup
Layer Two : Light layer of Chocolate Butter Cream
Layer Three : Pineapple Stew
Layer Four : Crushed Nougat
Layer Five : Chocolate Ganache
Sponge Cake Two
Layer One : Soak with pineapple syrup
Layer Two : Chocolate Butter Cream
Layer Three : Pineapple Stew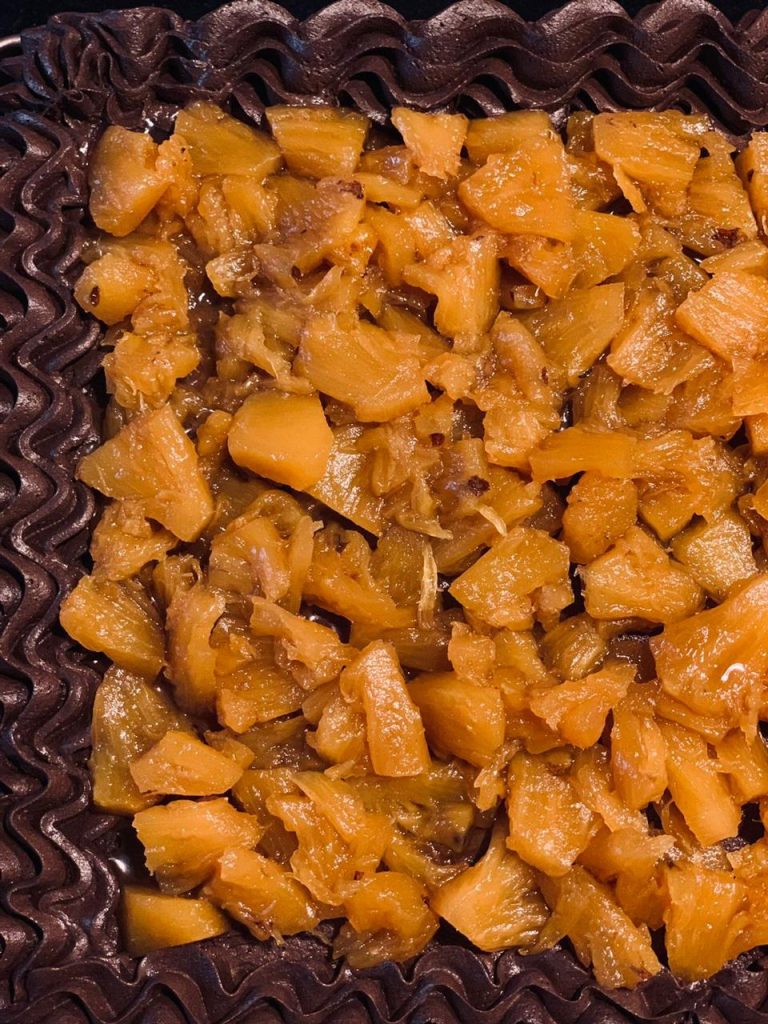 Layer Four : Crushed Nougat
Decorate the rest of the gateaux with piped Chocolate Butter Cream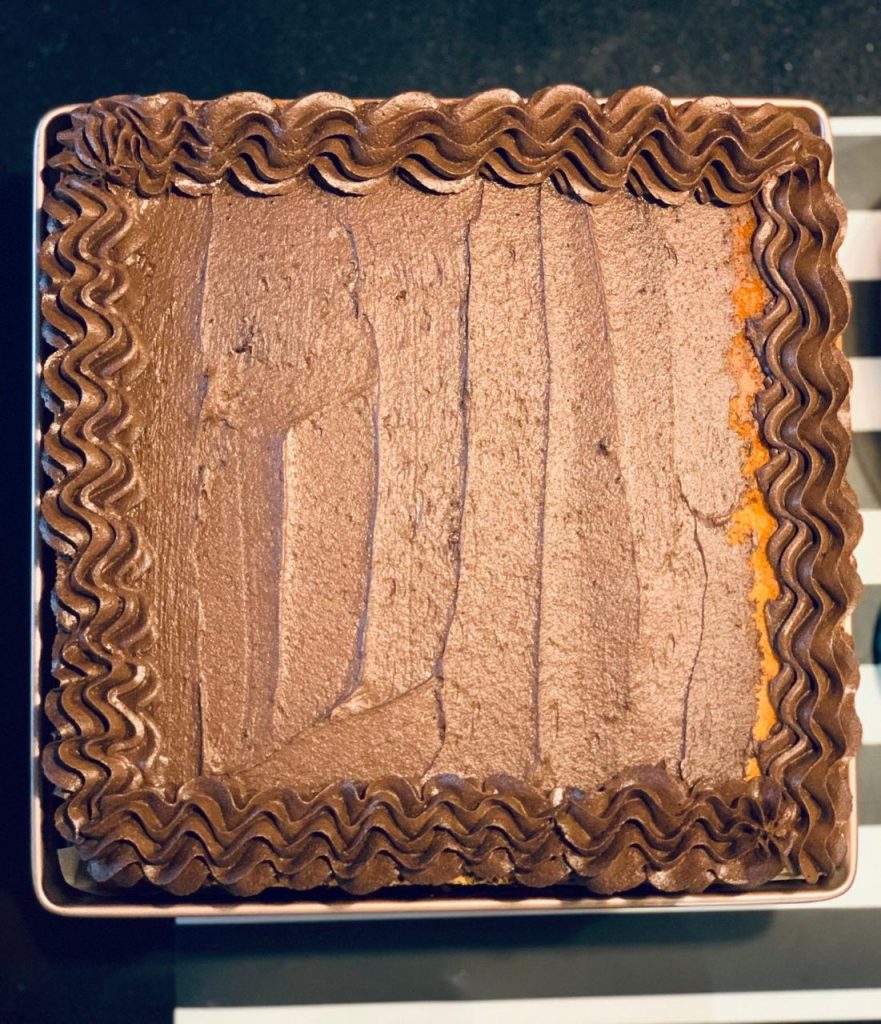 Chill this for atleast an hour before serving
Doesn't it look absolutely stunning???
My baby boy couldn't stop himself from licking the icing off….
Check out my Instagram page for more cooking inspiration.Refer to link attached below :
https://www.instagram.com/my_lankan_food_journal/p/CYBZMfRo47R/?utm_medium=copy_link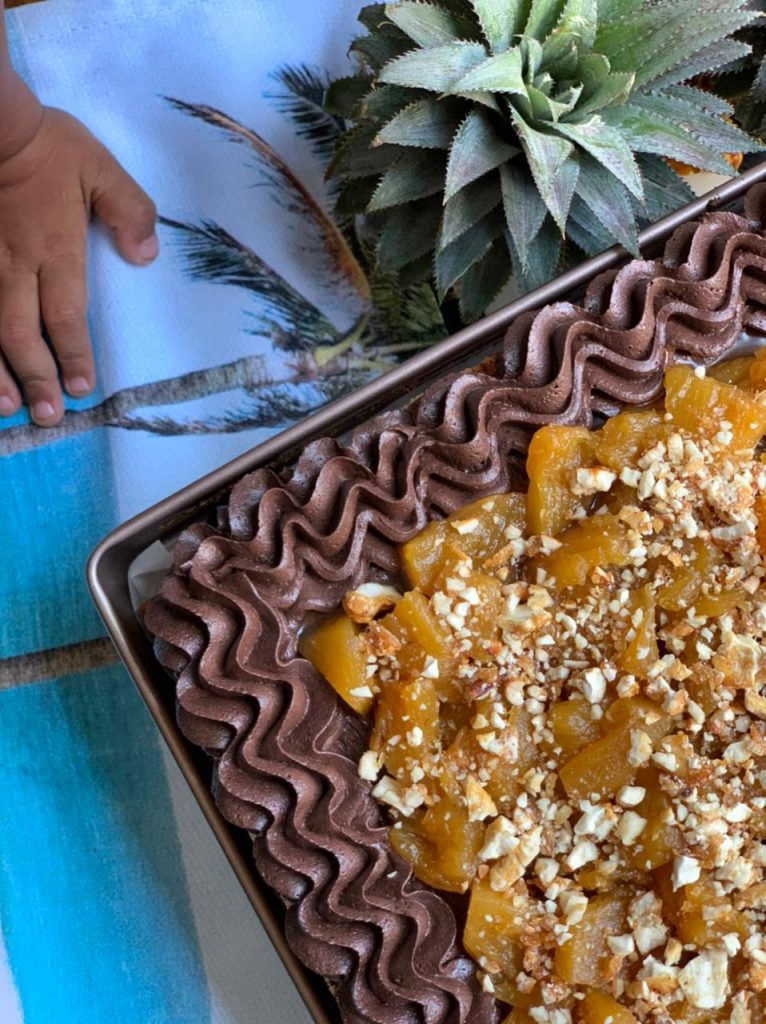 Would love to see your remakes on this deliciousness.Be sure to tag me or send me a screenshot if your account is private so I can reshare it on my stories
Much Love ?? Nuzrath
#srilankanfoodie #mylankanfoodjournal #foodblog #colombofoodbloggers #colombolife #instadaily #bekind #begrateful #pineapplegateaux