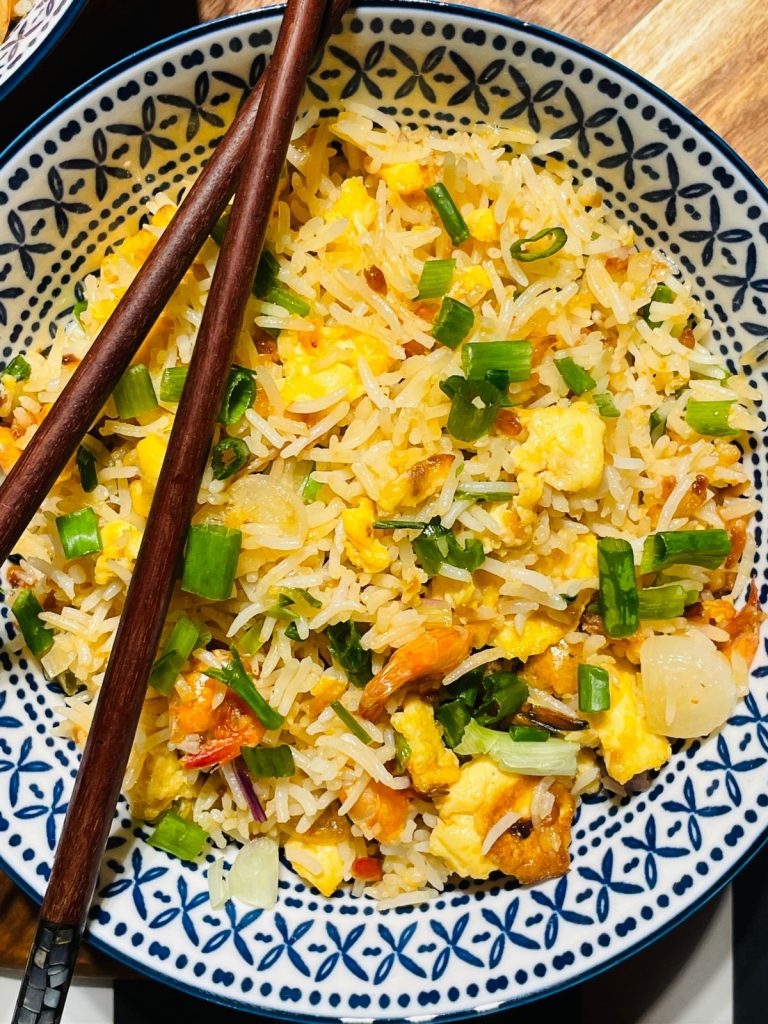 Japanese Garlic Fried Rice made using a secret ingredient…
I'm sure no one will every guess that there's Kewpie Mayonnaise in this flavourful fried rice…
Ideally Japanese Fried Rice is made using short grain rice but today I chose to use regular long grain rice as that's what was requested by the fam for the weekend.
This quick and easy recipe was inspired by the most talented Marion Grasby
I tweaked the recipe accordingly and made it according to our preference
I have used shrimps but you could definitely skip that and follow the rest of the steps
Check out my Instagram page for more cooking inspiration.Link to this post is attached below :
All Premium Finch and Kewpie products that can enrich your life with @finch.foods @finch.trading
https://instagram.com/finch.foods?utm_medium=copy_link
https://instagram.com/finch.trading?utm_medium=copy_link
You can get your favorite products delivered by placing an order on the Finch website www.finch.lk or via UberEats/PickMe
Their Premium range is also available at Keells,Cargills,SPAR,Laugfs,and GLOMARK and selected retail outlets islandwide
Let's Get Started
You Will Need
Ingredients
2 Cups Cooked Long Grain Rice
1/2 Cup Finely Chopped Garlic
1/2 Cup Finely Sliced Shallots
One Cup Kewpie Mayonnaise
3 Eggs beaten
1/4 Cup Liquid Aminos
1/4 Cup Finch Virgin Coconut Oil
Fresh Spring Onion Leaves
Ideally this Fried Rice is made using leftover rice but today I made the rice fresh as I didn't have any leftovers.You can use any kind of rice available.
Step One : Mix the Kewpie Mayonnaise with the cooked rice and set aside till you start prepping the base for the fried rice.
Step Two : In a large wide saucepan heat virgin coconut oil
Step Three : Add garlic and let it fry till beautiful and golden.My kitchen smells amazing….
Step Four : Add in shallots and let it fry a little.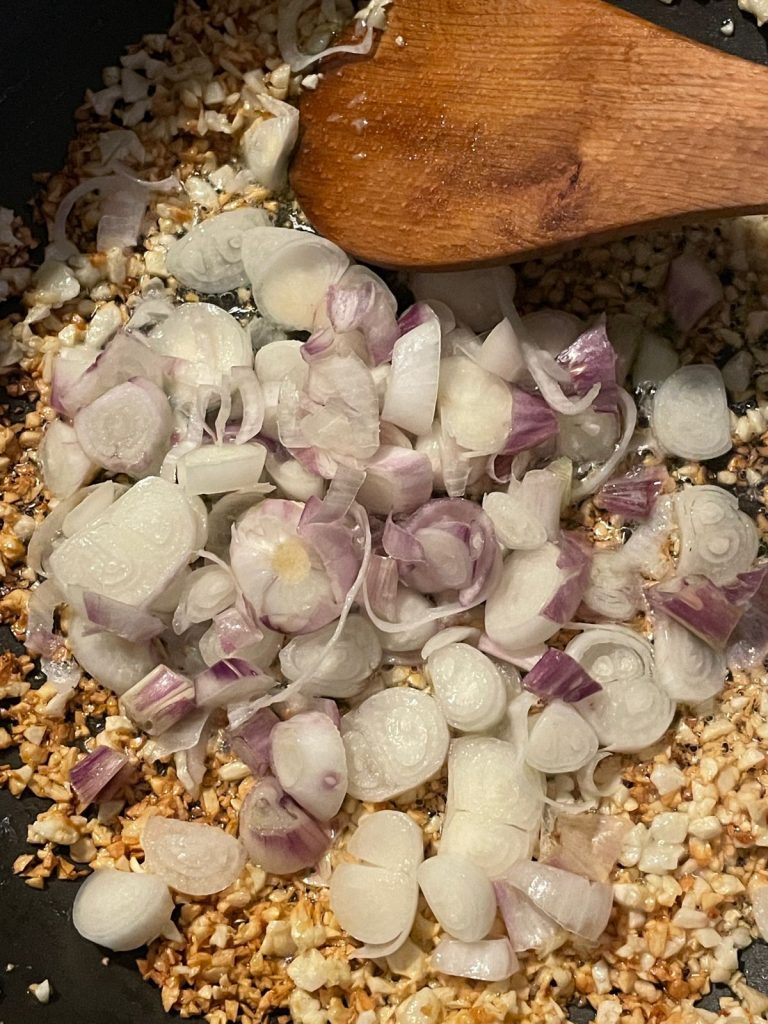 Step Five : Move this mixture to one side of the pan to make space for scrambling the eggs.
Step Six : Add in beaten eggs and scramble lightly.Season Eggs with salt and pepper.
Step Seven : You could add in choice of protein at this point.
I added cooked shrimps but this step is completely optional.
Step Eight : Mix the Liquid Aminos with the Mayo Rice.
Liquid Aminos : Soy Sauce Substitute
Also available at Finch
Step Nine : Add the Mayo Rice in and mix till well combined.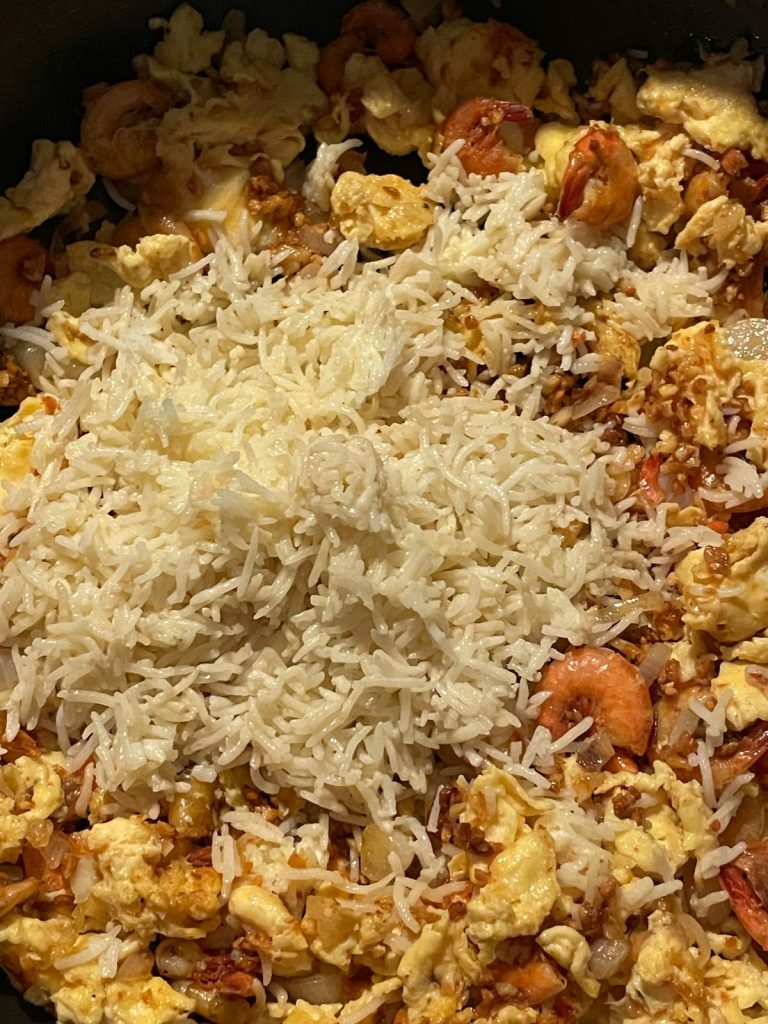 Check for salt and adjust accordingly
Step Ten : Finally add in fresh spring onion leaves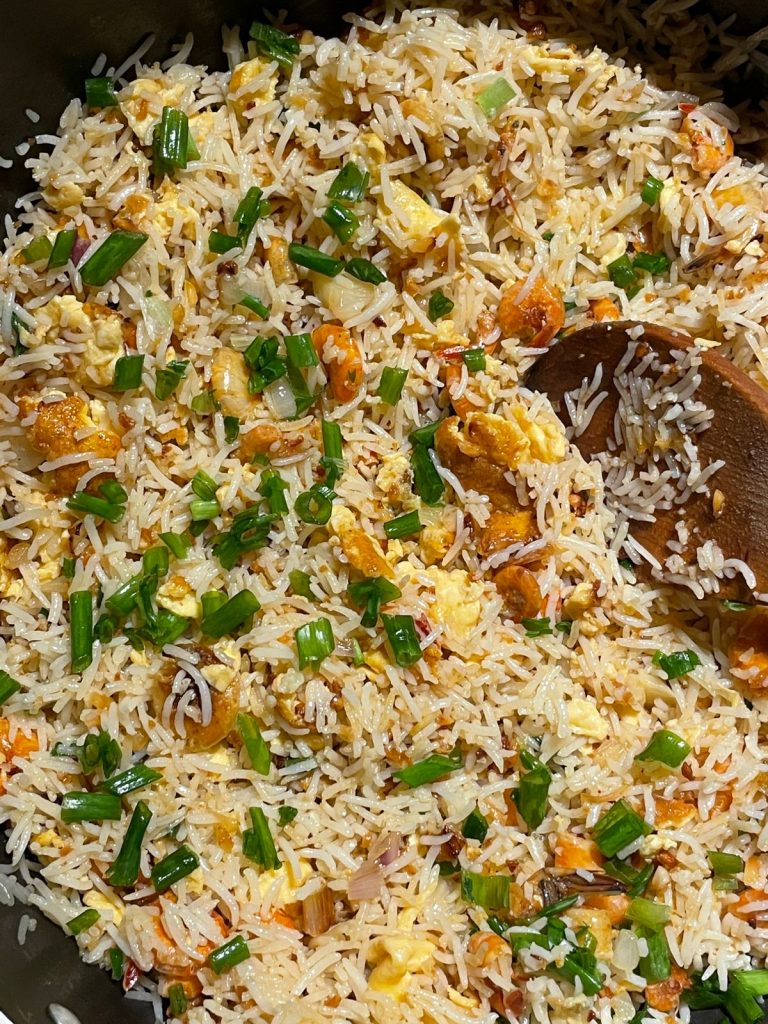 Serving this warm in a bowl feels like a warm hug !!!
This rice is so flavorful yet so simple and easy to make.The Kewpie Mayonnaise really plays a fantastic part in elevating the flavours of this humble dish…
Would love to see your remakes on this deliciousness.Be sure to tag me or send me a screenshot if your account is private so I can reshare on my stories.
Much Love ?? Nuzrath
#finchlk #kewpiesrilanka #finchlifestyle #enhanceyourlifestyle #exoticspices #finchspices #finch #finchfoods #finchsrilanka #finchtrading#srilankanfoodie #mylankanfoodjournal #colombofoodbloggers #instapic #instadaily #foodphotgraphy #eatpraylove #begrateful