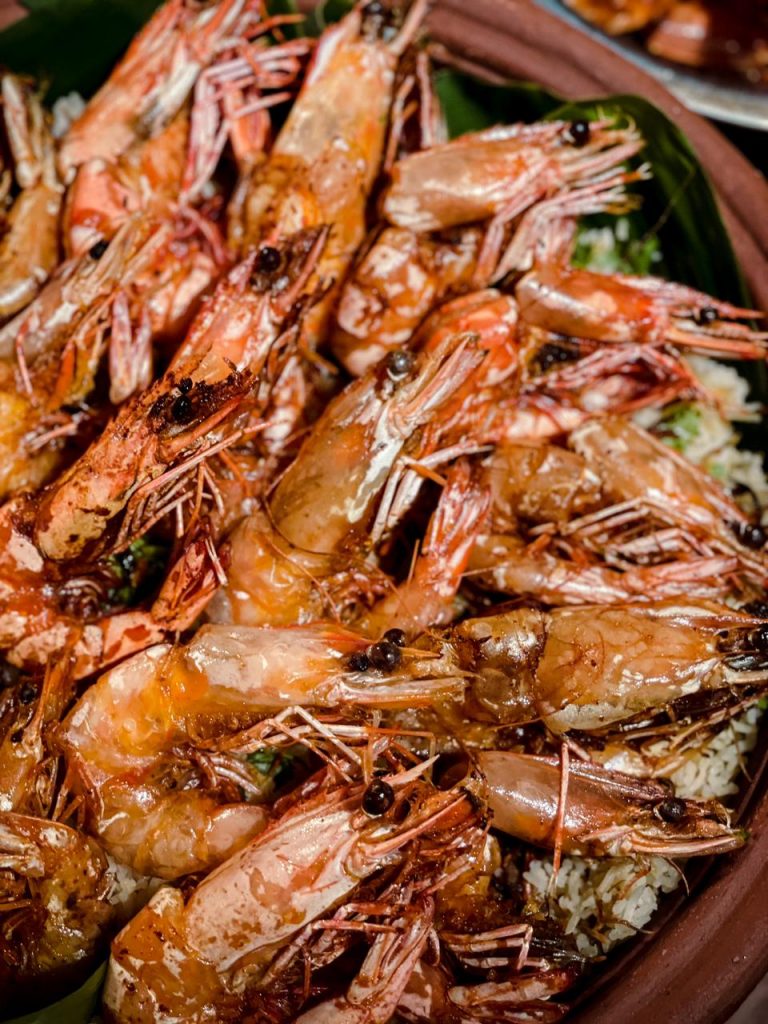 Nothing in this world can ever measure up to the love you have given us Dada??
One day is just not enough to tell your father about how much he means to you
Big shoutout to all fathers and every single father figure in your life,the father of your children and your brothers….
May you always continue to be our strength and May u always continue to cherish us like you always do.Aameen
You know who you are….
This was Father's Day Special in our home : Cooked lunch for my dad and he loves his Seafood so what better than a Glorious Prawn Biryani.Since we are unable to source fresh fish yet this was definitely in my mind.Thanks to middlecut I was able to get fresh Jumbo Prawns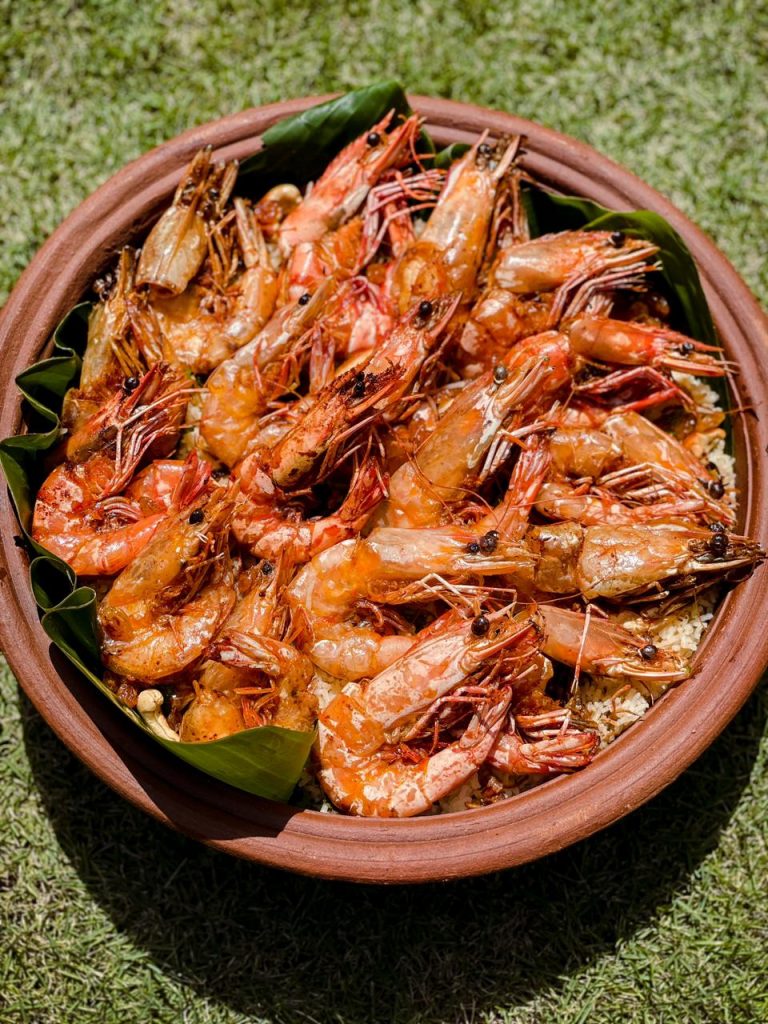 This Prawn Biryani is also known as "Jingha Biryani" and for the first time I tried making it after learning at aunty Yvonne's Class.Been awhile since I tried so this was the best opportunity for me to try my own little version and I'm so glad I did.Hope you will enjoy it as much as we did !!!!
Check out my Instagram post and let me know what you think.Refer to link attached below :
Let's Get Started
You Will Need
Rice
Prawn Masala
Rice
Ingredients
1 kg Long Grain Rice
3 tbsp ghee
1 tsp cumin seeds
1 stick of cinnamon
2 Bay leaves(optional)
1 Lemongrass(optional)
Few Kaffir Lime Leaves(optional)
2 tsp salt
5 Fresh Prawns(just for some flavour)
You could either heat ghee and temper the ingredients for few minutes and add in the rice or just add everything together and cook rice till it's completely done.
Today I chose to add everything in at once and cook the rice,no tempering.I also didn't add any colour but if you prefer you could drizzle some Biryani colour soon after it's cooked.
While the rice is cooking get started on the Prawn Masala
Prawn Masala
Ingredients
1 kg Prawns
1/4 Cup ghee
1 B.Onion sliced
5 Curry Leaves
1 tbsp Crushed ginger and garlic paste
1 " Cinnamon Stick
5 Whole Cardamoms
2 Mace(optional)
1 Star Anise(optional)
5 whole Cloves
1 tsp Cumin Seeds
1 tsp Salt
Lime Juice of one lime
3 Tomatoes blanched and blended
2 tbsp cashew powder
1/2 Cup beaten curd smashed with 2 green chillies
1/4 Cup Heavy Cream/Coconut Milk
Lemongrass and Kaffir Lime Leaves (optional)
Spices for marinade :
1 tbsp Kashmir Chilli Powder
1 tbsp Roasted Curry Powder
1/2 tsp Turmeric
1 tsp Garam Masala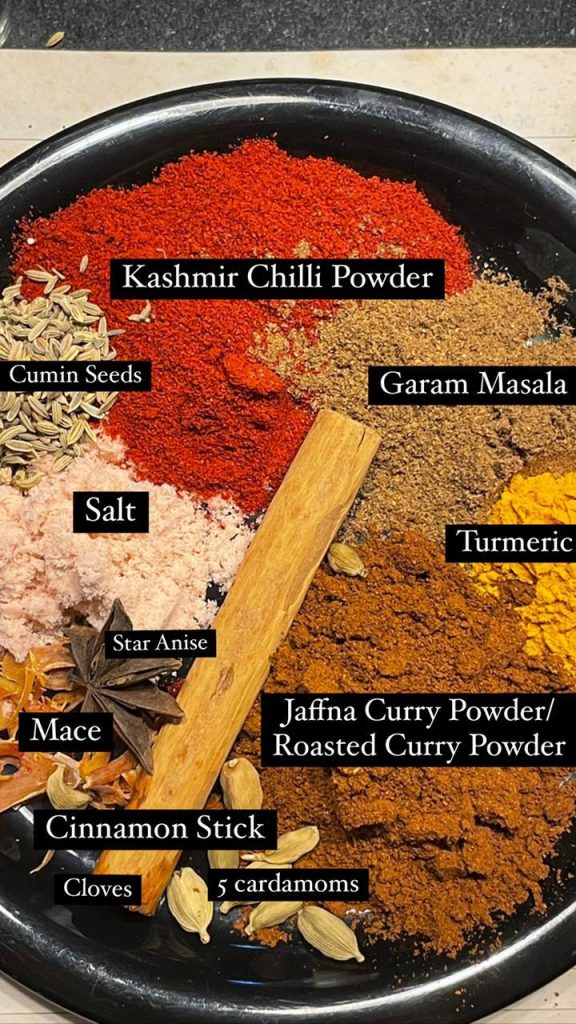 For Assembly :
1 Cup beaten curd
Fresh Coriander leaves
Fried Onions
Fried Cashew and Sultanas
Marinade Prawns with the spice powder and set aside till you start on the masala.I fried few prawns seperately to go on top.This is optional.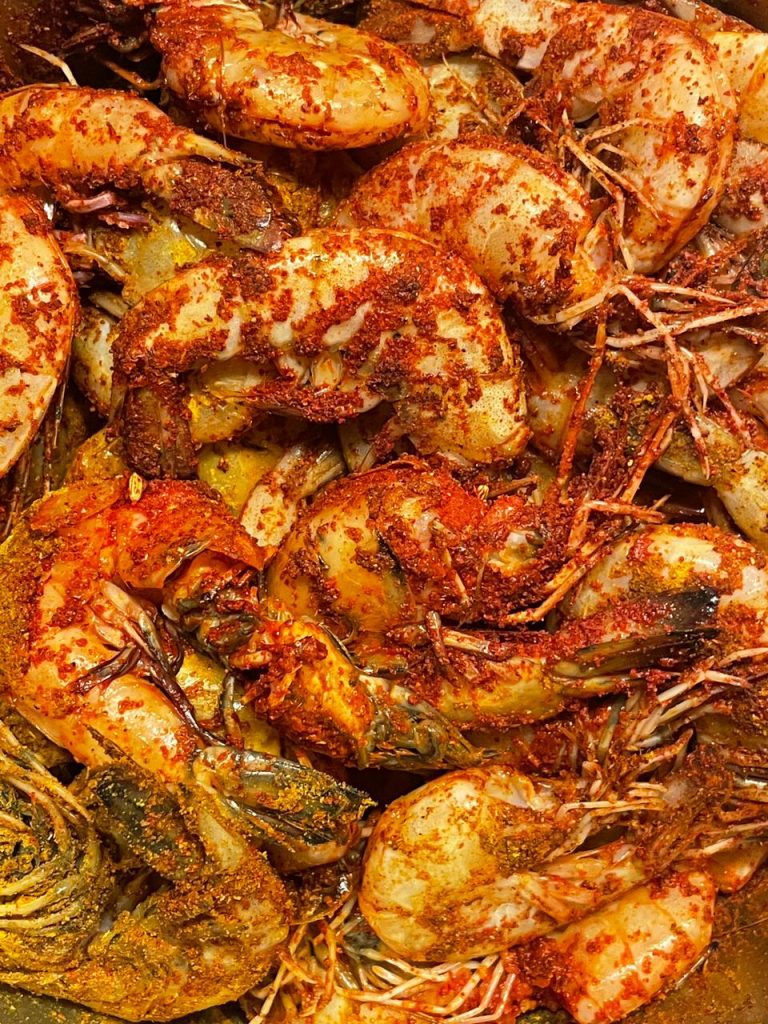 Step One : Heat Ghee and sauté onions,curry leaves,crushed ginger and garlic till nice and fragrant
Step Two : Add in whole spices and let it fry abit.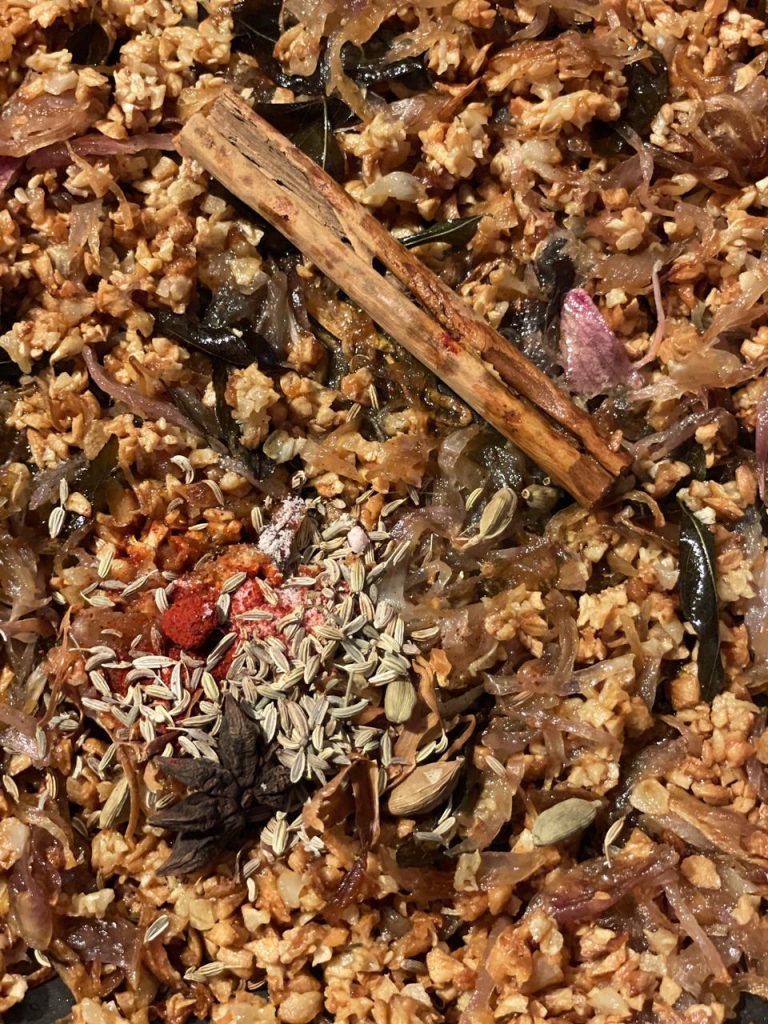 Step Three : Add in marinated prawns and let it cook on high for five minutes.
Add lime juice
Add Blended tomatoes
Add Beaten Curd and Heavy Cream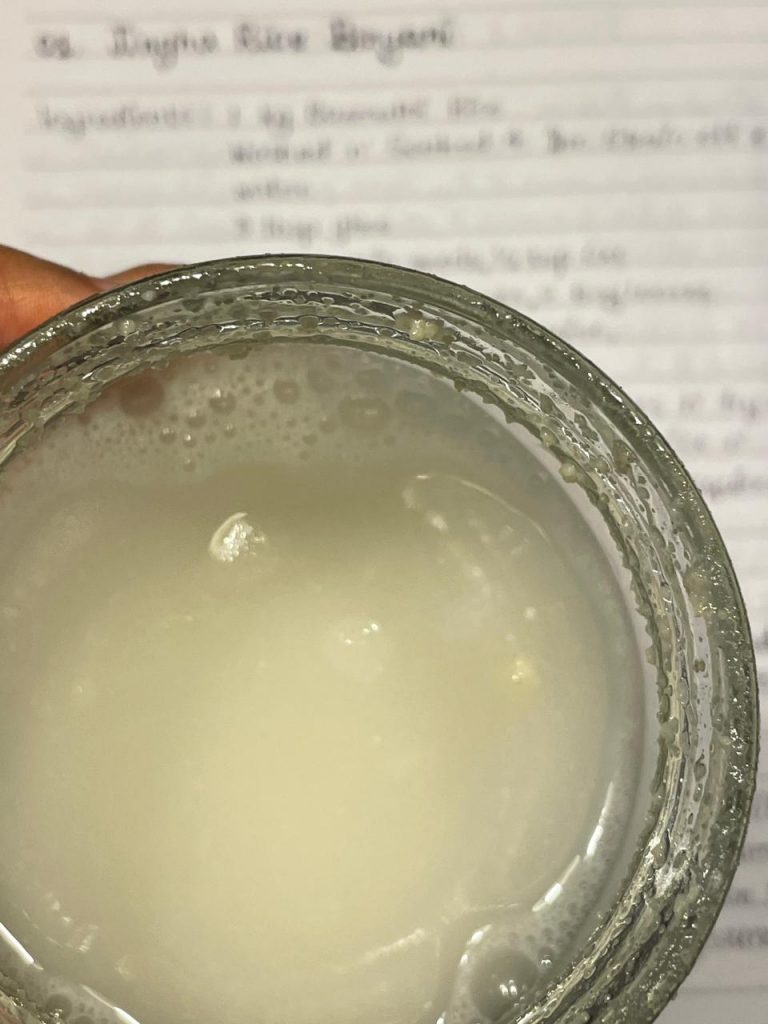 Add Cashew powder mixed with some water
Always add cashew at the end,otherwise while slow cooking the sediments would settle to the bottom of the pan and get stuck causing the curry to burn faster.
Adding lemongrass and kaffir lime leaves are optional.If you don't prefer the flavor you could skip this step
Finally check for salt and adjust accordingly.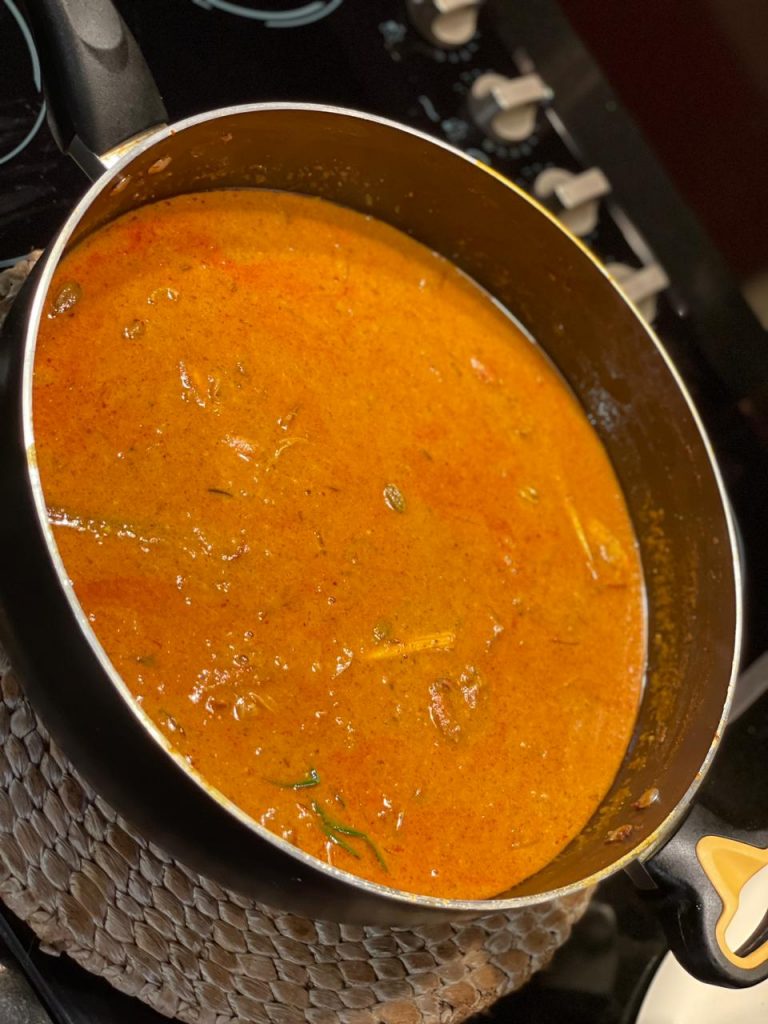 Add some fresh coriander leaves and the Prawn Masala is ready!!!
Let's Assemble the layered Biryani
I used a clay pot lined with fresh banana leaves but you could use any heat proof baking dish because this has to go into the oven just before serving.
Layer One : Fragrant Rice
Spread a spoon of ghee at the bottom if you prefer.Skip if you feel it's not your thing.
Layer Two : Prawn Masala
Spoons of beaten curd
Layer Three : Fragrant Rice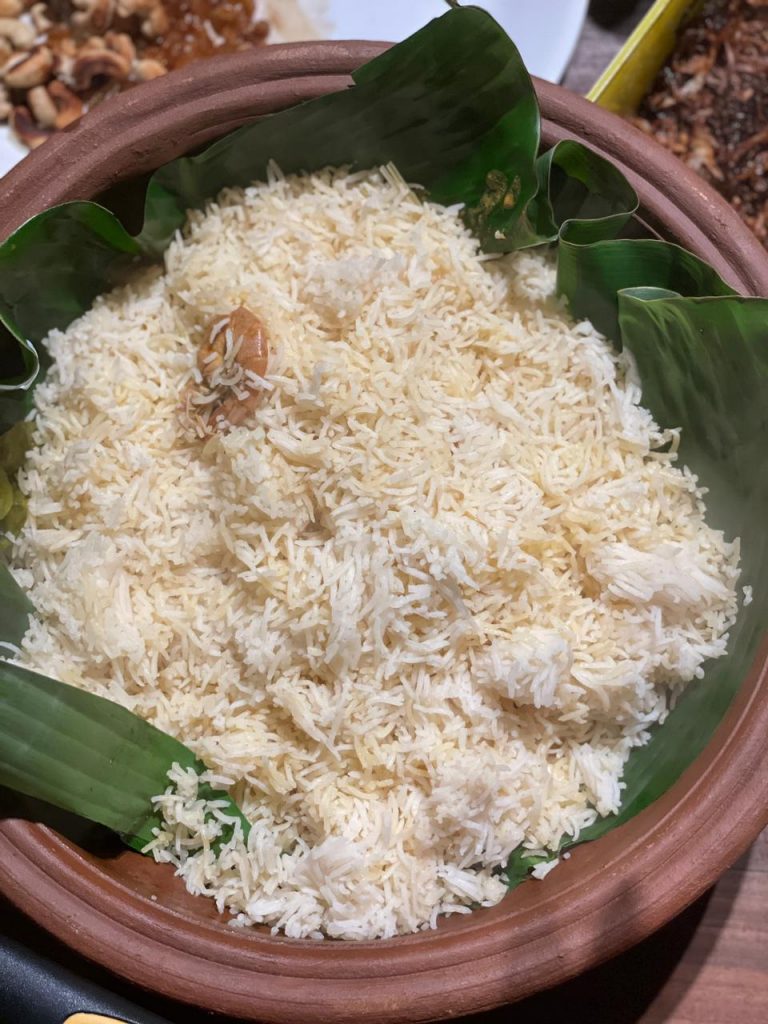 Layer Four : More Prawn Masala
Layer Five : Final layer of Fragrant Rice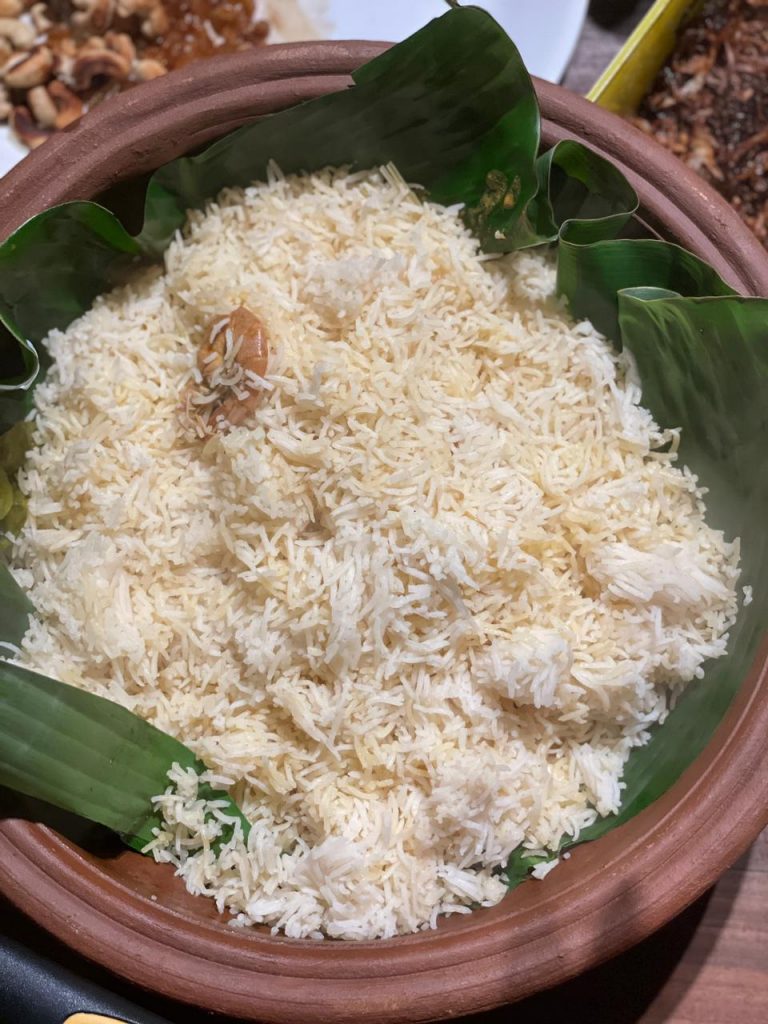 Layer Six : Fresh coriander leaves.
Fried Onions and other fried items like nuts and sultanas.
Layer Seven : Topped with Fried Prawns
Bake in a preheated oven at 200' for 10 minutes.Serve while warm.This can be eaten on its own but if you want you can serve with fresh cucumber salad.
It's a deliciously satisfying meal on its own and needs no accompaniment.
Would love to see your remakes.Be sure to tag me on social media or send me a screenshot if your account is private so I can reshare them on my stories.
Much Love ?? Nuzrath
Stay Safe and Be Responsible
#prawnbiryani #srilankanfoodie #mylankanfoodjournal #foodblog #colombofoodbloggers #colombolife #instadaily #bekind #begrateful