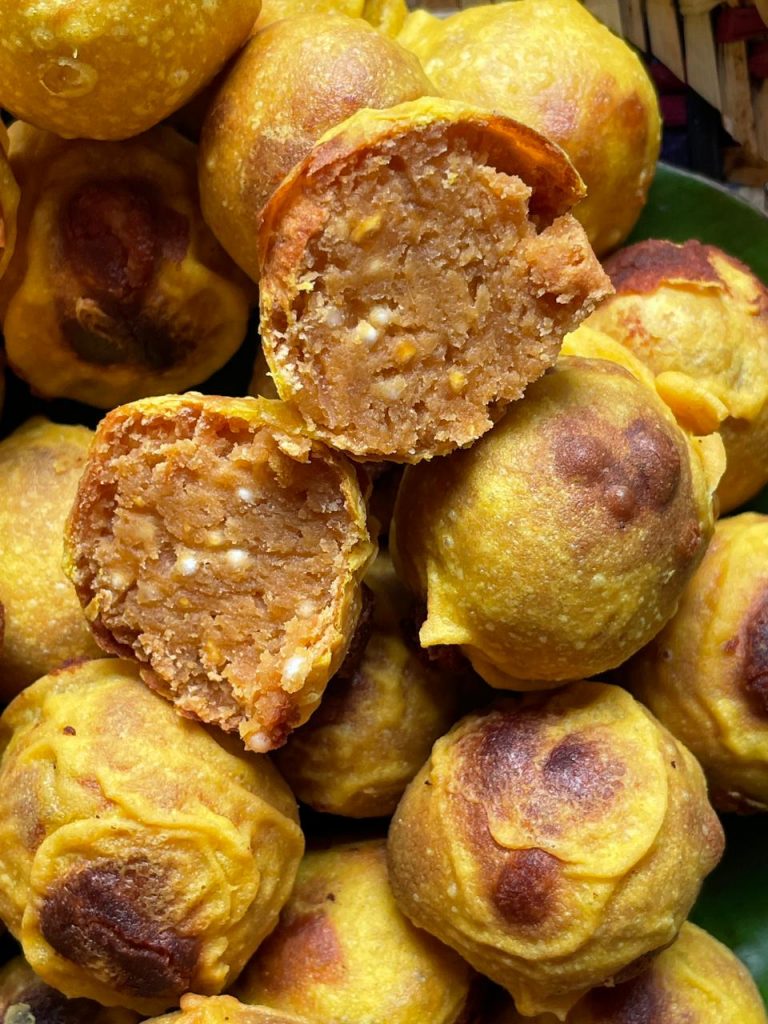 Mung Kavum is a traditional SriLankan Sweet Treat that graces the Avurudu table or any special occasion.One of my favorite things during the season
It is a unique sweet made using green gram flour,rice flour and kithul jaggery or treacle,then dunked in turmeric infused batter and fried to perfection.They're usually cut out into diamond shapes but today I have made them into balls because it's my first attempt and I didn't want anything to go wrong
I have used Finch Mung Bean Flour which made things so much faster and less messy.
Watch the IGTV video on my Instagram Feed and see how it's easily made
Refer to link attached below :
Many more Premium products that can enrich your life with @finch.foods @finch.trading
https://instagram.com/finch.foods?utm_medium=copy_link
You can get your favorite products delivered by placing an order on the Finch website www.finch.lk or via UberEats/PickMe
Their Premium range is also available at Keells,Cargills,SPAR,Laugfs,and GLOMARK and selected retail outlets islandwide
Let's Start on The Recipe
You Will Need
Filling :
450g Finch Mung Bean Flour
200g Rice Flour
500ml Kithul Treacle
1 tsp Cardamom Powder
1 Cup Scraped Coconut
1 tbsp Butter
1/4 Cup Crushed Nuts(Optional)
Batter :
1/2 Cup Rice Flour
1 Cup Coconut Milk
1/4 tsp Turmeric
Pinch of salt
Filling
Step One : Pour treacle in a heavy bottom saucepan and add in cardamom powder.Keep on medium flame
Step Two : Add coconut and combine well
Step Three : Mix both flours together
Step Four : Gradually add in the flour; spoon by spoon and combine well using a whisk to avoid lumps
Step Five : Keep stirring on medium low heat
Step Six : The mixture will still be slightly watery,takes a while to thicken up
Step Seven : After 10 minutes you will notice the mixture coming off the pan,then you know it's time to switch off the flame
Step Eight : Transfer to a heat proof bowl
Step Nine : Add butter while the mixture is still warm
At this point you can add crushed nuts or sago.Completely optional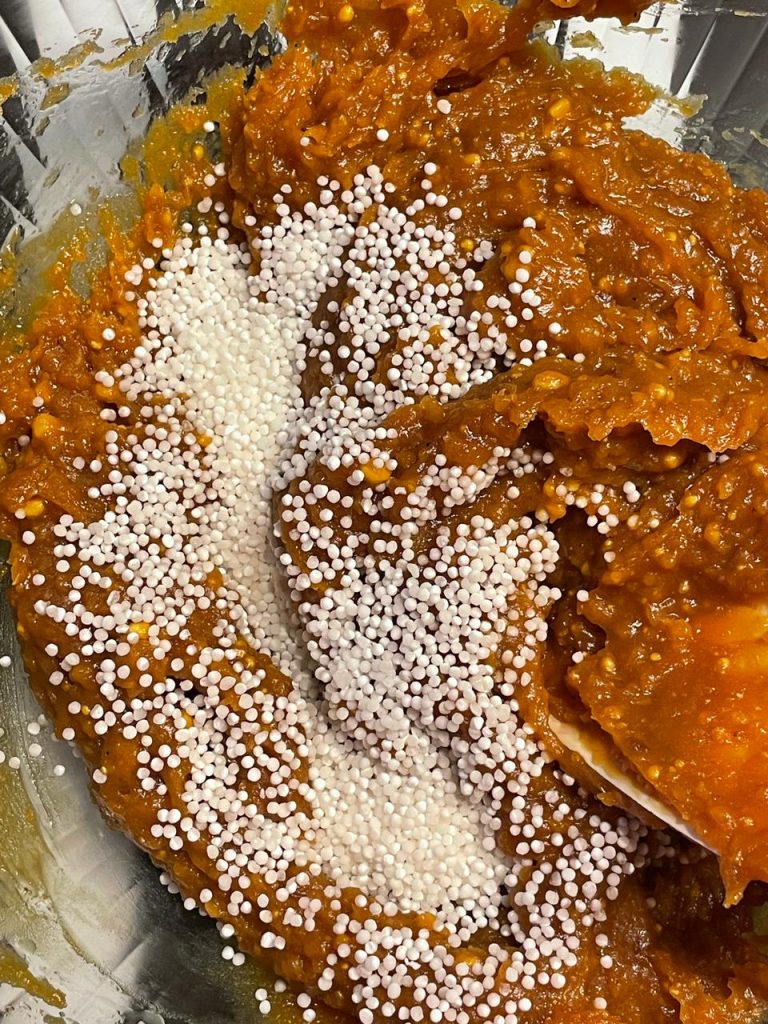 Step Ten : Let this cool down and when your fingers can handle the heat
This dough is still slightly sticky but manageable
Step Eleven : Make into medium sized balls using your fingers.Sprinkle more flour if needed.That's why I spared 50g from the 500g packet of Finch Mung Bean Flour
Set this aside till you make the batter
The Batter
Just mix all ingredients together in a bowl using a whisk and make a thick batter enough to coat the mung balls.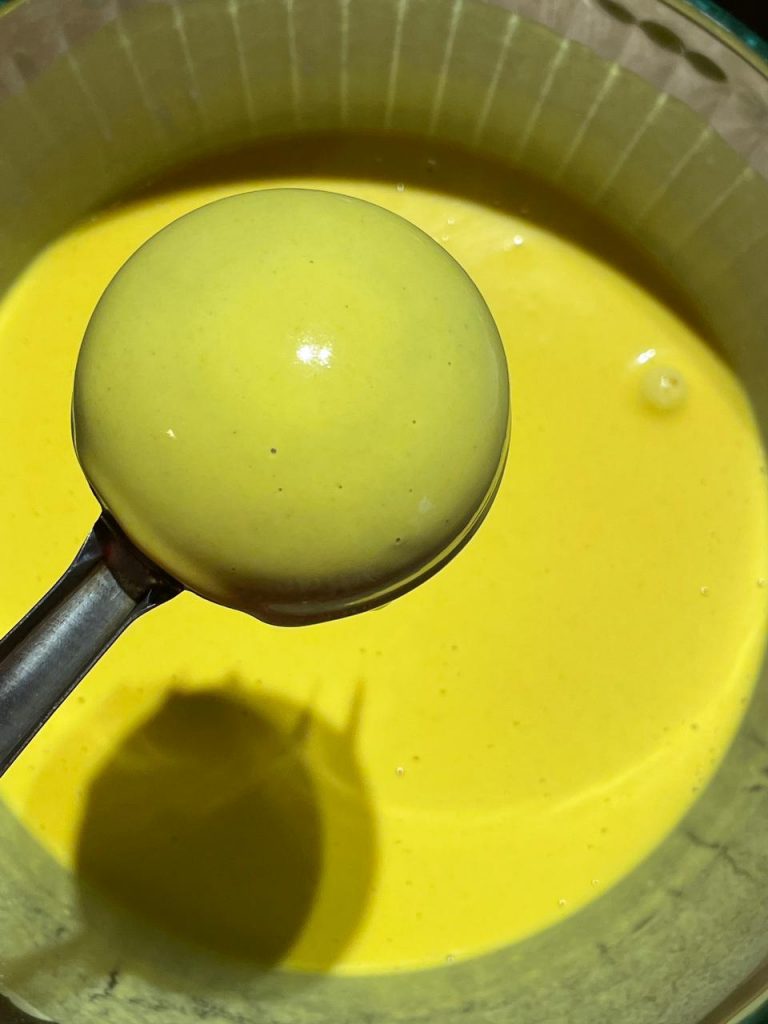 As you can see the batter coats the back of the spoon.
Let's get these bad boys to the fire
Dunk each ball in the batter,let the excess batter drip through the sides of the fork
and deep fry in medium hot oil.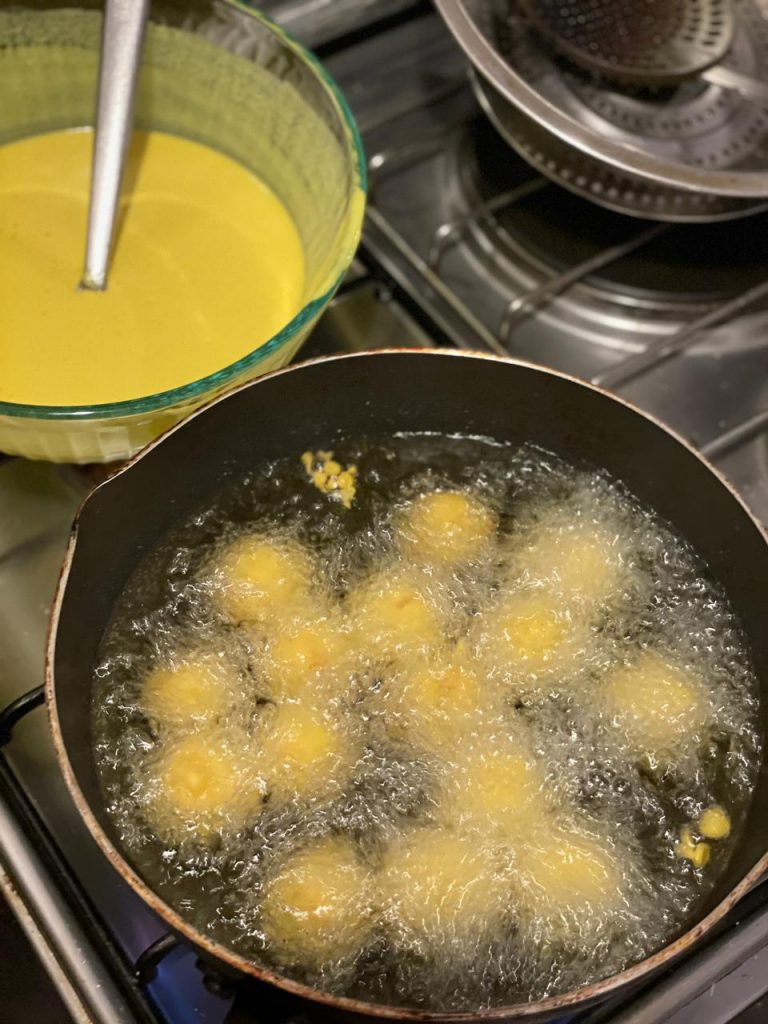 Keep pushing the oil around using a flat spoon to make sure all of them cook evenly.
Remove from oil and drain on paper towel before serving.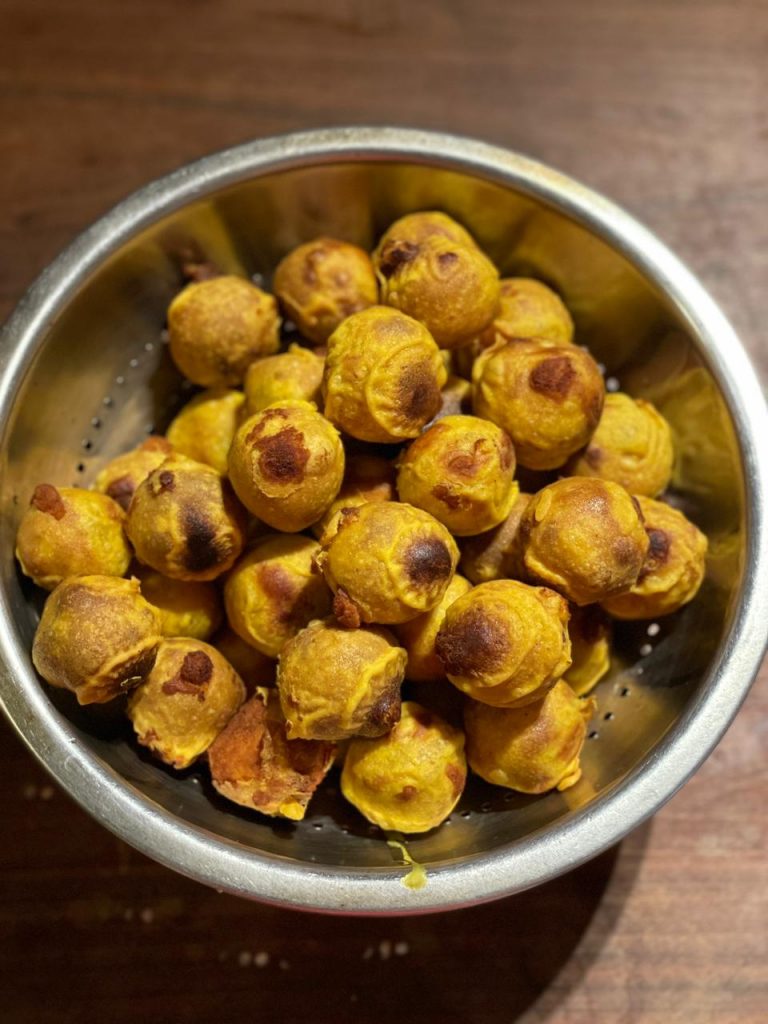 Serve warm with a hot cup of Ceylon Black Tea…So delightful
My kids couldn't stop eating and they didn't even realise it was made from a lentil like Mung Bean.
I have also made a similar snack version using Cooked leftover Mung Beans.
You could follow the same method and make this for your kids.
For the mung bean mixture I added rice flour,scraped coconut and some brown sugar.Made into medium sized balls.Then dunked in the same turmeric batter and deepfried.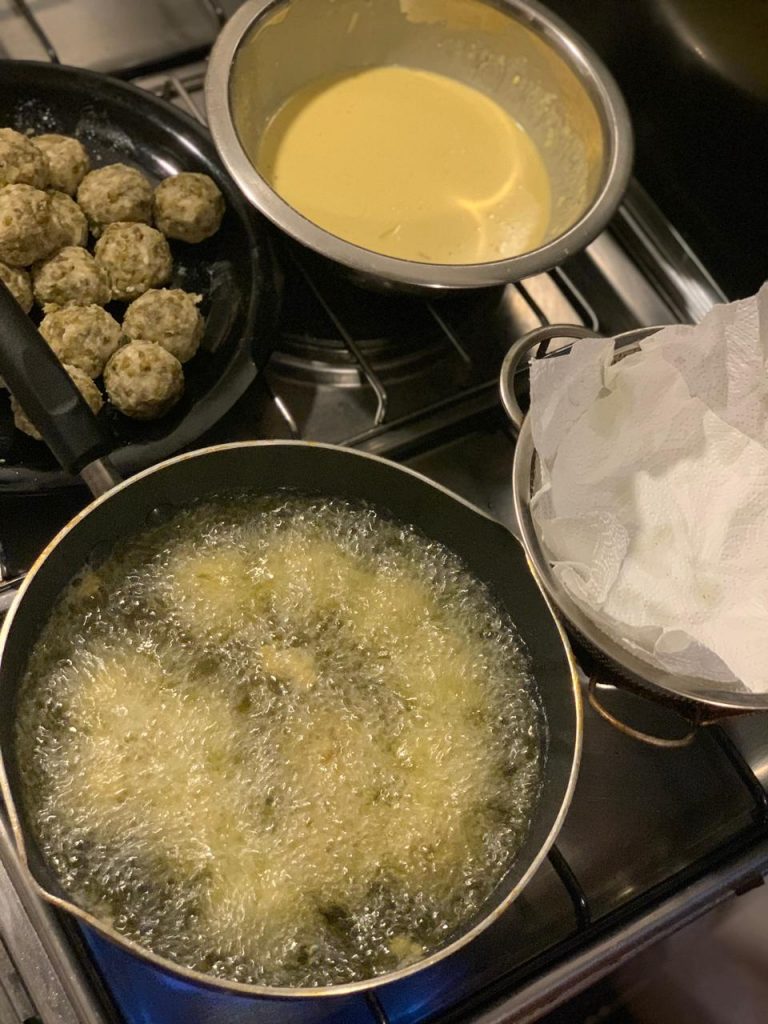 Am sure they won't even know it's healthy because it's so good??
Would love to see your remakes on either of these healthy treats.Be sure to tag me on social media or send me a screenshot so I can re share it on my stories.
Hope everyone's staying safe these days
Much Love ?? Nuzrath
#finchlk #kewpiesrilanka #finchlifestyle #enhanceyourlifestyle #exoticspices #finchspices #finch #finchfoods #finchsrilanka #finchtrading#srilankanfoodie #mylankanfoodjournal #colombofoodbloggers #instapic #instadaily #foodphotgraphy #eatpraylove #begrateful