We all need some colour in our life so here's a little something for Today
"All Natural Blue Matcha Rice"
made using Butterfly Pea Powder from Finch
This recipe is super simple and can be served with any kind of side dish but i decided to pair with Malaysian inspired dishes today because this prominently blue flower grown in tropical climate is commonly used in South East Asian Cuisine.
The rice is cooked like usual,but infused with lemongrass and kafir lime leaves.
Butterfly Pea flower : also known as Asian Pigeon Wing is most often consumed in the form of a caffeine free herbal drink which has proved to improve your mood by detoxifying your body hence promoting weight loss and enriching skin and hair…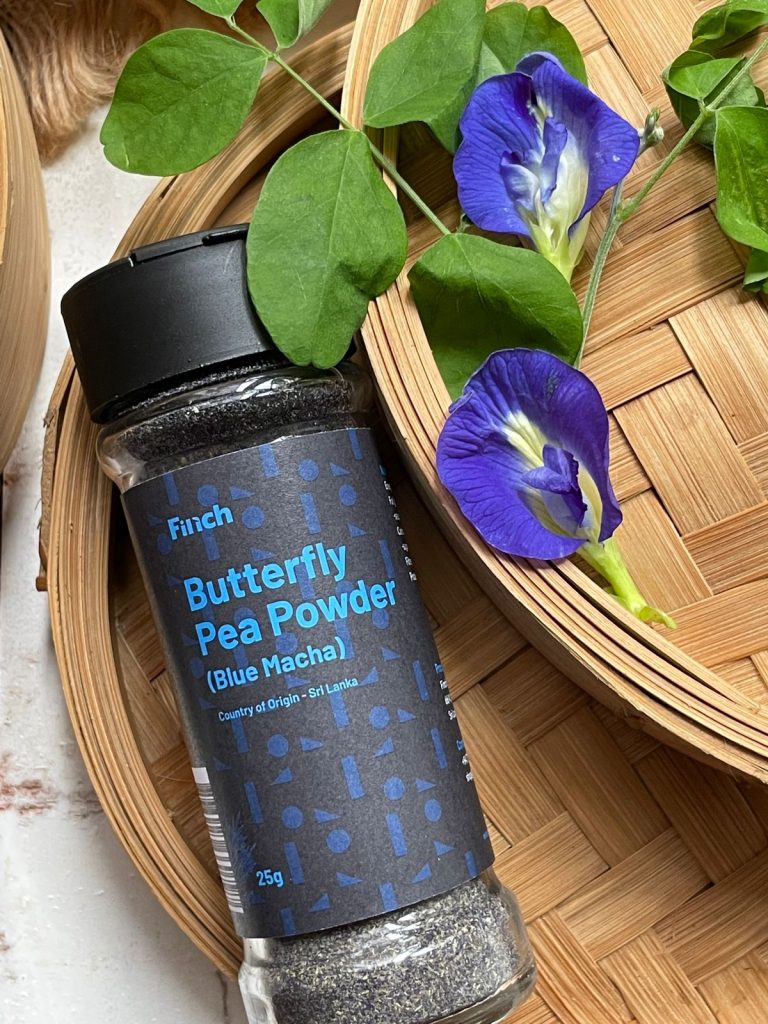 Here's a little science experiment for you : The Butterfly Pea Infused liquid is PH sensitive,reacting to anything acidic by changing colour from blue to pinkish purple.Try squeezing some lime and you'll see the magic happen….
This special flower is hand picked and milled into powder form by Finch,just to make life easier for you and me…
Check my Instagram page for more cooking inspiration
All Premium Finch products that can enrich your life with @finch.foods @finch.trading
https://instagram.com/finch.foods?utm_medium=copy_link
https://instagram.com/finch.trading?utm_medium=copy_link
You can get your favorite products delivered by placing an order on the Finch website www.finch.lk or via UberEats/PickMe
Their Premium range is also available at Keells,Cargills,SPAR,Laugfs,and GLOMARK and selected retail outlets islandwide
Let's Get Started
You Will Need
1 Cup Long Grain Rice
Two Cups Water
3 kaffir lime leaves
1 lemongrass
1 tsp salt
1 tsp Butterfly Pea Powder
Wash rice and transfer to a saucepan,add water,salt and whole herbs.
Let this come to a boil,and add in the blue matcha powder.Mix till well combined and all grains are coated well.
Let the rice cook completely while covered on low heat.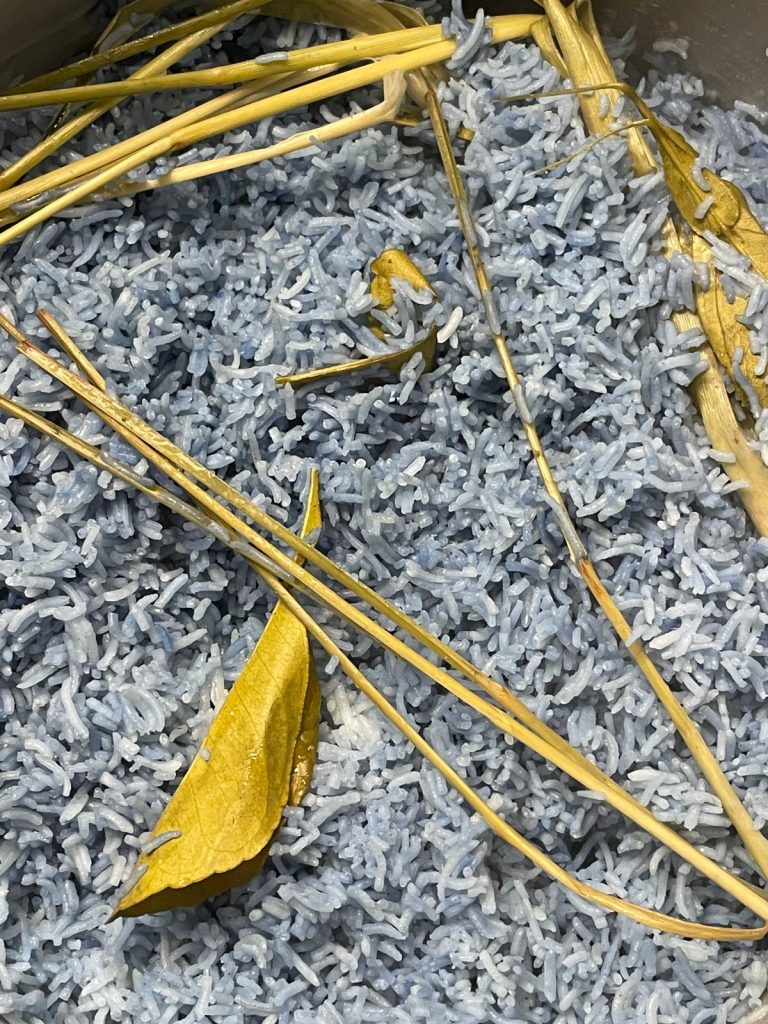 Switch off flame and let it rest for another ten minutes.
Using a fork and fluff up the rice.Add this point you can add some butter if you prefer.
The rice smells and tastes amazing…
Time to plate up and enjoy ! Truly a feast for the eyes along with your tastebuds ???
I have served with Lemongrass infused Beef Kebabs,Fried Sprats and Peanuts,Sliced Cucumbers and Boiled Eggs.This is very similar to a dish native in Malaysia ??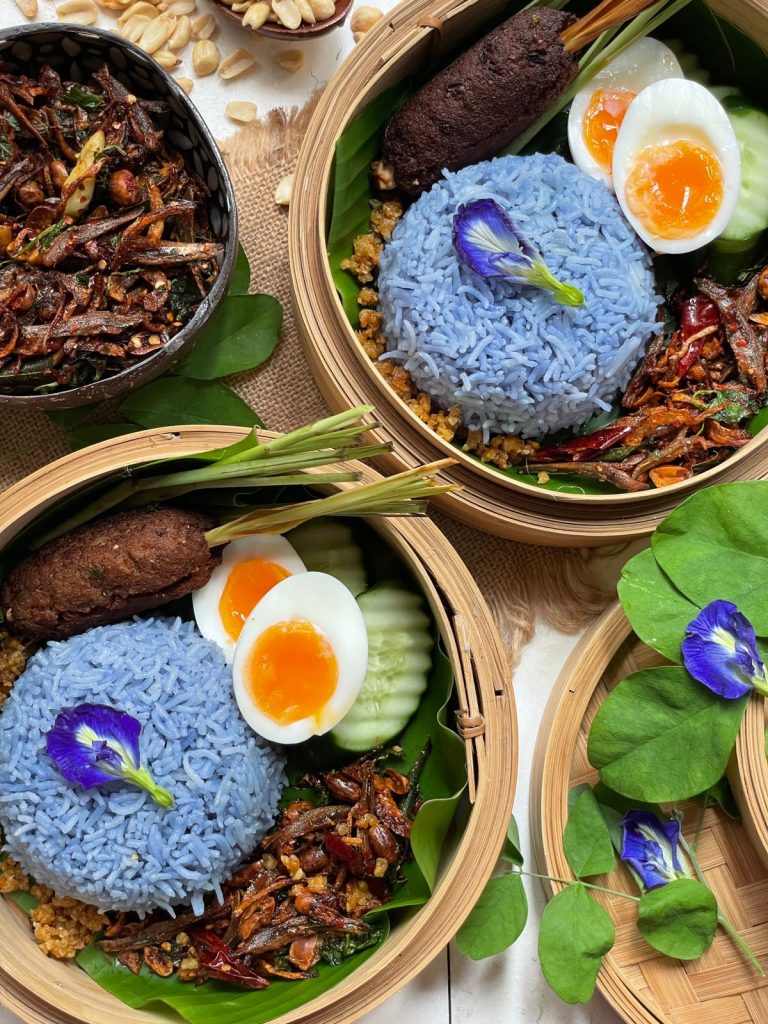 Would love to hear from you if you give my recipe a try.Don't forget to tag me on social media or send me a screenshot if your account is private so I can reshare it on my stories.
Much Love ?? Nuzrath
#finchlk #kewpiesrilanka #finchlifestyle #enhanceyourlifestyle #exoticspices #finchspices #finch #finchfoods #finchsrilanka #finchtrading#srilankanfoodie #mylankanfoodjournal #colombofoodbloggers #instapic #instadaily #foodphotgraphy #eatpraylove #begrateful