This cake idea popped up when I had excess Greek yogurt in my fridge and I'm so glad I gave it a try..
Yogurt cake is obviously made using yogurt but the difference between this and a regular pound cake would be the spongey pillow like texture and the perfect balance of sweetness and tartness can only be tasted in the yogurt cake…
This cake needs no frosting but today I decided to serve it with some home made passion curd…match made in heaven !!!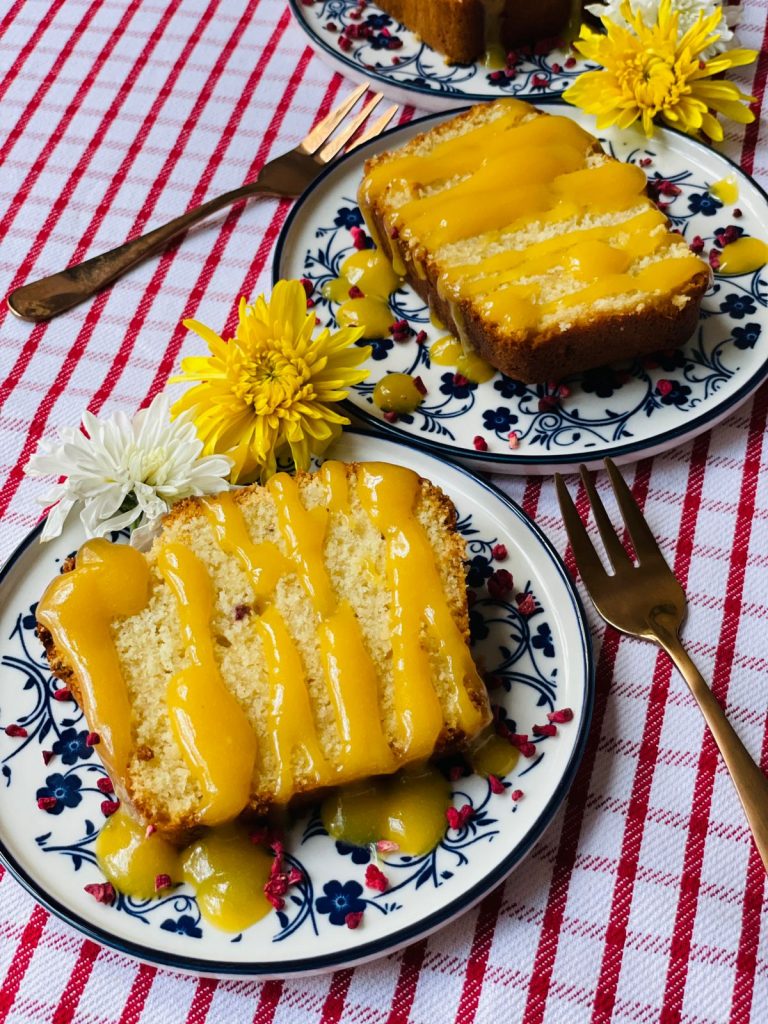 The recipe for passion curd is available in the blog site.Refer to link below :
Let's Get Started
You Will Need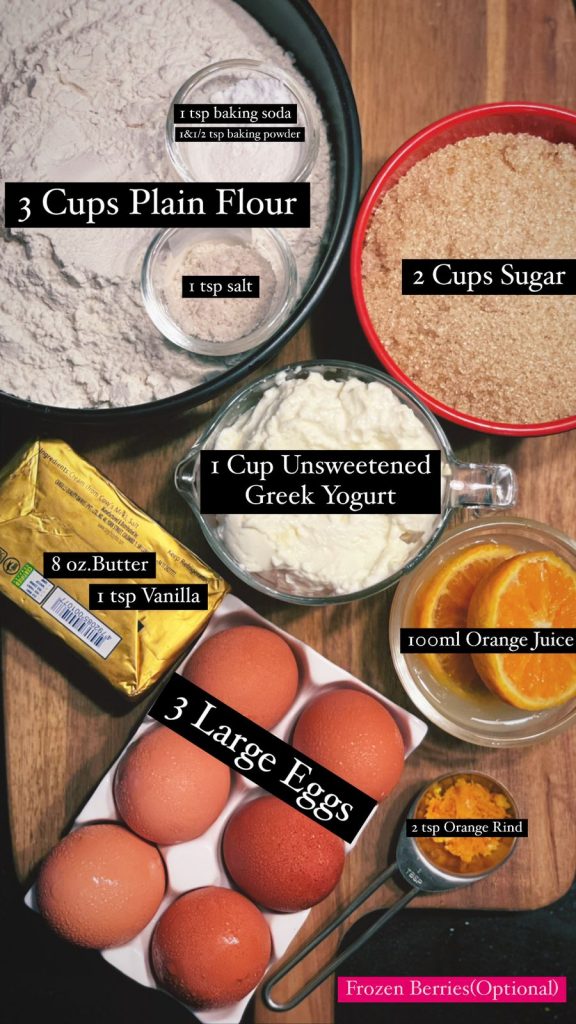 3 Cups Plain Flour
1&1/2 tsp baking powder
1 tsp baking soda
1 tsp salt
1 Cup Unsweetened Greek Yogurt
2 Cups Brown Sugar
1/3 Cup Orange Juice
2 tsp Orange Rind
1 tsp Vanilla extract
200g Butter
3 Large Eggs
Frozen Berries(optional)
Step One : Beat butter and sugar together till nice and fluffy
Step Two : Add eggs one by one and beat for a minute with each egg.
Step Three : Mix Yogurt,juice,rind and vanilla in one bowl and then mix with the beaten butter,sugar and egg mixture.
Step Four : Sift the flour with baking powder,baking soda and salt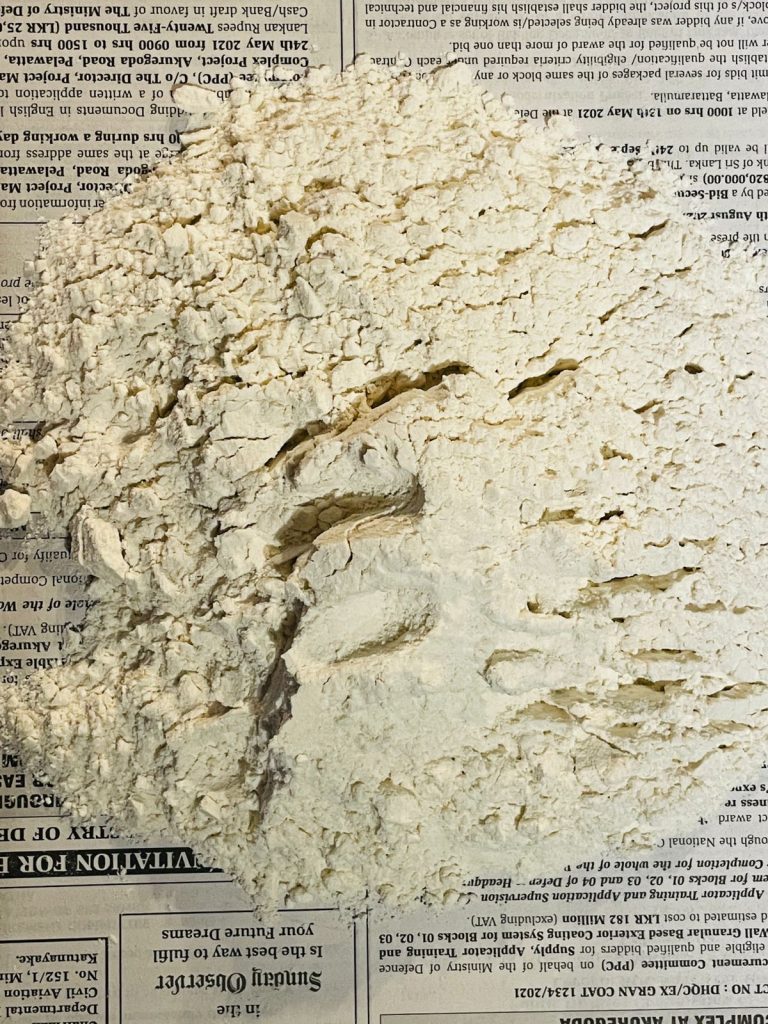 Carefully fold this dry mixture in and now it's looking more like a firm cake batter.
Step Five : Transfer to an 8" by 4" loaf tin or an 8" diameter cake pan
Line and grease the pan ahead
Step Six : Bake in a preheated oven at 180' for at least 50-60 minutes or until a toothpick comes out clean and dry. Do not panic if it takes longer in the oven…can happen sometimes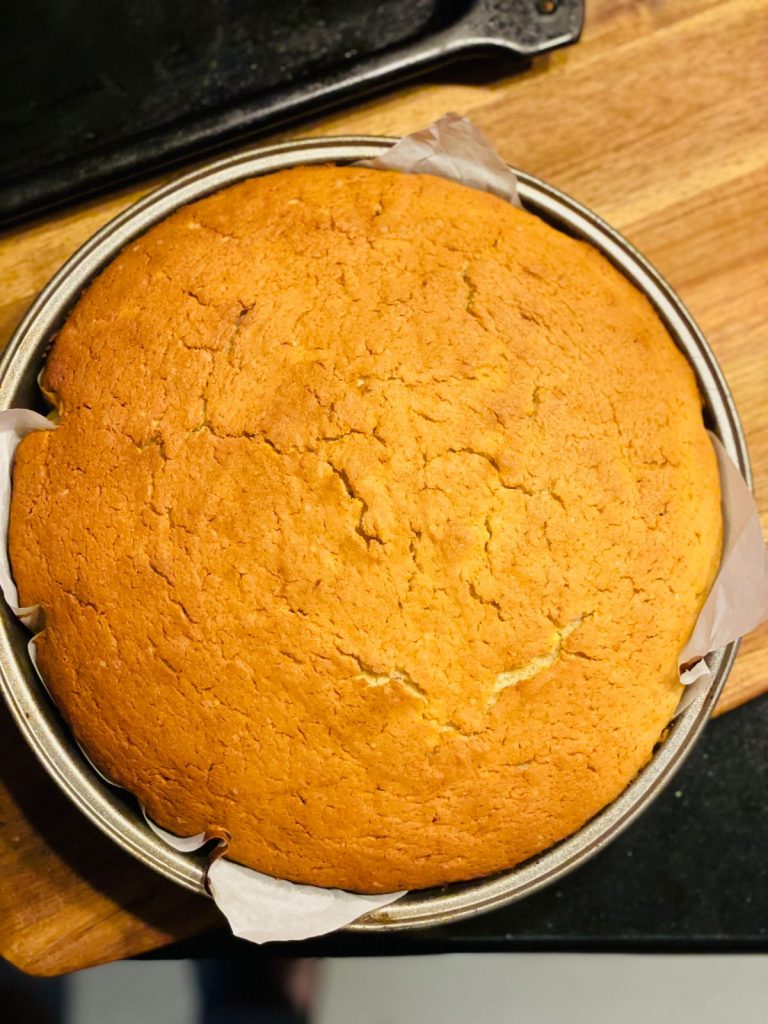 Let this cool down completely before cutting through
Sprinkle some powdered sugar and you got yourself a treat !!
Best served warm with some hot tea or coffee
We are extra so we served with some free home made passion curd
Check out my Instagram page for more cooking inspiration. @my_lankan_food_journal
Would love to see your remakes on this deliciousness.Be sure to tag me or send me a screenshot if your account is private so I can reshare it on my stories
Much Love ?? Nuzrath
#srilankanfoodie #mylankanfoodjournal #foodblog #colombofoodbloggers #colombolife #instadaily #bekind #begrateful