Chicken White Curry makes every Monday better
This one's definitely a winner and one of my best experiments yet…
Super simple yet so so warm and comforting
Grinding your spices fresh is key to getting the best out of them and that's exactly what I did here using Finch Whole Spices.So fragrant and well flavored.
Liquid Aminos : Soy Sauce Substitute
I have used Chicken for this but you could definitely use any kind of meat and follow the same steps to make the most creamy white curry you have ever tried.
All Premium Finch products that can enrich your life with @finch.foods @finch.trading
https://instagram.com/finch.foods?utm_medium=copy_link
https://instagram.com/finch.trading?utm_medium=copy_link
You can get your favorite products delivered by placing an order on the Finch website www.finch.lk or via UberEats/PickMe
Their Premium range is also available at Keells,Cargills,SPAR,Laugfs,and GLOMARK and selected retail outlets islandwide
Let's Get Started
You Will Need
1 kg Chicken Thigh (skin and bone on)
Marinade : 1 tsp white pepper powder,1 tsp salt,Juice of one lime(2 tbsp)
Other ingredients:
1 B Onion finely chopped
Garlic finely chopped
Few Coriander Roots
Green Chillies finely chopped
1/2 tsp Finch Cardamom Powder
1 tsp Mustard Paste
1 tbsp White Pepper Powder
1/2 Cup Heavy Cream
1 tbsp Almond Powder
Finch Coriander Seeds freshly ground
Finch Cumin Seeds freshly ground
1/2 Cup Coconut Milk or Water
1/2 Cup Beaten unsweetened yogurt or curd
Handful of Mint and Coriander Leaves for Garnish with Fried Onions and Sliced Green Chillies.
Step One : Wash and Clean Chicken well.You could use any part of the Chicken,today I chose the thigh with skin on because that was available and it's our preferred part of the Chicken.Marinade with the ingredients mentioned above and let it sit in the fridge for atleast 30 minutes if you have time,otherwise get them straight into the pan.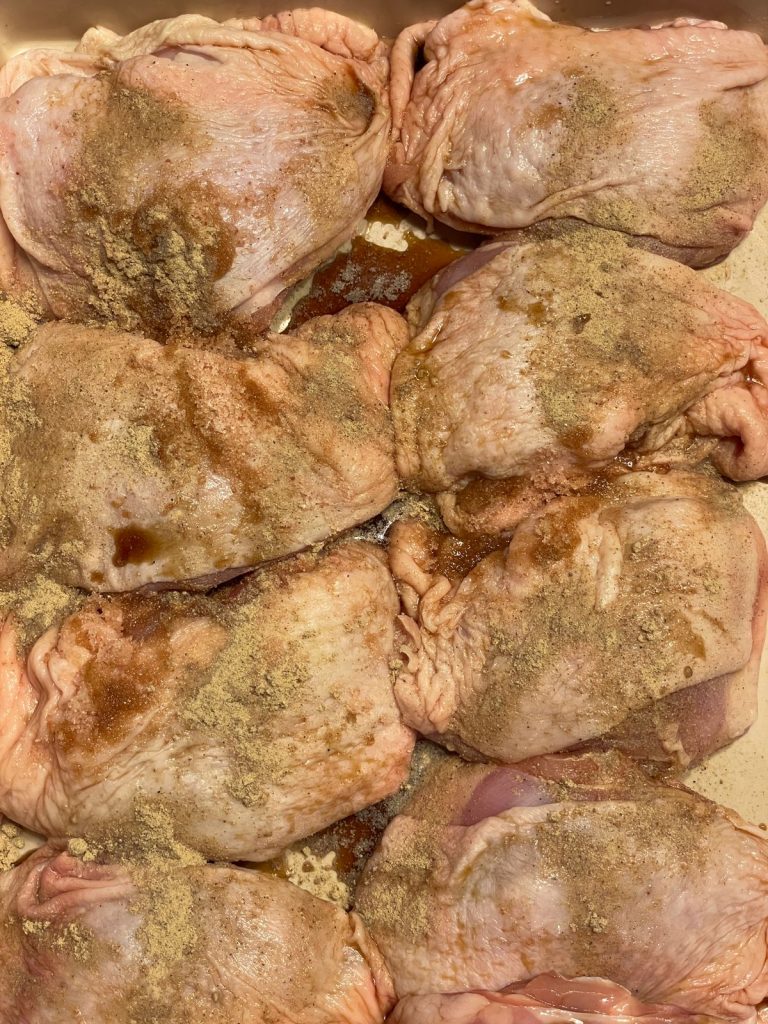 Step Two : Pan fry both sides of each Chicken Thigh till nice and beautifully golden on the top.Don't worry about the insides being undercooked because this will cook again with the gravy.(5minutes on each side : Medium high heat)
Step Three : Remove from pan and set aside till you prep the base of the white gravy.
Leave the oil and use same pan for making the gravy.The oil has been infused by the chicken fat : absolutely flavorful
Step Four : Sauté the Garlic till golden,then add in coriander roots.The roots release out amazing flavour so do not Chuck them in the bin next time !!!
Step Five : Add in chopped onions and let them fry in medium heat till nice and fragrant.
Step Six : Add in chopped green Chillies and mix well.
Step Seven : Time to add in freshly ground spices.There's something about adding in freshly ground spices in any dish.The aroma and taste is most certainly next level !!
Slightly dry roast the whole spices before grinding them.This helps release the best of all flavours
Add in spices and mustard paste.Add salt if needed and let this cook for 5 minutes.Sprinkle some water if needed.By now the oil starts releasing from the edges of the pan and the base smells absolutely amazing….
Step Eight : Add in beaten unsweetened yogurt and let it come to a boil,then reduce heat when about to add in the half cooked chicken thighs.
Step Nine : Place the pan fried Chicken Thighs in and let this cook while covered for atleast 10-15 minutes on low heat.
Step Ten : Mix the Almond Powder with 1/2 Cup Coconut Milk or Water.Pour this in and mix well.I always add Almond Powder towards the end of making any curry because if you add it in the beginning,there are chances it may stick to the bottom of the pan and create a burning flavour.The purpose of the nut powder is to make the gravy more thicker and richer in texture so adding it in the end would be the best decision.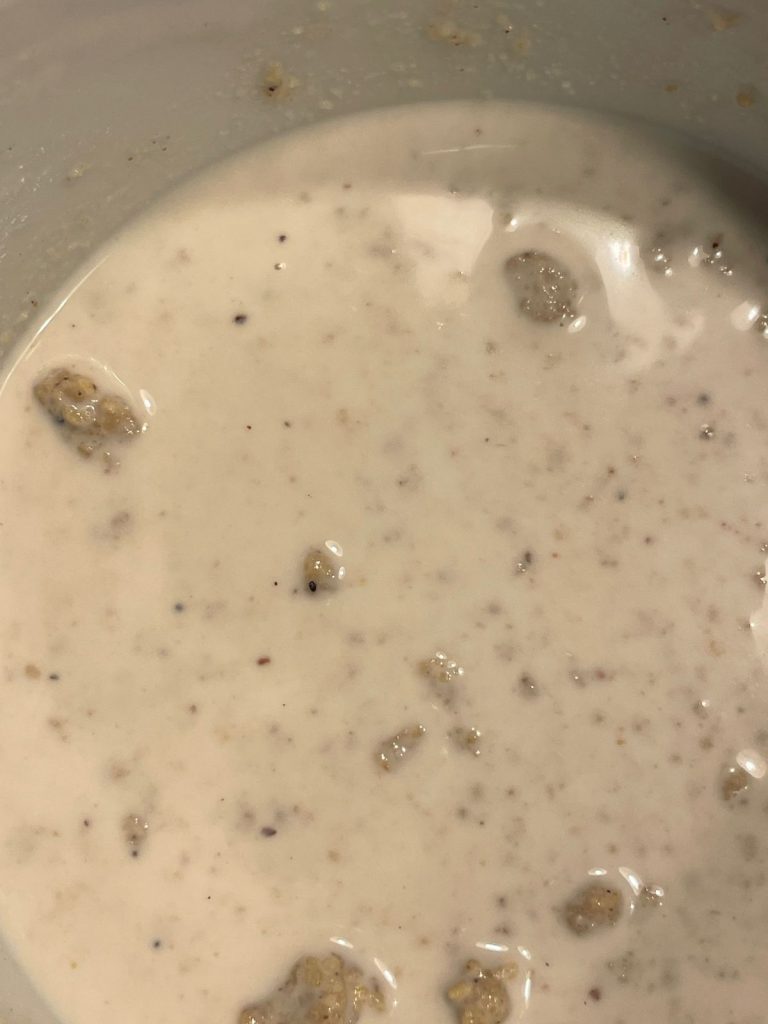 Once you get the consistency you desire in your curry,you can switch off flame and let it sit for few minutes before serving.This helps the gravy to settle down.
Remove coriander roots before plating.
Garnish with fresh mint and coriander leaves,fried onions and toasted nuts of choice.
Serve warm with rice or even rotti.This dish pairs well with any kind of carb.
Check out my Instagram page for more cooking inspiration.Refer to link attached below :
Would love to see your remakes on this deliciousness.Be sure to tag me or send me a screenshot if your account is private so I can reshare it on my stories
Much Love ?? Nuzrath
#finchlk #kewpiesrilanka #finchlifestyle #enhanceyourlifestyle #exoticspices #finchspices #finch #finchfoods #finchsrilanka #finchtrading#srilankanfoodie #mylankanfoodjournal #colombofoodbloggers #instapic #instadaily #foodphotgraphy #eatpraylove #begrateful