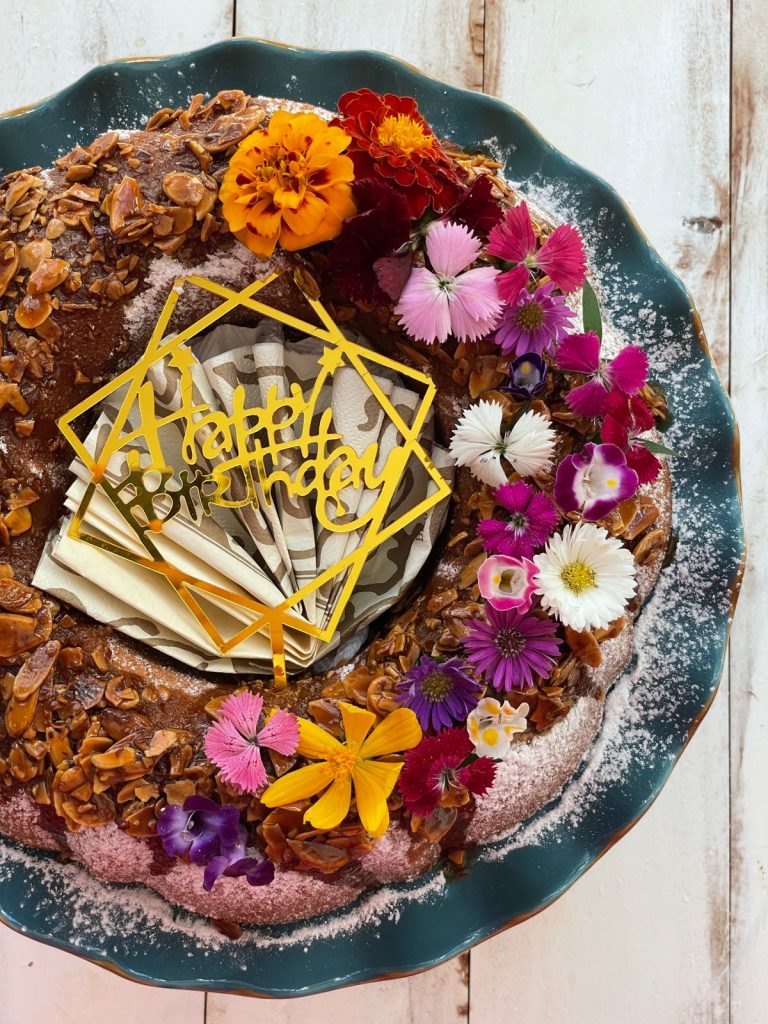 When it's a birthday there's always cake so whenever I feel like eating cake I know it's someone's birthday out there somewhere….Let's eat Cake
This cake is too pretty : Baked with love for someone who admires flowers of all kinds ??????????????
Almond Cake made using Finch Almond Flour and Virgin Coconut Oil instead of Butter.As good as it sounds it tastes absolutely amazing too…
Check out my Instagram page for more cooking inspiration.Refer to link attached below :
All Premium Finch Products with @finch.foods @finch.trading
https://instagram.com/finch.foods?utm_medium=copy_link
https://instagram.com/finch.trading?utm_medium=copy_link
You can get your favorite products delivered by placing an order on the Finch website www.finch.lk or via UberEats/PickMe
Their Premium range is also available at Keells,Cargills,SPAR,Laugfs,and GLOMARK and selected retail outlets islandwide
Thanks to @earthbar for the most beautiful edible flowers.They have the whole range and they do have microgreens as well.Check them out
??????????????
https://instagram.com/earthbar.lk?utm_medium=copy_link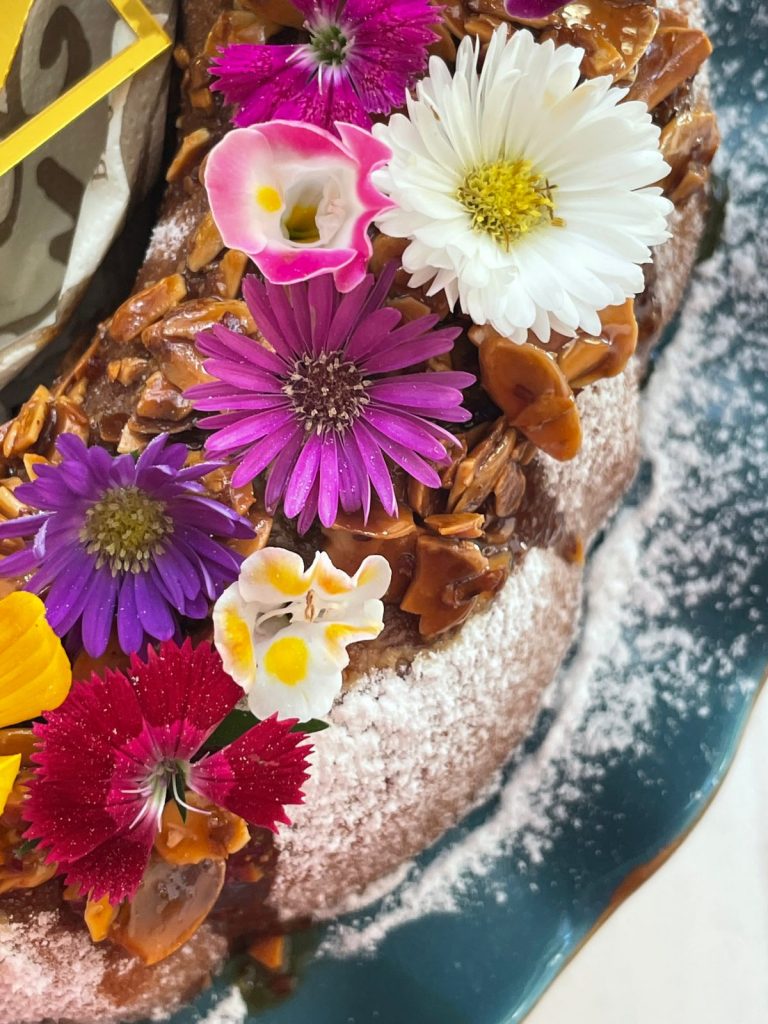 Let's Get Started
You Will Need
200g Finch Almond Flour
250ml Finch Virgin Coconut Oil
6 Eggs separated
300g Caster Sugar
1/4 tsp Vanilla or Almond Extract
100g All Purpose Flour
1 tsp Baking Powder
Pinch of Salt
One Cup Toasted Almond Flakes with Caramel for Topping
Step One : Separate Eggs in clean and dry bowls.
Step Two : Mix Almond Flour and All Purpose Flour in one bowl
Step Three : Beat the yolks with virgin coconut oil in another bowl.
Step Four : Whip up the egg whites in a clean and dry bowl till nice and fluffy.Then add in caster sugar and beat well.This will resemble a glossy meringue mixture
Step Five : Mix the yolk mixture with the dry ingredients and add in vanilla or almond flavour.
Step Six : Fold in the meringue mixture till well combined.
The cake batter is now ready
Step Seven : Transfer to a cake tin or cake tin of choice.I used my bundt pan since it's an occasion, and I'm so glad I did because it came out so well.
Step Eight : Bake in a preheated oven at 180' for atleast 45 minutes or until a tooth pick comes out clean.
Step Nine : Do not attempt to unmould immediately because this is quite a dense cake and needs some time to settle before you can do anything to it.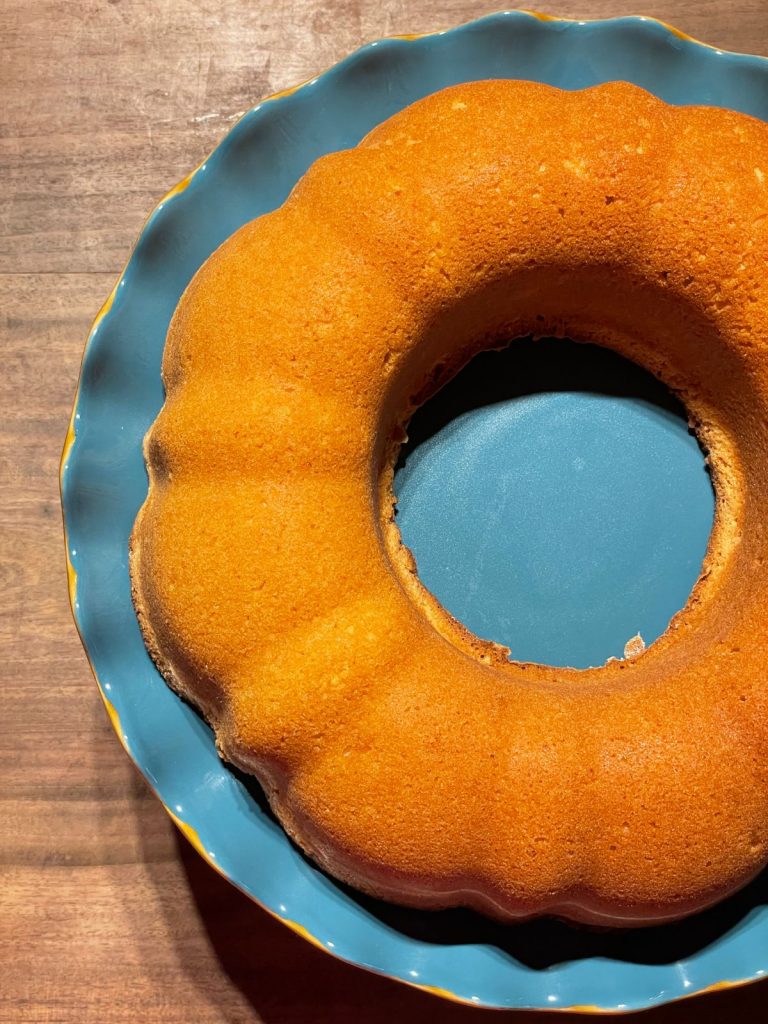 You could serve this with just a dusting of icing sugar or if you're in a mood for celebration , you could top with some frosting or a simple glaze.Today I used some toasted almond flakes with caramel and those edible flowers just made everything too pretty!!!
For Topping : I toasted the almond flakes and mixed it with some leftover caramel sauce and spread over the cake before serving.
Would love to see your remakes on this deliciousness.Be sure to tag me or send me a screenshot if your account is private so I can reshare it on my stories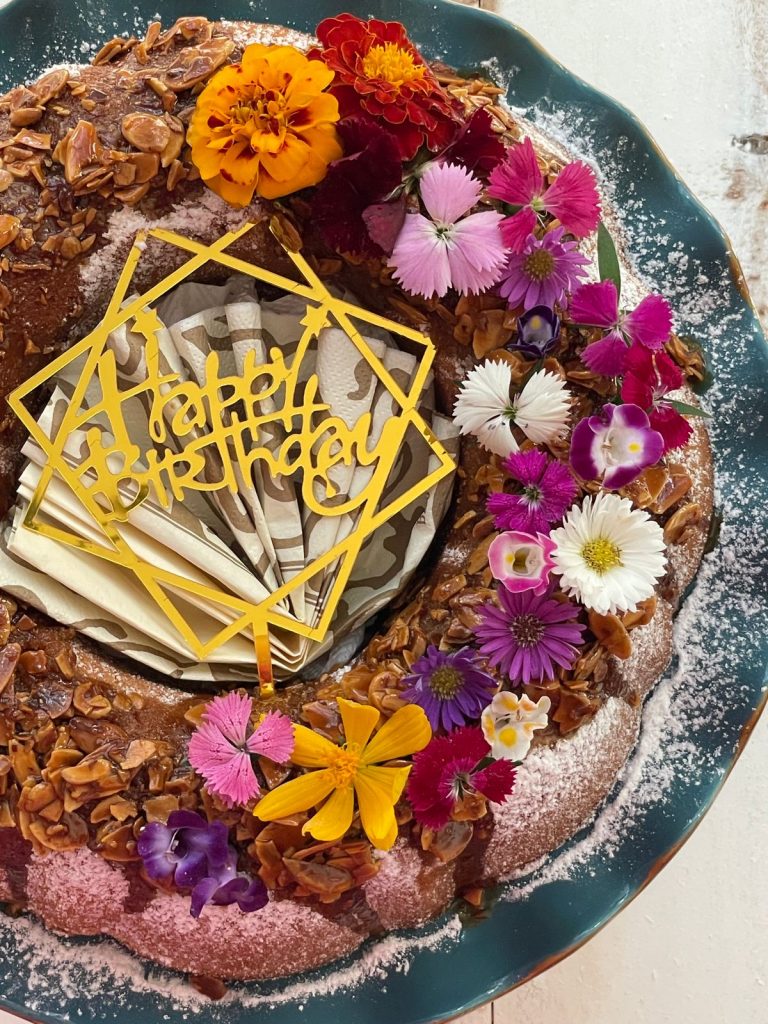 Much Love ?? Nuzrath
#finchlk #kewpiesrilanka #finchlifestyle #enhanceyourlifestyle #exoticspices #finchspices #finch #finchfoods #finchsrilanka #finchtrading#srilankanfoodie #mylankanfoodjournal #colombofoodbloggers #instapic #instadaily #foodphotgraphy #eatpraylove #begrateful