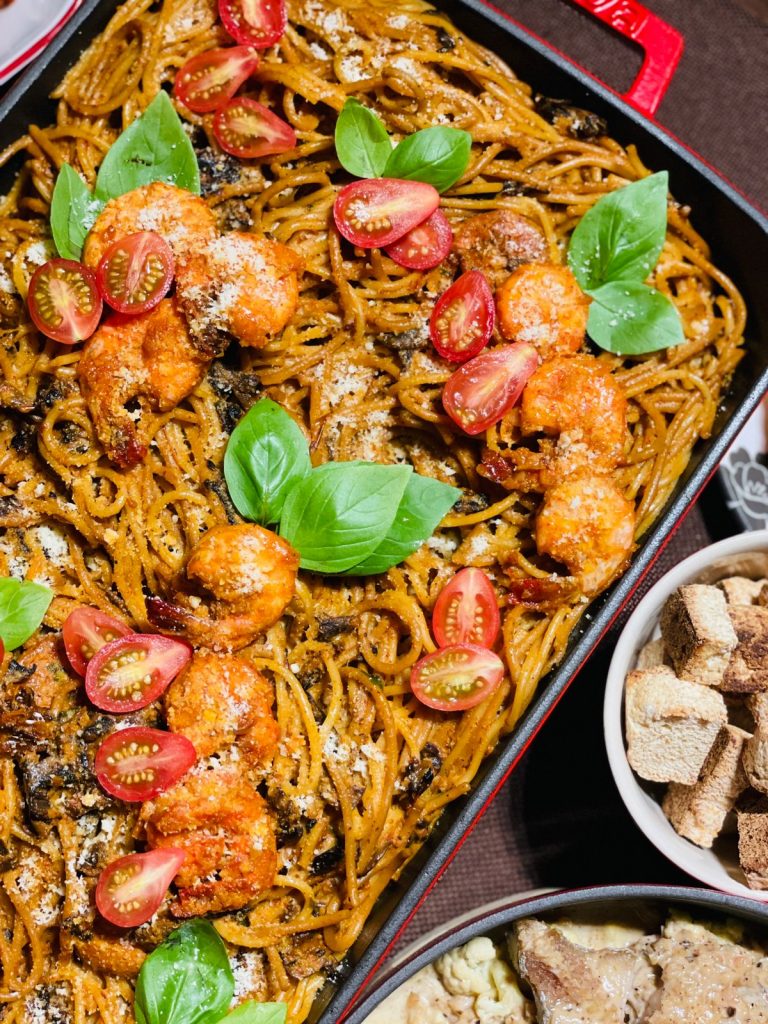 Cream yet Fiery Spaghetti tossed in Mushroom Sauce infused with @ceylon.blackgarlic
This is one of our favorite weeknight dinners because the kids never say no to Spaghetti in any form.
This time I made the prawn version but you could definitely skip the prawns and go vegetarian I swear it still tastes absolutely amazing with the special elements that burst with flavour and takes the dish next level :
The Black Garlic @ceylon.blackgarlic
Sun dried tomatoes and fresh Basil leaves @sunnybees.lk
@finch.foods @finch.trading cayenne pepper
https://instagram.com/ceylon.blackgarlic?utm_medium=copy_link
Have you tried these special ingredients in your cooking??
Try it and let me know what you think…
Check out my instagram page for more cooking inspiration @my_lankan_food_journal
Let's Get Started
You Will Need
500g Prawns(Optional)
1 Packet Spaghetti cooked al dentè
100g Butter
5 Black Garlic cloves finely chopped
5 Regular Garlic cloves finely chopped
300g Sliced Button Mushrooms
1 tsp Salt
1 tsp Black Pepper
1 tbsp Mustard Paste
1/2 Cup Stock Water or Vegeta Powder
2 tbsp Lime Juice
1 Cup Blended Tomatoes
Handful of Sun dried tomatoes
1 tsp Cayenne Pepper
2 tbsp Liquid Aminos(Soy Sauce Substitute)
1/2 Cup Heavy Cream
1/2 Cup Coconut Milk
2 tbsp Cream Cheese
Handful of Fresh Basil Leaves
Step One : The black garlic is sautéed in butter with more regular garlic till nice and golden.
Step Two : Then add mushrooms and let this fry till the water simmers down.This might take a while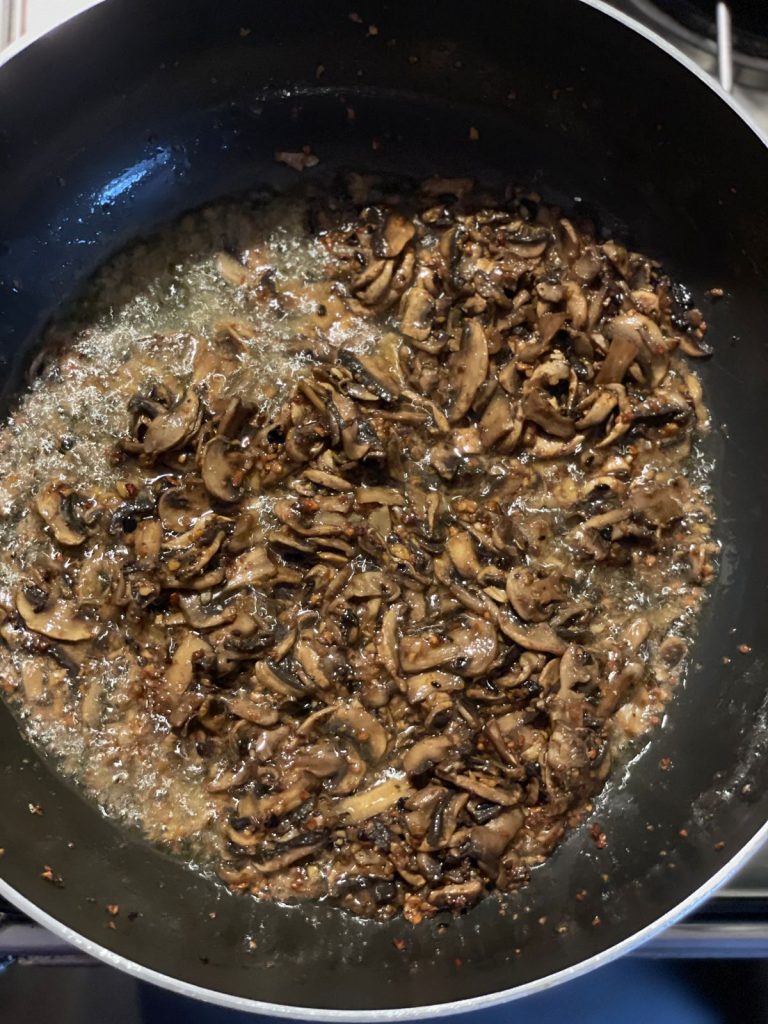 Step Three : Next add seasonings, Salt,pepper,mustard paste,vegeta or stock.add some water if the mixture is dry.
Step Four : Add lime juice and blended tomatoes with sundried tomatoes,finch cayenne pepper and liquid aminos
Step Five : I added some shrimps at this point for some flavour but this is completely optional.
Step Six : Add in blended tomatoes
Step Seven : Now add in some heavy cream and thick coconut milk.You can also add in a dollop of cream cheese if you prefer extra creamy
Adjust salt or spices if needed
Step Eight : Finally sprinkle fresh Basil Leaves and toss the cooked spaghetti in and make sure it is well coated.
Step Nine : Time to add in the cooked spaghetti.I used a mixture of white and brown spaghetti but you could use your preferred kind
Sprinkle Grated Parmesan on top after plating and more fresh Basil leaves
Would love to see your remakes,be sure to tag me or send me a screenshot if your account is private so I can re share on my stories
I know the past few weeks have been frightening with everything that we've heard about the new Covid variant and what not…It is not over yet so I'm hoping we can be responsible when having to leave the house❤️Stay Safe Everyone
Much Love ❤️ Nuzrath
#srilankanfoodie #mylankanfoodjournal #foodblog #colombofoodbloggers #colombolife #instadaily #bekind #begrateful #blackgarlic #blackgarlicsrilanka