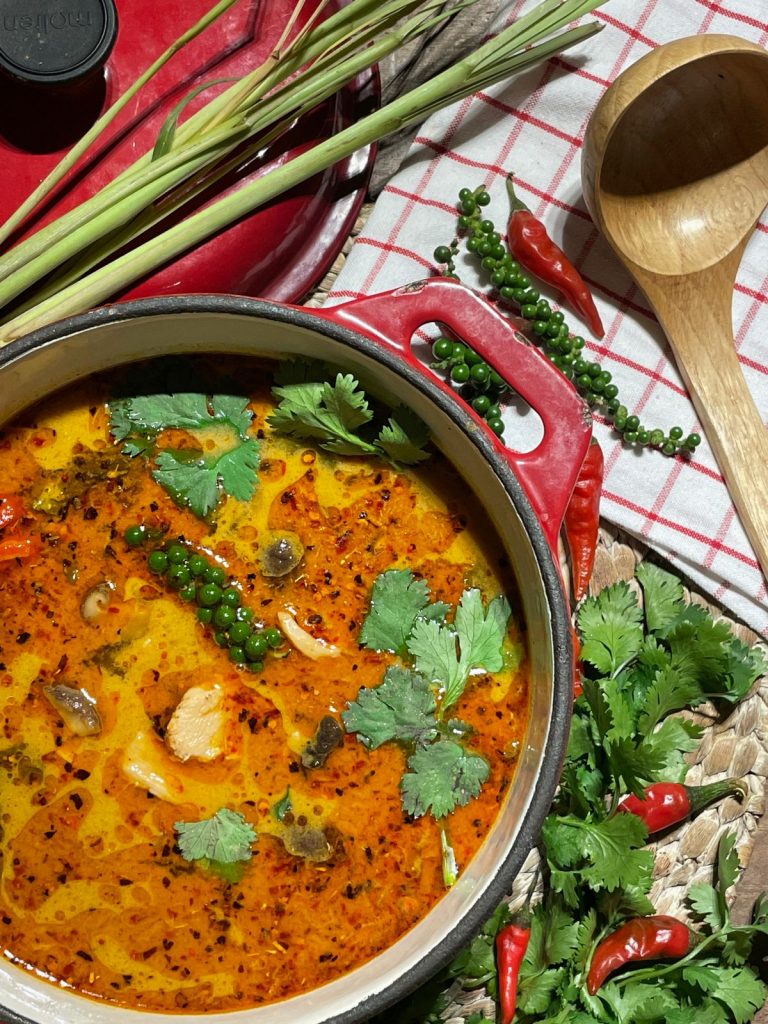 Craving for some spicy Tom Yum Soup I made sometime ago….
This one was special because I used black garlic
The combination was an absolute winner !!!
https://instagram.com/ceylon.blackgarlic?utm_medium=copy_link
Tom Yum is originally From Thailand but as Asians we love our spice and we love Tom Yum !!! Ideally made using Seafood but today I chose to make with Chicken…
So there are two kinds of Tom Yum : The Creamy Rich version with Coconut Milk and the Clear Version which is definitely the healthiest kind…
Guess I chose the unhealthier option for ourselves but really it's not so bad,this is still one of the healthiest Asian soups…So all good !!!
Sourced all my fresh vegetables from the Colpetty Market…
I have also tried a mild version of this soup for my kids and it turned out pretty well,similar to the Laksa( Recipe is in the blog site )Refer to link attached below :
Flu Season is officially here….
Let's Get Started
You Will Need
Choice of Protein : Ideally Seafood but today I have made using Boneless Chicken
Tom Yum Paste (Optional)
5 Black Garlic Cloves
5 Regular Garlic Cloves
50g Galangal
10 Kaffir Lime Leaves
5 Fresh Red Chillies
2 stalks Lemongrass
50g Shitake Mushrooms
20g Peppercorns
5 Coriander Roots and a handful of leaves
3 Pints of Water
Dried Shrimps(Optional)
Tamarind Pulp
Lime juice of one lime
1 tbsp Fish Sauce
1/2 Cup Thick Coconut Milk
2 tsp salt
200g Tofu cubed to serve
Chilli Oil if needed
Soak the Shitake mushrooms in hot water for 15 minutes.Let this expand and then slice them up to be used for the soup.
Add all ingredients into a heavy bottom saucepan except the tofu,coconut milk,fish sauce, and lime juice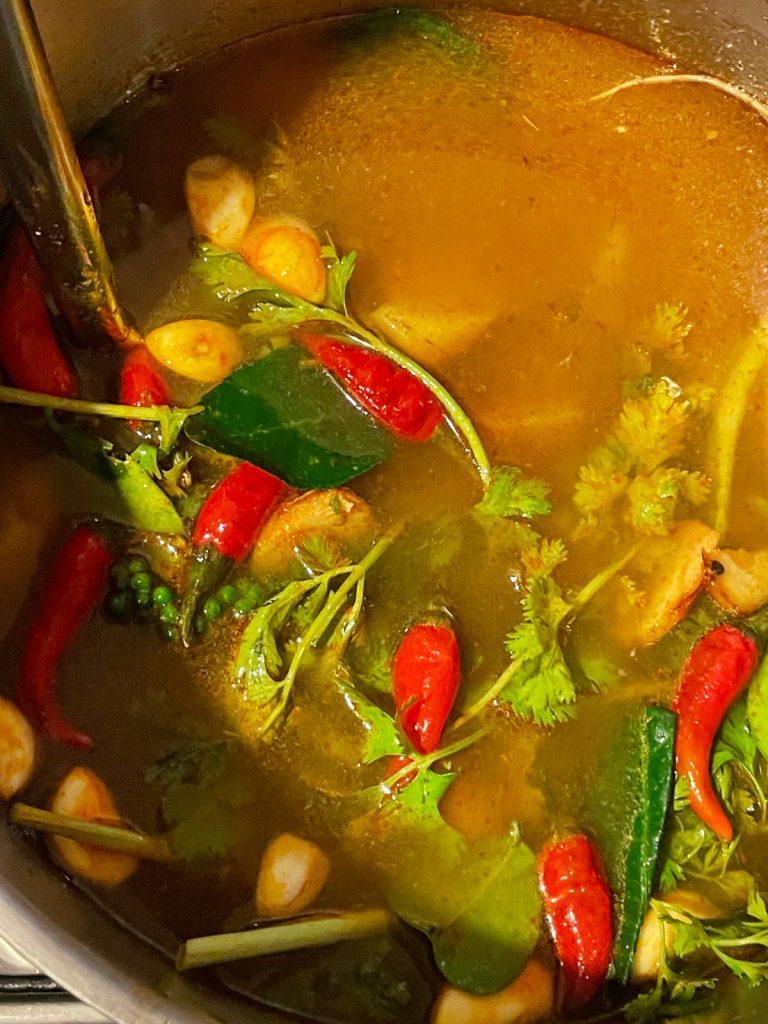 Let this come to a roaring boil and keep on low for atleast 20 minutes.
Then add in the fish sauce,tamarind and lime juice
Add coconut milk and bring to a boil while stirring continuously to avoid curdling.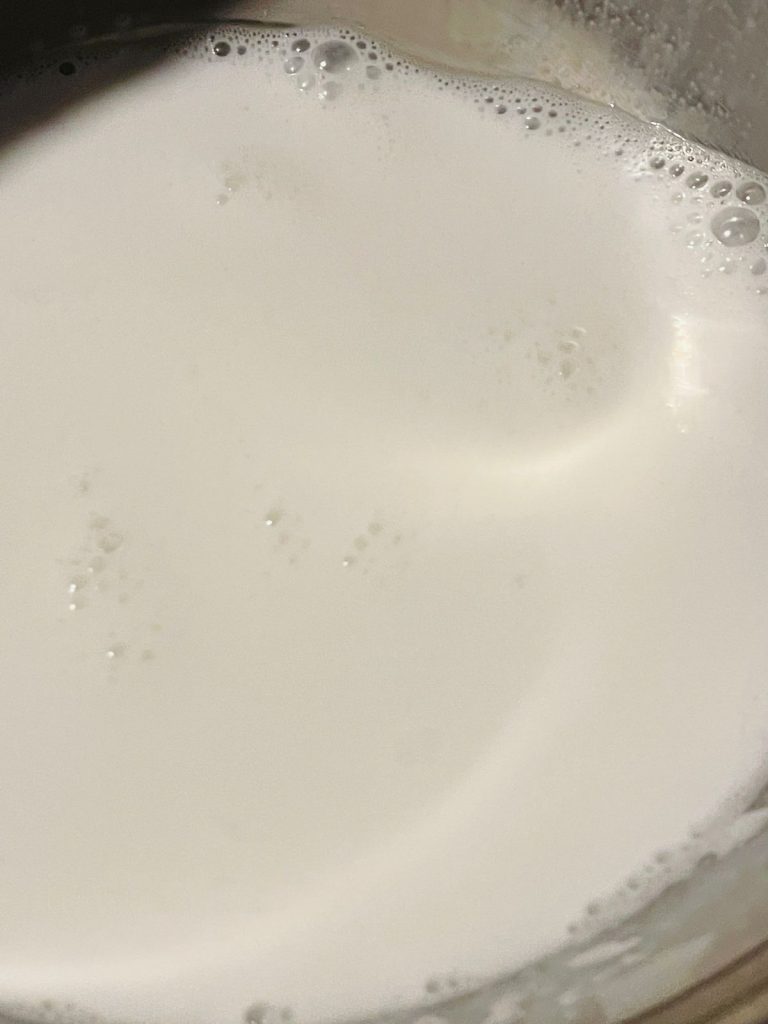 Check for salt and adjust accordingly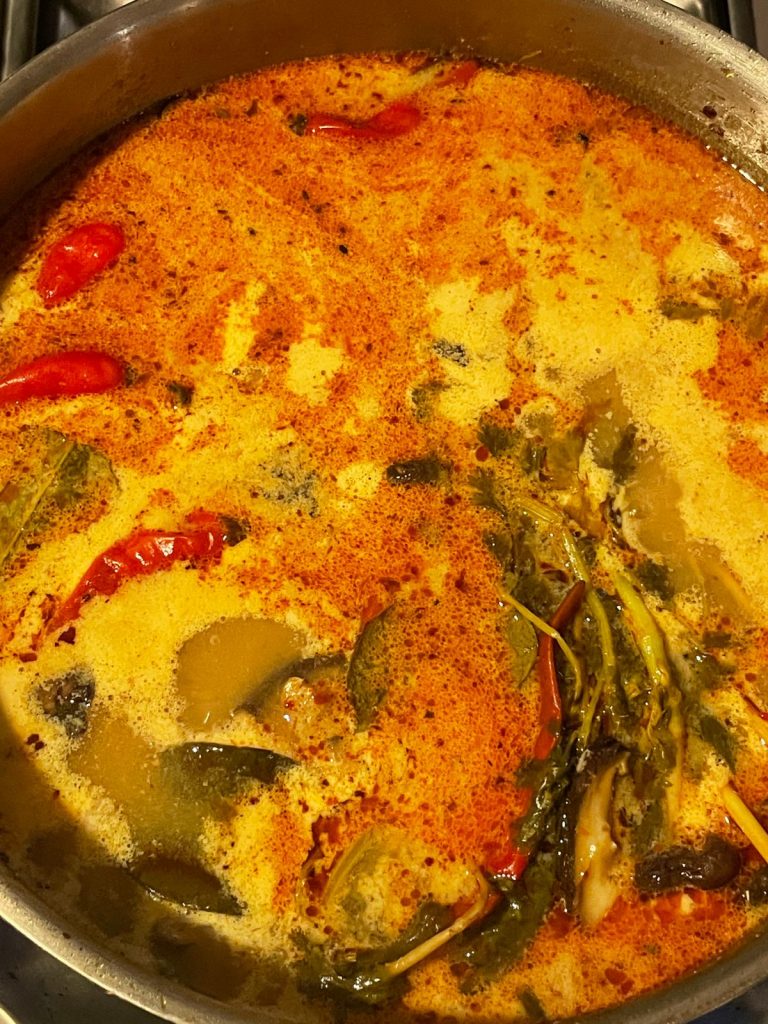 If you prefer mildly spiced,you can serve this way but if you prefer it extra spicy like we do,you can drizzle some chilli oil on top…
Add tofu after serving the soup in bowls.This does not need to cook with the soup.
Chilli Oil : Heat oil and add chilli flakes,switch off flame before it burns the chilli pieces.Pour this over the soup after plating.
Enjoy this soup warm…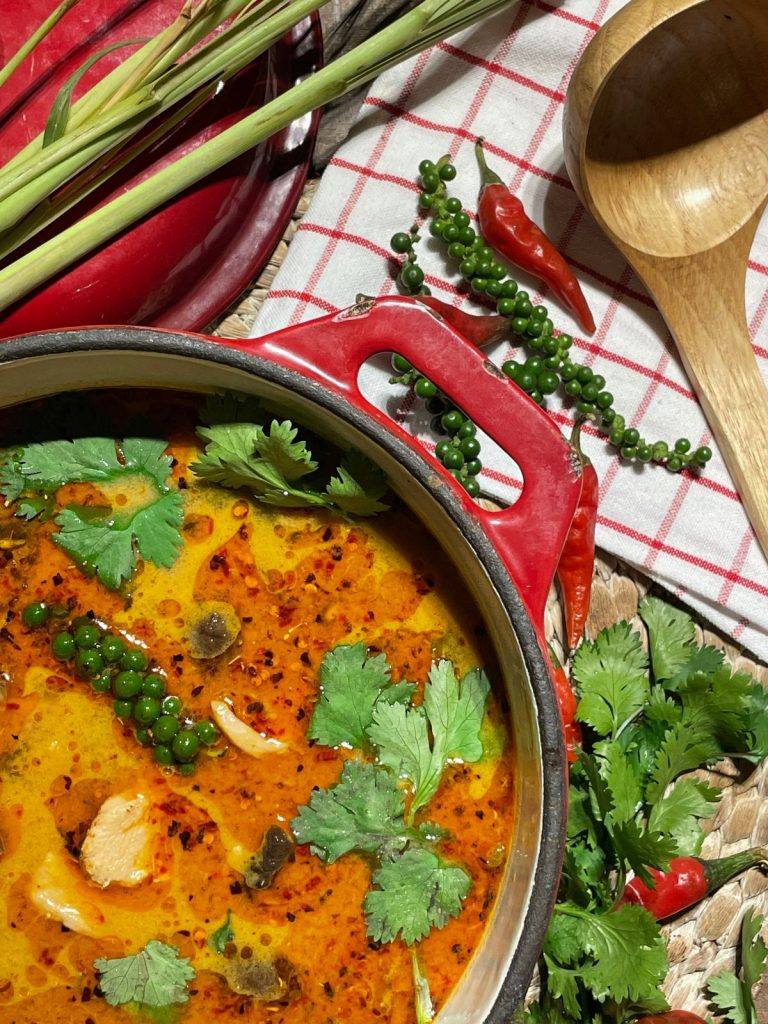 Check out my Instagram page for more cooking inspiration.Refer to link attached below :
https://www.instagram.com/tv/CYo3uFpp9db/?utm_medium=copy_link
Would love to see your remakes on this deliciousness.Be sure to tag me or send me a screenshot if your account is private so I can reshare it on my stories
Much Love ?? Nuzrath
#srilankanfoodie #mylankanfoodjournal #foodblog #colombofoodbloggers #colombolife #instadaily #bekind #begrateful#tomyumsoup