Moussaka is originally a Greek Dish that means so much like a Lasagne to the Italians…
I recently read that it belongs more to Palestinian Cuisine : not surprised that even their food history is being taken away from them without giving credit…
I made use of the leftover keema curry from few days ago…modified it with more tomato purée and this one was good to go as my minced meat filling for the Moussaka
Layers and layers of deliciousness with every bite :
Potato Slices
Aubergine/Brinjal/Eggplant Slices
Minced meat filling
More Aubergine slices
Topped with creamy Bechamel
Sprinkled with shredded cheese
Baked to perfection 👌🏻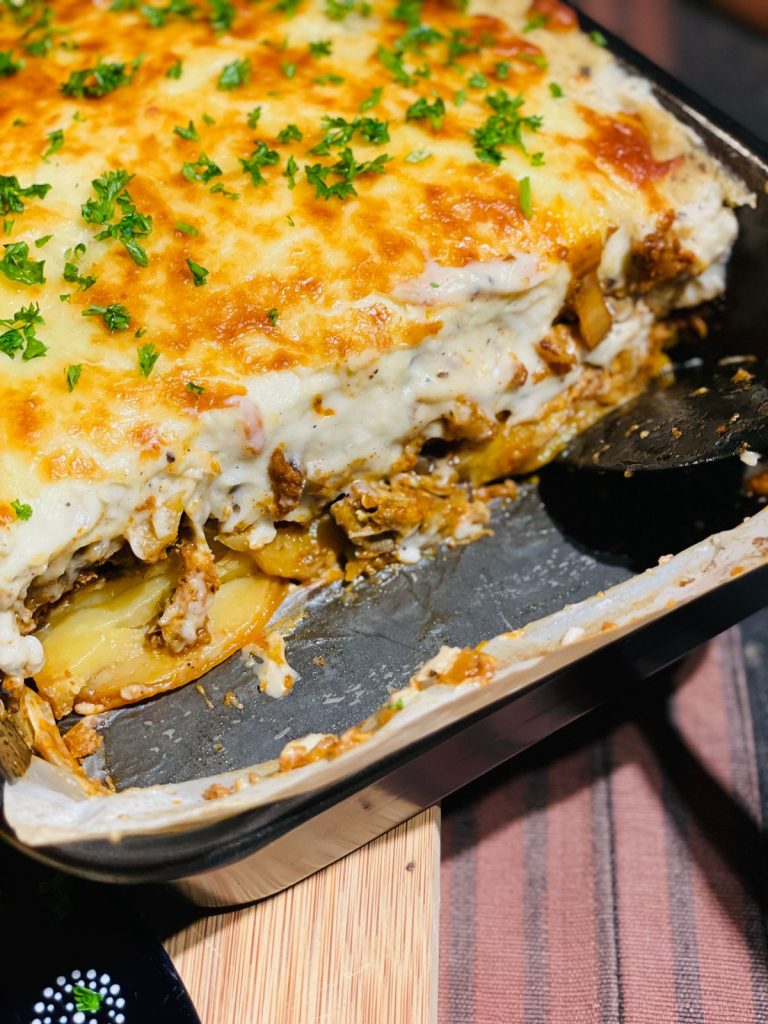 This is an ideal meal for those who are avoiding the breads and the buns…
So satisfying and lip smackingly delicious!!!
Check out my instagram page for more cooking inspiration.
https://www.instagram.com/my_lankan_food_journal/p/CYQx0a7o9Cv/?utm_medium=copy_link
Let's Get Started
You Will Need
Sliced Aubergine/Brinjal/Eggplant
Sliced Potatoes
Bèchamel Sauce
Minced Meat Filling
Shredded Cheese
Vegetable Slices
Ideally the vegetables are deep fried but today I decided to bake them in the oven.
For the eggplant I sliced them into 1cm thick slices,sprinkled some salt and placed them over paper towels to sweat out all the excess liquid.Takes about 15 minutes maximum
This helps to remove the bitterness in the eggplant.As you can see there's quite bit of liquid that has released from the eggplant slices.
Wipe the liquid off each slice by patting them over fresh paper towels and place them on a lined baking tray neatly,side by side.
Do not over crowd the pan if you want nice and golden baked eggplant slices.
Drizzle olive oil and bake in a preheated oven at 180' for at least 30 minutes or until they look browned and ready !!!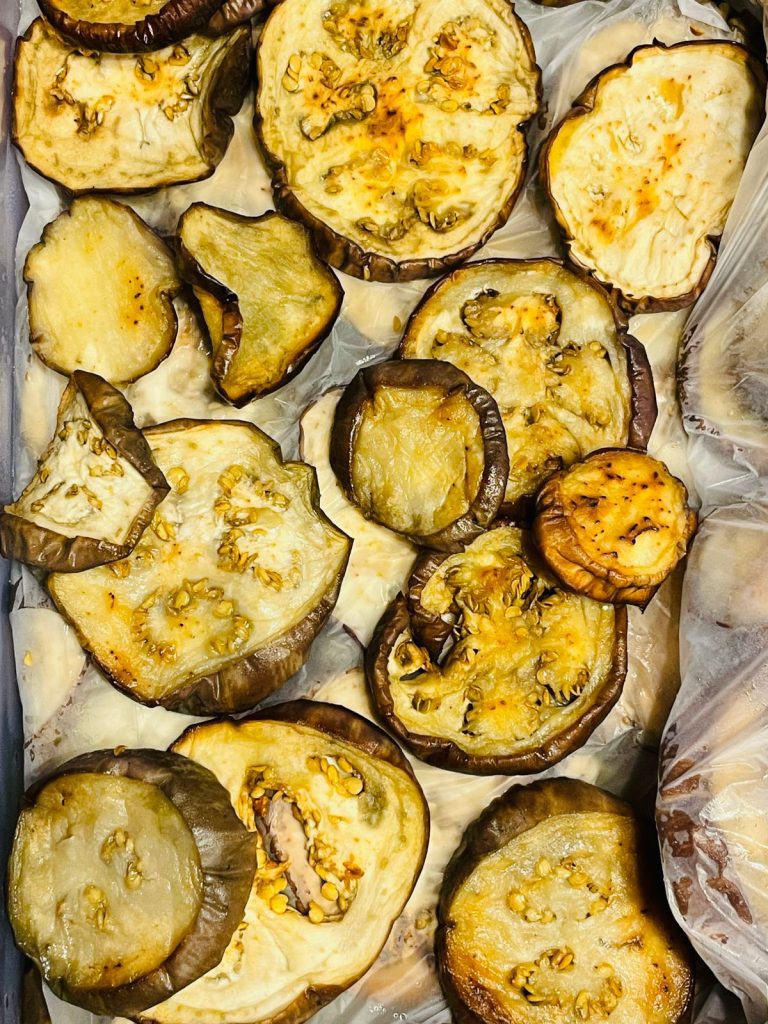 For the potatoes : Wash and clean the potatoes
Slice them neatly
Remove excess water by patting over dry paper towels
Place in a line baking tray
Spray some olive oil and salt
Bake in a preheated oven at 180' for at least 30 minutes or until you see them beautiful and golden.
The vegetables are ready,let's get the rest of the components together.
Minced Meat Filling
My recipe for Keema Filling is available in the blog site.I altered it by adding 1 Cup of Tomato Purée into this quantity.You could add fresh or dried herbs to bring out more flavor.I had leftovers so I used it as it is…
Refer to link attached below
Bèchamel or White Sauce
My recipe is available in the blog site.The quantity mentioned in the recipe should be enough for this dish.
Refer to link below
Time To Assemble
Start by lining and greasing a heat proof baking dish.I used a high roasting pan 6" by 10"
Layer One : Baked Potato Slices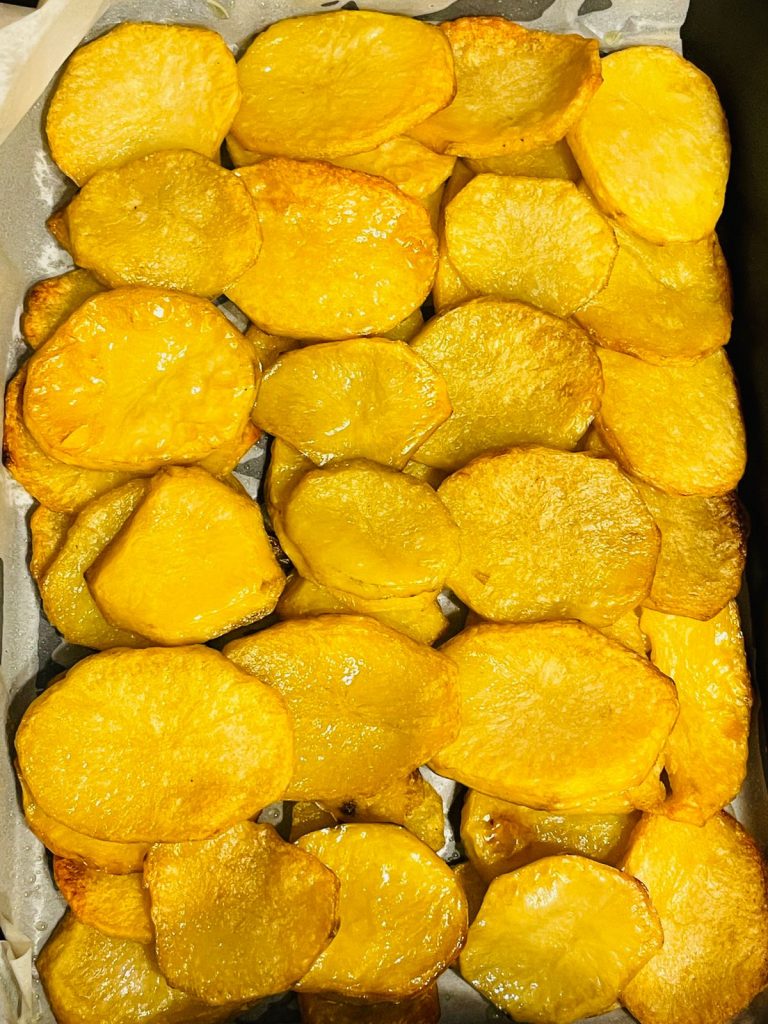 Layer Two : Baked Eggplant Slices
Layer Three : Minced Meat Filling
Layer Four : Baked Eggplant Slices
Layer Five : Bechamel
Layer Six : Shredded Mozzarella Cheese
Continue layers if you prefer to finish all of your filling but I had just enough for one large baking tray.
Bake in a preheated oven at 180' for at least 45 minutes or until the top is nice and golden.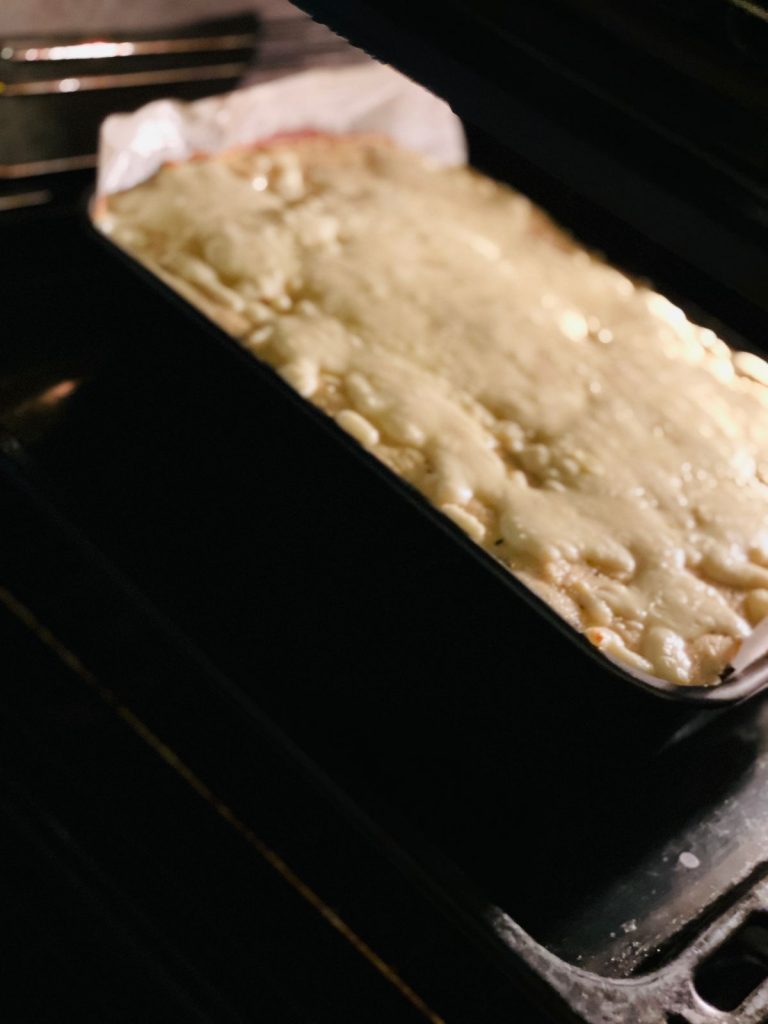 Let this sit for another 10 minutes before digging in…The layers come together easily if you let it cool down abit before serving.
So so delicious…
Would love to see your remakes on this deliciousness.Be sure to tag me or send me a screenshot if your account is private so I can reshare it on my stories
Much Love ❤️ Nuzrath
#srilankanfoodie #mylankanfoodjournal #foodblog #colombofoodbloggers #colombolife #instadaily #bekind #begrateful #moussaka