Bechamel or commonly known as White Sauce is traditionally made with white roux and milk.It is referred to different names depending on which part of the globe you're from…
French Cuisine calls it "mother of sauces" because this is the backbone of most savoury casseroles and soufflés : basically the binder for these dishes
My recipe is super quick and easy to make.An altered version to fit our Lankanised palette
However this is not the traditional one because it can be extremely tricky specially if you're a beginner….
I first saw my sisters Hafsa and Safra making this and she used to even use this for pizza when we got tired of the same filling
I use white sauce a lot for creamy fillings in pastries or even to stuff meats etc
When you're low on cheese or you cannot afford to just drop so much cheese into a dish I find this the solution to make your dish still nice and creamy
Let's Get Started
You Will Need
500ml Full Cream Milk
2 tbsp Cornflour
1 tsp Mustard Paste
2 tbsp Butter
1 tsp Salt,White Pepper
1 tsp Paprika
1/2 tsp nutmeg
1/2 cup Heavy Cream
2 egg yolks
Cream Cheese(optional)
If you prefer variations like me you could add stock instead of water , garlic,dried herbs and flavor it accordingly with each time…Black Garlic tastes next level ??
Step One : Mix the cornflour with some water or stock and make a slurry
Step Two : Mix in salt,pepper,paprik,nutmeg and mustard paste also into this mixture
Step Three : Heat the milk on medium high in a saucepan
Step Four : When it comes to a boil,add in the slurry and keep stirring continuously till it becomes nice and thick.Do not stop stirring it can get lumpy…Using a whisk helps with this step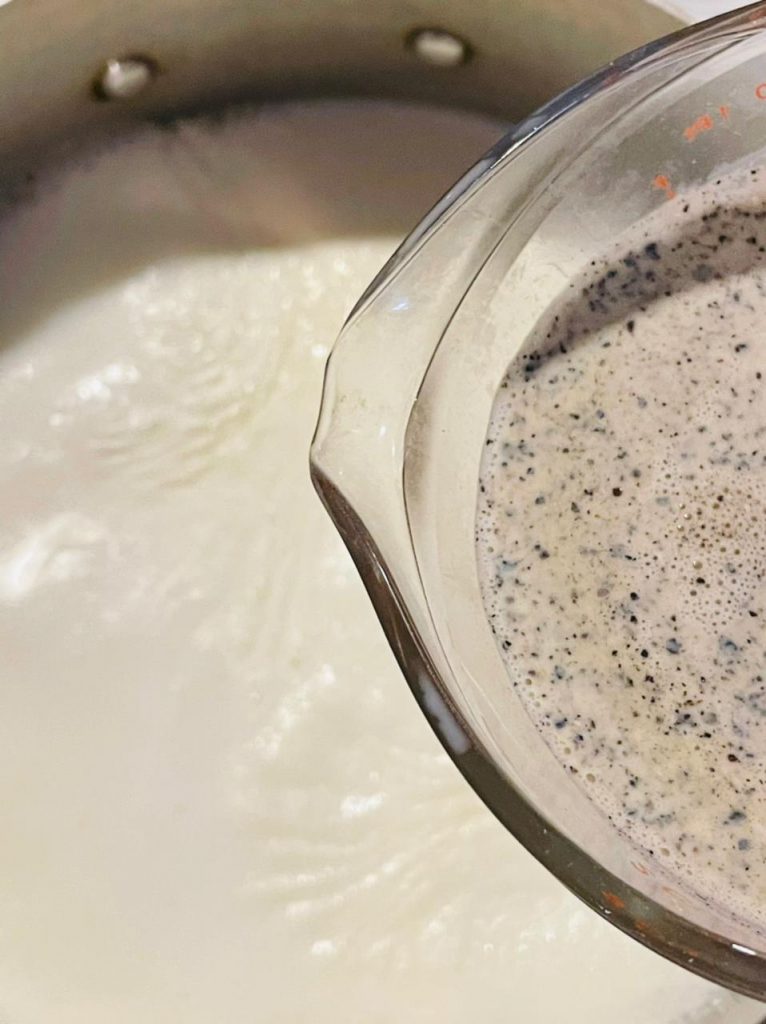 Step Five : Add Butter while it's warm and mix well
Step Six : Add Heavy Cream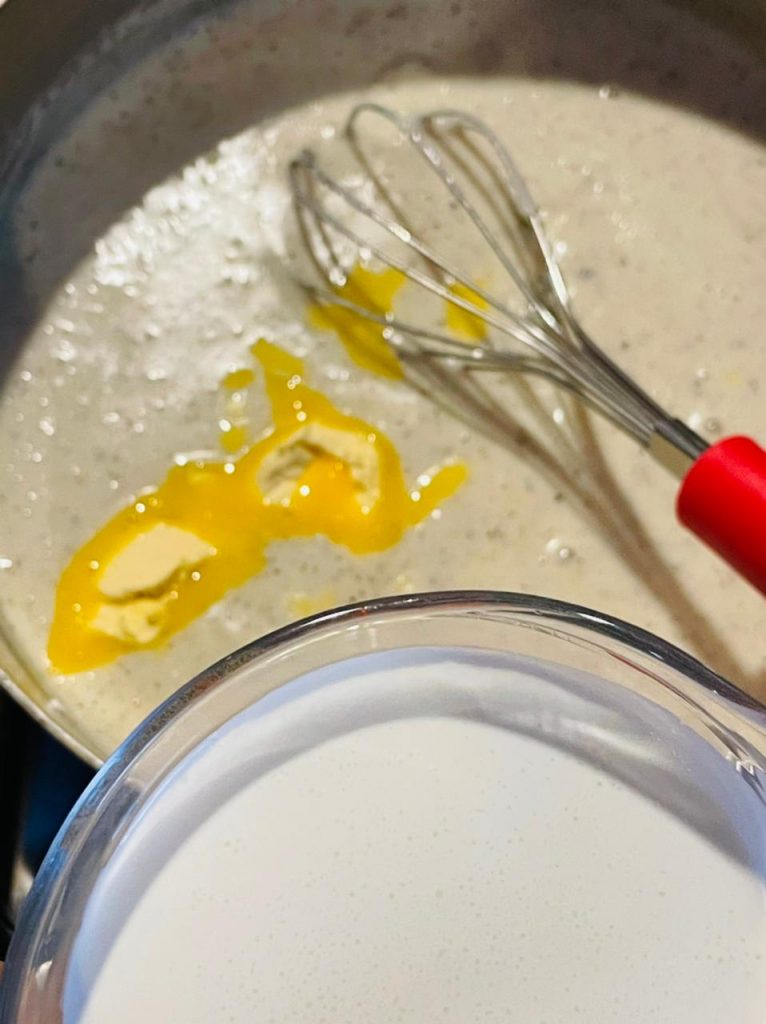 Step Seven : Whisk in the yolks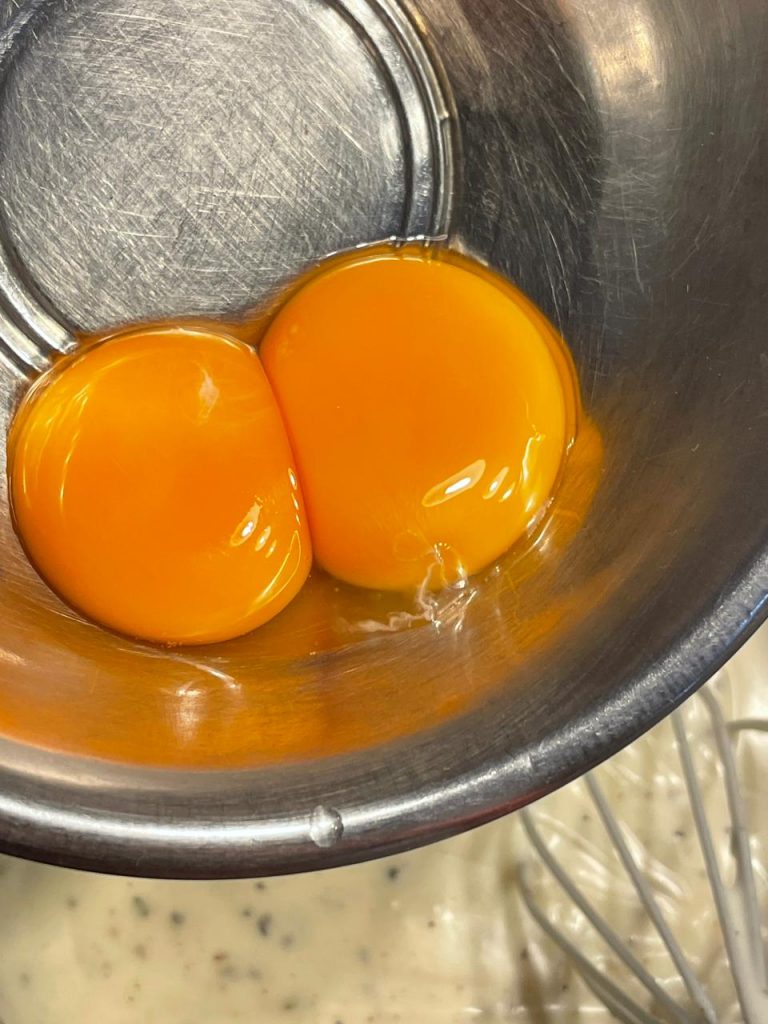 Make sure everything is combined well and there are no lumps.But incase you do end up with lumps,you can use a stick blender and beat the lumps out or pop it into a blender and blend till it's smooth.Some cooking mistakes can be fixed…
Check my Instagram post to see the video on the texture of this silky goodness…
Refer to link attached below :
https://www.instagram.com/p/CPC4SjRByf6/?utm_medium=copy_link
Would love to hear your thoughts on this creamy goodness
I made a delicious Seafood Pie using béchamel : Link for recipe is attached below along with the link to the IGTV Video on instagram
https://www.instagram.com/tv/CPKlW0thwf-/?utm_medium=copy_link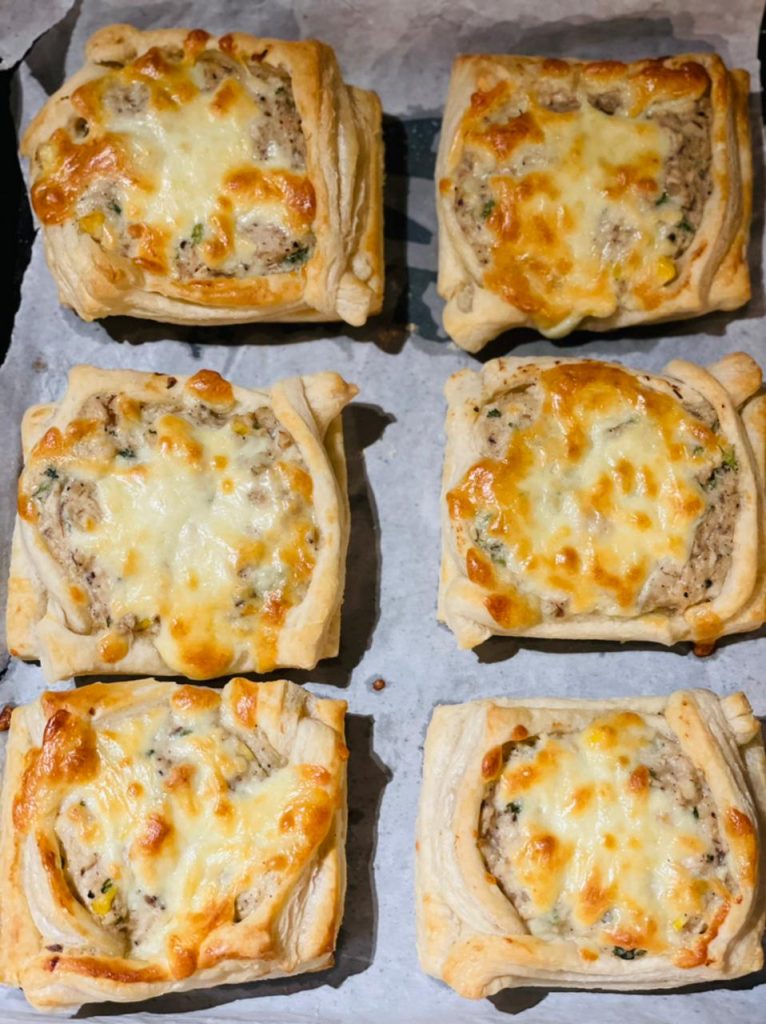 Would love to see your remakes on this silky deliciousness.Be sure to tag me on social media or send me a screenshot if your account is private so I can re share them on my stories
Much Love ?? Nuzrath
#srilankanfoodie #mylankanfoodjournal #foodblog #colombofoodbloggers #colombolife #ramadanwithme #ramadan2021 #ramadankareem #ramadanvibes #ramadanwithlove #foodiesofintsagram#onthetable #instadaily #igers #eatpraylove #positivevibesonly#alhamdulillaforeverything?