Creamy Nai Miris Topping for Seafood Pie
Wonder if it's the most popular trend but Nai Miris has become a commonly used ingredient in most dishes whether it be sauces or even dips like hummus but getting the right combination is key that's why I chose Finch Nai Miris Powder
This way you can spare your fingers from dealing with the real Chilli because it is quite a task ??? you know if you know
It does scream out fire but don't be worried as I have made the perfect balance with Nai Miris and a Combination of my favorite ingredients from Finch
Kewpie Mayonnaise and Kashmir Chilli Powder
This has the colour but not the heat you would imagine so your dish remains nice and pretty while also not being too hot to handle…
This topping was used on my most popular Seafood Pie which is made up of a layer of puff pastry.The filling is a light and creamy,therefore this feisty sauce compliments the rest of the flavors really well and gives the right kick of heat while biting into this deliciousness….
Nai Miris/Bird's Eye Chilli directly translated as Cobra Chilli is originally from the Caribbean Islands but now grown in our very own island SriLanka and it is of no surprise that we Lankans share a special bond with spices
This little fiery thing must not be underestimated for it's size because it's heat is like no other but proven to be able to fight cancer and helps boost metabolism just like any other pepper
Nai Miris has a very distinctive flavour when added to any dish : I understand it's not everyone's thing but we love it !!! Once you try this one am sure you will change your mind…
There are only a few steps to making this spicy goodness
Check out my IGTV Video on instagram and show some love and support
https://www.instagram.com/tv/CPKlW0thwf-/?utm_medium=copy_link
Let's Get Started
You Will Need
Butter or Oil
2 tbsp Garlic chopped
1 tbsp Kashmir Chilli Powder
1 tsp Nai Miris Powder
One Cup Heavy Cream
Lime juice of one lime
Salt to taste
One Cup Kewpie Mayonnaise
Step One : Heat oil in a pan and stirfry garlic until it's beautiful and golden.Keep on medium heat
Step Two : Add Kashmir Chilli Powder and Nai Miris Powder while the oil is still warm.
This step helps elevate the colours in this sauce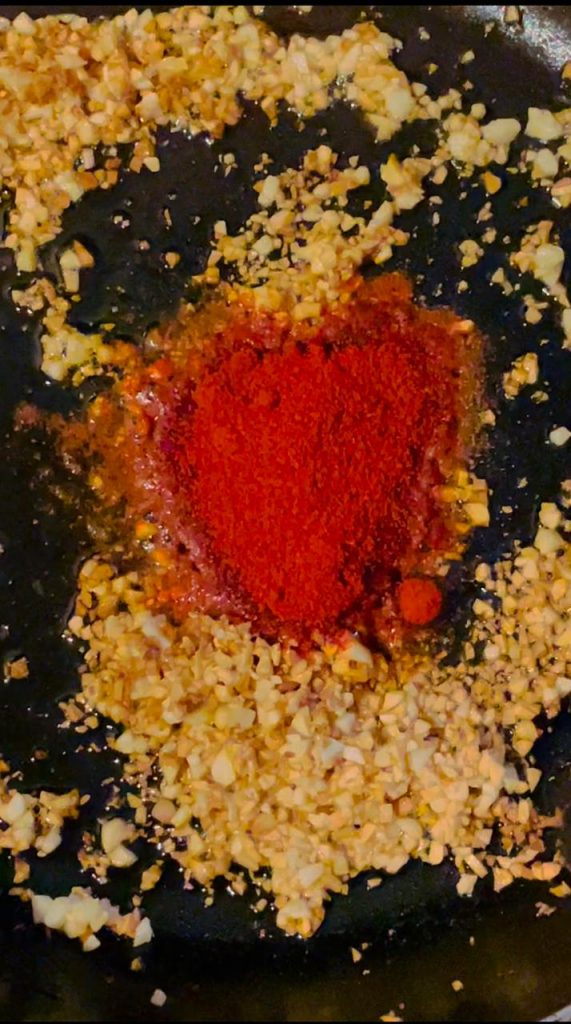 Step Three : Add lime juice
Step Four : Add Heavy Cream and check for salt.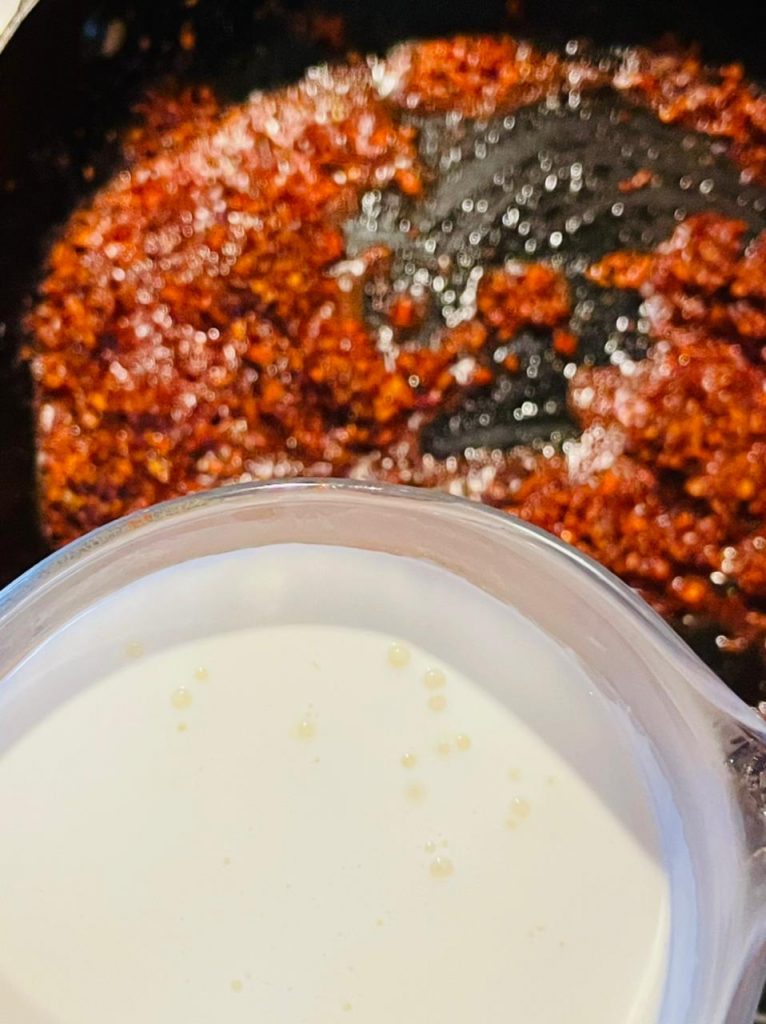 Mix well and let it simmer down to a thick saucey consistency
Step Five : Let this cool completely
Step Six : After cooling mix in the kewpie mayonnaise.Adjust seasonings accordingly
Kewpie Mayonnaise is one of my favourite things and is always stocked up in my pantry.The taste is like no other and once you start using this you cannot go back to anything because kewpie mayo is twice as creamier than the regular mayo and has no weird after taste…
You can get your favorite finch products delivered by placing an order on their website www.finch.lk or via UberEats/PickMe
Many more Premium products that can enrich your life with @finch.foods
https://instagram.com/finch.foods?utm_medium=copy_link
Their Premium range is also available at Keells,Cargills,SPAR,Laugfs,and GLOMARK and selected retail outlets islandwide
This is your most amazing Creamy Nai Miris Sauce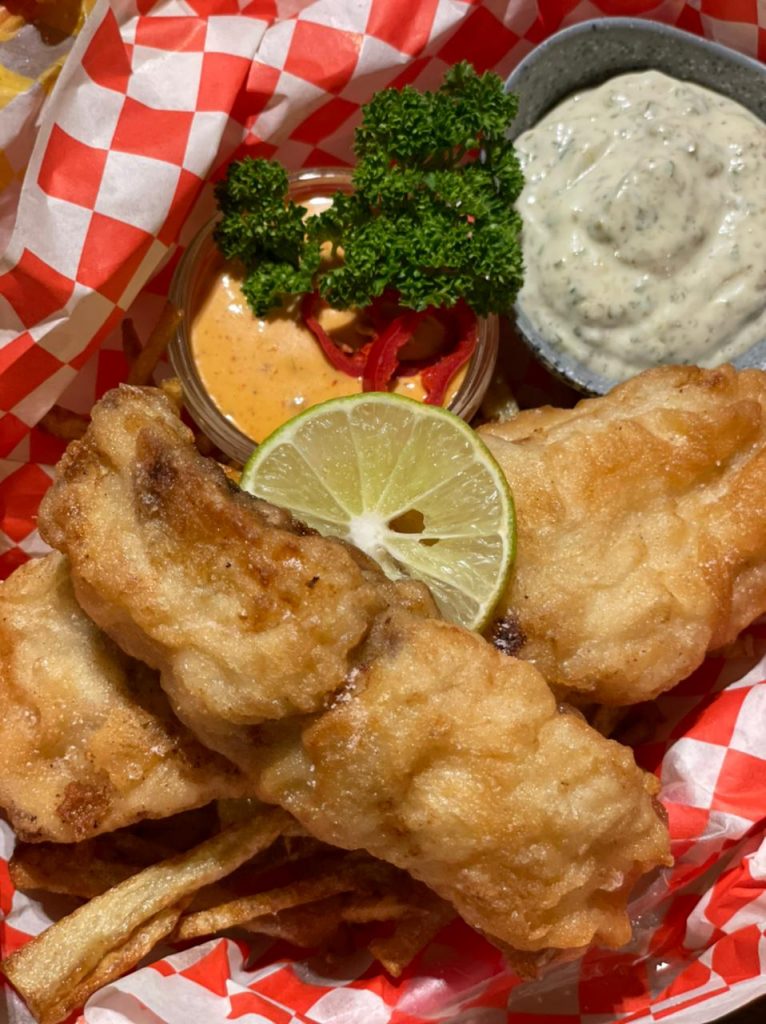 This sauce can definitely be used as a dip but I used it to top my most popular Seafood Pie and it was a show stopper!!!!
RECIPE FOR THE SEAFOOD PIE WILL BE UP NEXT
Refer to link attached below
Would love to see your remakes on this lip smacking sauce.Be sure to tag me on social media or send me a screenshot if your account is private so I can re share it on my stories
Much Love ? Nuzrath