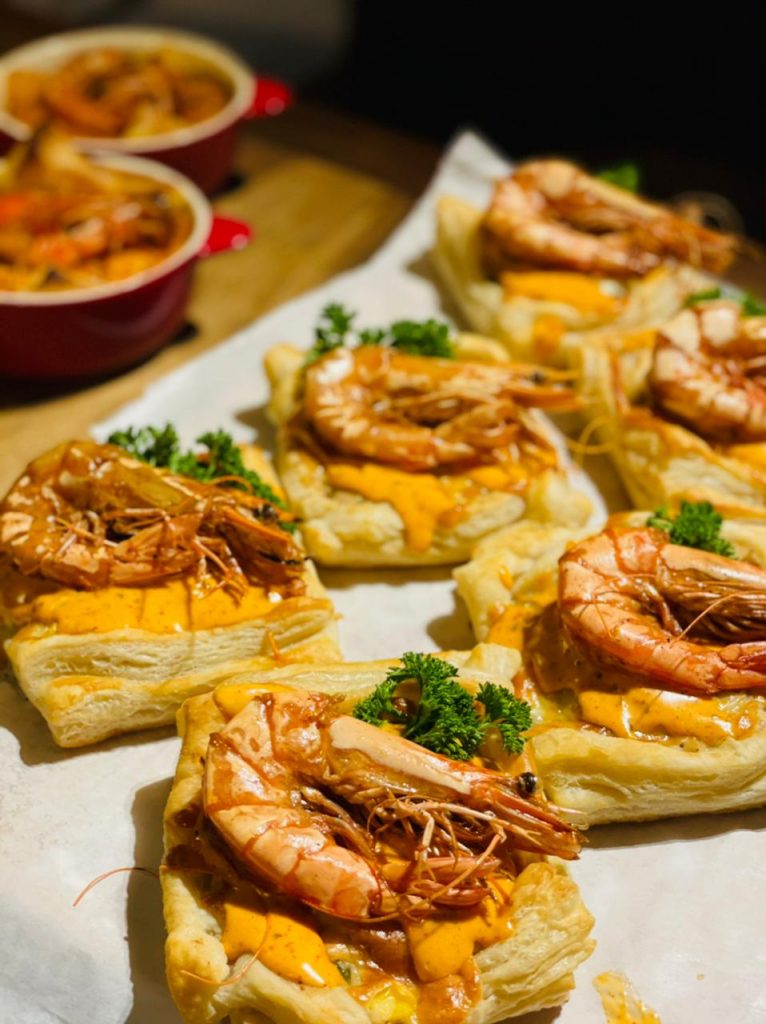 The most popular Seafood Pie
I have recreated the Seafood Pie from Sponge Pastry Shop (you know if you know)
I tried this for the first time when my sweet mom in law bought it for me when we just met…
Ever since it's been a favorite but only on treat days because it is quite a huge pastry which makes it a meal on its own!!!
Unfortunately it's not available to buy off the shelf these days so during Ramadan I thought I'll give it a try and am so glad I did !!!
However, this is not one of the Super Easy recipes like most of my other recipes
It has quite a few steps but I promise you this labor of love will truly be appreciated once tried ??????
Ideally it's puff pastry stuffed with mixed seafood filling which is topped with a creamy sauce : Of course I had to tweak things up accordingly because I just love making my own version
This is my version :
?A layer of rich puff pastry (I used StoreBought because I'm lazy like that)
?Mixed Seafood Filling made with Bechamel
? Creamy Nai Miris Topping that takes it next level
The Creamy Nai Miris Sauce made using Finch Nai Miris Powder is the star of this dish and you will find the link to the recipe attached below :
Using Finch Nai Miris Powder was such a game changer : Soared my sensitive fingers from having to deal with the real Chilli itself ???
Nai Miris/Bird's Eye Chilli directly translated as Cobra Chilli is originally from the Caribbean Islands but now grown in our very own island SriLanka and it is of no surprise that we Lankans share a special bond with spices
This little fiery thing must not be underestimated for it's size because it's heat is like no other but proven to be able to fight cancer and helps boost metabolism just like any other pepper
Nai Miris has a very distinctive flavour when added to any dish : I understand it's not everyone's thing but we love it !!! Once you try this one am sure you will change your mind…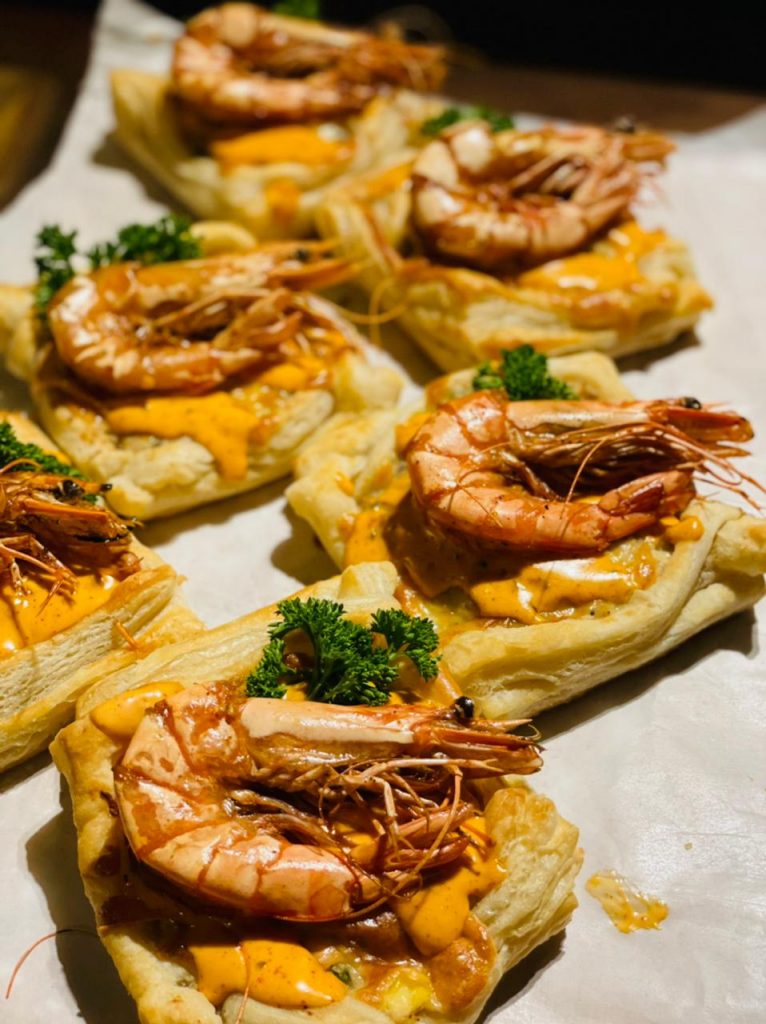 Puff Pastry : I used store-bought one today but if you have a recipe of your own go ahead and make the puff pastry from scratch.
Creamy Seafood Filling made with Bechamel
Creamy Nai Miris Sauce (link for recipe attached above)
1 B Onion chopped finely
2 Green Chillies chopped finely
1 tsp salt, pepper,mustard paste
1 tbsp liquid aminos
1 cup Kernel Corn
Fresh Parsley chopped finely
Lime juice of one lime
1 cup boiled prawns chopped finely
1 cup boiled crab meat flaked
1 cup boiled sail fish or tuna flaked
2 Cups Bechamel/White Sauce (Recipe attached below)
This quantity easily fills up 20 pastry squares (4″ by 4″) if you use at least 2 tbsp per pastry
BECHAMEL OR WHITE SAUCE
Make the sauce before getting the rest of the ingredients ready.Recipe is attached below :
Let's Start on The Filling
Step One : Heat oil in a pan and sauté onions, green chilli with seasonings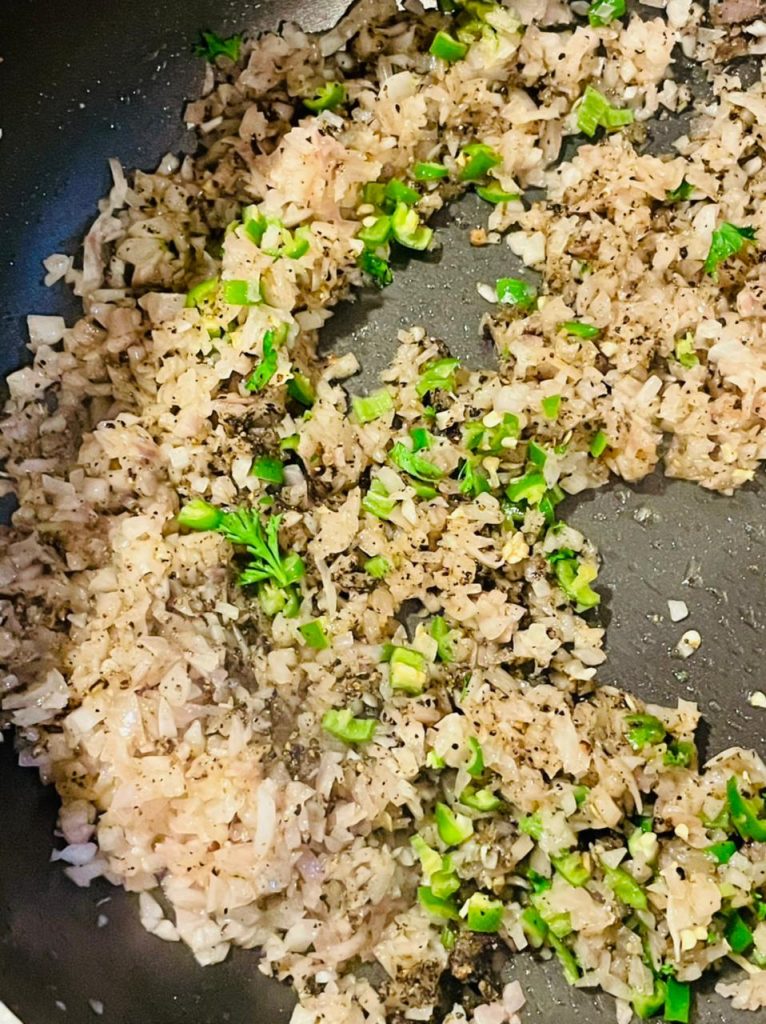 Step Two : Mix in seafood and lime juice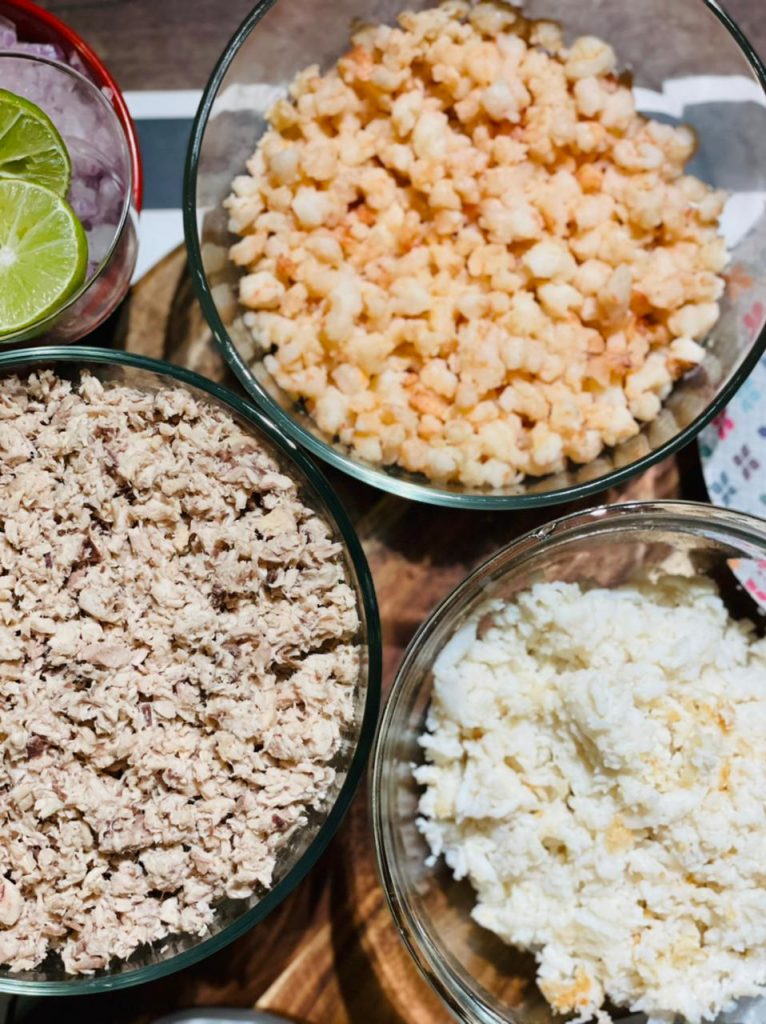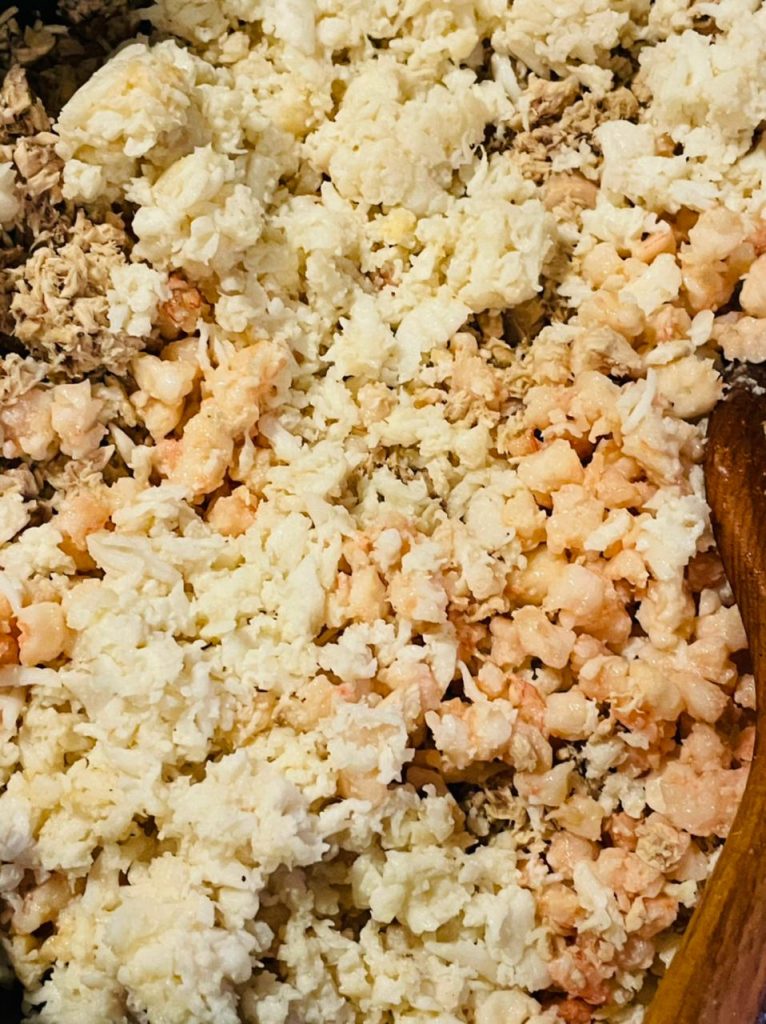 Step Three : Add liquid Aminos(Soy sauce substitute)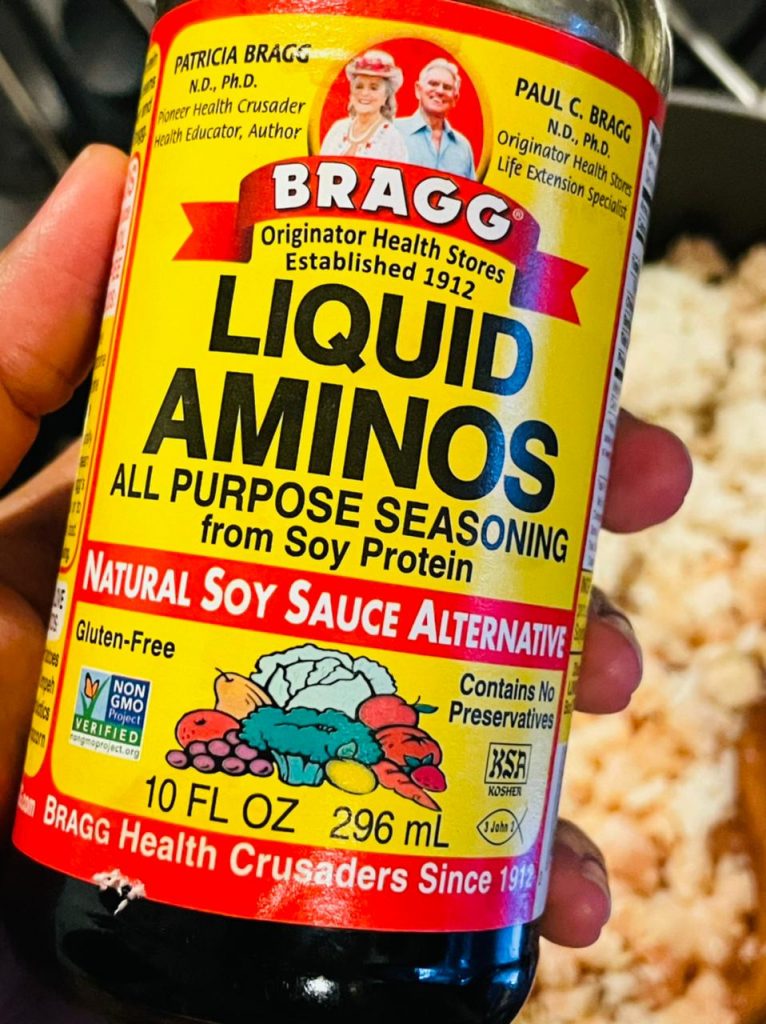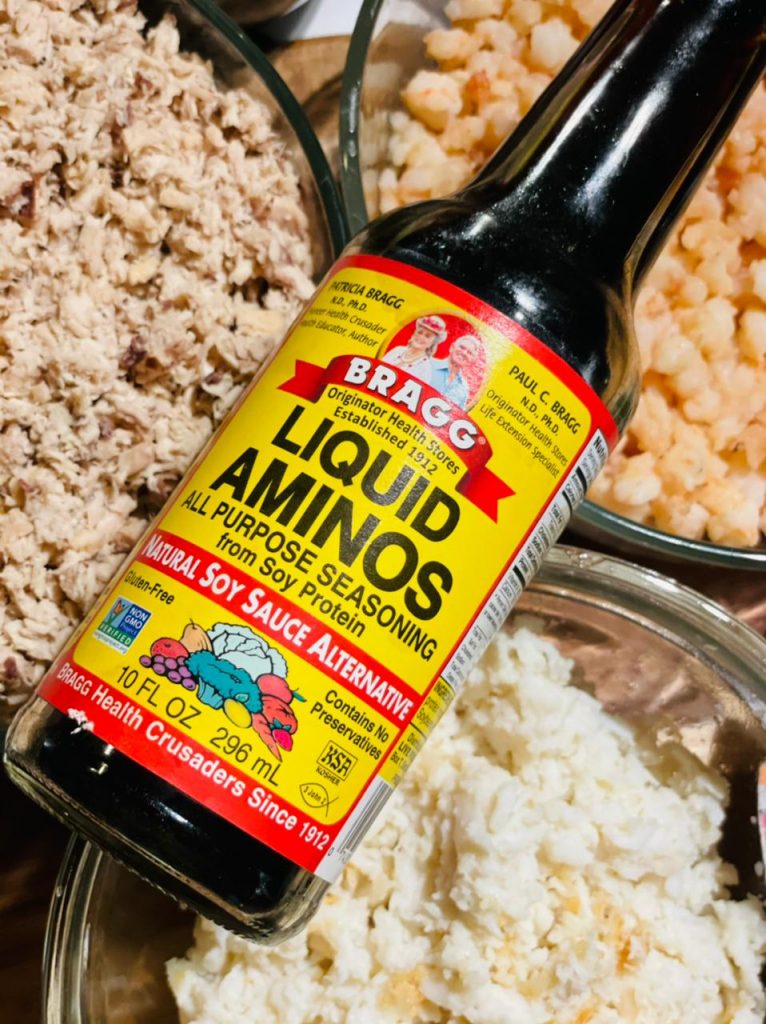 Step Four : Add kernel corn and parsley
Check for salt and add seasonings if needed
Combine well and your creamy seafood filling is ready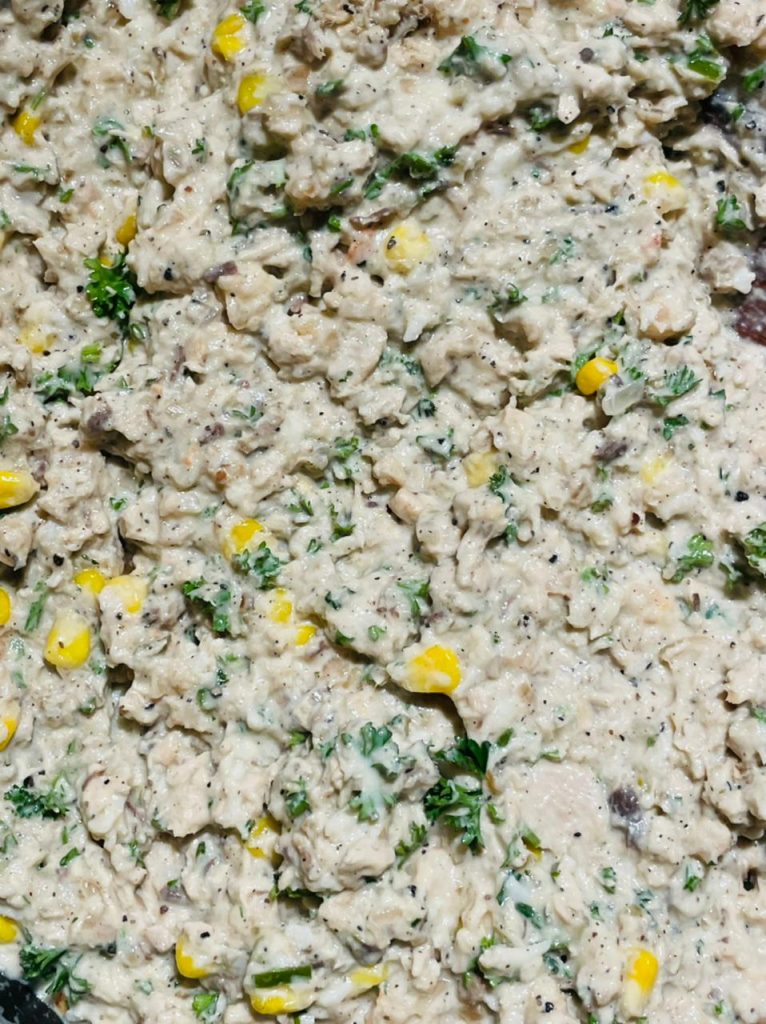 Let's Assemble this Creamy Pie
This Pie can be made two ways :
Baked in a heat proof ramekin
Baked as a Pie on it's own
Watch the video in my Instagram Post to see how I made The Seafood Pie both ways.Refer to link attached below :
Option One : Baked in Ramekin
Step One : Roll out thawed puff pastry on a floured surface and cut out size to fit the base of your greased ramekin.I used rolled out puff pastry squares sized 4″ by 4″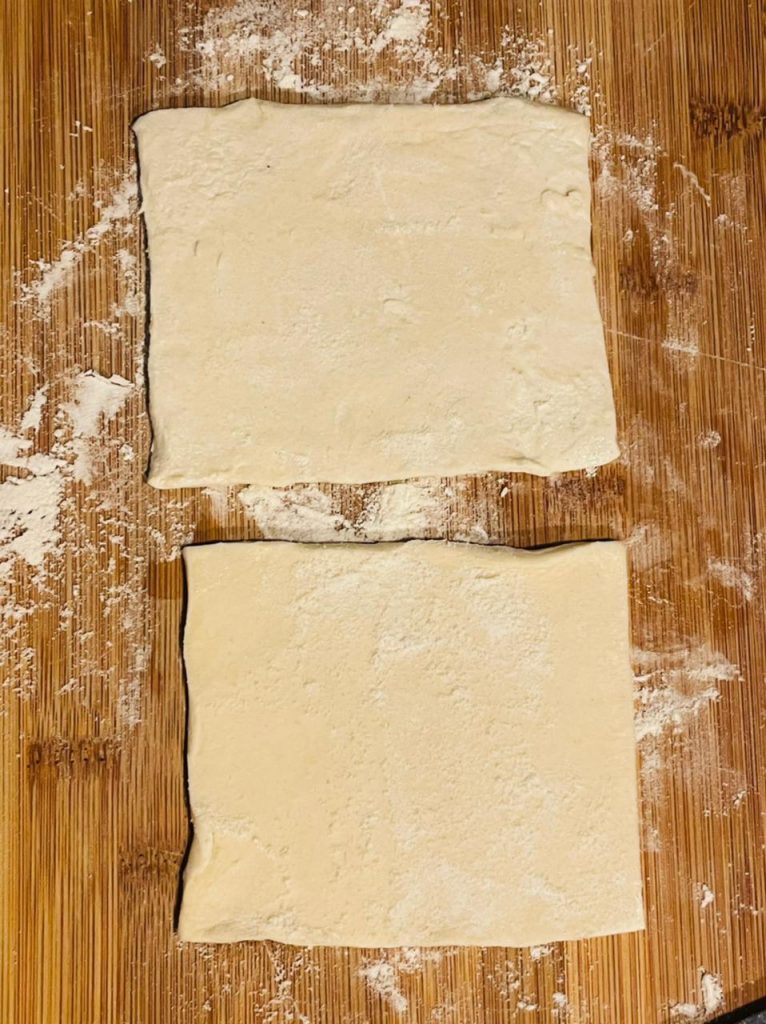 Step Two : Place at the bottom of your greased or lined ramekin
Step Three : Place filling generously.I used at least 2 tbsp of filling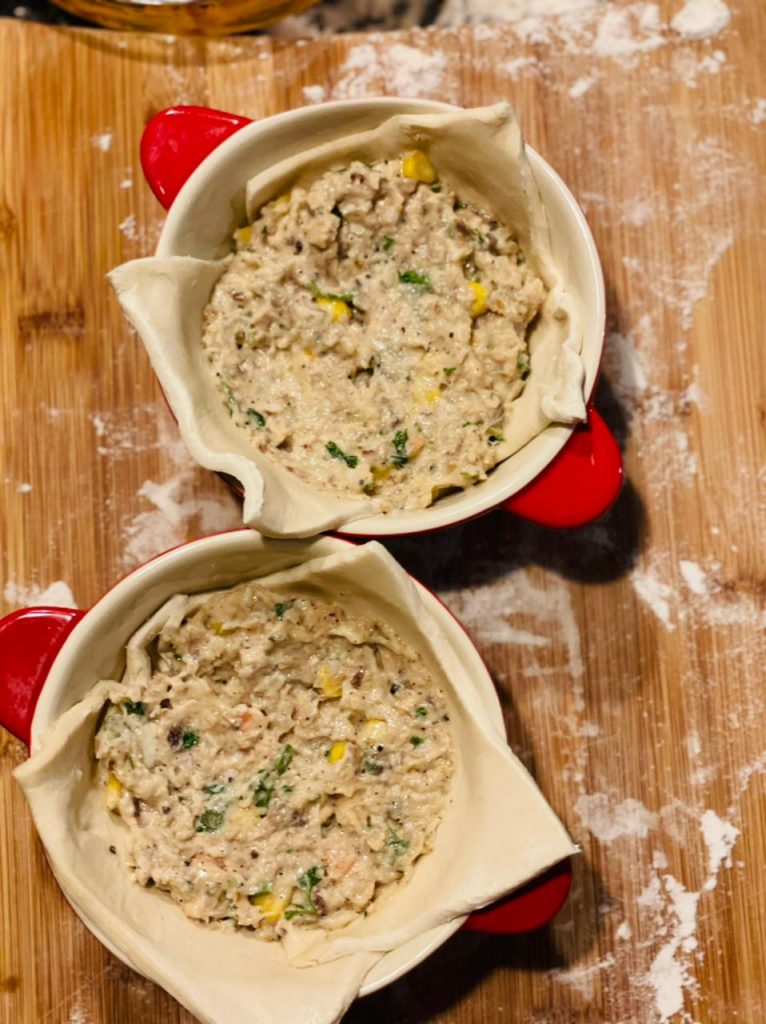 Step Four : Add Cheese,the more the better (1 tbsp per tbsp of filling)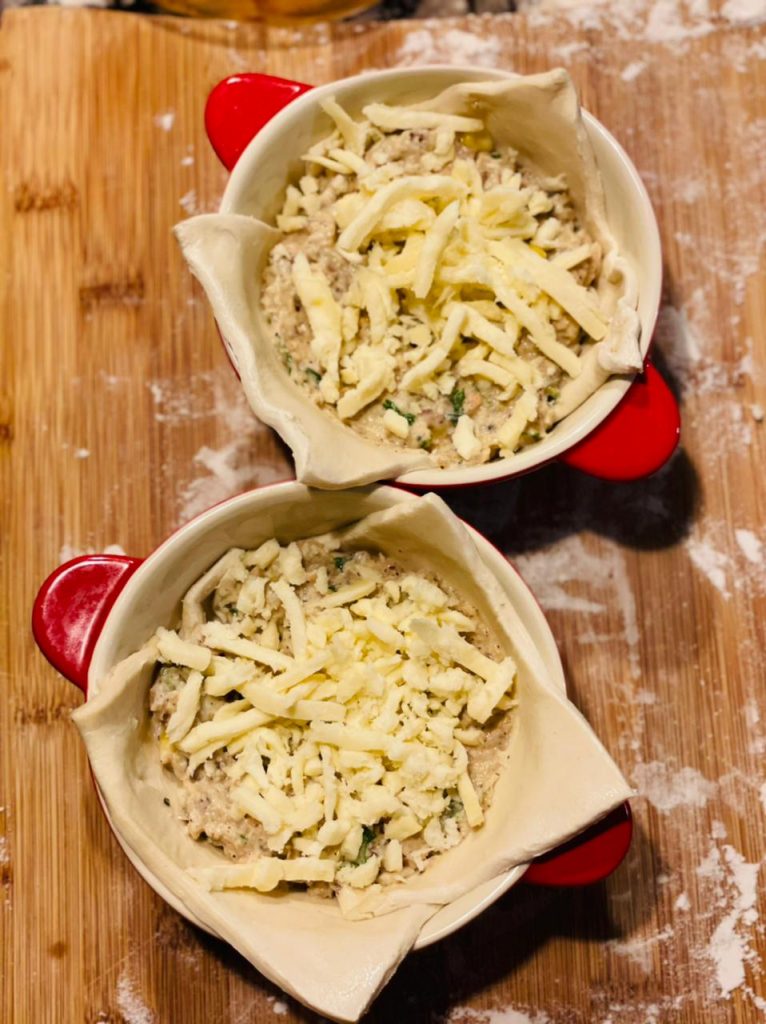 Step Five : Bake in a preheated oven at 180′ for 20 minutes or until the pastry is beautifully golden on top.
Step Six : As soon as it's done, top with a tbsp of Creamy Nai Miris Sauce and serve warm.I placed a large grilled prawn on top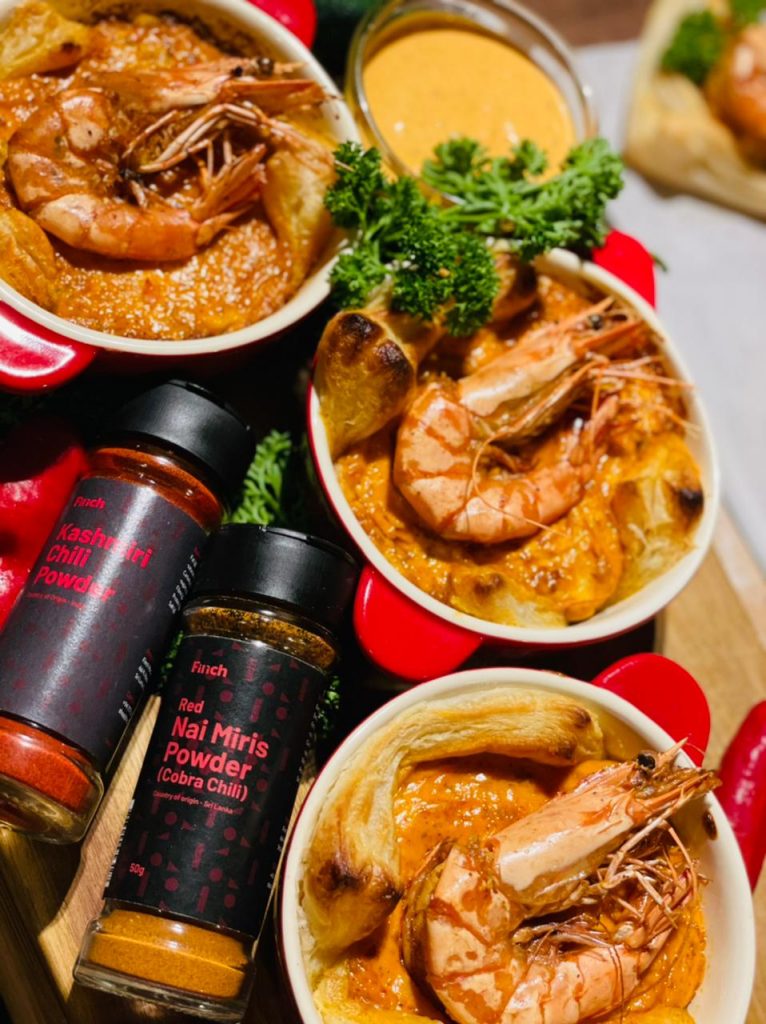 Step One : Roll out thawed puff pastry and cut out squares like so.
I used ready made puff pastry squares 4″ by 4″
You will need two for each pastry
Step Two : Place a cut like on the image shown below
The IGTV video on my Instagram post shows clearly how the cut was made.Link is attached above
Step Three : Egg wash the plain one and place the slit puff pastry square over this and press gently so it won't separate when baking.Egg wash again so it won't be messy after placing the filling.
Step Four : Twist both ends and over lap towards opposite sides
Step Five : Place filling
Step Six : Top with Cheese
Step Seven : Bake in a preheated oven at 180′ for 20 minutes or until its beautifully golden on top
Step Seven : This can be served as it is or topped with Creamy Nai Miris if you want my version of The Seafood Pie
I placed a grilled prawn on top this time and that just took everything to another level but you could also bake it with the whole prawn placed on top of the cheese layer : this would actually make more sense !!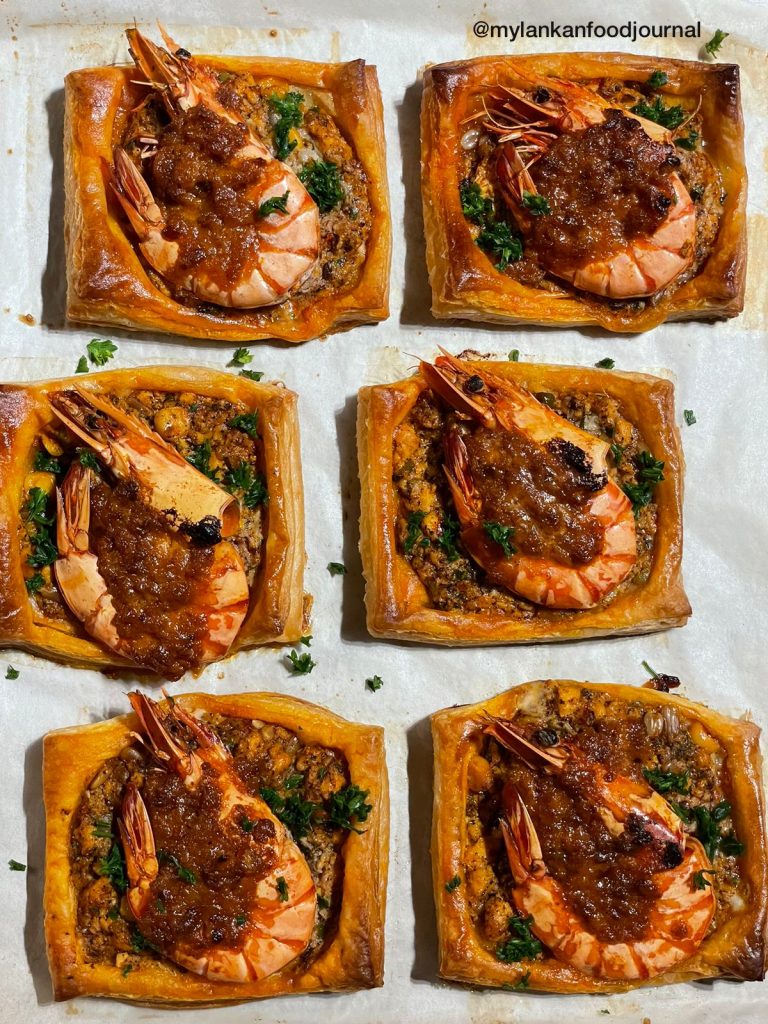 Would love to see your remakes on this deliciousness.Be sure to tag me or send me a screenshot if your account is private so I can re share them on my stories