Musakhan is a traditional Palestinian Dish that consists of baked chicken with Sumac as the main ingredient
This baked Chicken is served over buttered pita or Taboon Bread as they call it with caramelised onions and fried pine nuts.
This dish is also considered as the national dish of Palestine 🇵🇸🇵🇸🇵🇸
It feels so fulfilling to be able to try something from their cuisine and get to know a little bit about their food and culture because that's how we connect Alhamdulilla
Thanks to Finch I was able to try out this recipe with no hassle
@finch.foods provides all dry spices and herbs needed to make this delicious meal
You can get your favorite finch products delivered by placing an order on their website www.finch.lk or via UberEats/
Their Premium range is also available at Keells,Cargills,SPAR,Laugfs,and GLOMARK and selected retail outlets islandwide
My family enjoyed every bit of it and we used leftovers to make Musakhan Chicken wraps for iftar the next day…
Simply amazed how so little spices can bring out so much flavour.As Lankans we are so used to spicing everything up,this marination was such a breeze
Watch through my IGTV video on Instagram and show some love and support
I derived inspiration from my favorite food bloggers Wallah Abu Eid and Dena.Made a few changes accordingly.Link is attached below
https://www.instagram.com/tv/CPYRSPdB3tB/?utm_medium=copy_link
Let's Get Started
You Will Need
Baked Chicken
Caramelised Onions
Buttered Pita
Toppings such as roasted nuts and fresh coriander leaves, lime wedges
Baked Chicken
1kg Chicken Skin on
1 tbsp Finch Sumac
1 tbsp Finch Lebanese Seven Spice
1 tsp Finch Cardamom Powder
1 tsp Black Pepper
1 tsp salt
Garlic Powder and Onion Powder 2 Bay Leaves
Olive Oil
I used chicken with skin on for more flavour but if that's unavailable or you don't like skin on, go ahead and use what you prefer
Marinate a day ahead or at least a few hours
I wanted to get the perfect crisp and colour on the chicken dish so I pan fried them both sides just before placing them in the oven.When I place them raw over onions it has more chances of steaming than crisping up
But the decision is entirely yours : You could choose to go for this extra step or skip and go directly to baking the chicken.However for best results I recommend you to do the frying first.
Make sure the pan is wide mouthed : This helps to fry evenly
Do not over crowd the pan.It will not crisp up the way you expected
Three minutes on each side should be more than enough
This will eventually cook well while in the oven so you don't have to worry about checking whether it's done on the inside
Reserve the oil left with chicken drippings to use for cooking the pita.This elevates all flavours beyond another level I promise
Set this Fried Chicken aside and let's prep the onions
Caramelised Onions
I used equal amounts of onions to the weight of the chicken used so I used 1kg B Onions sliced
Slicing so much of onions and all those tears were definitely worth it at the end.These sliced onions with the simple seasonings such as Salt,Sumac and Olive Oil tastes amazing even eaten on it's own…Try it and let me know
Add Salt and generous amounts of Sumac (1 tbsp) and mix well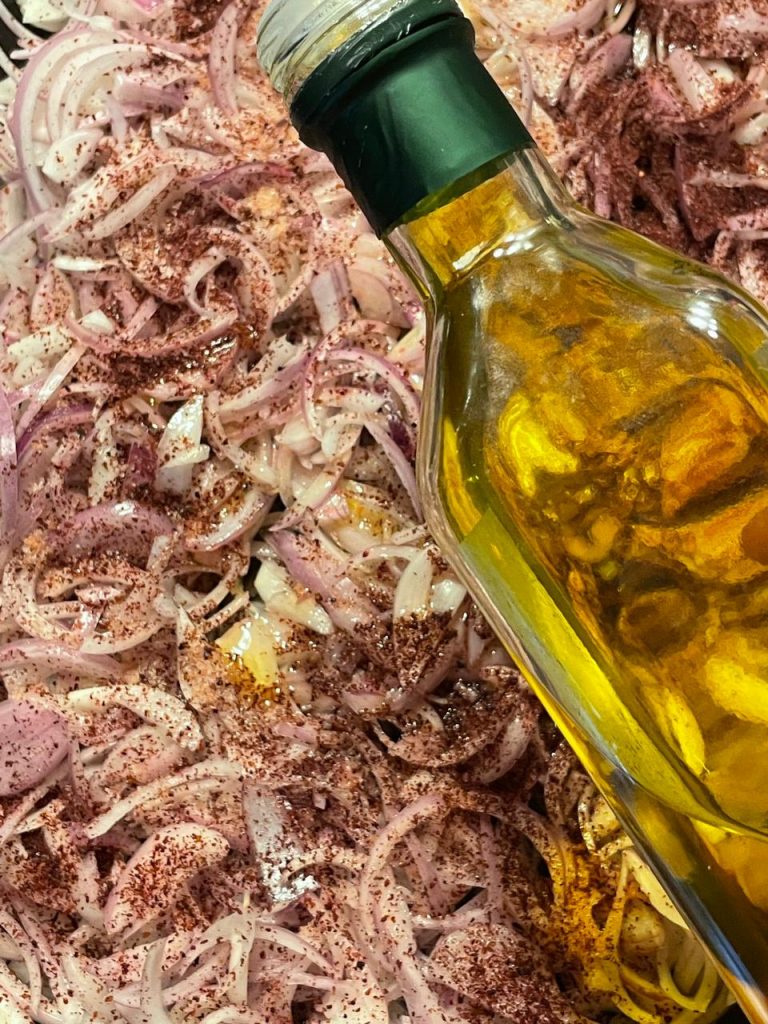 Use best quality Olive Oil for better results
You could do this two ways :
Stove Top
Oven
Whichever way you choose make sure the beginning is high heat and occasional stirring.Then gradually reduce heat and slow cook while still stirring in between to make sure there's no burning
Time to bake the Chicken
Place Fried Chicken over the caramelised onions and bake in a preheated oven at 180′ for 30 minutes or until you see that its fully done.
Let's Prep for the other two components needed to complete this dish
Buttered Pita and Roasted Nuts
I chose store bought pita but you could definitely make your own if you have a proper recipe
Use the flavoured oil for cooking the pita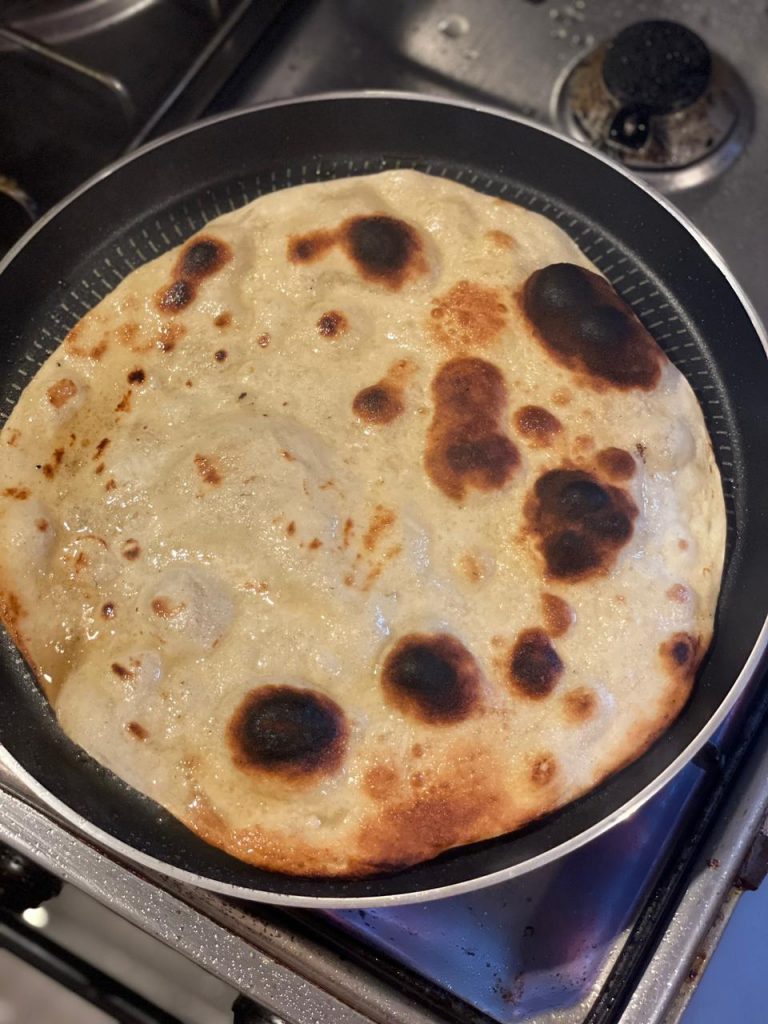 Cook both sides on high heat.
Use same flavoured oil for roasting the nuts.I used pine nuts but you could use anything you prefer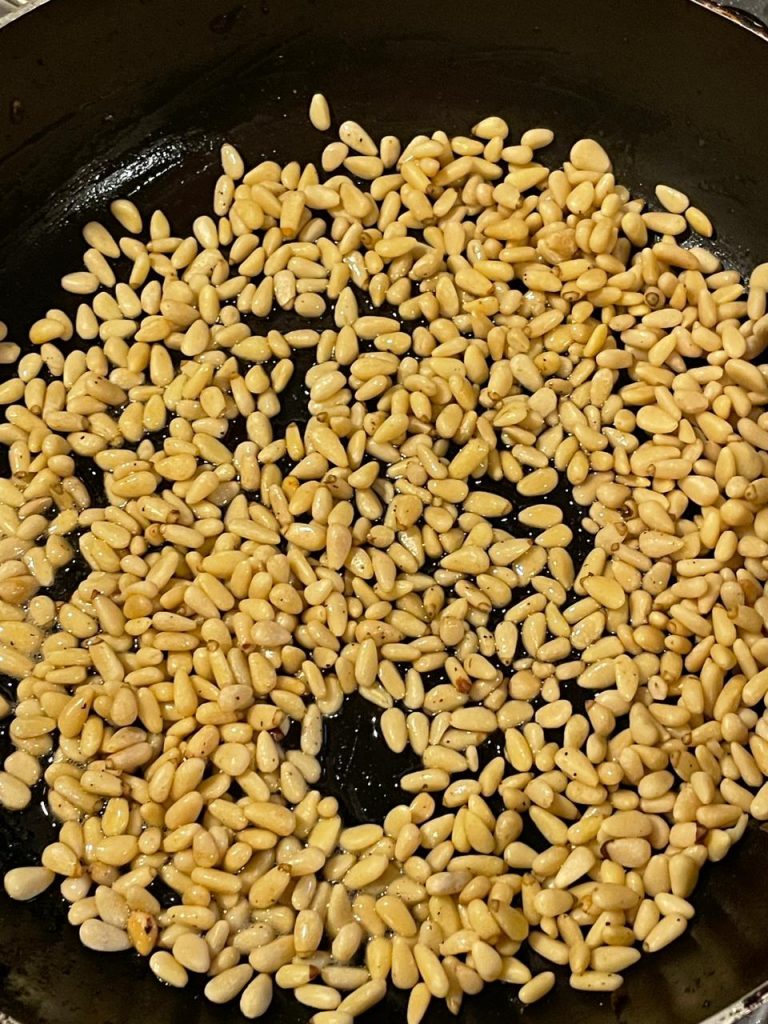 Time For Assembly
Let's start plating this up now that we have everything ready
Step One : Place the buttered pita on the serving dish.You could do it individually or collectively in one large serving dish.
Step Two : Spread caramelised onions and nuts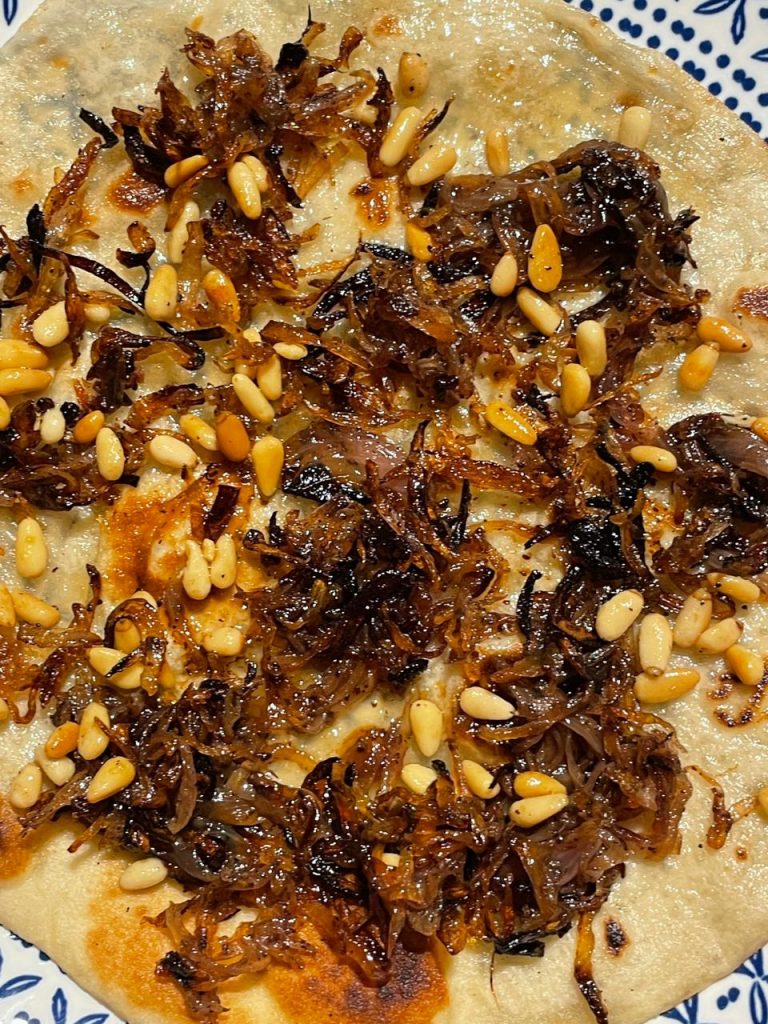 Step Three : Place baked chicken
Your dish is ready to be enjoyed once you sprinkle more sumac on top before serving
You could top with more components for an elevated presentation and some contrast by using coriander leaves and lime wedges
I made a quick yogurt dip and fresh salad to compliment this delightful dish
Such a winner in my home and am so glad I gave this a try
Would love to see your remakes on this deliciousness.Be sure to tag me on social media and send me a screenshot if your account is private so I can re share them on my stories
❤️Stay Safe❤️Stay Home♥️Stay Sane♥️Be Responsible
Much love ❤️ Nuzrath
srilankanfoodie #mylankanfoodjournal #foodblog #colombofoodbloggers #colombolife #finch #finchsrilanka #finchspices #finchherbsandspices #finchfoods #finchhealthyliving #finchwithme #foodiesofintsagram#onthetable #instadaily #igers #eatpraylove #positivevibesonly