Gluten Free Pizza Crust with less than Five Ingredients 🍕🍕🍕
All things Finch
That's right !!!
Buckwheat Flour
Psyllium Husk
Pink Himalayan Salt
If you count water it's five ingredients and I still think that's absolutely amazing because most of my life after my 20s I've been trying to master the making of a perfect "Gluten Free Pizza Crust"🍕🍕🍕
I mean who doesn't love Pizza on a Friday Night ??? We let the kids choose their own toppings for Pizza Nights and I find it so hard to eat more than a slice with them when we have Pizza 🍕🍕🍕
This Dough needs no kneading neither does it need any rising because there's no yeast.The binder for this gluten free dough is the Psyllium Husk and Pink Himalayan Salt plays a major part in stopping the dough from becoming too bland.
You could combine some kind of fat into the dough but I just oiled my palms with Virgin Coconut Oil to spread the dough into the Pizza Pan.🍕🍕🍕
The toppings for this Pizza Base is your choice but today I have chosen to top with the most phenomenal combination : Ceylon Black Garlic Paste and Mushrooms with Cheese 🍕🍕🍕
The perfect balance of umami ness and a slight tinge of sweetness incorporated with the mushrooms.Then topped with shredded mozzarella and fresh basil leaves 🍃🍃🍃
I never imagined this recipe would work like magic.I'm so so glad I gave this a try and I think you should too.
Buckwheat Flour is ground from whole grain buckwheat which is triangular in shape.This nutritious flour is gluten and grain free : highly rich in protein, fiber and calcium.This does not have a weird aftertaste so it's an ideal substitute for regular flour in most recipes.
Check out my Instagram page for more cooking inspiration.Refer to link attached below :
All Premium Finch products that can enrich your life with @finch.foods @finch.trading
https://instagram.com/finch.foods?utm_medium=copy_link
https://instagram.com/finch.trading?utm_medium=copy_link
You can get your favorite products delivered by placing an order on the Finch website www.finch.lk or via UberEats/PickMe
Their Premium range is also available at Keells,Cargills,SPAR,Laugfs,and GLOMARK and selected retail outlets islandwide
Let's Get Started
You Will Need
Ingredients
2 Cups Buckwheat Flour
1/2 Cup Psyllium Husk
1 tsp Pink Himalayan Salt
Approximately 1/2 Cup Water
Virgin Coconut Oil if needed
Step One : Mix the dry ingredients together in a bowl.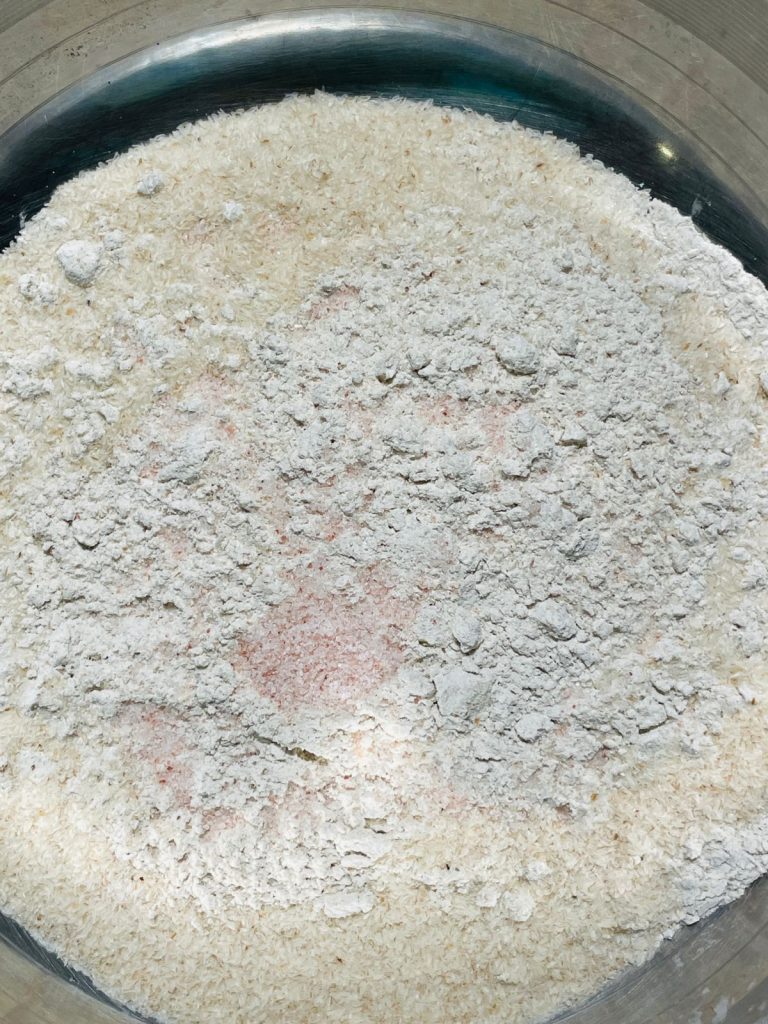 Step Two : Add water gradually and make into a manageable dough.
Step Three : This might be sticky at first, add more buckwheat flour if needed and make into a nice and smooth dough ball.
Step Four : Spread neatly onto a lined Pizza Pan(10") using Coconut Oil if needed.1 cm thickness.
Step Five : Bake in a preheated oven at 150' for 5-10 minutes only.Because you're gonna bake again with the toppings
Set this aside till you prep for the toppings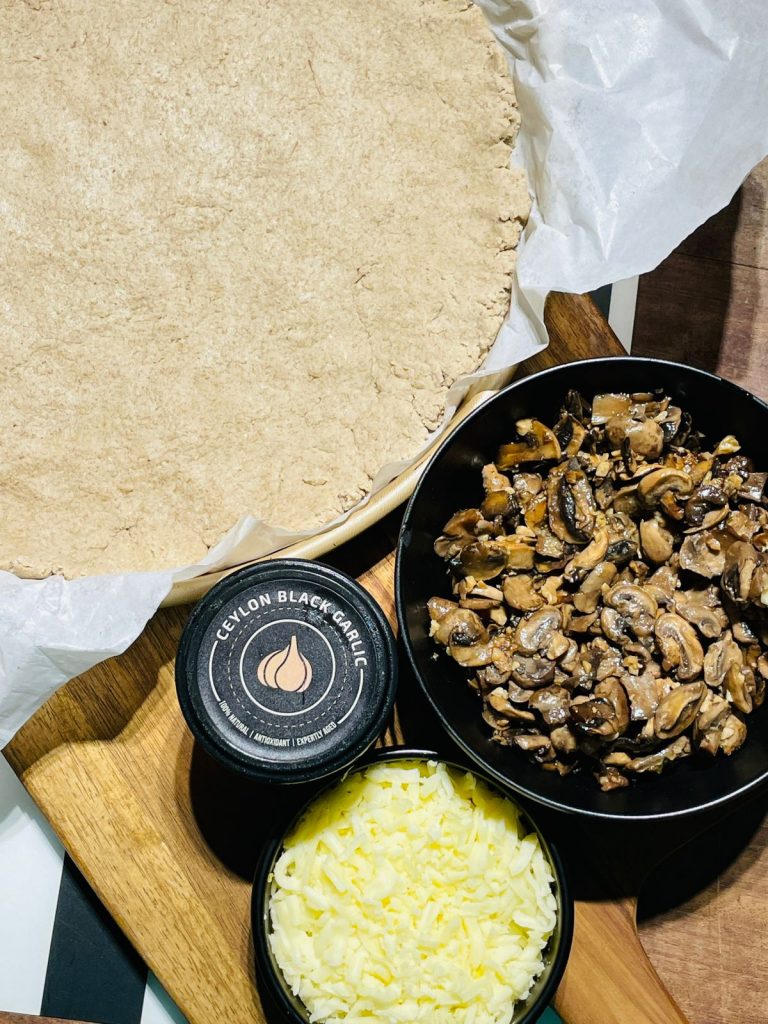 Toppings For Pizza
You could do any kind of topping but today I have chosen My favorite things : Ceylon Black Garlic with Mushrooms and Cheese.
One tbsp Black Garlic Paste
One Cup Mushrooms
One Cup Shredded Mozzarella
Handful of Fresh Basil Leaves
Sprinkle of Chilli Flakes(optional)
Let's Assemble this
Layer One : The Black Garlic Paste
Layer Two : Slight sprinkle of shredded mozzarella
Layer Three : Sautéed Mushrooms
Layer Four : More Cheese
Bake in a preheated oven at 180' for another 5-10 minutes or just until the cheese has melted and it looks and smells absolutely amazing….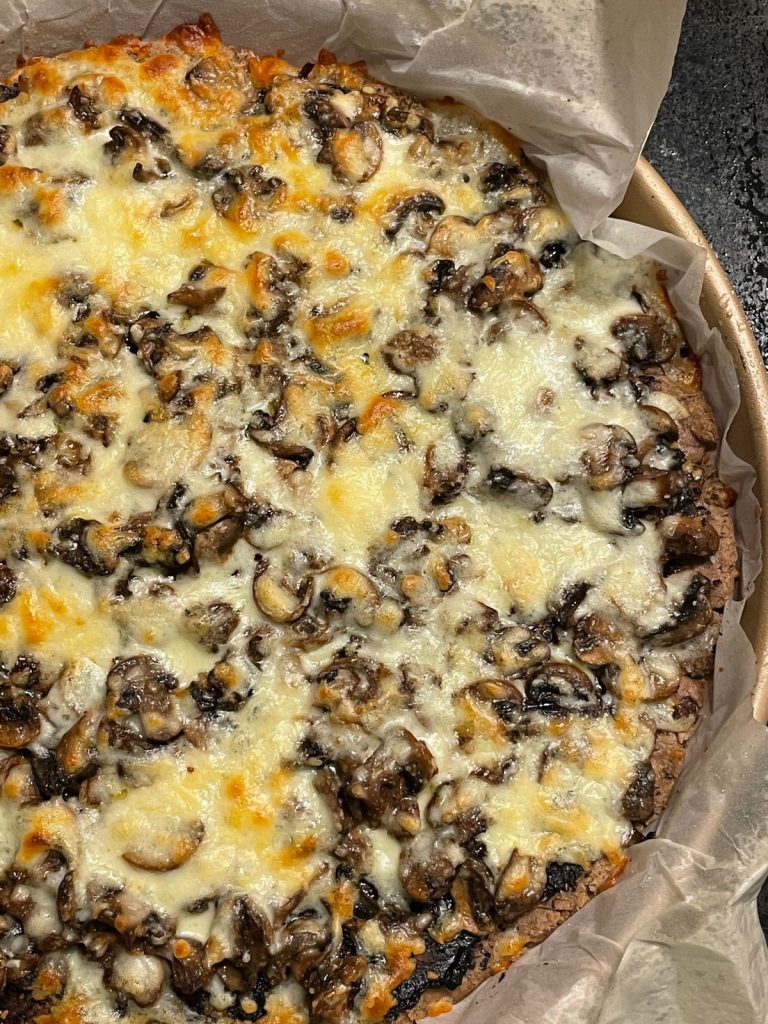 Slice them up and enjoy while warm.We paired this with some delicious Sweet Corn Soup.Comfort food at its best !!!
This weeks weather has really put us in a mood for all things warm and comforting like soup which really calms our anxious minds…
Would love to see your remakes on this deliciousness.Be sure to tag me on social media or send me a screenshot if your account is private so I can reshare them on my stories
Much Love ❤️ Nuzrath
#finchlk #kewpiesrilanka #finchlifestyle #enhanceyourlifestyle #exoticspices #finchspices #finch #finchfoods #finchsrilanka #finchtrading#srilankanfoodie #mylankanfoodjournal #colombofoodbloggers #instapic #instadaily #foodphotgraphy #eatpraylove #begrateful