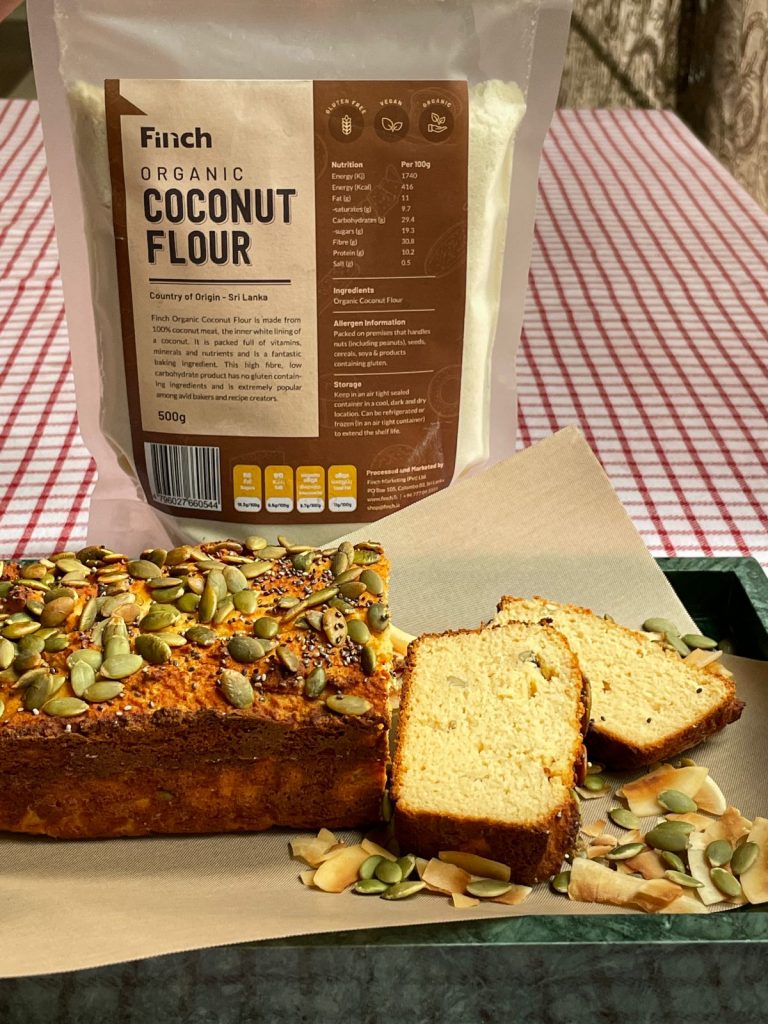 Having a slice of bread doesn't necessarily have to be full of carbs,there are healthier low carb options like this Coconut Bread I made using @finch products which is also guilt free…Isn't that amazing??
You can still enjoy your favorite sandwich and not feel bad about it
Fillings and Toppings are endless when it comes to snacking with this gluten free bread but these are my two favorites :
Let's go with the guilt free sweet tooth first
🥪I love to toast a slice of coconut bread till crisp and slather a generous amount of all natural almond butter with a sprinkle of almond flakes or granola and a drizzle of ape honey…now isn't that a perfect treat
🥪For a more savory topping I can never get enough of the black garlic paste with some cream cheese : perfect balance of umami-ness !!!
I'm not on keto so if you want to make this a keto version you might have to substitute a few ingredients to alter it accordingly
Have you ever baked using coconut flour before ?? If so I would love to hear about it in the comments below…I have made pancakes and even cake and cookies,
Check out my Instagram page for more cooking inspiration.Link is attached below :
Check out all Premium Finch products that can enrich your life with @finch.foods @finch.trading
https://instagram.com/finch.foods?utm_medium=copy_link
https://instagram.com/finch.trading?utm_medium=copy_link
You can get your favorite products delivered by placing an order on the Finch website www.finch.lk or via UberEats/PickMe
Their Premium range is also available at Keells,Cargills,SPAR,Laugfs,and GLOMARK and selected retail outlets islandwide
Let's Get Started
You Will Need
Ingredients
One Cup Coconut Flour
1/3 Cup Almond Flour(optional)
1/4 Cup Arrowroot Powder/Cornstarch or Tapioca Starch
2 tsp Baking Powder
1 tsp Salt
1/2 Cup Coconut Oil
1/4 Cup Coconut Milk
2 tbsp Bees Honey
4 Eggs Seperated
For Topping : Pumpkin Seeds,Chia Seeds
There are two ways you could make this batter
Blend everything in a high speed blender and your doughy batter is ready
Seperate the eggs and make the doughy batter.
However,I have tried both ways and I find that the second method proves the better results on the texture of the Low Carb Coconut Bread.Unless I'm in a hurry I would just opt for the first method..The call is yours and you can do what suits you and your time.
Step One : Seperate Eggs
Step Two : Mix dry ingredients in a bowl
Step Three : Mix the yolks with the rest of the wet ingredients
Step Four : Mix the wet and dry ingredients together and set aside while you beat the whites.
Step Five : Beat the whites till stiff peaks
Step Six : Now carefully fold the mixtures together until we'll combined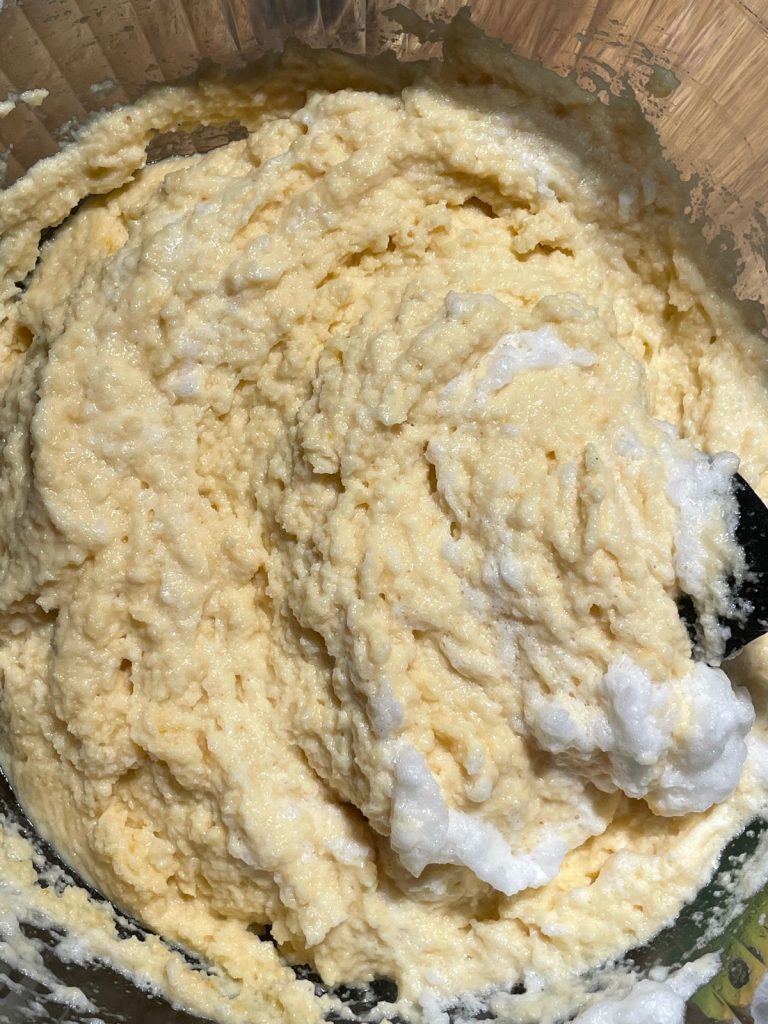 Step Seven : At this point you can add any extra filling you like.I added pumpkin seeds and chia seeds for some texture.
Step Eight : Transfer to an 8 by 3 loaf tin
I made double quantity so there's two in the image
Step Nine : Sprinkle more pumpkin seeds and chia seeds on top
Step Ten : Bake in a preheated oven at 180' for 20-30 minutes or until a toothpick comes out clean.
Let it cool completely before you slice into this fresh bread and enjoy!
This will survive outside for a day or two but best stored in the chiller or freezer.Make sure it is well wrapped before storing.
I know we all love to enjoy a slice of freshly baked bread and this does not stop you from having the best of both worlds.This bread will not be nice and fluffy like regular bread though,it will be dense but I promise you will not be disappointed….Try it and thank me later !!!
Would love to see your remakes on this deliciousness.Be sure to tag me on social media or send me a screenshot if your account is private so I can reshare them on my stories
Much Love ❤️ Nuzrath
#finchlk #kewpiesrilanka #finchlifestyle #enhanceyourlifestyle #exoticspices #finchspices #finch #finchfoods #finchsrilanka #finchtrading#srilankanfoodie #mylankanfoodjournal #colombofoodbloggers #instapic #instadaily #foodphotgraphy #eatpraylove #begrateful