Pistachio Cookies using finch
While breaking our fast we always have atleast one sweet laid on the table specially for the kids and these cookies are the perfect choice for today's Ashura fast !!!
These cookies are so easy to make and requires minimal ingredients because the pistachio makes it so special and the semolina gives a nice texture unlike the regular cookies you would have tried…
I have made it several times and each time I tried with a variation : Used colour and no colour so that choice is yours
Check out my Instagram Post for more cooking inspiration.
Link is attached below :
https://www.instagram.com/p/CSv-NDYo-9U/?utm_medium=copy_link
All Premium Finch products that can enrich your life with @finch.foods @finch.trading
https://instagram.com/finch.foods?utm_medium=copy_link
https://instagram.com/finch.trading?utm_medium=copy_link
You can get your favorite products delivered by placing an order on the Finch website www.finch.lk or via UberEats/PickMe
Their Premium range is also available at Keells,Cargills,SPAR,Laugfs,and GLOMARK and selected retail outlets islandwide
Let's Get Started
You Will Need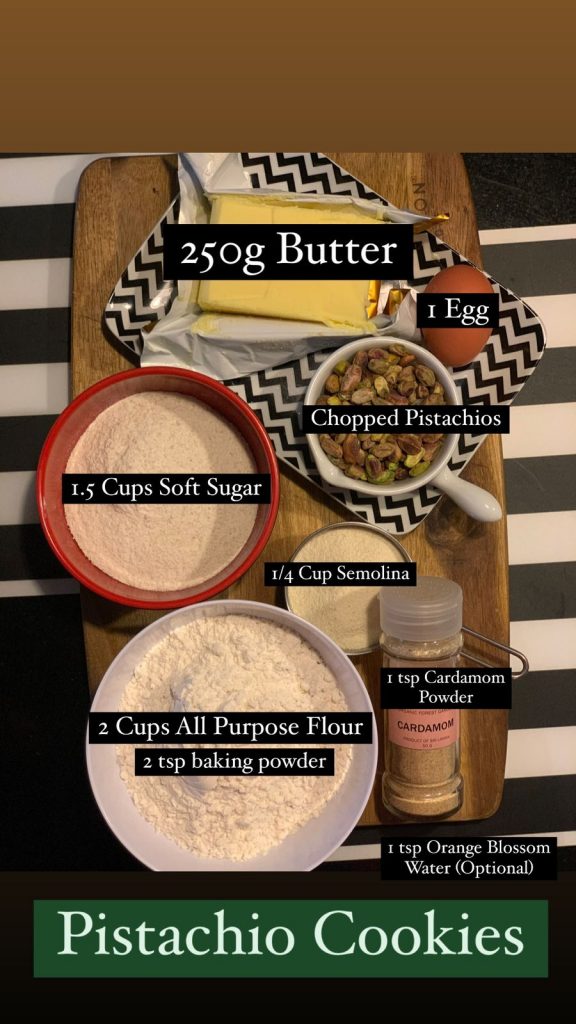 Ingredients
250g Butter
1/5 Cups Soft Sugar
1/4 Cup Semolina
1 Egg
Chopped Pistachios
2 Cups All Purpose Flour
2 tsp Baking Powder
1 tsp Cardamom Powder
1 tsp Orange Blossom Water(Optional)
Step One : Beat butter and sugar till nice and fluffy
Scrape down the edges in-between to make sure they're well combined.
Step Two : Add eggs
Step Three : Add cardamom and semolina
Step Four : Fold the flour in gradually
Add a few spoonfuls if needed
Step Five : Add Orange Blossom Water
Step Six : Add Pistachios
Step Seven : Now the mixture looks more like a manageable cookie dough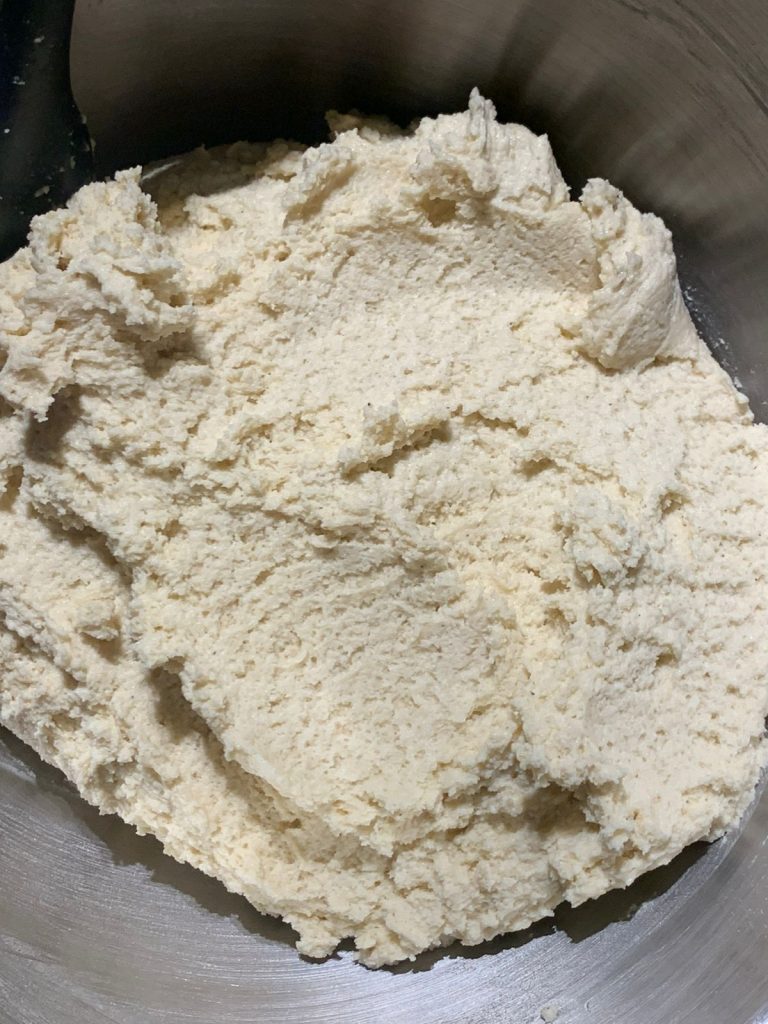 Step Eight : Let this chill for at least an hour before baking
Step Nine : Make medium sized balls inbetween your palms and flatten it.
Step Ten : Press the cookie dough ball into more crushed nuts
Place these cookie dough balls on a lined baking tray
Bake in a preheated oven at 180' for 15-20 minutes only.If the bottom is slightly browned, it is time to remove from oven.
Each oven differs with timings and the heat, so please study your oven before you bake these babies.Do not over bake them
Leave them in thr baking tray for another 10 minutes atleast before transferring to a cooling rack.It can still be soft as soon as it's out of the oven.It may take a few minutes for the cookie to become firm and touchable.
Enjoy with a nice cup of black mint tea !!!
Would love to see your remakes on this deliciousness.Be sure to tag me on social media or send me a screenshot if your account is private so I can reshare them on my stories
Much Love ❤️ Nuzrath
#finchlk #kewpiesrilanka #finchlifestyle #enhanceyourlifestyle #exoticspices #finchspices #finch #finchfoods #finchsrilanka #finchtrading#srilankanfoodie #mylankanfoodjournal #colombofoodbloggers #instapic #instadaily #foodphotgraphy #eatpraylove #begrateful