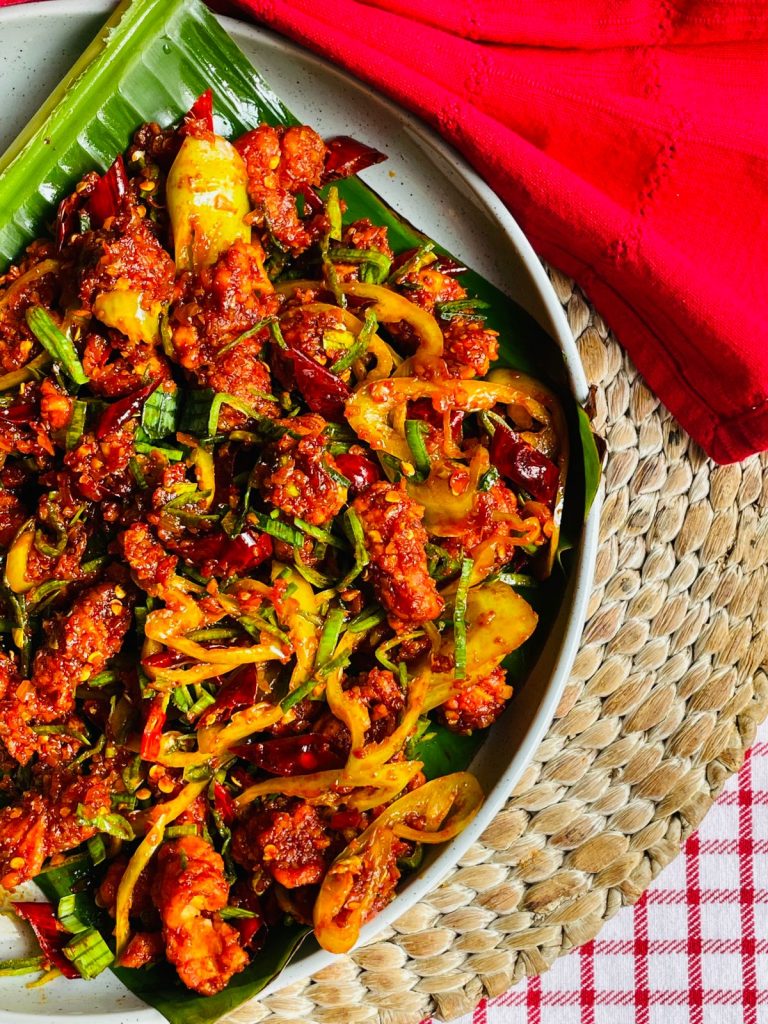 HBC is one of my most favorite choice of appetizers from the Chinese Fusion Cuisine regardless of time and place
I mean what's not to love about this… Fresh Cuttle fish lightly coated and fried to perfection,crispy on the outside and juicy on the inside.Then tossed in an aromatic sauce made with real butter and spicy marinade that screams out a bunch of real flavours…
This paired with some EGB and you got yourself a party!!
This recipe provides you the Standard Hot Butter Sauce.
You could pair with any kind of seafood or even vegetable as a result making this finger licking goodness
I have made Hot Butter in 3 variations :
Hot Butter Cuttlefish
Hot Butter Prawns
Hot Butter Cauliflower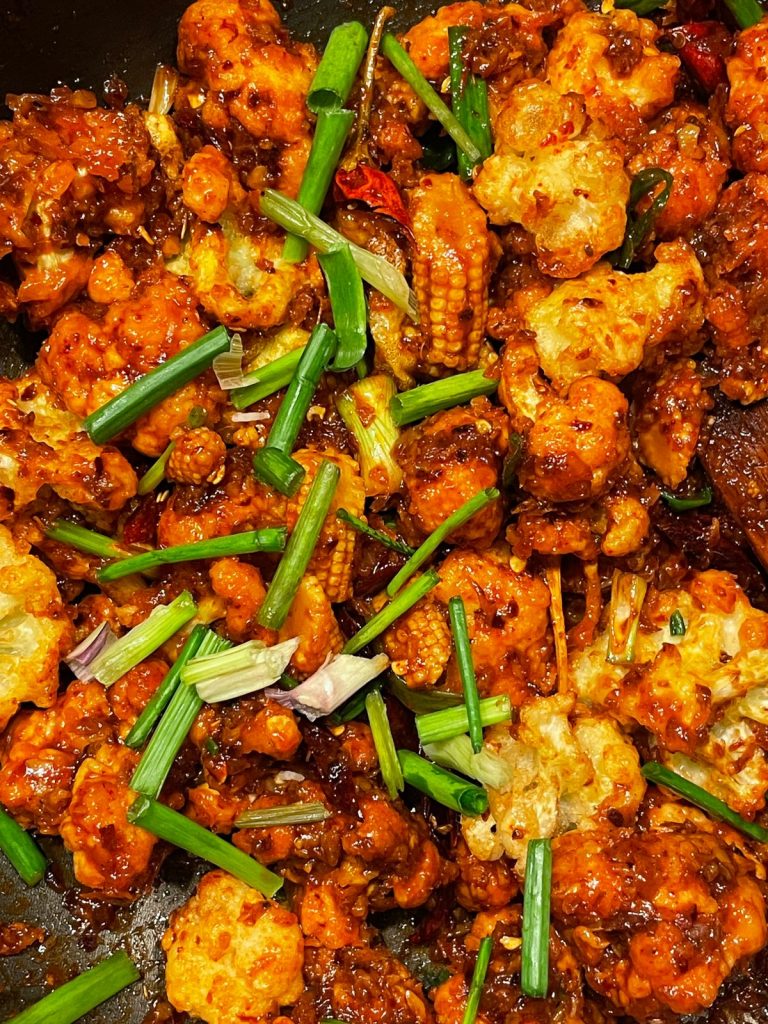 Anyway today I have altered things abit by tweaking a few steps according to my preference and my key ingredient to bring out the fiery colour : Kashmir chilli powder from Finch
This chilli powder is real and has absolutely no artificial colour added in,just real chilli powder with a vibrant colour but with no heat so my kids can enjoy as much as we do…This particular chilli powder has actually taken over my spice shelf instead of the regular chilli powder and I don't think I'm ever going back !!
I know so many of you were eager to get this recipe.I used to avoid making the Cuttlefish Version at home because of all the oil splatter but now that my kids are big enough to enjoy I prefer making it at home with real ingredients
Check out my Instagram page for more cooking inspiration and see how I did the diamond cut on the cuttlefish for this particular recipe
Many more Premium Finch products that can enrich your life with @finch.foods @finch.trading
https://instagram.com/finch.foods?utm_medium=copy_link
https://instagram.com/finch.trading?utm_medium=copy_link
You can get your favorite products delivered by placing an order on the Finch website www.finch.lk or via UberEats/PickMe
Their Premium range is also available at Keells,Cargills,SPAR,Laugfs,and GLOMARK and selected retail outlets islandwide
Let's Get Started
You Will Need
1 kg Seafood of choice.
For this recipe I used Cuttle fish cleaned and cut in the particular shape for this dish
Follow the images below to see step by step on the Diamond Cut
Clean the whole Cuttlefish by removing the head and tentacles away from the body.Clean out all the ink inside the body and let it run it down a tap to make sure the insides are completely free of ink.Use your fingers to clean the tube well.
Slit the cone open vertically
Cut all the way through the slice of cuttlefish and you will have two separate parts
Using a sharp knife, carefully make the diamond cuts over the slice of cuttlefish without going all the way through to the other side.The cuts should be only on the surface.
Since this whole slice is quite big, I cut it into three.Depending on the size of the Cuttlefish you can cut accordingly.I prefer when the cuttlefish is in bite sizes, not too big.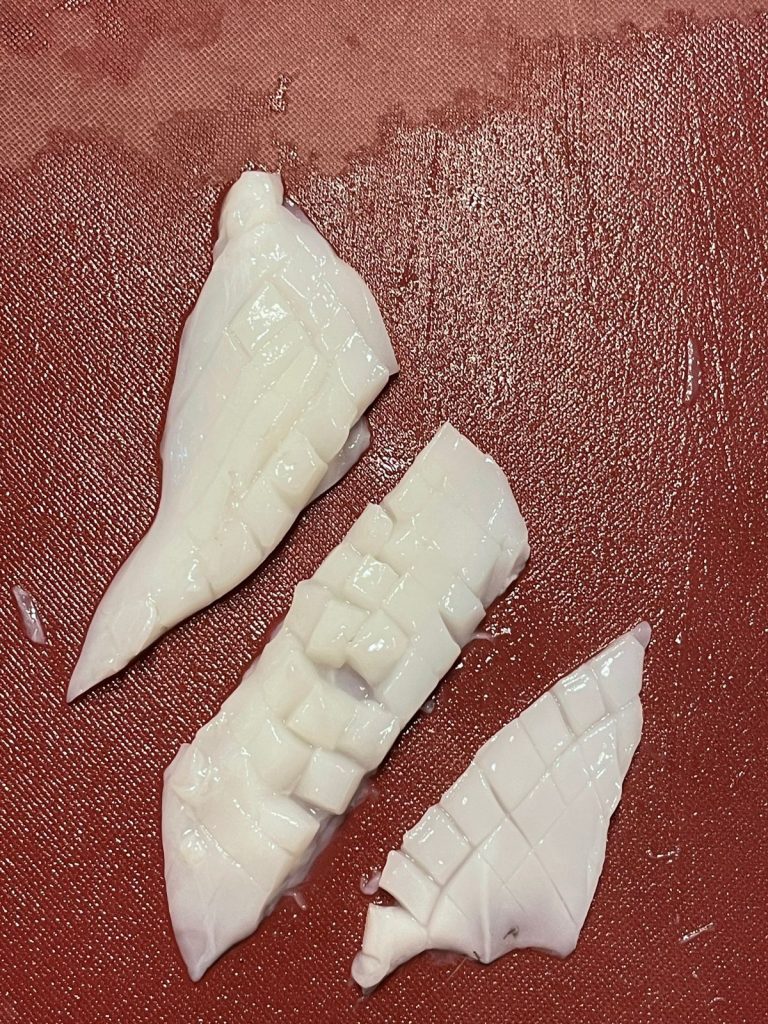 Blanch this In boiling water for 5 minutes and let it sit covered for 10 minutes after switching off flame.This stops the cuttlefish from turning rubbery and hard.
Now they will all get nice and curly as you can see in the image below
Remove from water and coat in cornflour.
Ideally it is coated in EggWhites and Cornflour but I have switched things around and only coated with cornflour.The decision is yours : do what works for you.
Set this aside to deep fry in medium hot oil.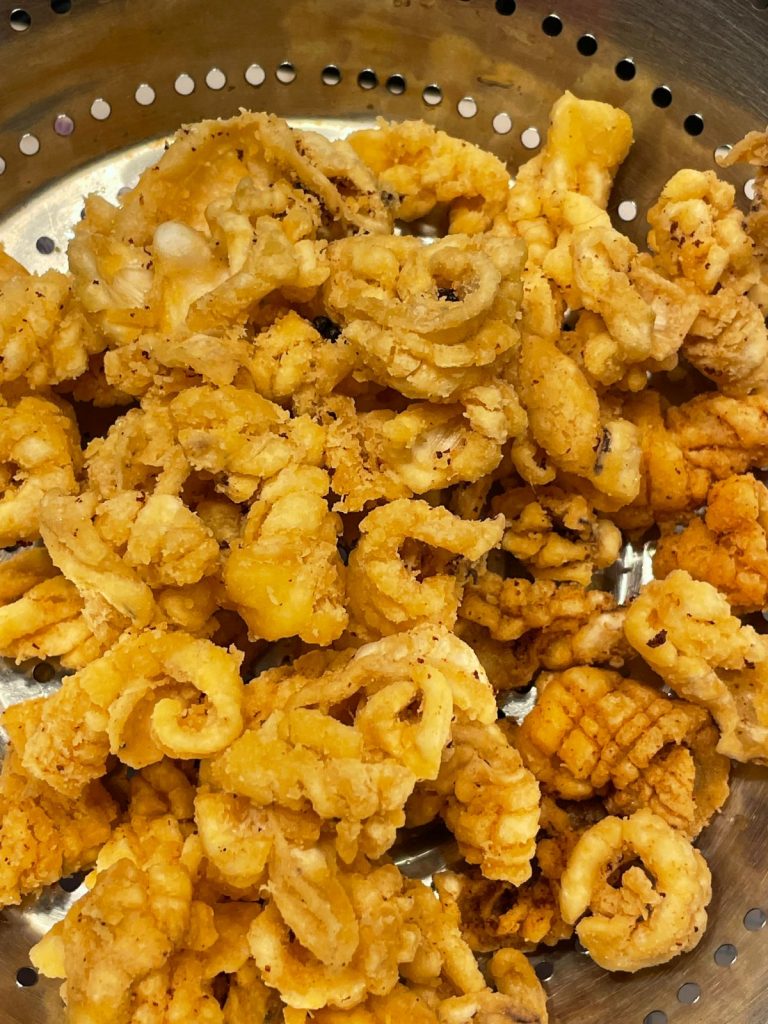 This method of DeepFrying Cuttlefish can be quite dangerous because it pops like crazy.I would usually cover with a lid while it's frying and occasionally stir it around using a heat proof spoon.Approximately 3-5 minutes per batch.
Once you have managed to DeepFry them in batches,set this aside and prep for the sauce ingredients
Sauce Ingredients
2 tbsp Finely Chopped Garlic
1 tbsp Finely Chopped Ginger
10 Sliced Shallots
2 Oz. butter/ Virgin Coconut Oil
2 Banana Capsicums Sliced angle wise
Handful of Spring Onion Leaves or Leeks
10 Dried Red Chillies sliced using a pair of scissors
1/2 Cup Water or Stock if needed
Mix these ingredients separately in a bowl :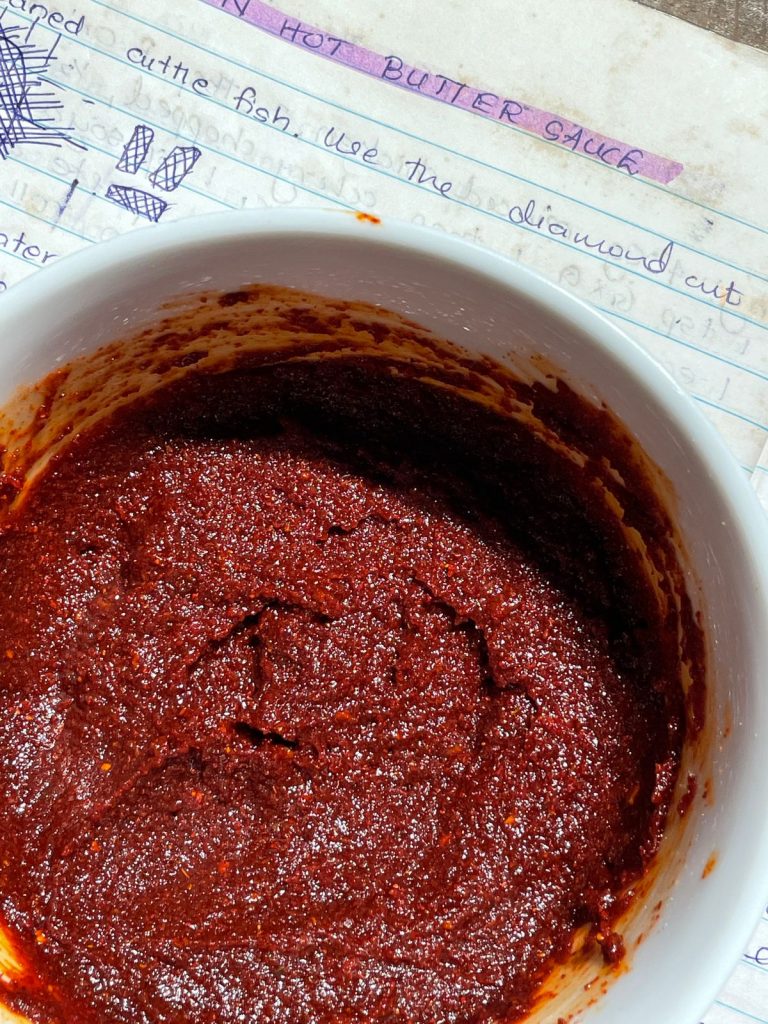 2 tbsp Sweet Chilli Sauce
2 tbsp Hot Sriracha Sauce/ Chilli Sauce
1 tbsp Liquid Aminos/ Soy Sauce
Lime Juice of One Lime
2 tbsp Fish Sauce
1 tbsp Kashmir Chilli Powder
1 tbsp Chilli Paste
Step One : Heat Butter in a large pan.Add a drizzle of virgin coconut oil to avoid burning.
Step Two : Add garlic and let this fry till it's beautiful and golden.
Step Three : Add onions and ginger.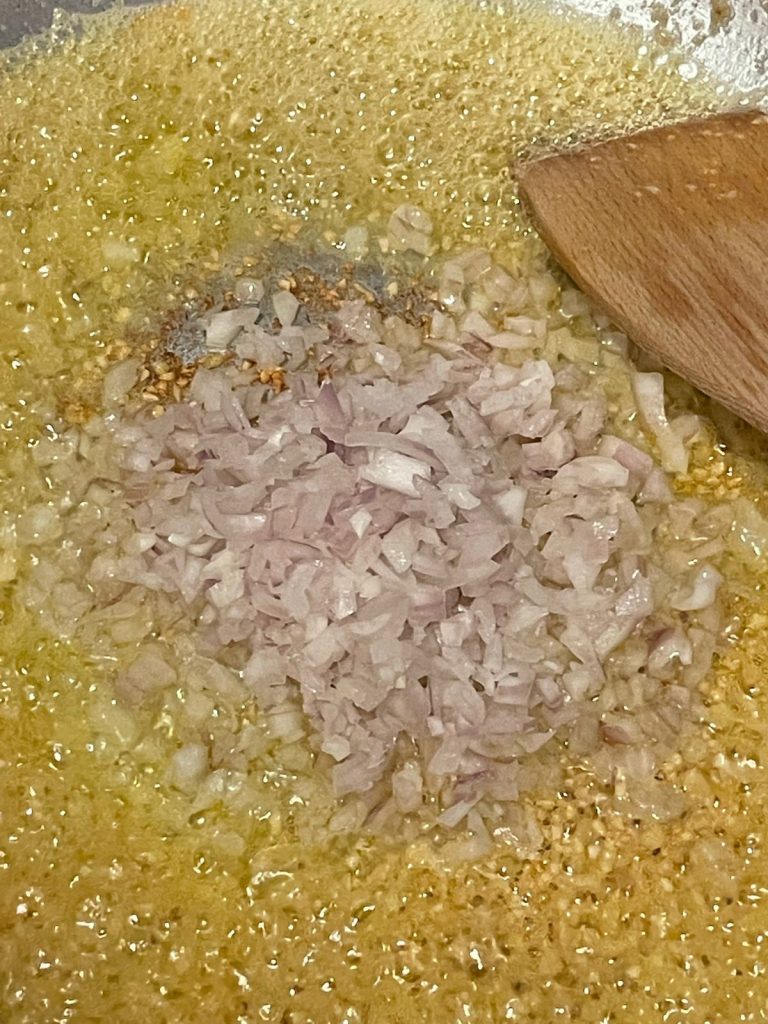 Step Four : Add salt and Chilli Paste.Let this fry for few minutes.
Step Five : Add mixture of sauces and water if needed.
Step Six : Add in the DeepFried Cuttlefish
Step Seven : Add capsicums and dried red chilies
Step Eight : Add in spring onion leaves/Leeks
Check for salt and adjust accordingly
This popular dish has been enjoyed by everyone all over the world and if you're a seafood lover like us,this is one of the first things that comes to mind when you're at a Chinese Fusion Restaurant….With this recipe am sure you
Would love to see your remakes on this deliciousness.Be sure to tag me on social media or send me a screenshot if your account is private so I can reshare them on my stories
Much Love ❤️ Nuzrath
#finchlk #kewpiesrilanka #finchlifestyle #enhanceyourlifestyle #exoticspices #finchspices #finch #finchfoods #finchsrilanka #finchtrading#srilankanfoodie #mylankanfoodjournal #colombofoodbloggers #instapic #instadaily #foodphotgraphy #eatpraylove #begrateful