When that's how you roll life these days….."Biscoff Swiss Roll"
Such a sweet memory of my childhood recreated with the "BISCOFF SENSATION" @lotusbiscoffuk
Can it get any better !!! My kids still enjoy Swiss roll from the Bakery…
Check my instagram page for the post and follow my stories on how I made this deliciousness step by step. Also don't forget to hop onto my Beautiful Friends' Pages and stories to see what they created for this "All Things Biscoff" Collaboration.
(Links are attached below)
Dena from @cookwithdena
Zakiya from @blendofspice
Suraya from @surayaskitchen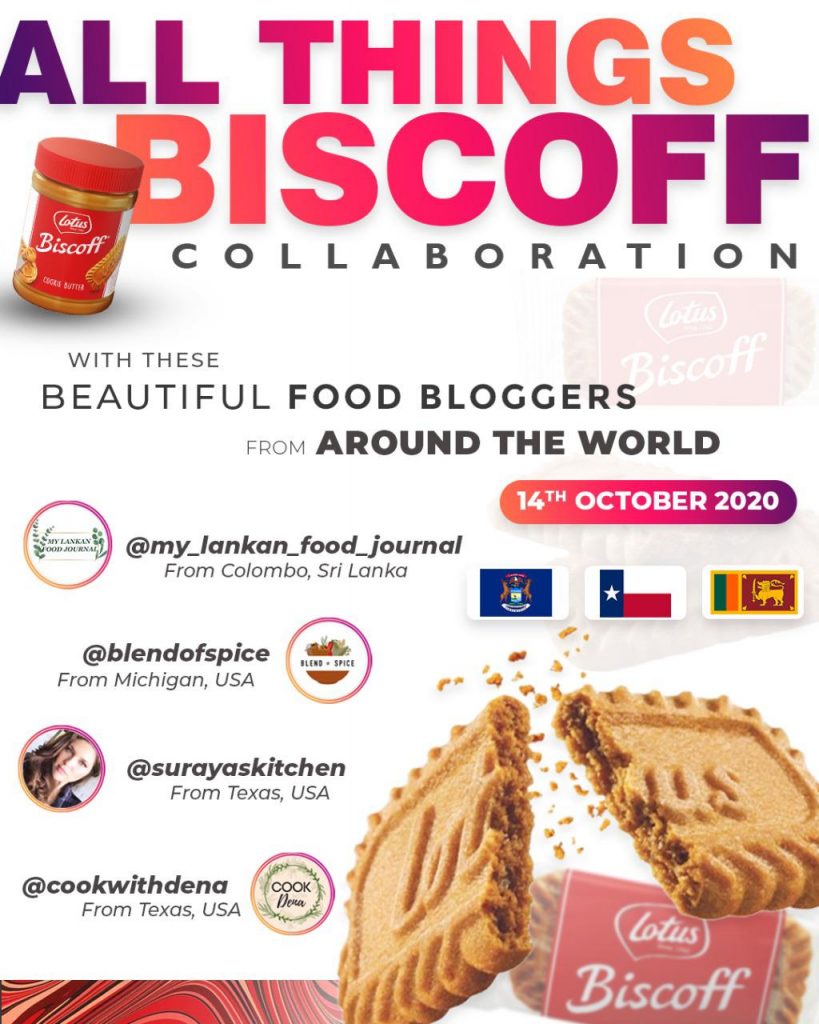 Lets Get Started
To make this delicious Swiss Roll you will need to make a basic sponge in the Swiss roll cake tray
You Will Need
Step One
Separate the whites and yolks
Step Two
Beat the whites till stiff.
Reason for whites not getting beaten to form stiff peaks : Either bowl or beater attachment is wet.Sediments of yolks fallen into the whites.Makesure everything is nice and dry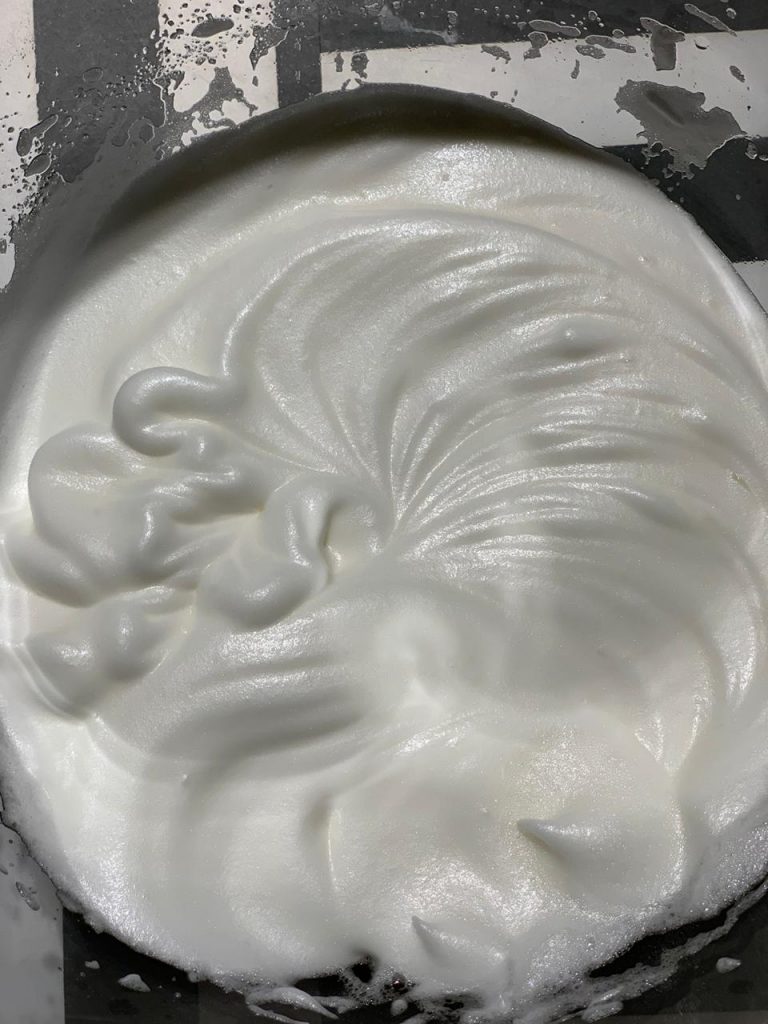 Step Three
In goes the yolks, vanilla and sugar
Step Four
Lightly fold the flour in spoon by spoon.Do not over mix or beat.
Step Five
Ready to transfer into a lined Swiss roll baking tray
Step Six
Transfer into baking tray and tap the tray down to let out air bubbles
Step Seven
Bake in a preheated oven at 180 for 15-20 minutes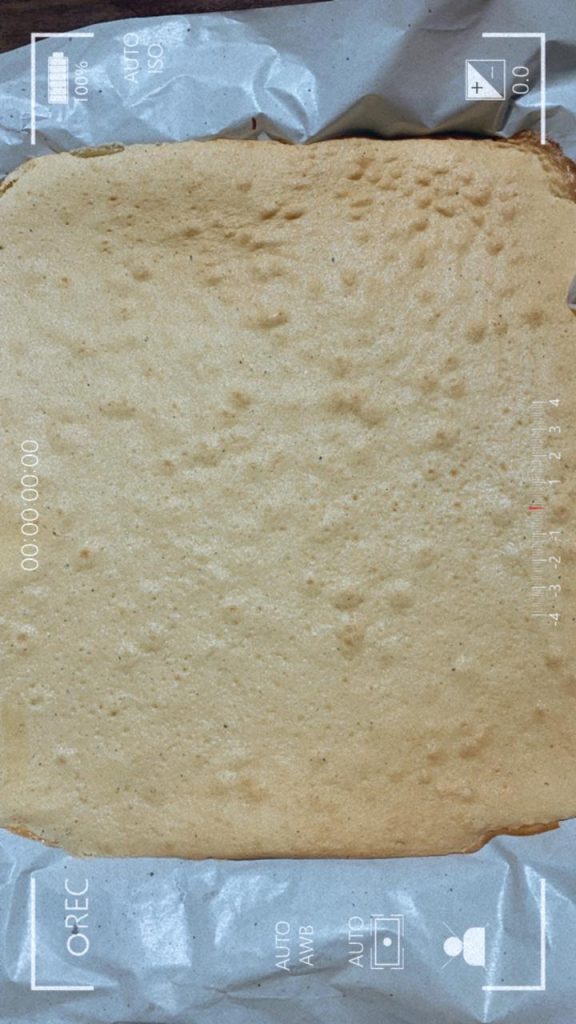 Before this cools down completely start rolling this baked sponge into a log.while removing the baking paper.Make sure you're holding it firm while rolling it away from you.Baked side in…Watch the video in my instagram post (link is attached on top)
Cling wrap or cover with a kitchen towel and refrigerate till you make the filling
Biscoff Filling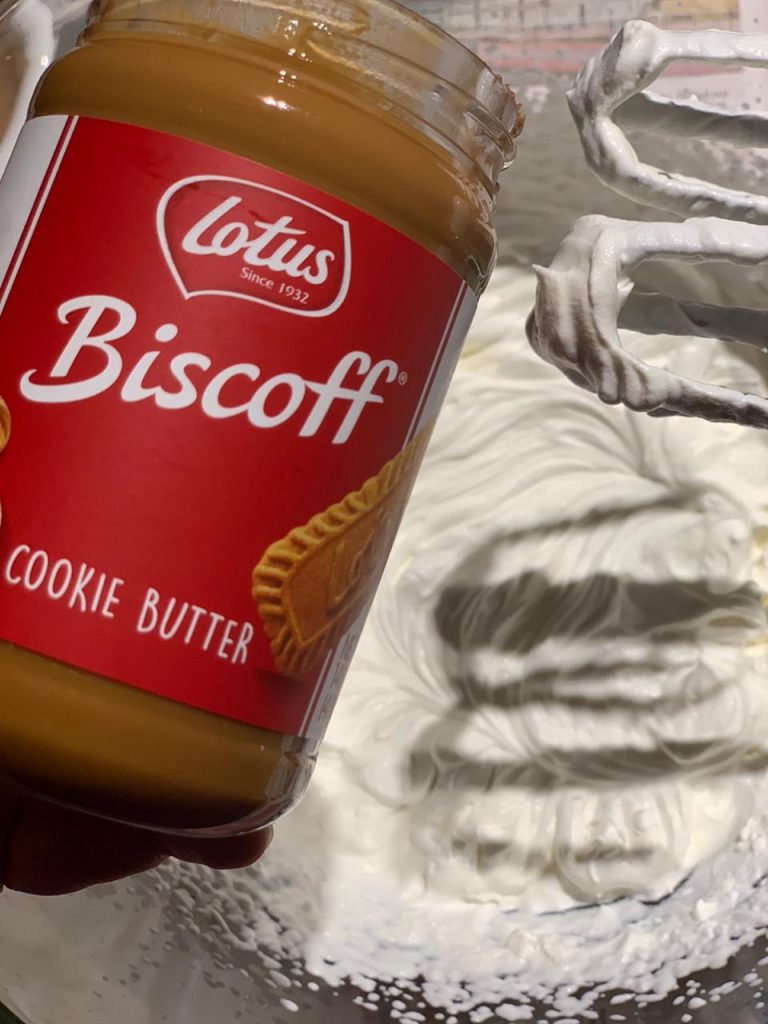 This filling has only two ingredients : Biscoff Cookie Butter and Whipped Cream.As easy as that and more delicious than that !!!!
Things You Need
Biscoff Cookie Butter 1 Tbsp melted
1 cup whipping cream
Beat the whipping Cream until soft peaks form.Add in cookie butter and fold in lightly.The filling is ready !!! This can be made ahead and chilled till needed.
Time To Assemble
Watch the video on how I assemble the final roll in my instagram post (Link is attached on the top)
Place the cold rolled up Swiss roll on a flat lined surface
Apply the Biscoff filling on the opened out cake.Leave some space on both ends to make rolling easy and less messy.
Drizzle more melted Biscoff Spread on top,because why not!!!!
Now start rolling the cake tightly into a log.Roll away from you,makesure you're holding firm but don't squeeze so hard that the filling comes out…
Clingwrap this and refrigerate for atleast a few hours.This helps maintain the log shape and makes its easier to handle when frosting or serving.
You can start serving right away…..with a simple melted Biscoff Drizzle.
BUT
We are always extra so I used up the leftover filling and frosted the log.You could definitely do the proper crumb coat and frost completely but I chose to do it this way !!! Do what suits you…
Then used crushed Lotus Biscuits to cover the log
Refrigerate again and Slice before serving
This can be made ahead..isn't that amazing!!!
Many more Biscoff Deliciousness coming your way!!! Lemme know what you would like to see me make next time !!! Can there ever be too much Biscoff ???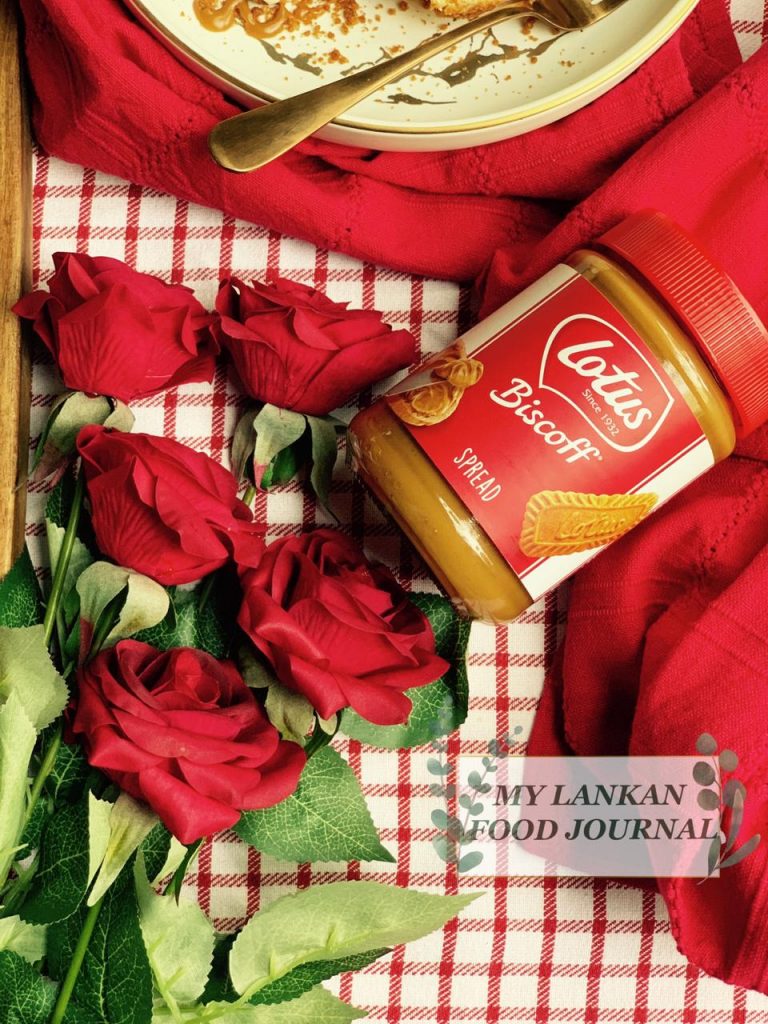 Had so much fun creating this Biscoff Recipe
The recipe I used for the sponge was from my very first recipe book when I went to cake classes with Aunty Yvonne.Some things never change…
Would love to see your remakes on this !!! Be sure to tag me and lemme know what you think
Much Love Nuzrath ?
srilankanfoodie #mylankanfoodjournal #colombofoodbloggers #colombostyle #homemadewithlove #biscoffswissroll #biscofflove #biscoffuk #lotusbiscoff #biscoffcollaboration #instafood #feedfeed #huffposttaste #f52grams #onthetable #instadaily #foodphotgraphy #eatpraylove #positivevibesonly#alhamdulillaforeverything?