Kiribath is the Sinhalese term used for Milk Rice.Also referred as Rice cake or Rice Pudding in other countries across the world
A popular breakfast dish served in my beautiful island on most celebratory days that embark a new journey whether it be the New Year's, opening of a business or a even new home..
However growing up Kiribath was the set meal for Sunday mornings in our home.My mom would make a lip smacking Bilimbi Relish loaded with maldive fish.This pairs so well if we ever get bored of the Katta Sambol that always makes an accompaniment with the Kiribath.
My moms favourite way of eating Kiribath would be with Kithul Jaggery or Kithul Treacle and banana,sometimes even panni pol…I wish to re live the moment with her
The recipe for Panni Pol is available in the blog site.Refer to link attached below :
Let's Get Started
You Will Need
One Cup Long Grain Rice or Raw Kekulu Rice
Two Cups Coconut Water or Thin Milk
Two Cups Thick Milk
salt to taste
Step One : Wash and rinse the rice well before soaking.I used long grain rice today but choose what works for you and your family
Step Two : Add coconut water or thin milk and salt to taste.You could also add in pandan leaves, lemongrass, whole cloves of garlic, red onions, fenugreek seeds etc to flavour the milk rice but today I decided to go plain.
Step Three : Let this come to a boil.Then reduce flame, cover and cook till its completely cooked but not too dry or fluffy like the consistency of regular cooked rice.
Step Four : Add in thick coconut milk and keep on low for 5 more minutes.Check for salt and adjust accordingly
Step Five : The milk rice is ready to be plated up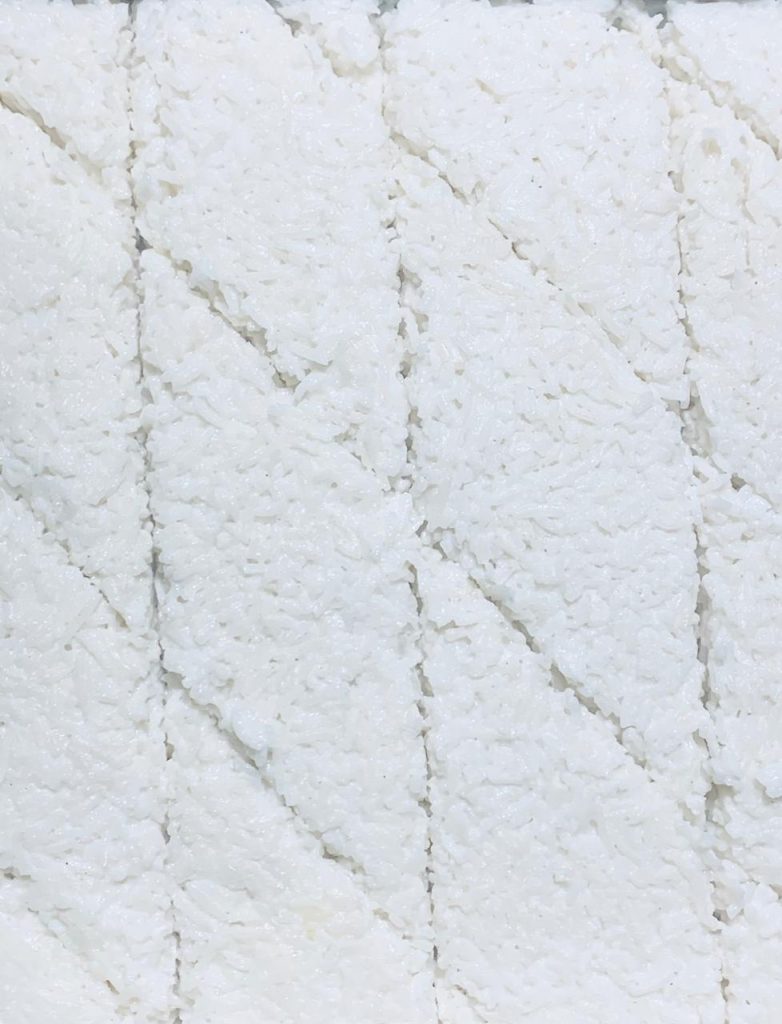 Transfer to the serving dish and level out smoothly using a rubber spatula.Let this sit for few minutes before cutting up into desired shapes and sizes.Ideally they're cut out into diamond shapes or squares and served with Katta Sambol
Today I also topped with a seven. minute boiled egg
On a sweeter note we serve with Kithul Jaggery and Banana : Such a crowd pleaser for all ages !!!
Do check out the previous post on an interesting variation of the regular Milk Rice : Lentil Milk Rice or Dhal Kiribath. Refer to link attached below :
The Katta Sambol recipe is also available in the blog site : Refer to link attached below
Don't forget to check out my post on welcoming 2021
Would love to see your remakes on this amazing dish.Do send me a screen shot of your post if you're account is private so I can re share it on my stories
Much Love ? Nuzrath