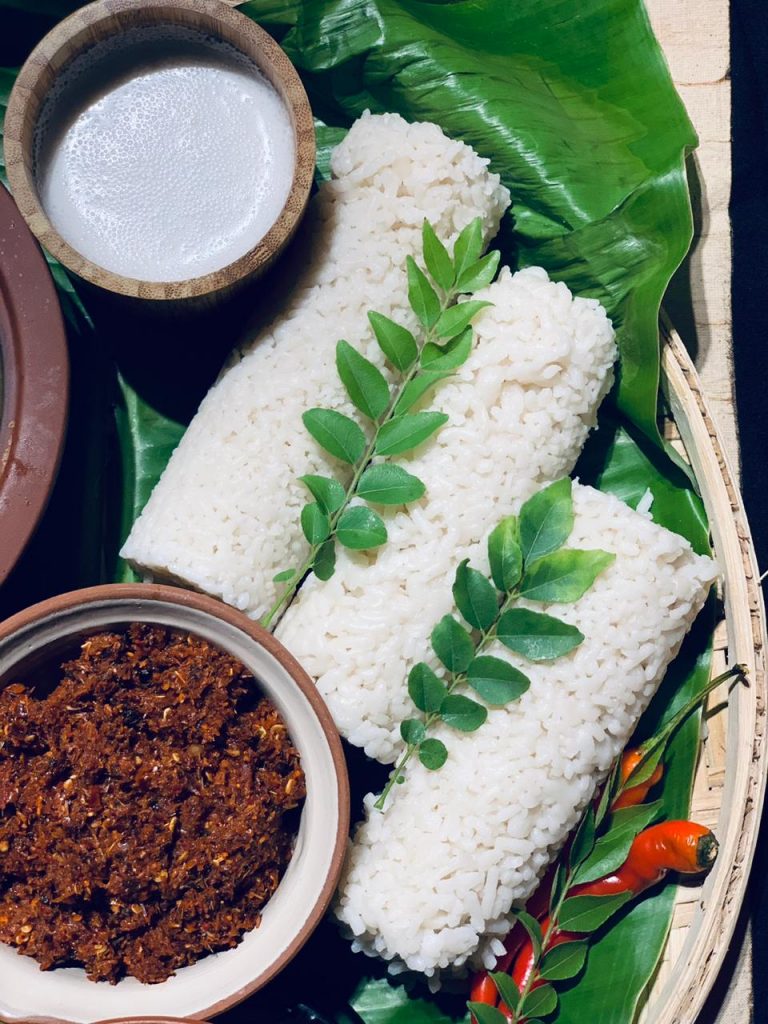 Katta Sambol or Lunu Miris is another favourite Srilankan Condiment for all things spicy chilli lovers….
Not for the faint hearted because this hits you right at the spot !!!!
The difference between Katta Sambol and Lunu Miris is the Maldive Fish. Lunu Miris in entirely vegan but Katta Sambol is for those who enjoy the umami flavour and want extra just like me !!!!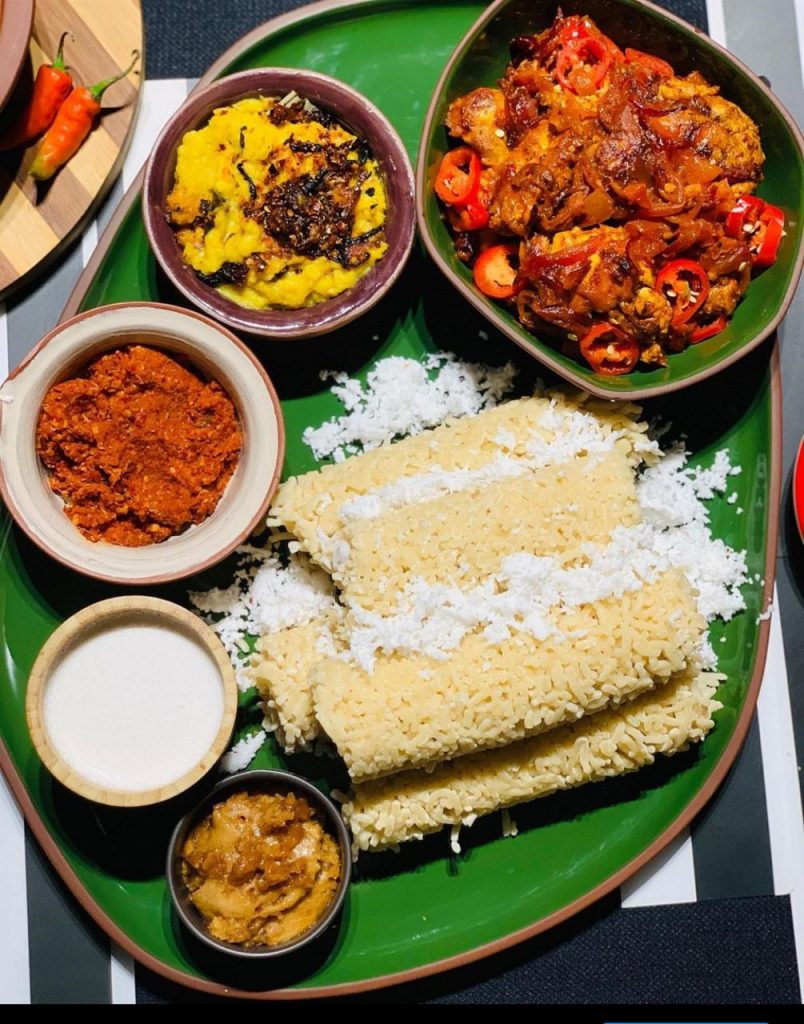 A Simple Srilankan Breakfast : Boiled Sweet Potatoes with Katta Sambol and Freshly Grated Coconut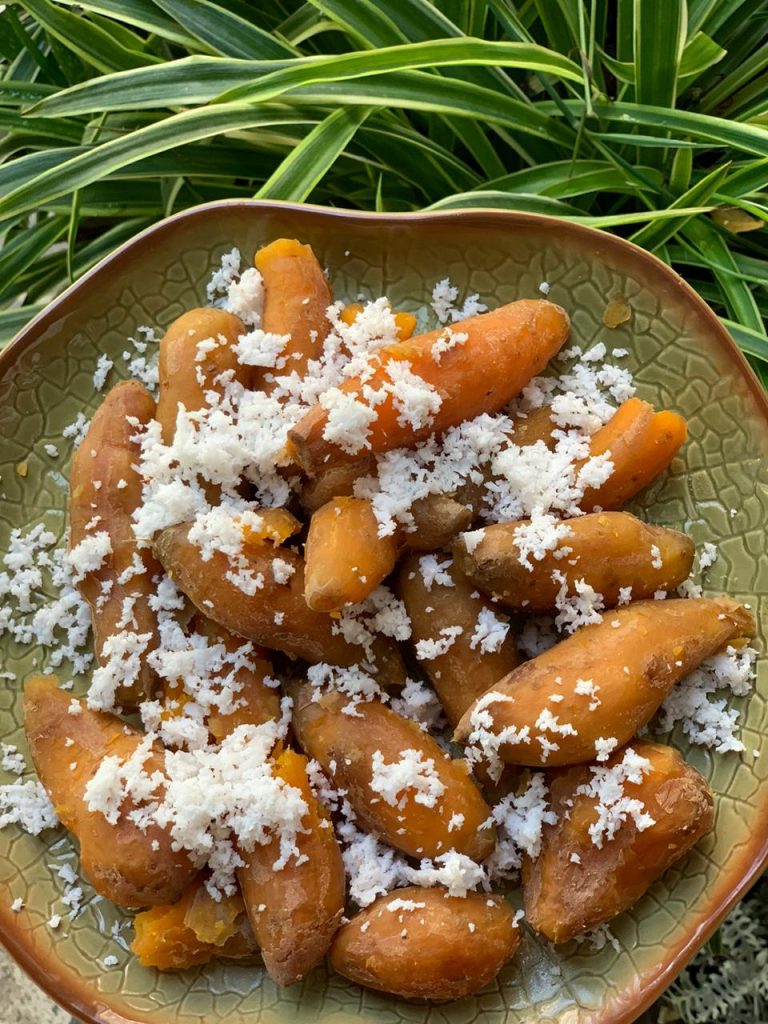 Even though Katta Sambol pairs well with almost any kind of Srilankan Breakfast Meal like Hoppers,Mani Pittu,Pol Rotti,Boiled Yam and much more , from what I remember Katta Sambol is mostly served with Kiribath or Milk Rice during a humble beginning to something new like New Years Day or when moving into a new home,new business and anything new….
So here's to the beginning of A Better Year!!! Have you made New Year Resolutions already ??? Am sure we all had big plans this year but things didn't really go the way we planned but Alhamdulilla there's always always something to be grateful for : Being Safe and Healthy is one of the greatest blessings you can ever have these days right ??
The recipe for Milk Rice will be uploaded on my blog site soon but today I will share with you the recipe to my version of the Spicy Katta Sambol
I made this particular one for The Mani Pittu I made few days ago.Do Check out my recipe for making the Most Soft and Spongey Mani Pittu.Details on tips and tricks to getting best results each time.Refer to link below :
Let's Get Started
You Will Need
15 small red onions
100g Maldive Fish Chips (Skip if you are vegan)
1 tsp salt
3 tbsp Chilli Flakes
1 tbsp Chilli Powder
Lime Juice of Two Limes
Just blitz everything in the food processor or do it the old fashioned way if you have a pestle and mortar.Check for salt and spices and adjust accordingly
Just like the Katta Sambol, Pol Sambol is also a favourite condiment and you will find the recipe in my previous post.Refer to link attached below
Would love to see your remakes on this spicy goodness.Be sure to tag me or send me a screenshot if your account is private so I can re share them on my stories
Stay Safe ? Stay Home ? Stay Sane ? Be Responsible
Much Love ? Nuzrath