Pol Sambol ,Coconut Sambol or Thenga Sambol is a traditional Srilankan Condiment made from freshly grated coconut.Most often eaten with String Hoppers, Hoppers,Rice or Even Rotti (Flat Bread)
We eat this Spiced Sambol with almost anything waffles pancakes omelettes you name it and am quite sure I have tried that combination!!!What's your favourite way to eat this spiced goodness??
COMMENT BELOW
You could definitely make the vegetarian version but we are always so extra we prefer that umami flavour from the Maldive Fish Flakes that take this Sambol next level !!!!
Each one has their own version and this one's ours.We do have a few variations but this is the most easiest and delicious one that sticks to my mind every single time
What You Need
One Cup Coconut Grated
1/2 tsp salt to taste
10 small red onions
3 Cloves of Garlic
2 whole fresh red or green chillies
1 tbsp Maldive Fish Flakes (Skip if you are vegetarian or vegan)
Lime Juice of one lime
1 tsp chilli powder
1 tsp chilli flakes
1 tsp black pepper powder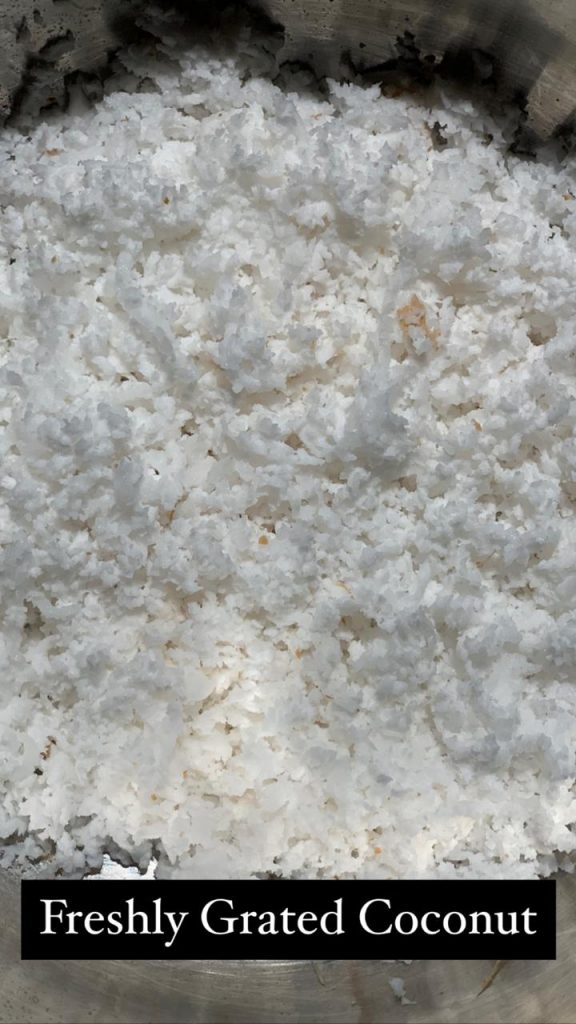 You could do this the easy way and blitz everything in a food processor but you could also do it the old fashioned way by grinding them on the stone or pestle and mortar.
A small tip for the most flavoured Pol Sambol : Soak the maldive fish flakes in the lime juice with a pinch of salt before adding into the fresh coconut and other ingredients.Try this and thank me later
Katta Sambol is another favourite Srilankan Condiment and you will find the recipe in the next post : Refer to link below :
You could enjoy this with any kind of meal but this was made to accompany The Mani Pittu I made few days ago.The recipe is available on my previous post.Refer to link below and see how I managed to make the most soft and spongey mani pittu…Learn my tips and tricks for best results
Would love to see your remakes on this Spiced Deliciousness.Be sure to take memoir send me a screen shot if your account is private so I can re share it on my stories
Stay Safe ? Stay Home ? Stay Sane ? Be Responsible
Much Love ? Nuzrath