Another Family Recipe
Milk Toffee With Added Nuts & Chocolate Chips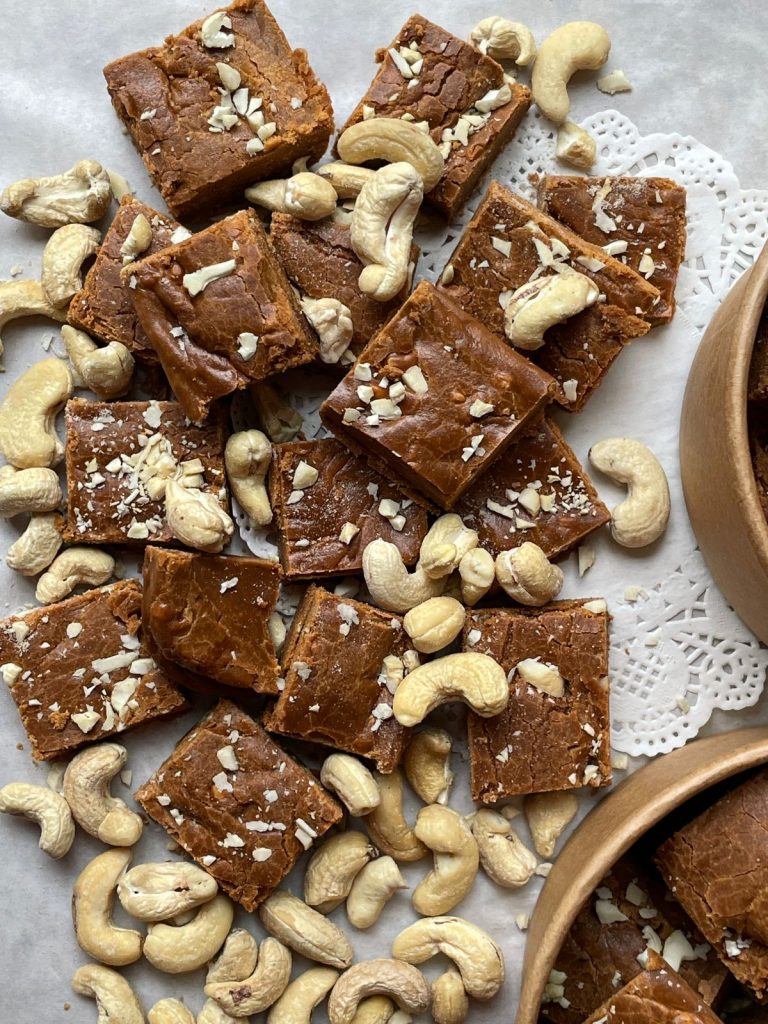 What You Need
One Large Tin Of Condensed Milk @milkmaidsweetdelights
Half A Tin Water(Use The Same Empty Condensed Milk Tin)
500g Brown Sugar
50g Butter
50g Chopped Cashews
Vanilla For Flavour Or Cardomom Powder
Some Tips:
Use a non stick pan(Preferred)& a heat proof spatula for mixing
Make sure your cake tray(10" by 10") is buttered & ready before you start the process.
Also your extra ingredients & chopped nuts are all within reach incase you are alone when making the milk toffee
Keep a buttered small rolling pin that fits your cake tray. It will be useful for leveling the hot mixture once it's ready to be transfered from the pan to the cake tray.
Incase This Is Your First Time:
This mixture is scalding at finishing point & it can definitely melt plastic & cause serious burns on the skin
So pls makesure that you dont have little kids around the work station
Let's Get Started
Step One
To Start: Mix in the milk maid, water, sugar in the pan & mix first.
Step Two
Switch on fire on medium high first, when it starts heating up reduce to medium low just to avoid burning the mixture.Keep stirring & do not stop stirring for any reason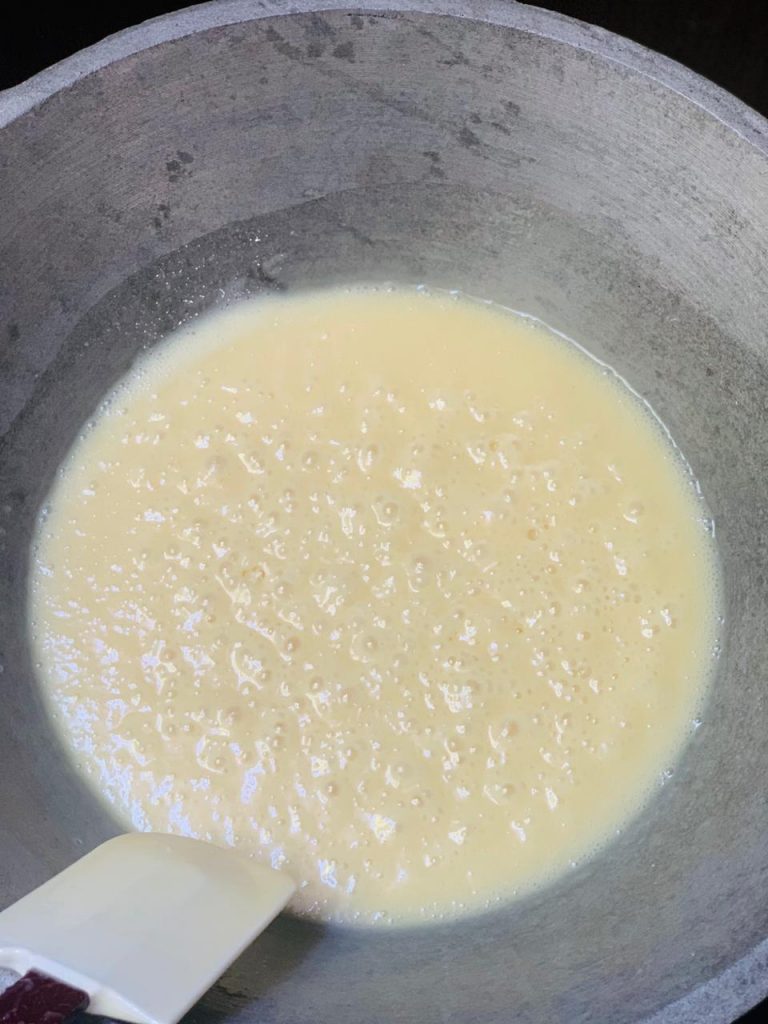 Step Three
You need to makesure someone is stirring till the End
That's Right!!!! No Breaks…..
The Mixture will turn from off white to few shades darker & thicker with every 15 minutes.Still stirring though…..
Step Four
You can now add in The Butter & Flavours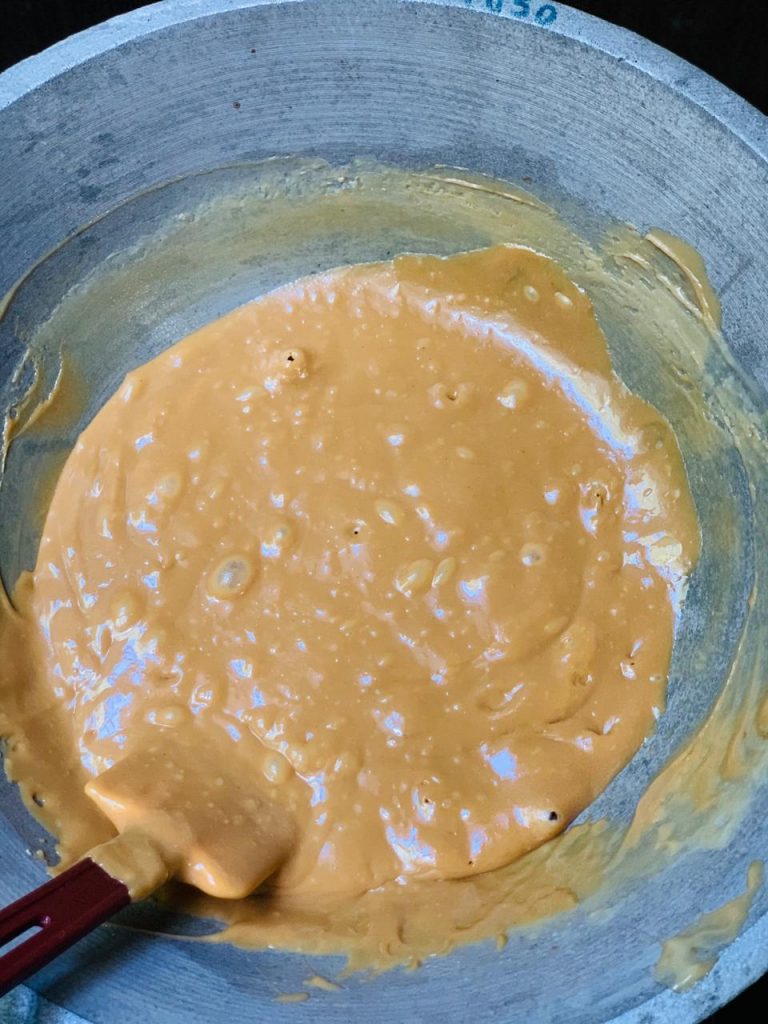 Step Five
Twenty minutes later & still stirring…..
You will notice a big change in colour & texture by now.
Step Six
Add The Chopped Nuts
Step Seven
Time to remove off fire & transfer to the Buttered Cake Tray
Step Eight
Level it neatly using the mini rolling pin Or a buttered spatula
When it is half set you can start cutting them into desired sizes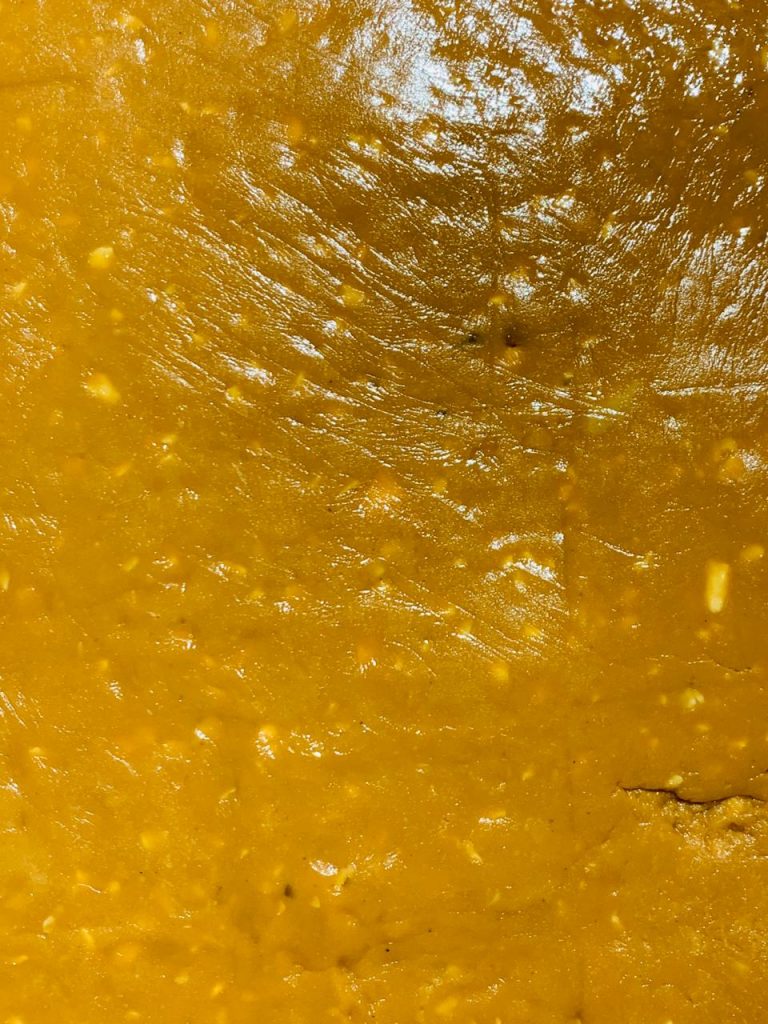 If it Hardens too much you will not be able to cut them into neat squares,they will crumble
Nothing like a warm milk toffee, still soft and fudgy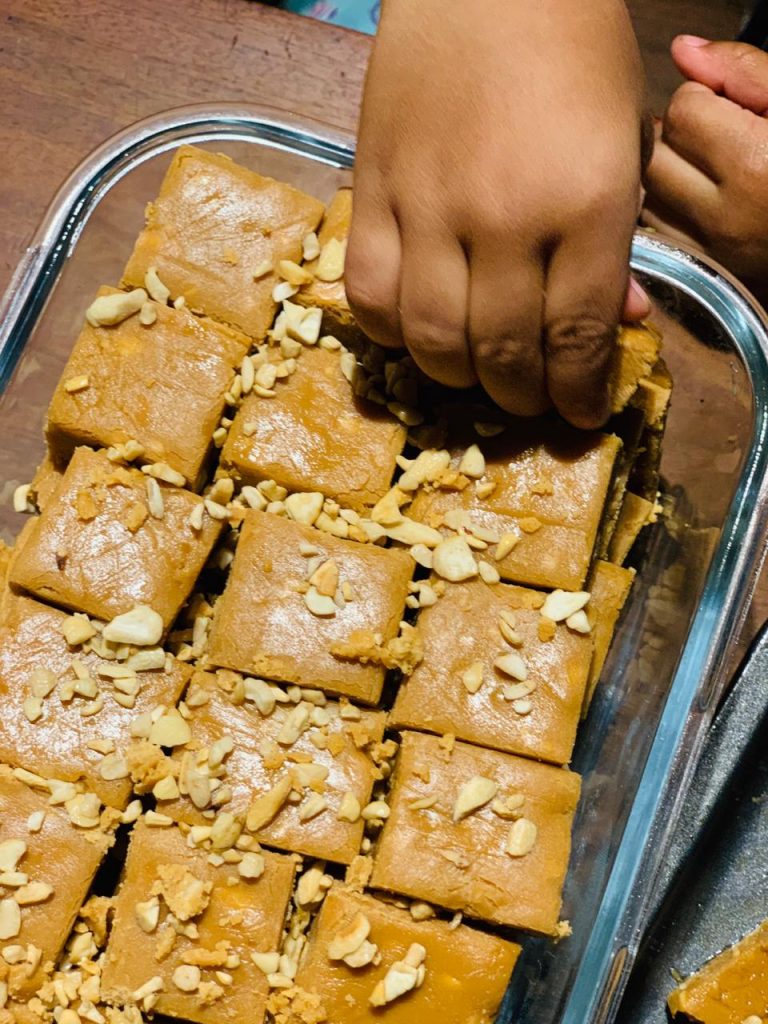 This Is The Recipe For The Basic Milk Toffee,I Have Added Choc Chips & Almond Flakes On This One…Next Level??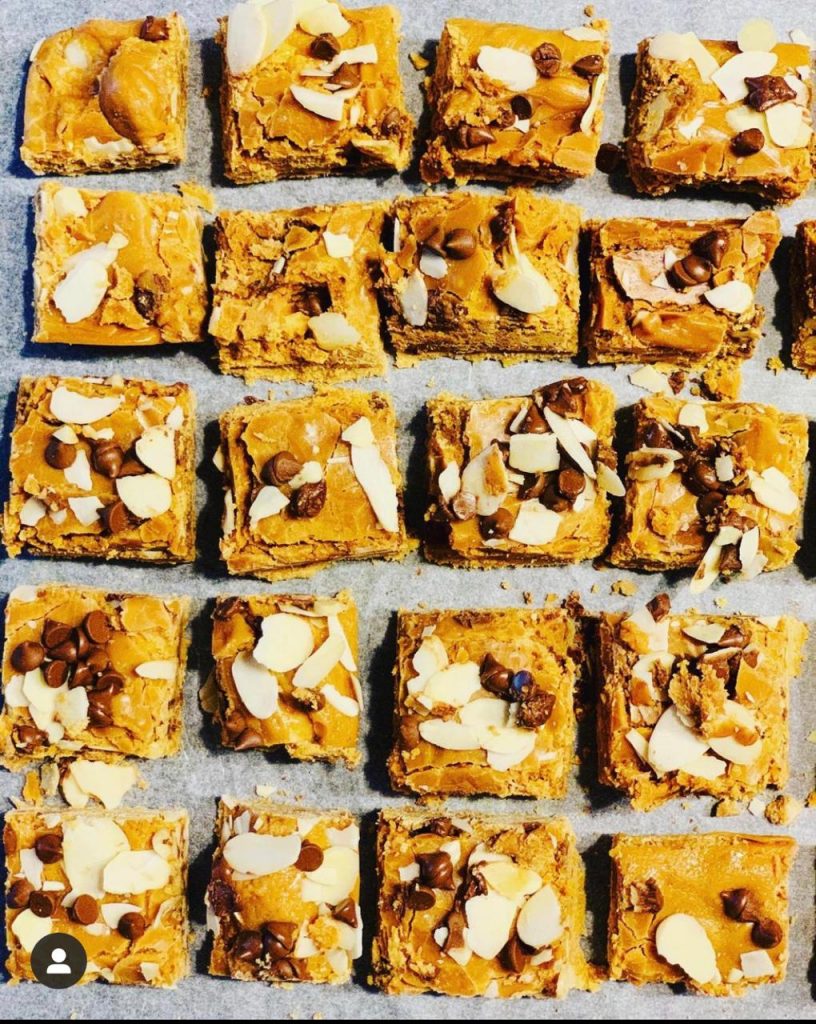 A Must Try If You Have Already Tried My Basic Milk Toffee Recipe
There are many versions we have tried by altering and adding few things to change the flavour of The Milk Toffee.Pineapple Toffee is a fantastic twist and is another family favourite.For this you use pineapple stewed syrup instead of water in the recipe and added pineapple cubes.This does take the milk toffee to a whole new level
Do check out my instagram post to watch the video of the stages of the milk toffee making : Refer to link attached below :
https://www.instagram.com/p/CHGQWBgBiGY/?igshid=11cj7sl2ph001
There's a small added step to making Chocolate Flavoured Milk Toffee or Turtle Fudge.
CHOCOLATE FUDGE
When the milk toffee is ready to be transferred into the buttered tray, add in 200g dark chocolate chips and sliced pistachios.This is called Turtle Fudge or Dark Chocolate Fudge.The Pistachios go well with the chocolate colour and flavour…You could definitely use any other kind of chopped nuts.
Would love to see your remakes on this one.Be sure to tag me or send me a screenshot if your account is private.So I can reshare on my stories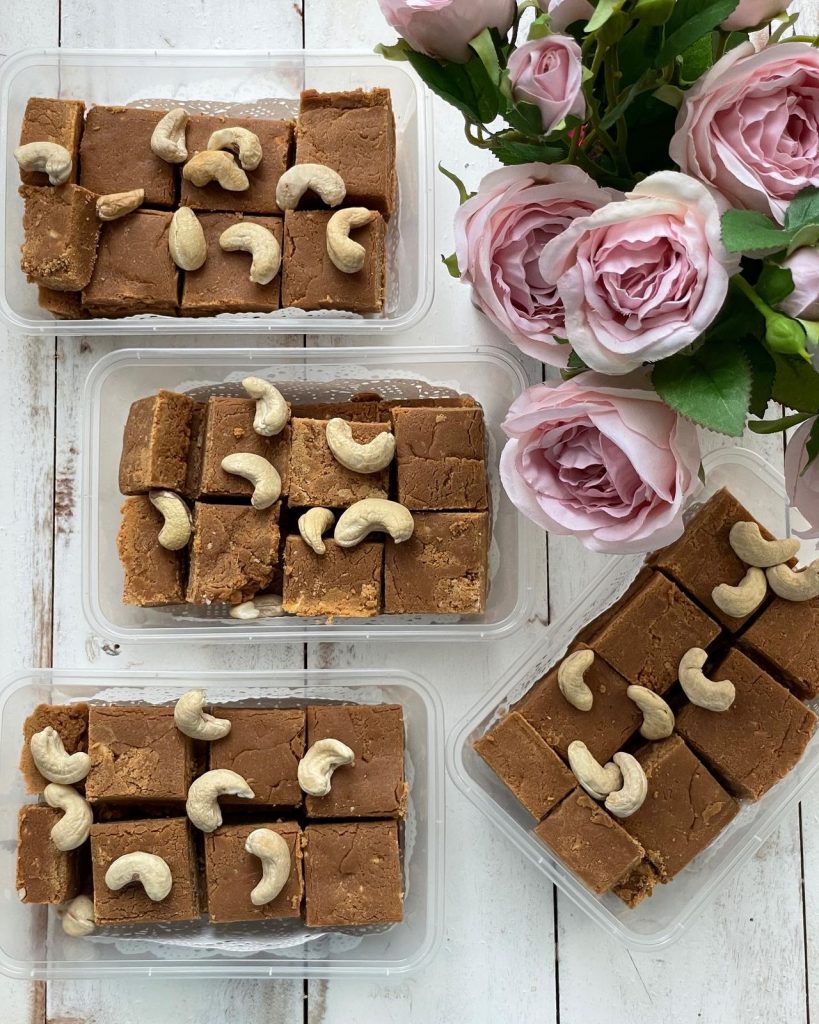 Stay Safe Stay Home Stay Sane
Much Love ? Nuzrath