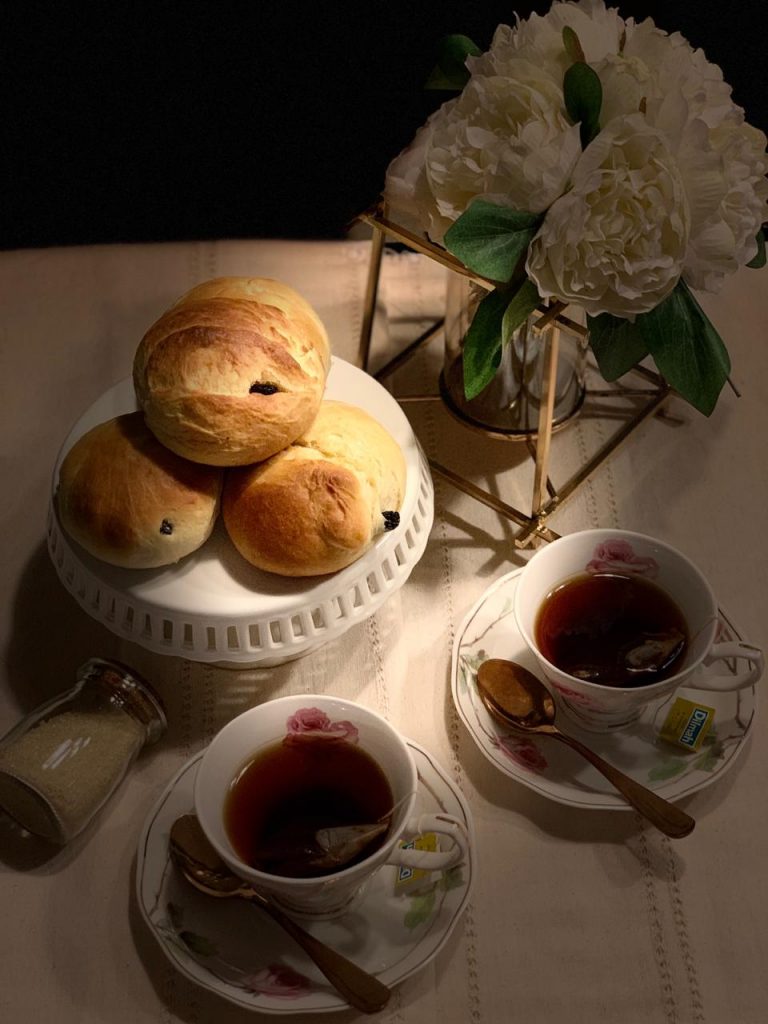 Srilankan Tea Bun Never Got More Famous Than During Lock Down Part One!!!
If you were born Srilankan this is something you have probably had atleast once in your childhood….Tea Bun, Jam Bun, Kimbula Bun,Maalu Paan & all other buns in the most popular Choon Paan Tuk that drives around the city most oftenly recognised playing Beethoven's Für Elise tune
Who doesn't love a warm buttery Tea Bun on a beautiful day with some Srilankan Thèi Kahata Or Kiri Thèi aka black tea or milk tea
This recipe was inspired by pulse cooking video and Fainaz Milhan's cooking channel. She shares most of her recipes on her instagram page
You Will Need For Tea Bun Dough
260G Plain Flour
300ml Luke warm milk
100G Sugar
50G Soft Butter
25g Milk Powder
50G Raisins
Two Tbsp Yeast
1/2 Tsp Salt
1 Egg
Add yeast & 2 tbsp sugar into 300ml luke warm milk & let it bloom.Make sure milk is not too hot.This will kill the yeast and if its too cold, the yeast will not bloom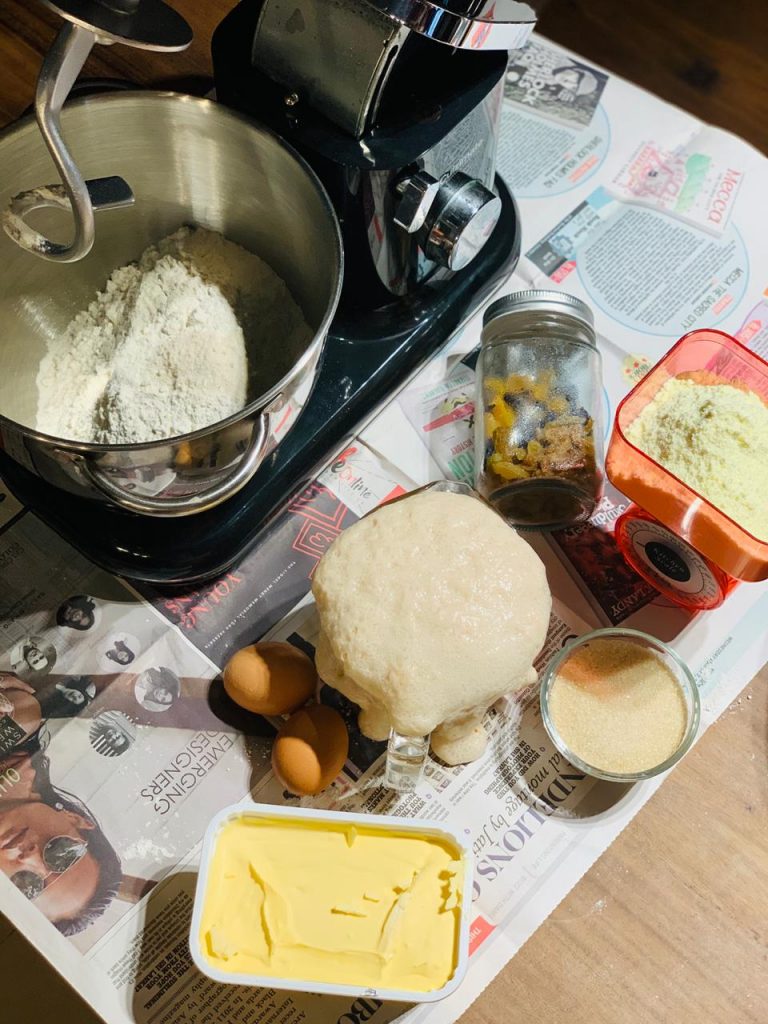 I used the stand mixer, but you could definitely knead by hand
Mix this yeasty mixture with the dry ingredients (flour & salt)
Cover & let it rest for 30 minutes.
Mix In the sugar, butter, egg, milk powder & raisins
Let this rest again for 30 minutes in a dark warm place ideally covered with a kitchen towel
30 minutes later the dough has doubled it's size
Punch the dough in, do not knead again.This will toughen the dough.Lightly form a shape and use flour if needed
Divide the dough into eight portions & make into circular shapes
Place this on a greased tray & let it sit for 15 minutes before baking
Make sure each Dough Ball Is spaced well
Basically maintain "SOCIAL DISTANCING"
By now we shouldv mastered the meaning of "SOCIAL DISTANCING"
Pls ask for help if you're not aware of this!!!
Egg wash after it has increased in size
Bake in a preheated oven @180' for 20-25 minutes or until you notice the beautiful golden colour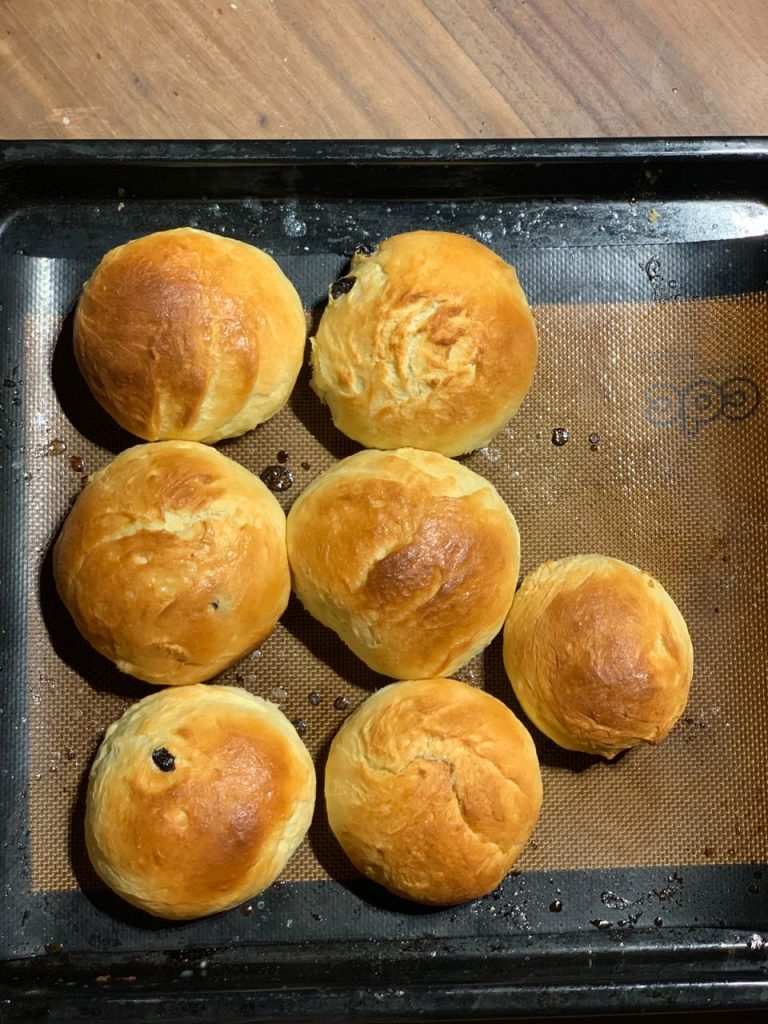 As soon as it's out of the oven,apply a mixture of 2 tbsp melted butter and 4tbsp fresh milk & a sprinkle of sugar (optional)
Cover these babies in a tea towel and let them rest for at least 15 minutes for best results
By now your home smells like a little bakery
I didn't add too many raisins because most of our kids are on the anti raisins team
Why waste by adding something that will be found & definitely plucked out.Those raisins deserve better!!!
So we are a family of majority dippers (you know if you know)
Unfortunately Iam not on Team Dippers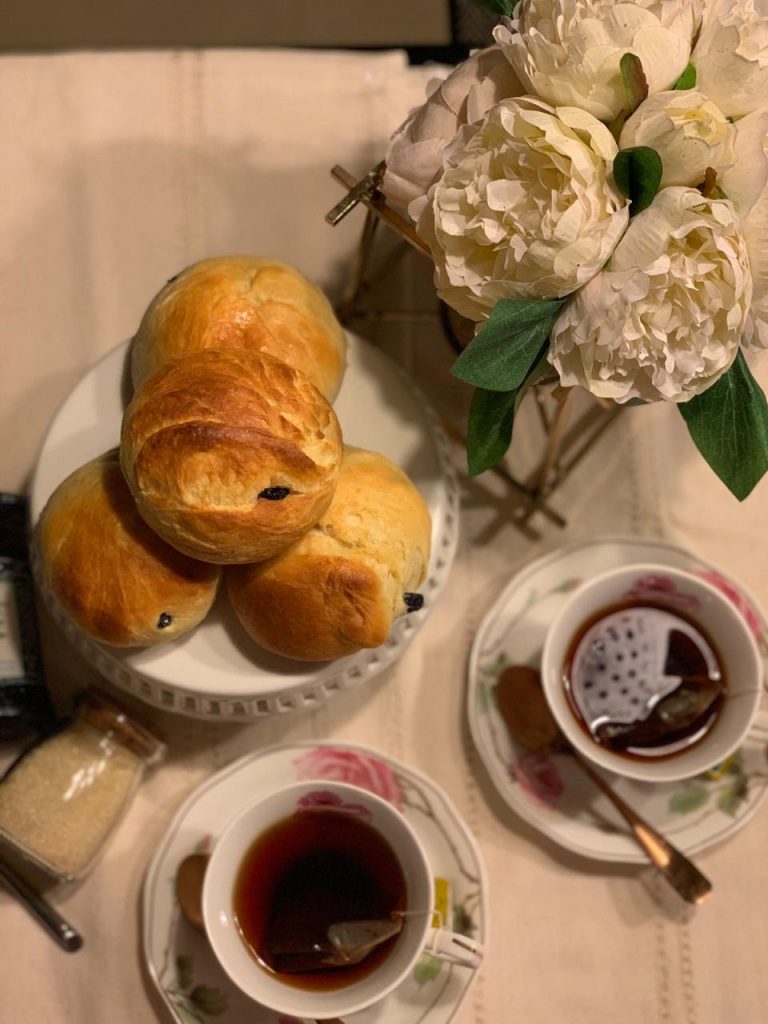 Hope your day is as fluffy as this Tea Bun!!! Enjoy this with a nice cuppa Srilankan Kahata Or Milk Tea ☕️☕️☕️
Would love to see your remakes on this fluffiness.Be sure to tag me on social media or send me a screenshot if your account is private so I can re share them in my stories
Already got so many positive responses
Ramadan is around the corner and these recipes will be useful
More Bunnis Recipes for you : Maalu Paan, Seeni Sambol Bun & Kimbula Bunis
Now Available in the blog site : Refer to each link attached below