Chocolate BISCOFF Brownie. 🍫🍫🍫🍫🍫🍫🍫🍫🍫
Fudgey Brownie drizzled with Lotus Biscoff Cookie Butter and baked just a little less than it ideally should be baked for….Also topped with more crushed Lotus BISCOFF Cookies…Yummm
How good does this look???
Chocolate is definitely a favourite amongst almost all the young and old..
Today I combined two of my favourite things and I'm quite pleased with the outcome
How do you like the combination of Chocolate and BISCOFF ??? Have you ever tried pairing them??? I think the combination is phenomenal….
Let's Get started
You Will Need
Layer One : Chocolate Chip Cookie Dough
Follow my recipe in the previous post for the best cookie dough.The recipe includes tips and tricks to making the right cookie.Refr to link Below :
Layer Two : Brownie Batter
The recipe for brownie is available in the blog site.Refer to link attached below :
Layer Three : Lotus Biscoff Cookie Spread and crushed Lotus Biscoff Cookies
This product is not easily available in Srilanka but can be ordered via online pages.I get mine from a trusted source : exquisito pantry.Check their page out for more details
https://www.instagram.com/p/CLiq5WchpG9/?igshid=1j3wk1ahqxuu7
https://instagram.com/exquisito_pantry?igshid=1juzxqpwq9tx2
Time To Assemble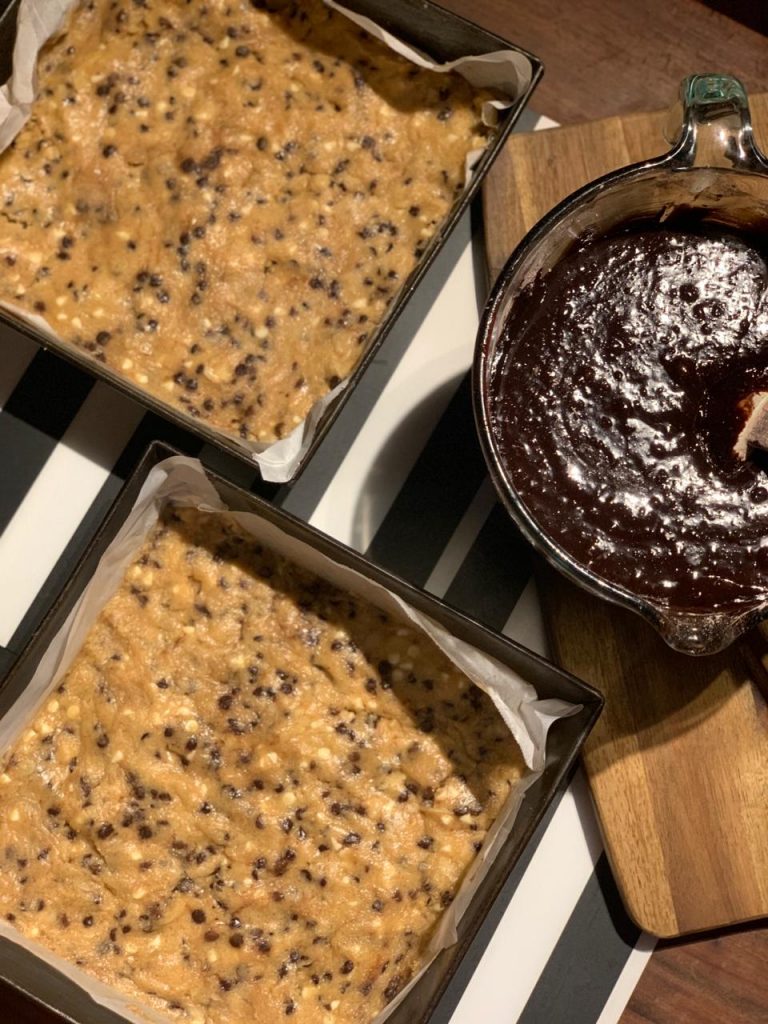 Once you get all the layers ready you can start layering them on a lined baking tray.I used an 8″ by 8″ square tin.
Step One : Cookie Dough
Step Two : Brownie Batter
For the Last Layer : Drizzle melted Biscoff Cookie Spread and crushed Biscoff Cookies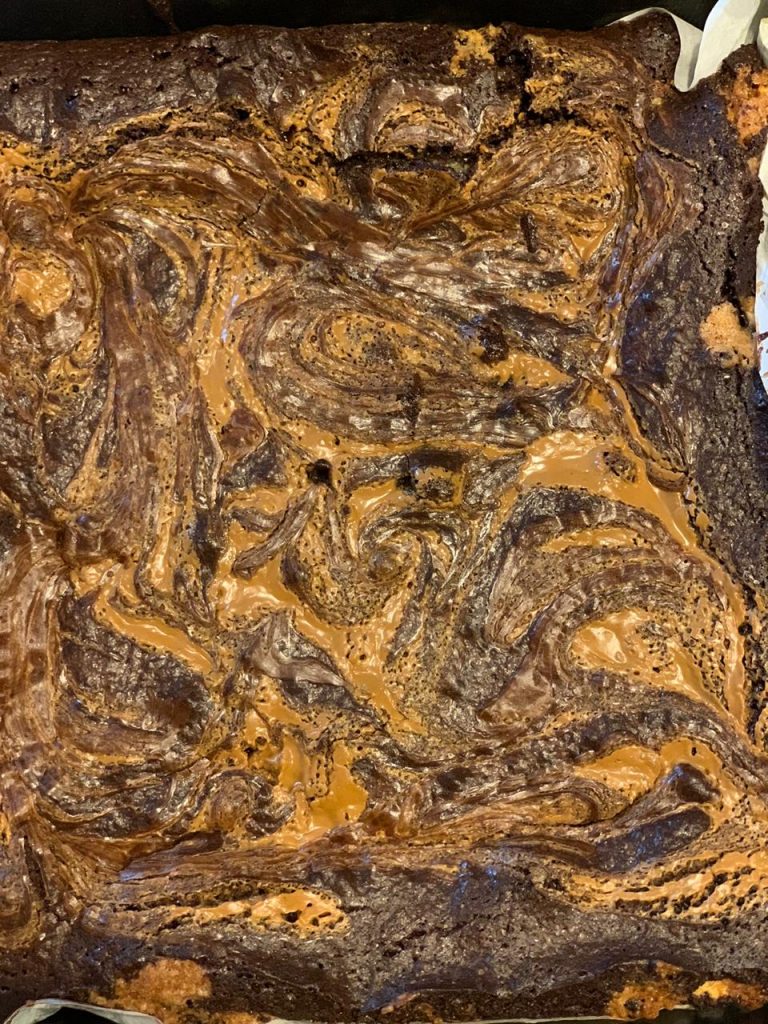 Bake in a preheated oven for at least 30 minutes.Or until little less than you would completely bake a regular brownie,That's how it remains gooey in the centre.
But if you prefer you could bake for 10 more minutes and let it bake till it's done completely
Check my instagram post to see the Biscoff Drizzle
https://www.instagram.com/p/CL097jyhUUw/?igshid=11z5k15t477nr
Would love to see your remakes on this deliciousness.Be sure to tag me on social media or send me a screenshot if your account is private so I can re share them on my stories
Check my blog site for more Biscoff themed sweets and desserts
Much Love 💓 Nuzrath
srilankanfoodie #mylankanfoodjournal #foodblog #colombofoodbloggers #colombolife #chocolatebiscoffbrownies #chocolatovers #chocolatechocolate #homemadewithlove❤️ #foodiesofintsagram#onthetable #instadaily #igers #eatpraylove #positivevibesonly#alhamdulillaforeverything💕