Chocolate Brownie is always a classic slice enjoyed by both kids and adults…
Today is World Chocolate Day 2020
How can I not??
I made a dark chocolate brownie cake sandwiched with fresh strawberries and topped with a silky ganache
Let's get started
For The Brownie : You Will Need
250g Butter
250g Brown Sugar
700g Dark Chocolate
5 whole eggs
2 tsp Instant Coffee dissolved in warm water
1/2 cup chopped walnuts(optional)
Vanilla Extract
200g All Purpose Flour
2tbsp Cocoa powder
Step One : Melt the dark chocolate and butter in the microwave or double boil.Let this cool completely before mixing anything else in…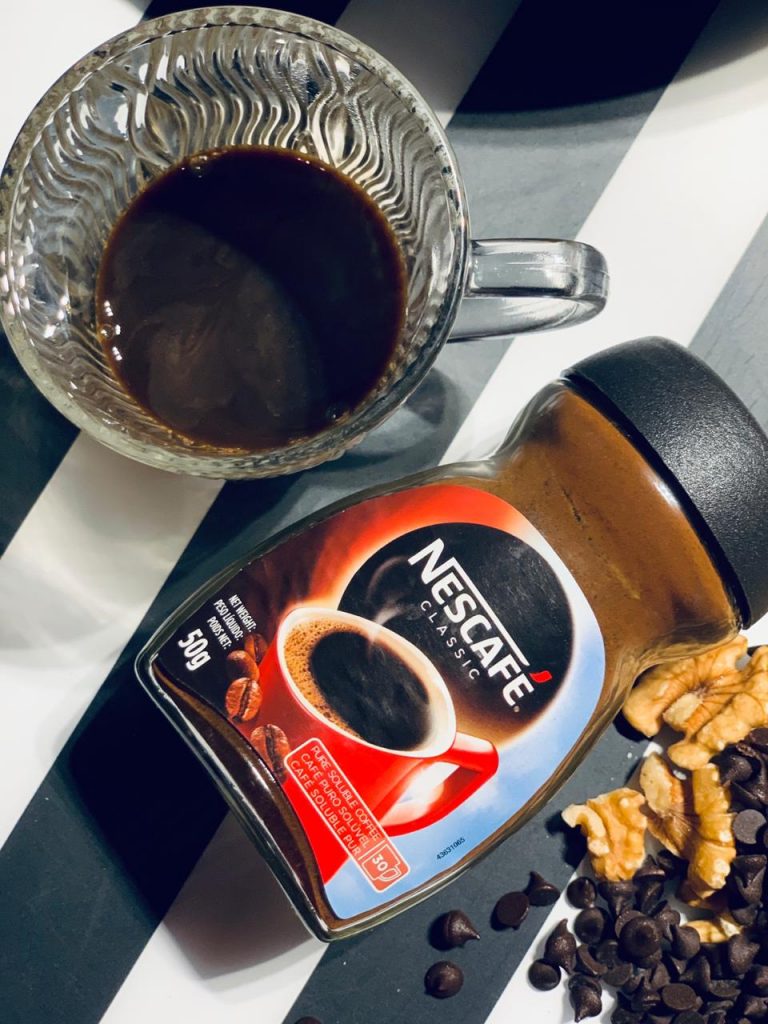 Step Three : Mix the instant coffee with warm water and vanilla extract.Add this into the chocolate mixture
Step Four : In a separate bowl, beat the eggs till they're light and fluffy, add in sugar and beat till its nice and glossy(I don't have proper lighting)
Step Five : Add this to the completely cooled chocolate mixture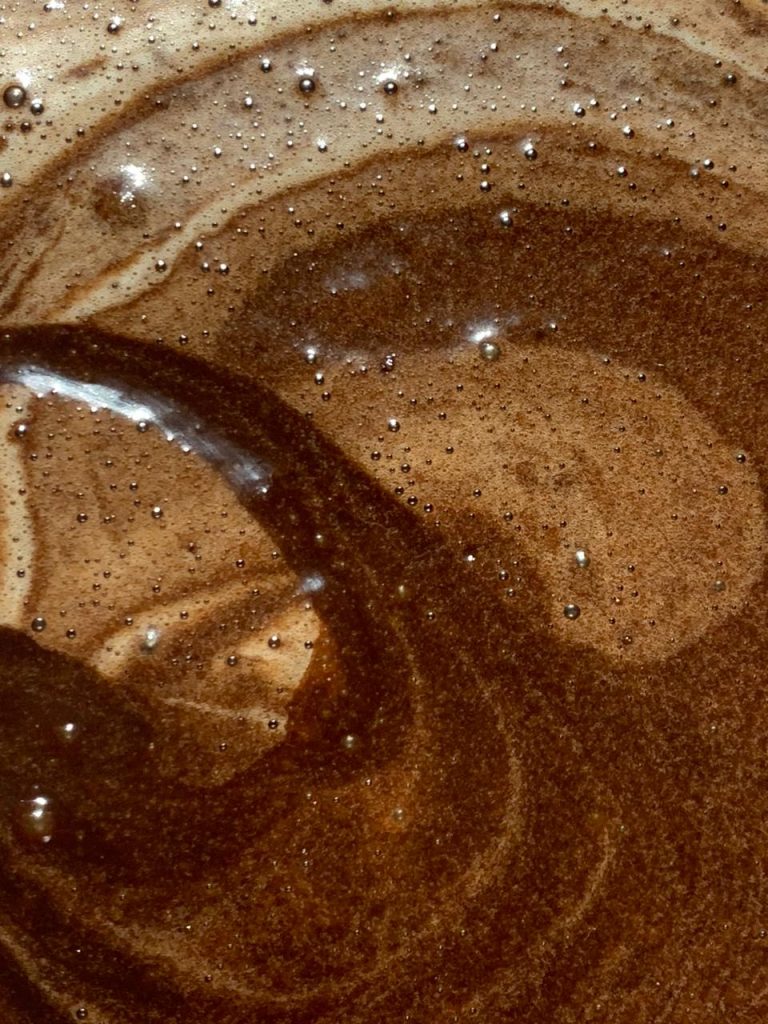 Step Six : Sift the flour and Cocoa Powder before
Step Seven : And Lightly fold the flour into the chocolate mixture
Do not over mix
But make sure there are no traces of flour left behind..
Finally add in the chopped nuts and more chocolate chips!!!
Transfer into two 8″ Round lined and greased cake tins
Sprinkle some icing sugar just before putting into the oven
When it's time to transfer the batter into the cake tin we have many fingers waiting for the last lick!!!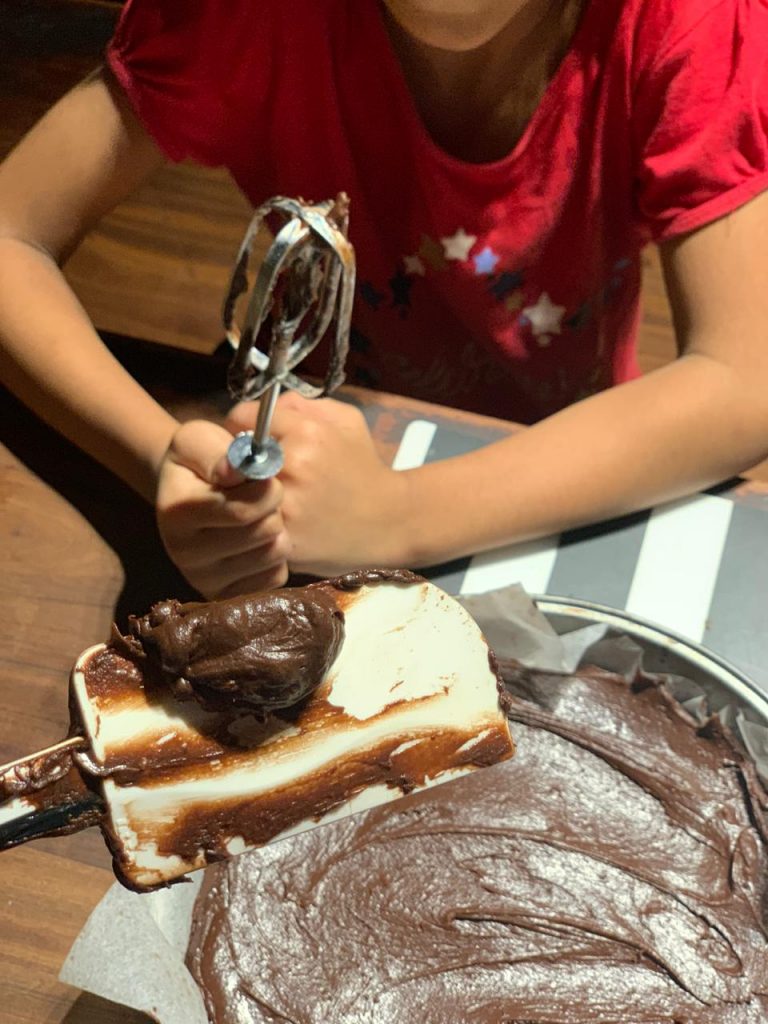 Bake in a preheated oven @180′ for at least 15-20 minutes or until you feel its ready for you, depending on how cooked you want your brownie to be…If you prefer it fudgy, then take it few minutes ahead!!!You will have the best gooey brownies!!!But today I wanted it abit firm because I was sandwiching them as a cake.
Let the cakes cool completely before assembling.
Make The Chocolate Ganache
Melt 400g Cooking Dark Chocolate and 1 cup Heavy Cream in a double boiler or in the microwave and your ganache is ready!!!It gets firm as it cools
Time To Assemble
Place the Brownie Base flat side up on the serving stand and spread the chocolate ganache
This step is optional but I had some home made strawberry and rhubarb jam so I spread a few spoonfuls of that and some fresh strawberry slices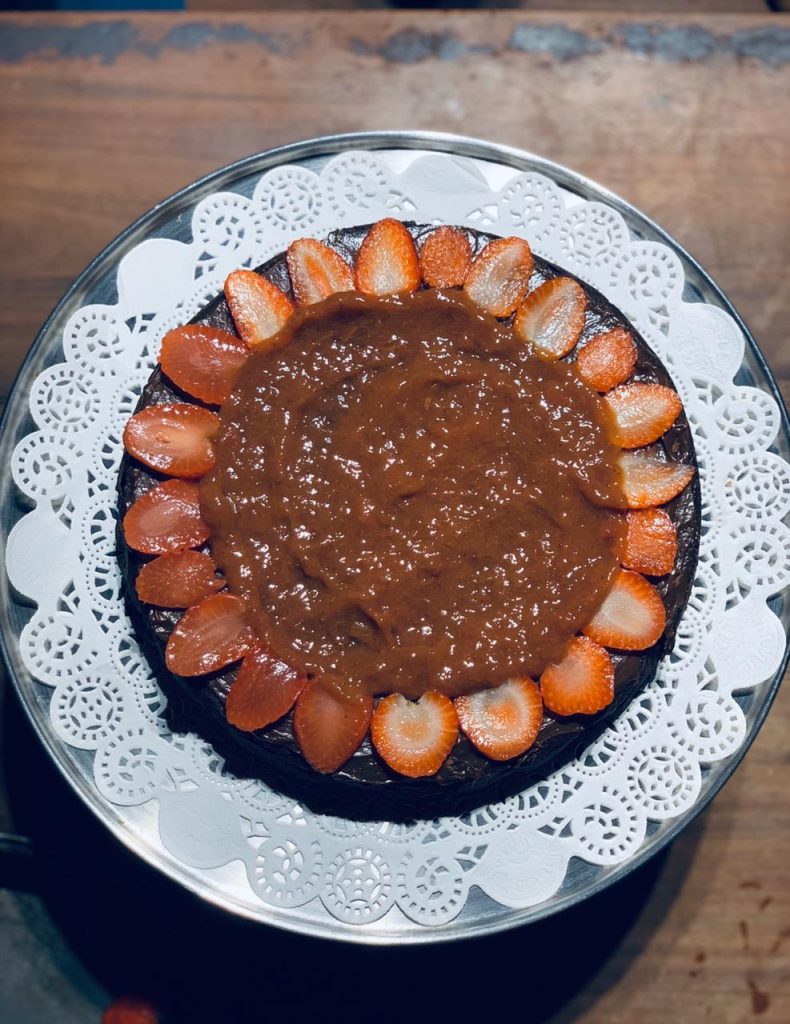 Place the other Brownie on top
Spread and let the Chocolate Ganache Drip Over the Sides….Overflowing goodness
Decorate with Fresh Strawberries
How gorgeous does this look????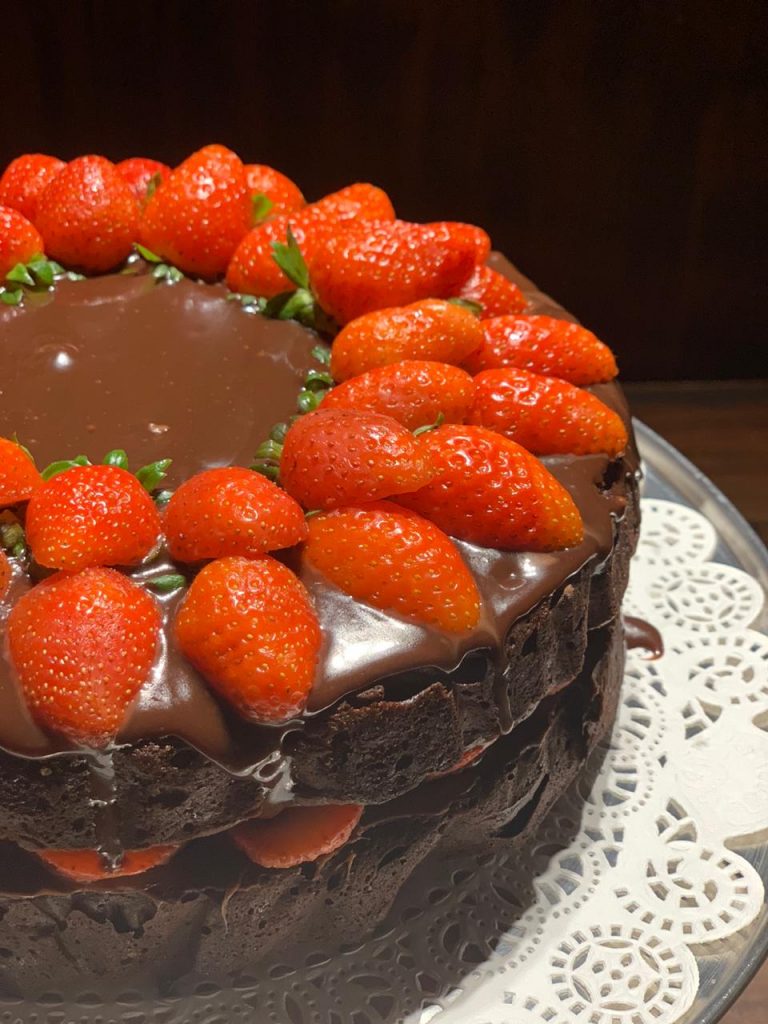 CLOSE UP!!!
LAST ONE!!!!
HOME MADE STRAWBERRY AND RHUBHARB JAM
Check Out My Next Post For The Recipe
Would love to see your remakes on this Fabulous Brownie
Much Love Nuzrath 💕