Pol Rotti or Coconut Flat Bread is made using fresh coconut and plain flour.Another popular Local Meal
This one's a winner in my home any day!!!
My kids love to eat this plain or while it's hot they would apply either butter of any one of the spreads available : Nutella,Peanut Butter or Even melting Biscoff Yummmers !!!!
As adults we prefer to have this with something spicy like a Meat Gravy,Ambul Thiyal,
Or Simple Katta Sambol or Lunu Miris !!! What's your favorite accompaniment with these bad boys ???
My Version of " Ambul Thiyal or Blackened Sour Fish" Refer to link attached below
I have a very simple recipe in my blog site.Refer to link attached below :
Anyway let's get started on the Pol Rotti
You Will Need
500g All Purpose Flour
250g Freshly Grated Coconut
One Cup Water
Salt to taste
1 Tbsp of Butter (Optional)
Blend the coconut with water and mix with the flour and other ingredients to make a slightly sticky but manageable dough.
Use oil if needed
Let this rest for 30 minutes before rolling out and making the flat rottis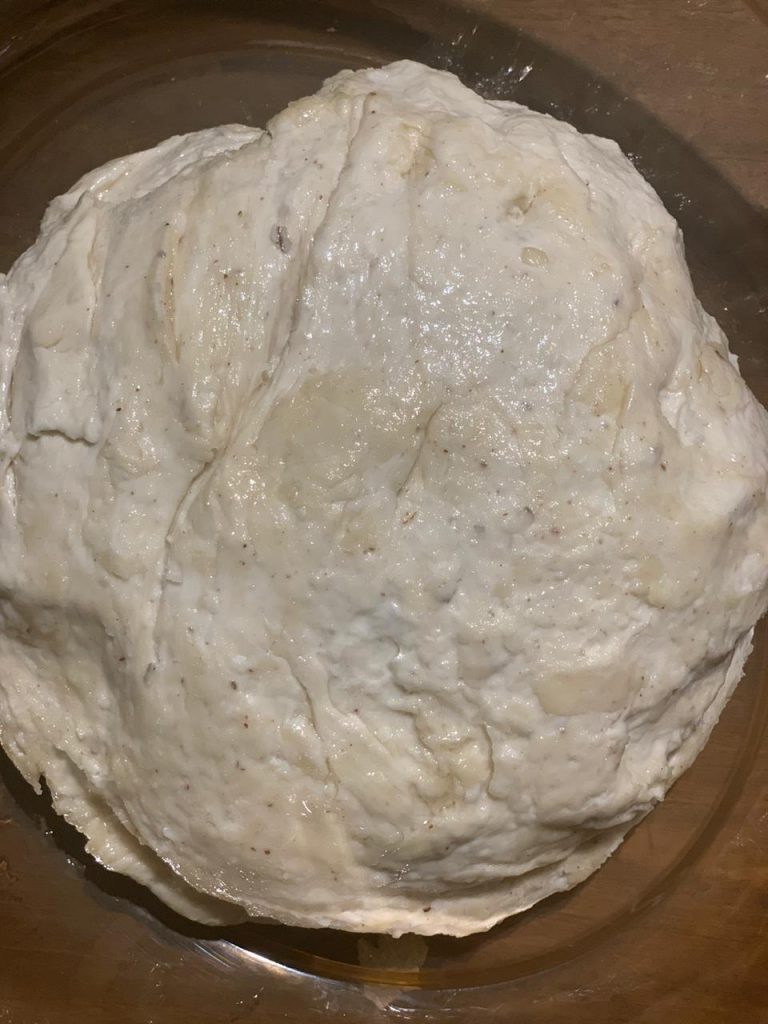 This is the Basic Pol Rotti Dough but we make one delicious variation by adding chopped red onions, garlic and curry leaves.Maldive Fish Chips : This is next level !!! If you love heat add some fresh green chillies too
I also have a sneaky variation for getting those veggies into your kids diets, add some finely chopped carrots, spinach etc into the dough.I promise, they won't even know !!!
Make into dough balls and let this rest till you are ready to make them rottis
Transfer to an oiled flat surface and use the tip of your fingers to flatten the rotti into circular shapes.Use more oil if needed to avoid sticking.You could also cut them out using cookie cutter if you like them all in one size (OCD issues are relatable)
Place in a heated rotti griddle on medium flame and cook well on both sides
Serve warm with your favourite condiments.Makes about 10 Rottis
The image shows Seeni Sambol : A delicious onion relish made with onions caramelised to perfection…Find the link attached below with my recipe for Home Made Seeni Sambol
Would love to see your remakes on this Deliciousness.Be sure to tag me on social media or send me a screenshot if your account is private so I can re share them on my stories
Stay Safe ? Stay Home ? Stay Sane ? Be Responsible
Much Love ? Nuzrath