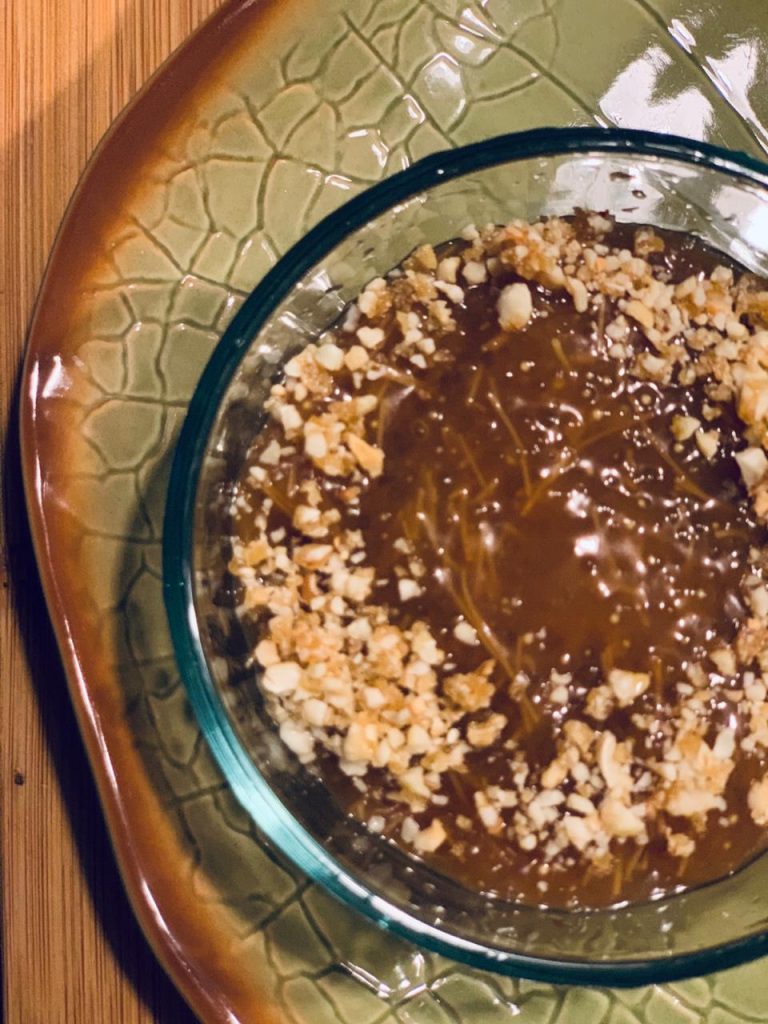 Srilankan Style Sago and Jaggery Porridge is one of my moms favorite things to make on Thursday nights with Warm Pol Rotti
She would break the rotti into tiny bits and mix them with the delicious sweet porridge like pudding and enjoy with freshly squeezed coconut milk… Sounds so comforting right??
Sago looks similar to tapioca pearls that become glossy and transparent once cooked but sago is not chewy like the bobas instead they're really soft.However they're both sourced differently.In Srilanka Sago is commonly found and used for many sweet dishes.If you check my feed you will notice I used it to make Purple Yam Pudding,Sweet Kitchdi and I also use them while making the Pani Pol mixture….Gives a great texture to your dish👌🏻
Anyway this Sweet Porridge is made quite often in our little home just like my mom used to make every Thursdays…Some things become tradition and it makes me feel closer to her when I continue doing something she used to do…
The sago is cooked in water infused with cardomoms, then mixed with Kithul Jaggery that melts and brings out a beautiful colour.I do not use sugar but you can totally do that if you have no jaggery available : my friend Hafsa tried out with caramelised sugar because her jaggery stash was over and it still looked so good👌🏻
Vermecilli is also a great addition to this sweet porridge
I make myself a Creamy Dreamy Sago Porridge with only coconut milk when I'm in a mood to have it for breakfast with some chopped fruits. Recipe is already on the blog site, refer to link attached below :
We served the Jaggery Sago Porridge with freshly squeezed coconut milk and nuts or sultanas….
How do you like to have your sweet porridge??? Would you dip with some warm Rotti?
Head over to my Instagram page and check out my post on the feed for videos : Refer to link below
https://www.instagram.com/p/CIC37TEhfjR/?igshid=1g98hwut36oti
Let's Get Started
You Will Need
50g Sago Pearls
2 Cups water
5 Cardamoms
1/2 Cup Kithul Jaggery
1/4 Cup Freshly Squeezed Coconut Milk (add less or more according to your preference)
Vermicelli (optional)
Nuts , Sultanas for topping
Step One : Boil the sago in water and add cardamom for flavour
Step Two : Add Jaggery
Step Three : Let it melt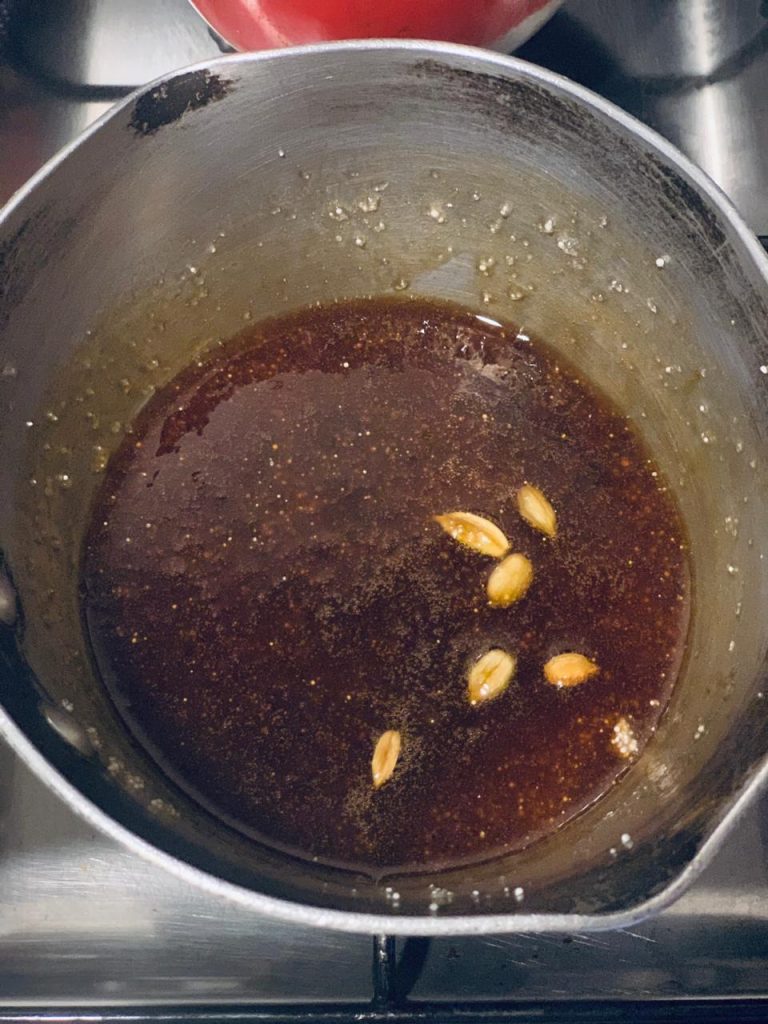 Step Four : Add Vermicelli
Let it sit for a few minutes to allow cooking.You could also pre cook the vermicelli
Step Five : Add Coconut Milk before serving
Garnish wit sultanas and nuts of choice
Would love to see your remakes on this deliciousness and be sure to tag me opt send me a screenshot if your account is private so I can re share them on my stories
Recipe for Pol Rotti will be on the next post : Wait for it !!!
Stay Safe 💕Stay Home 💕Stay Sane 💕Be Responsible
Much Love 💕 Nuzrath
srilankanfoodie #mylankanfoodjournal #foodblog #colombofoodbloggers #colombolife #foodiesofintsagram#onthetable #instadaily #igers #eatpraylove #positivevibesonly#alhamdulillaforeverything💕