What a beautiful way to start the day!!!
This Creamy Goodness is so worth trying and so easy to make
Ideal for the Summer if you're experiencing it now in the other parts of the globe.If you're Srilankan,and you're eating too much Durian because its the heaty season ya'll!!!
But this delicious bowl was created while trying to make use of the ingredients I had in my fridge for a quick breakfast….Turned out so well that I had to make extra for the fam!!!LOL
Basically a #fridgeraid #pantryraid situation!!!
Asks for only two ingredients as the base and can be topped with any thing or even eaten plain with a natural sweetener of choice
I used Coconut Sugar From Organic Life Company, check their page out for more details
https://instagram.com/organiclifeteas?igshid=ydg2uewe9vj4
The delicious base is made with plain sago pearls cooked in water and then thickened with coconut cream
The Ceylon Coconut Company has the best Local Coconut Products.Check out their products on the page, link is attached below :
https://instagram.com/ceyloncoconut.company?igshid=7rujqyalr6zj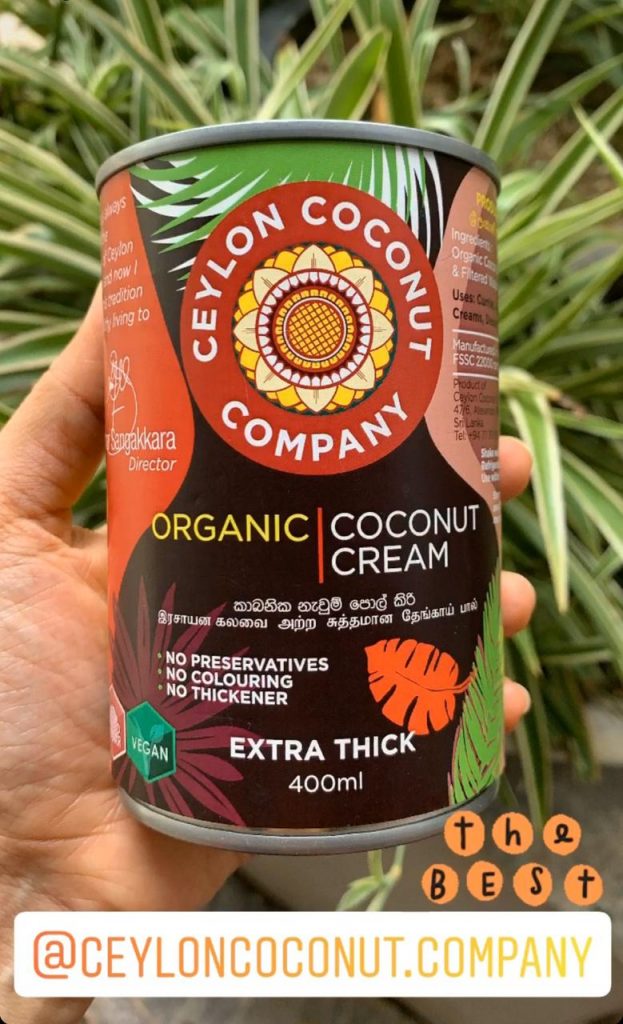 Let's Make This Quick Break Fast Goodness!!
What you will need
1/2 cup Clean Sago Pearls
1 cup water
1/2 cup thick coconut cream or 1 cup coconut milk
pinch of salt,cardomom for flavour/vanilla(optional)
Toppings of Choice : Fruits or Nuts
Natural Sweetner
Boil the sago pearls in water with a pinch of salt and flavourings.When the pearls becomes almost transparent add in the coconut cream and bring it to a boil.This thickens as it cools so remember to remove off fire a little runny so it sets perfectly….Pudding like consistency
Watch my instagram page for the video on the consistency.
That's The Base and it's as easy as that!!!
Now its time for the toppings : I had these in my refrigerator so used them up otherwise I would've had it plain with a sprinkle of jaggery maybe….Still soo good…yumm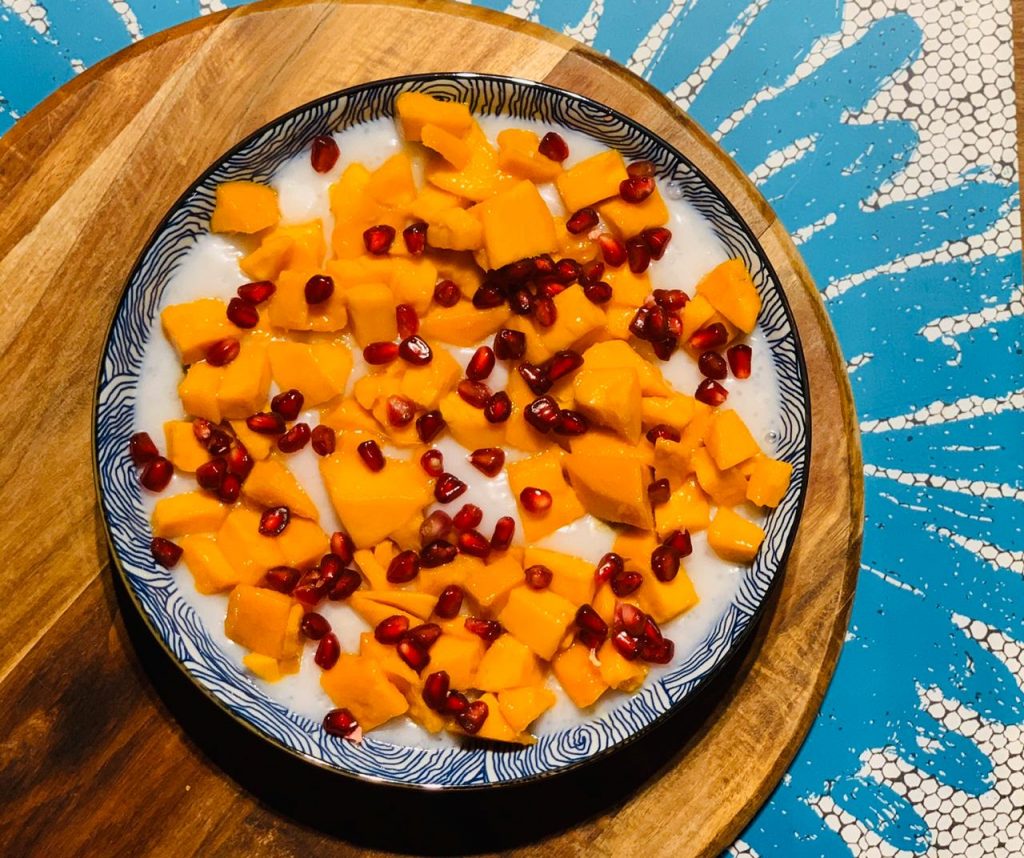 NOW TIME TO ENJOY THIS BOWL OF GOODNESS!!!
Would love to see your toppings on this!!!
Have a great weekend everyone!!!!
Much Love Nuzrath ?