This is one of my favorite flavours to make because you can never go wrong with this cookie dough if you have all the ingredients.
Super easy and so versatile.I have made several variations of this cookie dough.Namely a Biscoff version ofcourse !!! And the regular Dark Chocolate Cookie Dough loaded with nuts !! Also used the same cookie dough to make Biscoff stuffed cookies or Nutella stuffed cookies…Yummmm
They all turned out absolutely amazing and I've been making this ever since I was a teenager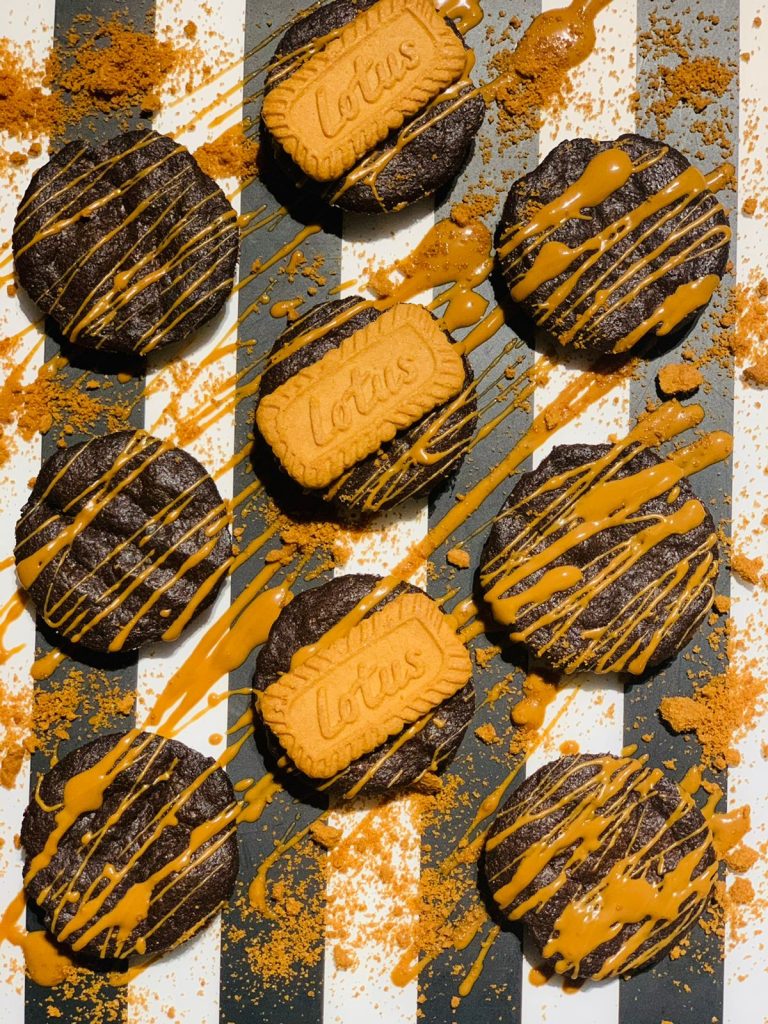 Let's Get Started
You Will Need
200g Butter
700g Dark Chocolate
I tbsp instant coffee with 2 tbsp Water
1 tsp Vanilla
250g Brown Sugar
5 Eggs
450g All Purpose Flour
50g Cocoa Powder
4 tsp Baking Powder
Pinch of salt
1 Cup Chocolate Chips
Chopped Nuts (optional)
Mix dry ingredients together in a bowl and sift together twice
Melt Butter and Dark Chocolate in a heat proof dish over a double boiler or you could simply microwave it for 2 minutes while stirring in between intervals of 30 seconds.
Ideally I would use a Pyrex if I'm using the microwave and Clingwrap to avoid any splatter or mess inside the microwave.
Add in instant coffee
Add in the sugar and combine well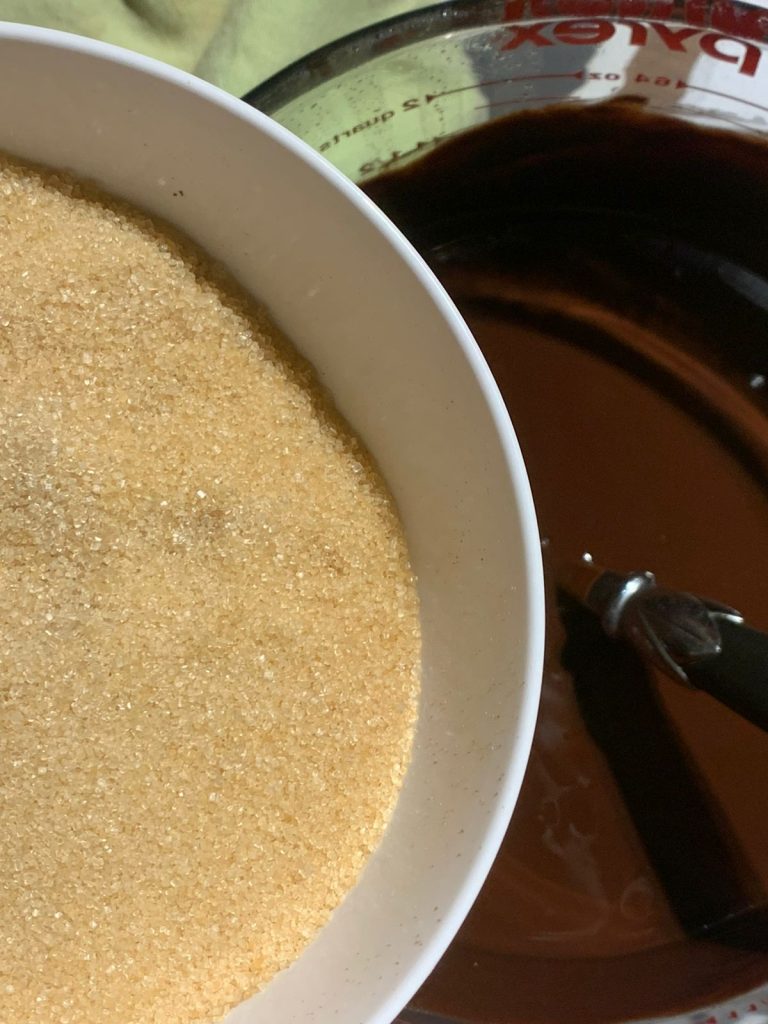 Let this cool down completely
Add in eggs one at a time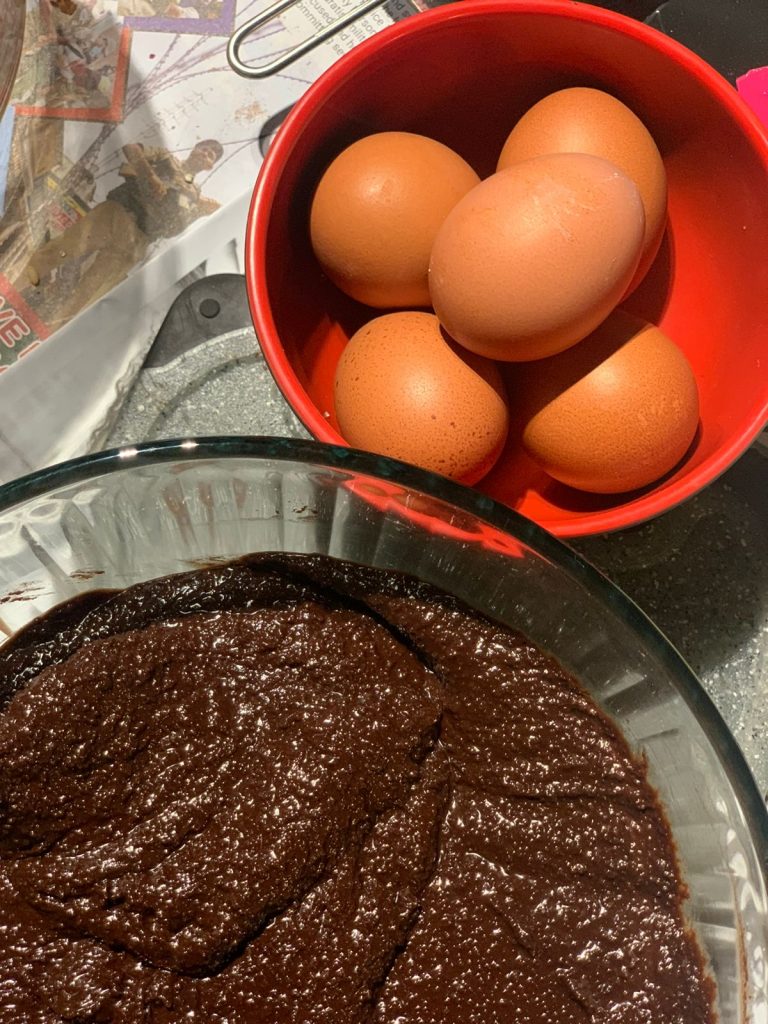 Gradually spoon in the dry ingredients and mix till well combined and forms into a smooth dough.
Add Dark Chocolate Chips
Add in fillings of choice.Each time I would add different things
Chill this dough overnight for best results
You could make into medium sized balls 40-50g per large cookie ball and store in a container or you could freeze the whole cookie dough.The choice is ultimately yours.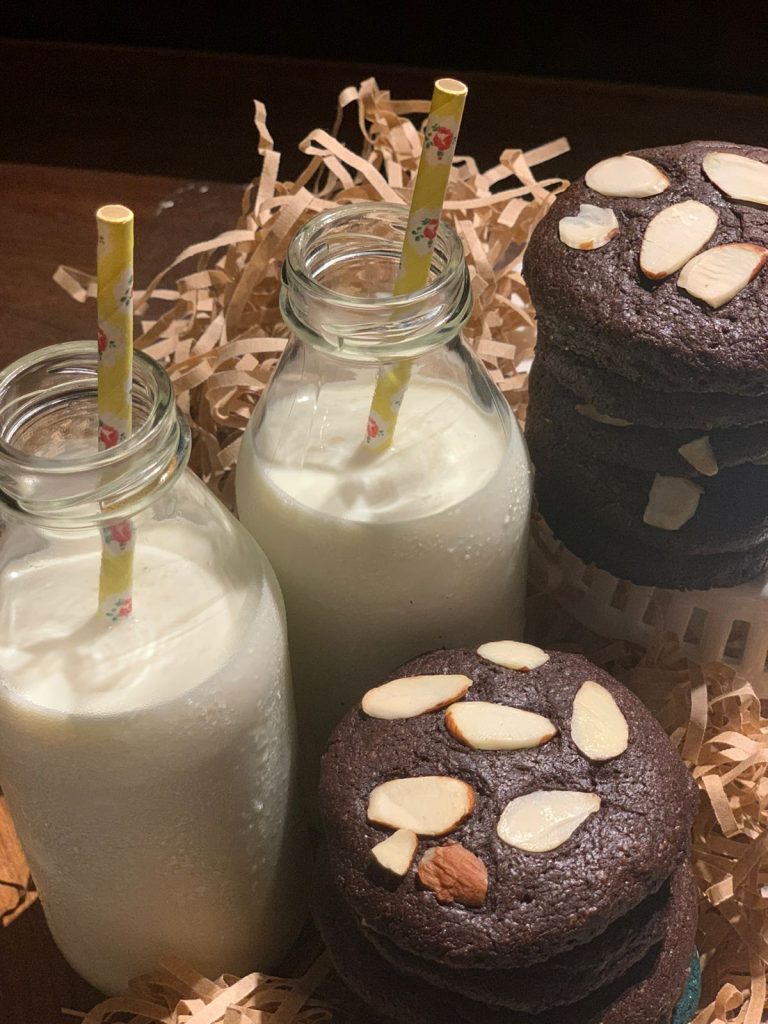 If you're making a regular cookie :
Scoop out the cookie dough balls and place on a lined baking sheet leaving enough space for the cookies to expand.Do not over crowd the baking tray.They will run into each other.
Bake in a preheated oven at 180' for 8-10 minutes.Let this cool down before transferring from baking tray to a cooling rack.
Read my post on useful tips and tricks to baking the perfect cookie.Refer to link attached below :
If your making cookie cups, I would usually grease each cookie holder in the cookie tray with oil/butter and also line with a small sheet of parchment paper to be on the safe side.This helps remove the cookie cup off the pan easily.Then I would use my fingers and firmly flatten the cookie dough in each cookie holder.Once it's done baking I would fill it with either a rich white chocolate ganache or in my case today more melted Biscoff Spread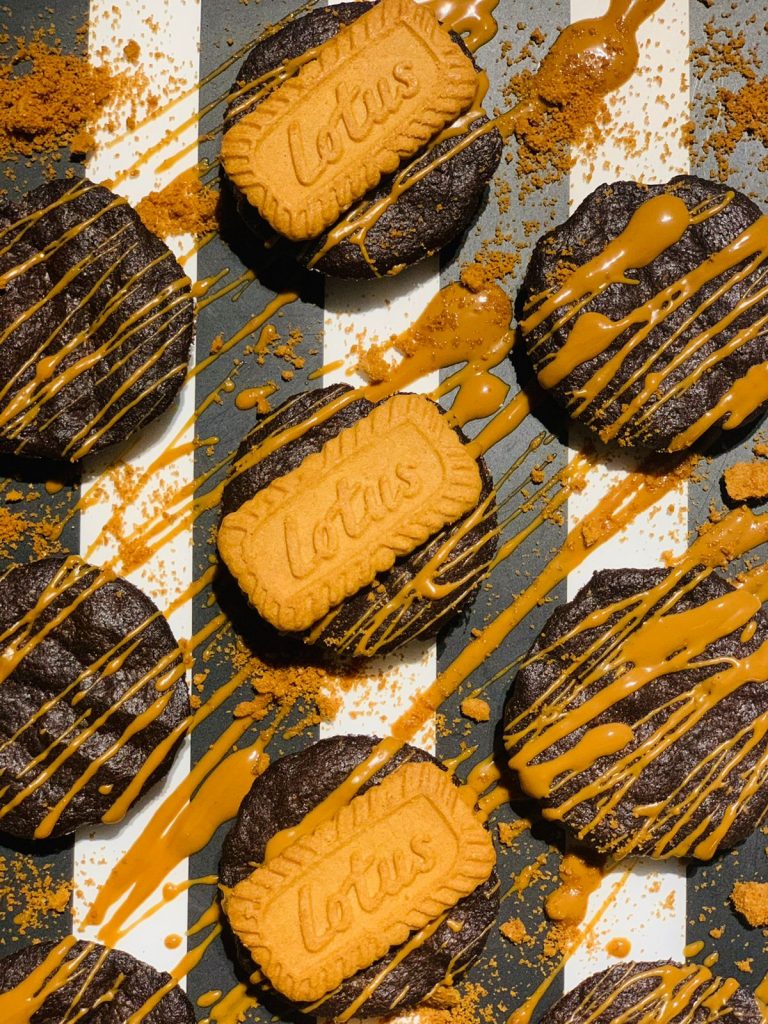 For stuffed cookies :
Freeze spoonfuls of Biscoff spread or Nutella placing them on a lined tray away from each other.When they're nice and frozen, place each in the middle of flattened cookie dough and cover it up.Then flatten it again slightly and freeze for baking later.You could pop them into the oven immediately after placing on a lined baking tray without having to thaw cookie batter.This helps to hold the shape without going all over the place.Flat cookies are not so appealing to the eyes
Check out my detailed recipe in the blog site :
Would love to see your remakes on this deliciousness.Be sure to tag me or send me a screenshot if your account is private so I can reshare it on my Instagram stories.
Much Love ?? Nuzrath
#srilankanfoodie #mylankanfoodjournal #foodblog #colombofoodbloggers #colombolife #instadaily #bekind #begrateful