Alhamdulilla we are at 10K and Celebrations began with Biscoff
First a loaded Biscoff Latte for the hubster and then Biscoff Stuffed Cookies
Definitely one of the most exciting things for me this year.So grateful to have met my beautiful insta sisters who have turned out to be my biggest support system along with my own little family??You know who you are and how much I love you all??eek…and I'm so excited to have the swipe up option lol ?? need to figure out how it works…hasan help me !!!
This beautifully customised board was sent by The Mug Shot Company for reaching 10K.Do check them out for all your customised printing needs. They're based online. Refer to link below :
https://instagram.com/the_mugshotlk?igshid=c8d955oipemn
I would like to thank each and everyone of you from the bottom of my heart ?? (cheesy?)Thank You for the overwhelming love and support ?? Never imagined I would reach 10K so soon because I wanted to make sure my growth was organic and not only about the numbers : It was about meeting beautiful humans who want to help each other grow !!!
My mom always taught me that we grow by supporting the other ??
??Don't You Agree????
However you will always come across trolls or keyboard warriors who may not agree with you or doesn't approve of your content but that's ok because you're not on this platform to impress them…Just treat them like noise and keep doing what you do best !!!! As long as you know what you're doing does not displease your creator
Don't Miss Out my interview by Panchali Illakoon from The Daily Mirro with Dish It Out Q & A : Read to see the inspiration behind My Lankan Food Journal Started…
https://www.facebook.com/300826439936202/posts/3930310136987796/
???These cookies are stuffed with Biscoff Cookie Spread and Crushed Lotus Biscoff Cookies ????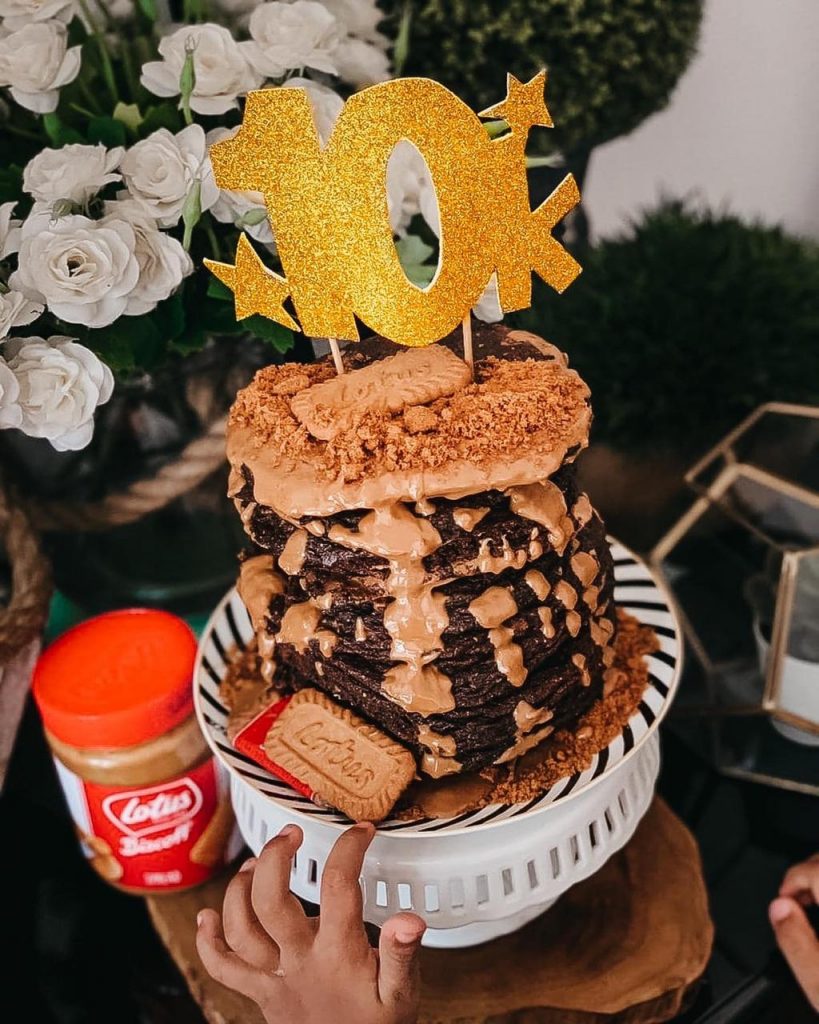 Keep Scrolling to learn how I made these delicious stuffed cookies
I will brief you on the process in this post
You Will Need
Chocolate Chip Cookie Dough
Lotus Biscoff Spread
Lotus Biscoff Cookies
Let's Get Started
Step One : Spoon out Biscoff Cookie butter using a measuring spoon or a tsp and place carefully on a lined tray while spaced out and freeze for at least few hours or till it's quite firm, preferably overnight.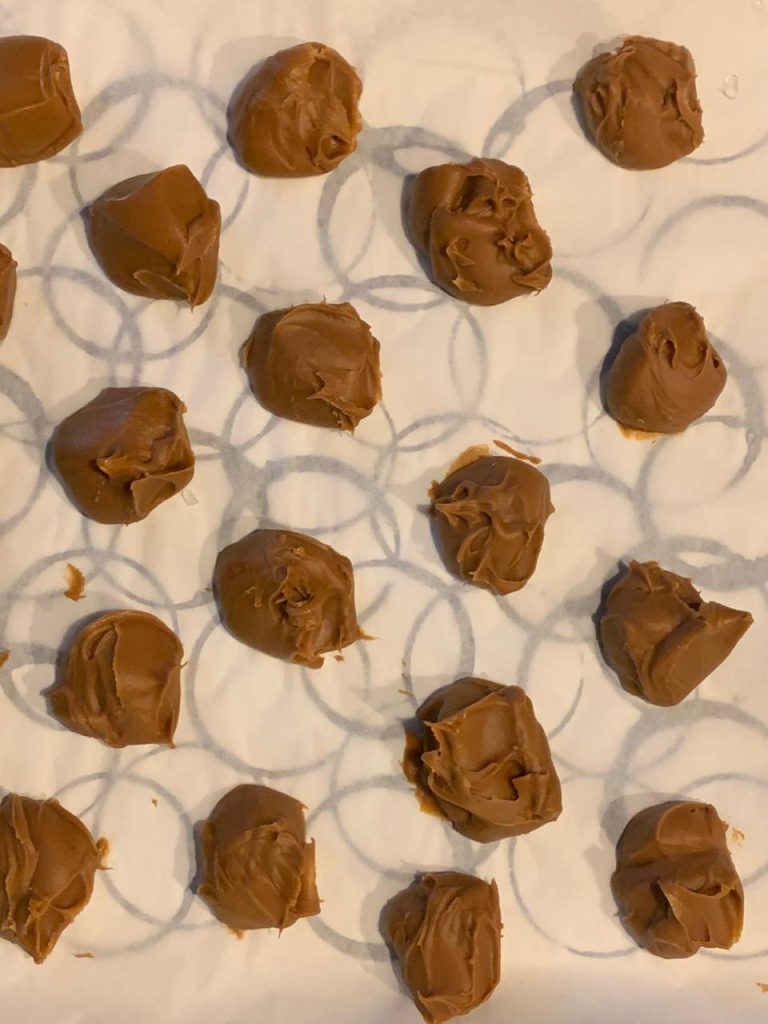 Step Two : Remove the frozen Biscoff Cookie Butter blobs just before stuffing the cookies and roll them in crushed lotus Biscoff cookies.
Make sure the cookie dough is ready. I had some frozen cookie dough and that saved so much time for me…
Step Three : I used 50g per portion because we love large stuffed cookies.But you could make even smaller dough balls.Measuring each cookie ball helps bake evenly and presents best results.
Step Four : Slightly flatten the cookie dough ball, make a small well in the middle of the cookie dough and place the frozen cookie butter blob in the middle.Then place another slightly flattened cookie dough ball over this and press to form the cookie shape.
In total you would be using two cookie balls to make one cookie
Watch the time lapse video in my instagram post.
Link is attached below :
https://www.instagram.com/p/CMDIgtLB_Gt/?igshid=xj570q37llfb
Step Five : Place each Stuffed Cookie on a lined baking tray and bake in a preheated oven at 180′ for approximately 12-15 minutes only….
Make sure they're spaced out well because they will expand quite abit while baking
They will still be slightly soft when removing from the oven but always remember they firm up while cooling..
After Cooling I stacked them up , drizzled more melted Lotus Biscoff cookie butter and finished off with crushed Biscoff Cookies…Doesn't get any better than this !!!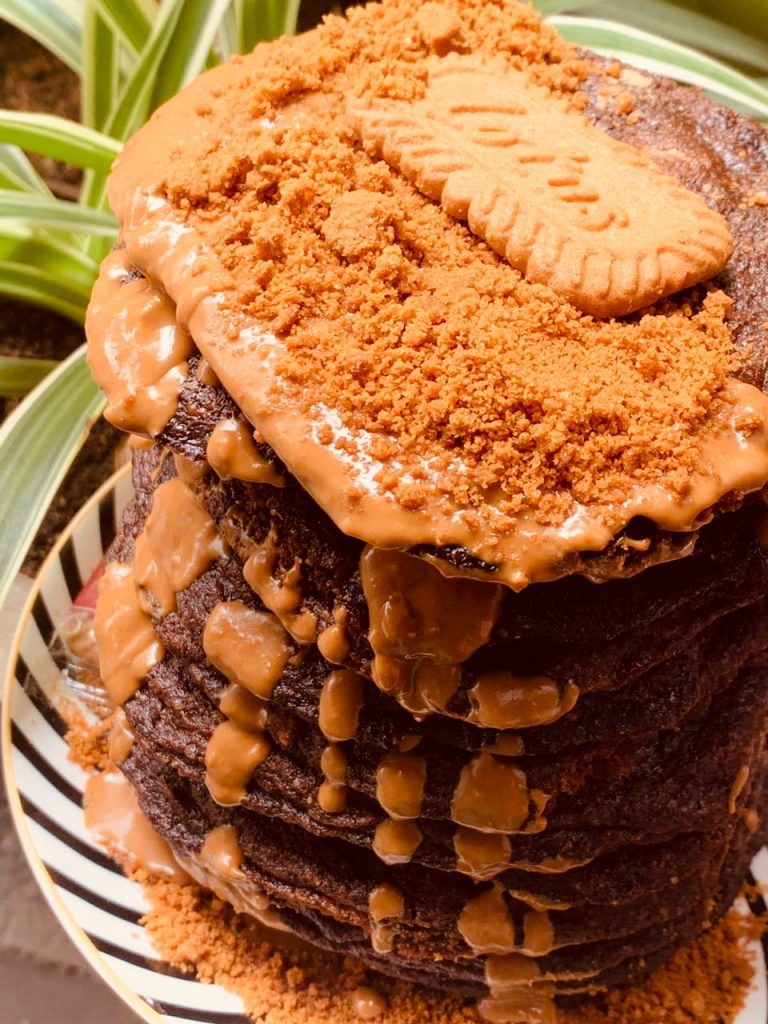 Would love to see your remakes on this deliciousness.Be sure to tag me on social media or send me a screenshot if your Account is private so I can re share them on my stories
10K Celebrations didn't end here this time, scroll down….there's more
10K Surprise Celebrations with the Family??who you are tomorrow begins with what you do today- unknown
No one will ever understand your craziness like your family…love never ends Alhamdulillah
My family My Support System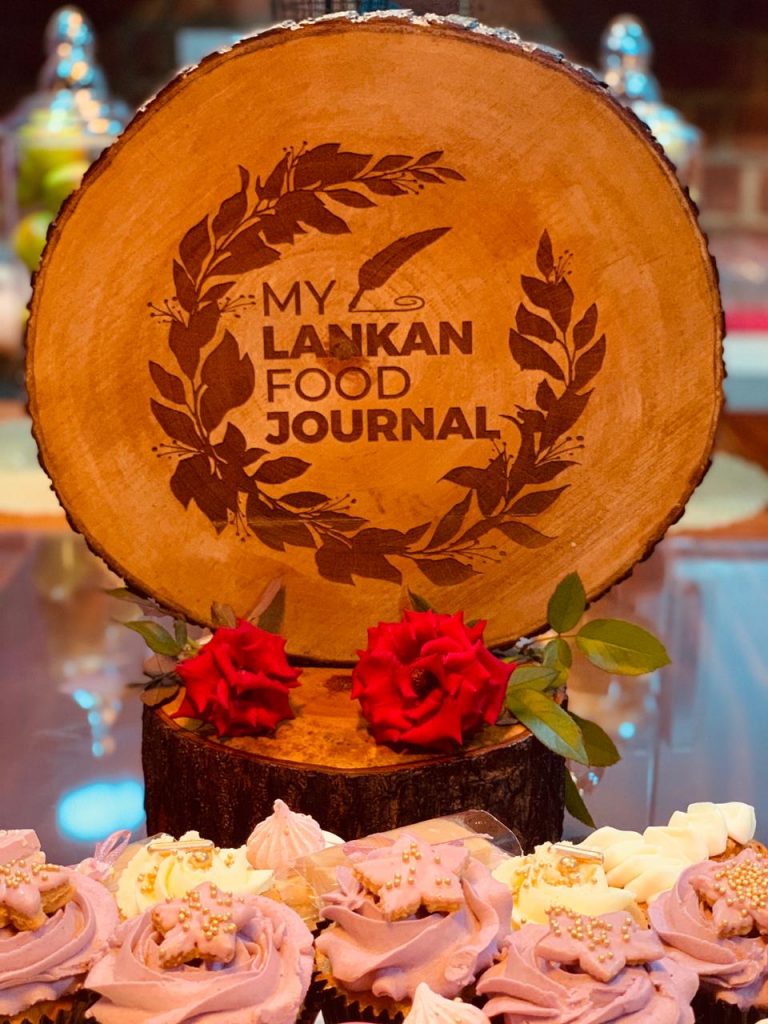 They went out of their way to get me this custom made board : How sweet is that ??
Check out my instagram Post and show some love ? Refer to link below :
https://www.instagram.com/p/CMH4WtVhjGg/?igshid=15fapc1qotaga
Have a great day everyone !!! We have a busy week !!! Stay Tuned for fun things….
Much Love ?? Nuzrath
srilankanfoodie #mylankanfoodjournal #foodblog #colombofoodbloggers #10kcelebrations #withthefamilia #supportsystem #colombolife #foodiesofintsagram#onthetable #instadaily #igers #eatpraylove #positivevibesonly#alhamdulillaforeverything