"Giving up is not an option"
.
Most Countries mark the month of October as Pink October or Breast Cancer Awareness Month which denotes the reason behind the pink ribbon.
.
However,Creating awareness and bringing to attention the signs and symptoms of Breast Cancer is much more than one month.
.
"There can be life after Breast Cancer,pre requisite is early detection" : Ann Jillian
.
Let's make a prayer for those strong women who fought till the very end 🙏🏻🙏🏻🙏🏻 and to those who won't quit the fight,we are here for you…..
Today Jamila and I are making Pink Themed Desserts in memory of this month.Please do head over to her instagram page and see what she has made.Link is attached below
https://instagram.com/food___passion?igshid=9s67fiuqne5w
Do Check Out My Instagram Page As Well.Link is Attached Below.
https://instagram.com/elegant_charms?igshid=1m47a773h8901
THEY HAVE SOME AMAZING HOME WARE,DO CHECK THEM OUT FOR MORE DETAILS
Let's make some delicious Stuffed Doughnuts
The basic dough recipe remains the same for all my doughnuts.You could make them according to your mood or preference.
Let's Get Started
For the Basic Dough you will need
250g All Purpose Flour
2Tbsp Milk Powder
1Tbsp Yeast
1Tbsp Sugar
2Tbsp Melted Butter
1/2 cup Luke warm milk
1 Egg
Vanilla
Step One
Melt the butter with the milk and let it cool slightly.
Step Two
Sprinkle the yeast and sugar into the luke warm milk mixture and let it react.Remember to make sure it is not too hot, because it will kill the yeast and there will be no reaction.This is also another way to check if your yeast is dead, or expired already.Let this sit for at least 10 minutes.
Step Three
For the dry ingredients sift all purpose flour & milk powder together.Mix sifted dry ingredients and rest of the wet ingredients together with the beaten egg and vanilla.Form into a smooth dough.
Step Four
Cover & set aside in a dark place & let this rest (30 minutes)
Step Five
When the dough is doubled up in volume transfer dough onto a floured surface and it's ready to roll out & cut into desired shape.
Place them on a flour flat tray to avoid sticking
Today we made stuffed doughnuts and regular doughnuts
But we did make these Glossy Chocolate Glazed Doughnuts too few weeks ago for the girls.Had so much fun decorating them.Will post the recipe for Dark Chocolate Glaze below
I used a doughnut hole cutter(From EBay)
For the stuffed doughnuts I used my regular cookie cutter
Step Six
Let these babies rise for another 30 minutes at least before deep-frying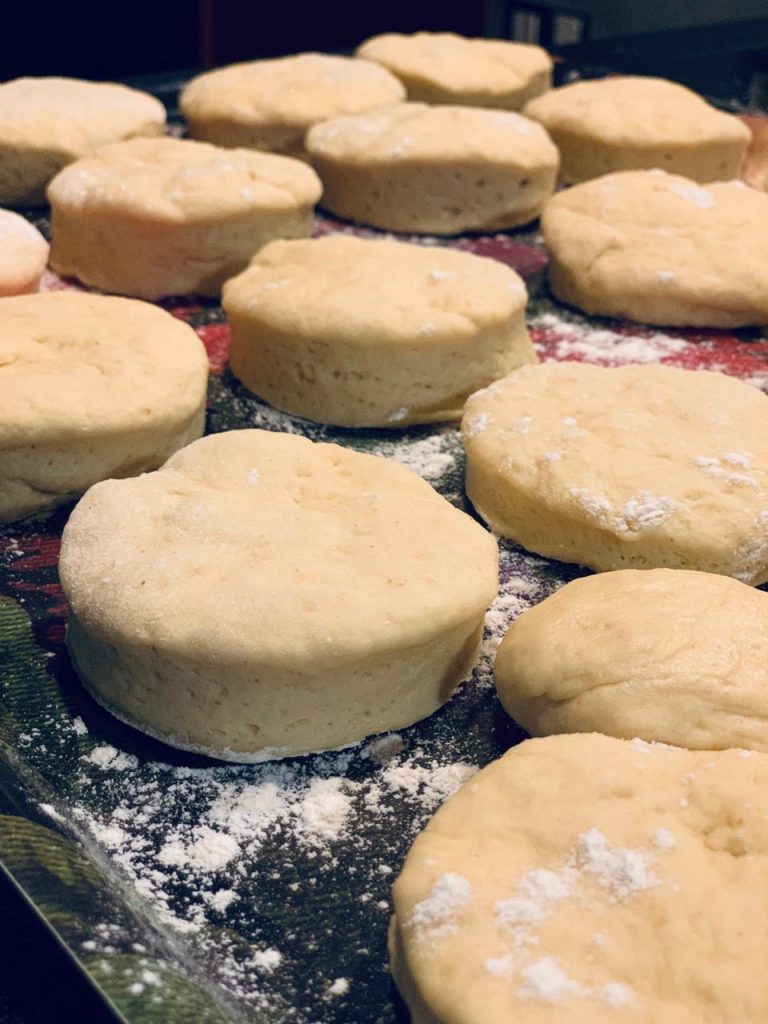 Step Seven
DeepFry these soft babies on medium high.
Let them cool while you make the filling or the topping
For Today's Stuffed Doughnuts I made a Creamy Berry Filling and Glazed with White Chocolate Ganache coloured Pink keeping up with the theme.
The Creamy Strawberry Filling
You Will Need
1 Cup Whipped Cream
1/2 Cup Cream Cheese at Room Temperature
Vanilla
1/2 Cup Berry Purée or Preserve
Almond Powder (Optional)
Step One
Beat the whipping cream and leave in chiller till needed.Leaving it out may cause it to curdle or not whip properly.The heavy whipping cream should always be chilled when beating for best results.Ideally the bowl should be chilled too.I don't do it all the time though.
Step Two
Beat the cream cheese at room temperature and fold the cream in lightly
Step Three
Add Berry Purée till well combined
The Creamy Berry Filling is ready!!!
To make the Berry Sauce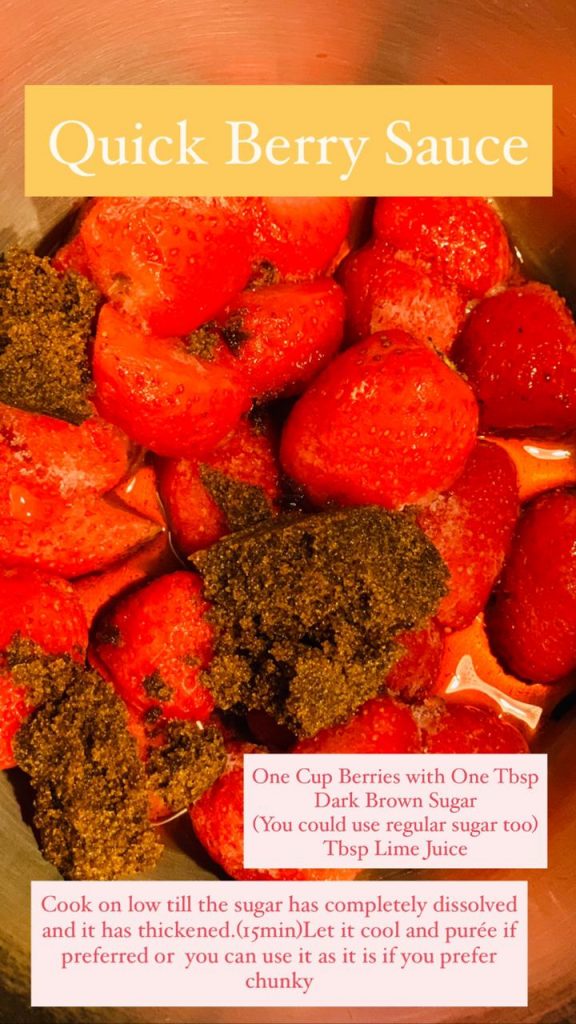 Let this cool completely before using.This stores well for days in the refrigerator and freezes even better.
Let's Make the White Chocolate Glaze
White Choc Glaze
400g cups White Choc Chips
1/4 Cup Heavy Cream(might require more depending on the quality of your chocolate)
1 Tbsp Corn Syrup/Liquid Glucose(Optional)
One Cup Icing Sugar
Step One
Add all ingredients into a microwave safe bowl and place in microwave for 45 seconds or until everything is melting.Do not over heat and burn the chocolate.
Step Two
Take the bowl out and whisk till everything is combined well.Let this cool for few minutes.It will thicken as it cools.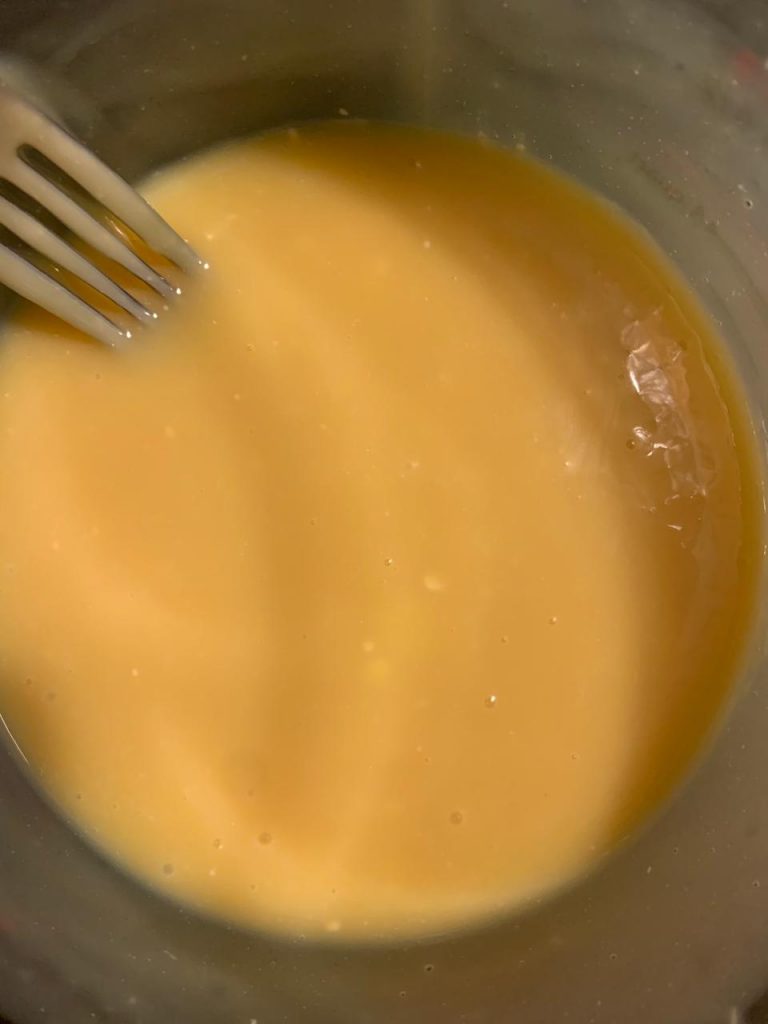 Add in preferred food colour.Todays I used 🎀 Pink
There are a endless ways you can serve a doughnut, here I share a few that I have tried and tested.
Dark Choc Glaze

For 400g dark choc, add in 4 tbsp of coconut oil & microwave for 45-60 seconds.Or double boil to make a smooth topping.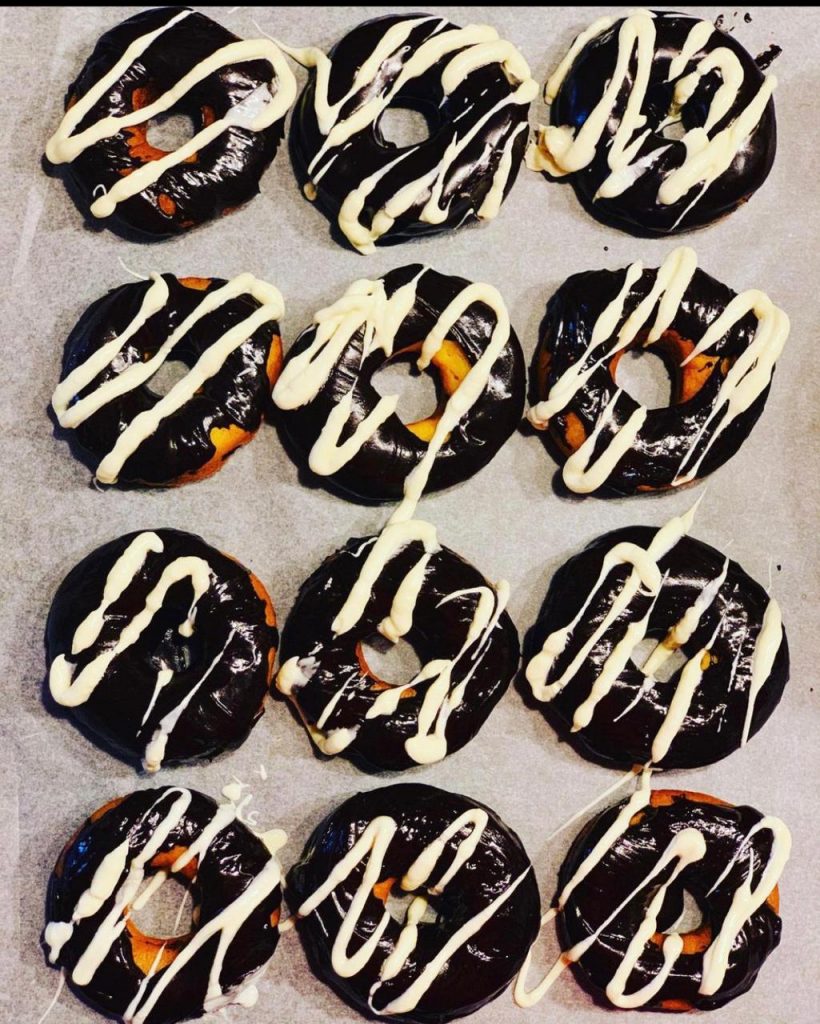 I used a piping bag for the white chocolate streaks.
piping bag from @biylanka
Sugar Glaze
Sugar glaze is the easiest way to serve the doughnuts for the kids.They love it with sprinkles on top!!!
If you noticed I did a tiny drizzle over these doughnuts with a streak of a different shade in pink.After the white Chocolate Ganache.I wanted to get the recipe for you guys as wel,so gave it a try…
Not so visible after I drizzled the chocolate drizzle,lol
To make this sugar glaze, all you have to do is just whisk in spoon by spoon of milk into the icing sugar until you get the consistency.You need a few tbsp,not more.Then you get a runny glaze.
Let's Get Started On Assembling These Babies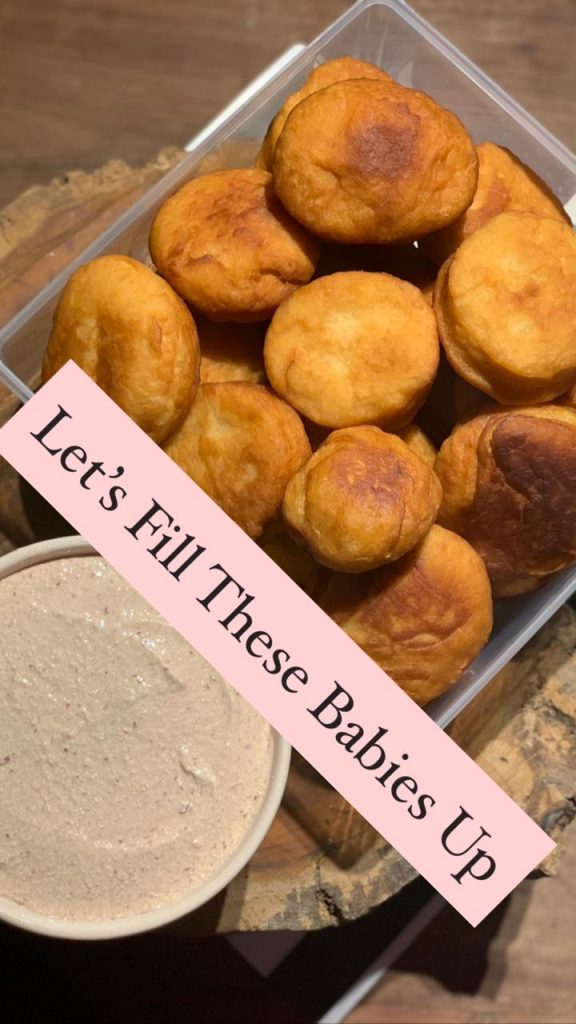 Step One
Ideally you stuff the doughnuts with the Creamy Berry Filling using a piping bag.I couldn't find my nozzle so I had to slice them up and pipe over instead.
Step Two
Before sandwiching the top of the doughnut I dipped the top in White Chocolate Ganache.This is all you need to do and your stuffed doughnuts are ready!!!!
But we did a drizzle of Darker Pink Sugar Glaze and Dark Chocolate Ganache, Just because we are so extra!!!
The image below shows before the drizzle…How gorgeous do they look???
I did not discard the doughnut holes: passed them through skewers & topped them with chocolate
Skewers from @standardholdings
You could also just have them doughnuts simple with a dust of cinnamon sugar
One Last Look of these gorgeous Doughnuts
One more thing to mention : Learnt from the cake expert Savy,never to use baby's breath flowers (Gypsophila) on food decor as they're extremely toxic she says. Honestly had no idea about this till she mentioned Thank God.Last thing I need these days the kids falling sick. Lemme repost her story with her permission.Check her page out for some delicious Lankan Cuisine and She makes some Fabulous Cakes too.
https://instagram.com/savisquishles?igshid=1gcd4g92k7v5x
Stay Safe
Much Love 💕 Nuzrath
srilankanfoodie #mylankanfoodjournal #colomboblogger #foodblogger #homemadewithlove #eatpraylove #instafood #instadaily #foodstagram #fortheloveoffood #foodfoodfood #chocolate #chocolatedoughnuts #whitechocolate #kidsfavorite #alhamdulillahforeverything💕