You Will Need
Ingredients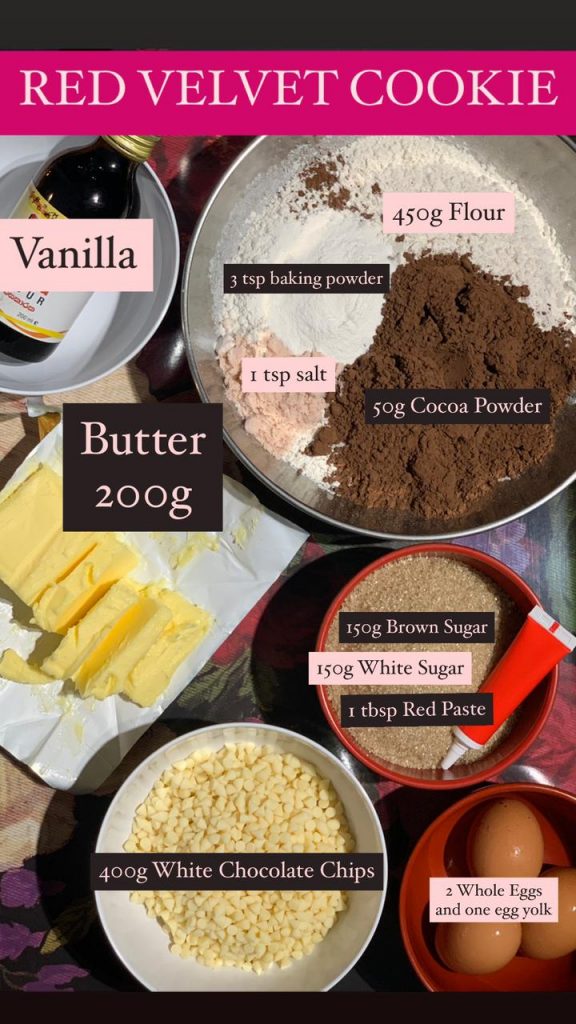 200g Butter
150g Brown Sugar
150g White Sugar
400g White Choc Chips
2 Whole Eggs and one yolk
1 tsp Red gel colour
450g Flour
50g Unsweetened Cocoa Powder
3 tsp Baking Powder
1 tsp salt
Vanilla
Soft dry ingredients together twice and set aside.
Step One : Beat Butter and Sugar till we'll combined but do not overbeat.
Step Two : Add Sugars
Step Three : Add Choc Chips
Step Four : Add eggs in one by one with colour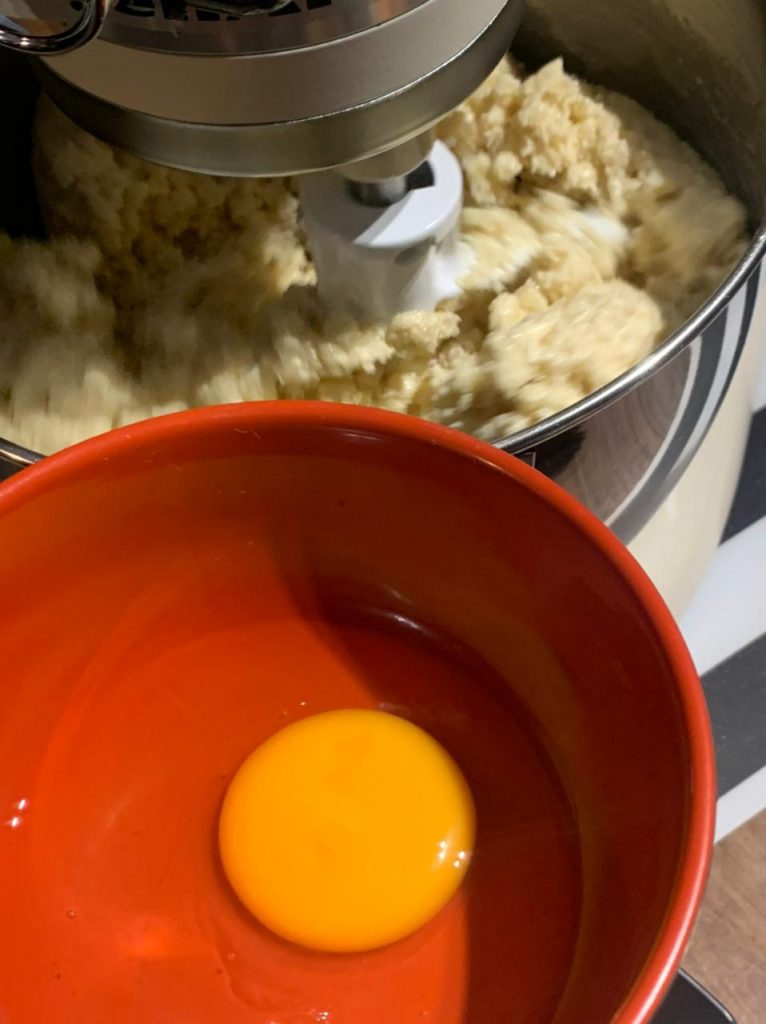 Step Five : Mix dry ingredients and form into a slightly sticky but manageable dough.
This dough comes together in minutes.As time goes it holds its shape.Refrigeration is key.
Make into medium sized balls and place in chiller or freeze till needed.Makes about 24 balls.Best if refrigerated overnight or at least two hours before baking.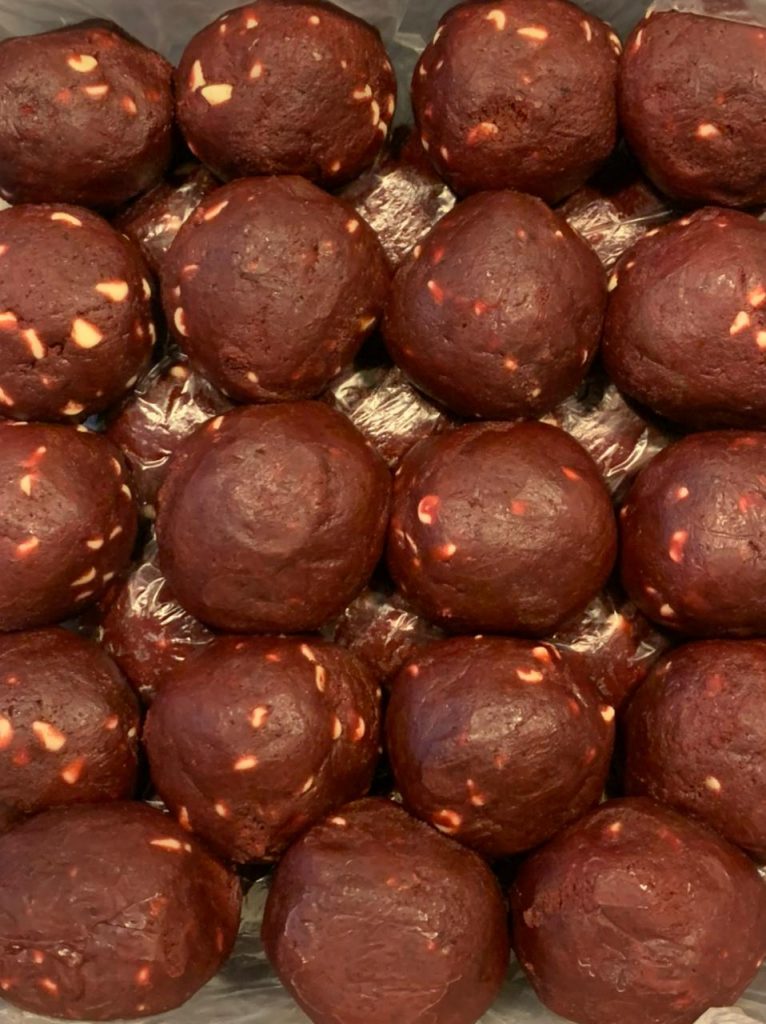 There's no need to thaw when ready to bake.
Just place them directly on a baking sheet and space out.Bake in a preheated oven at 180' for 12-15 minutes.Nothing more…
As tempting as it maybe to have a bite immediately which I do most of the time due to lack of patience.If you are planning on storing or serving to guests.It's best not to touch them while still hot because it may crumble
Let this cool down for at least 10 minutes before you transfer to a mesh rack
Read more on tips and tricks to getting the perfect cookie in my post from earlier.Refer to link attached below :
Would love to see your remakes on this deliciousness.Be sure to tag me on social media or send me a screenshot if your account is private so I can re share it on my stories.
Much Love ❤️ Nuzrath
#srilankanfoodie #mylankanfoodjournal #foodblog #colombofoodbloggers #colombolife #instadaily #bekind #begrateful