Vanilla Muffins to help you get through this mighty lockdown
Let's spread some sun shine with this quick and easy muffin recipe that requires minimal ingredients that's easily available
What's special about this naked cupcake is the finch vanilla powder.That's what takes the vanilla flavor next level and I swear you're gonna be obsessed !!!
Finch products are easily available to be purchased from their website www.finch.lk or they also deliver via PickMe and UberEats
Their Premium range is also available at Keells,Cargills,SPAR,Laugfs,and GLOMARK and selected retail outlets islandwide
Check out complete IGTV video in my instagram post.Refer to link attached below :
This is a fool proof recipe that's over a decade old.In fact this is one of my first ever muffin recipes that I tried out as a little girl who had no clue about anything related to cooking or baking but loved to experience the pleasure of eating
Thanks to my sisters I learnt so much from them when it comes to cooking and they taught me how to fix mess ups
These muffins were the perfect pair with a warm cup of tea in the evenings when kids play in the garden and they can't keep their hands off these treats.Pure Bliss
Already had a remake even before recipe was on the blog.By my dearest Shafra
They looked perfect .Check out her post on Instagram and see for yourselves.Follow her for some amazing design inspiration.Refer to link attached below :
https://instagram.com/soulfoodbyshaf?utm_medium=copy_link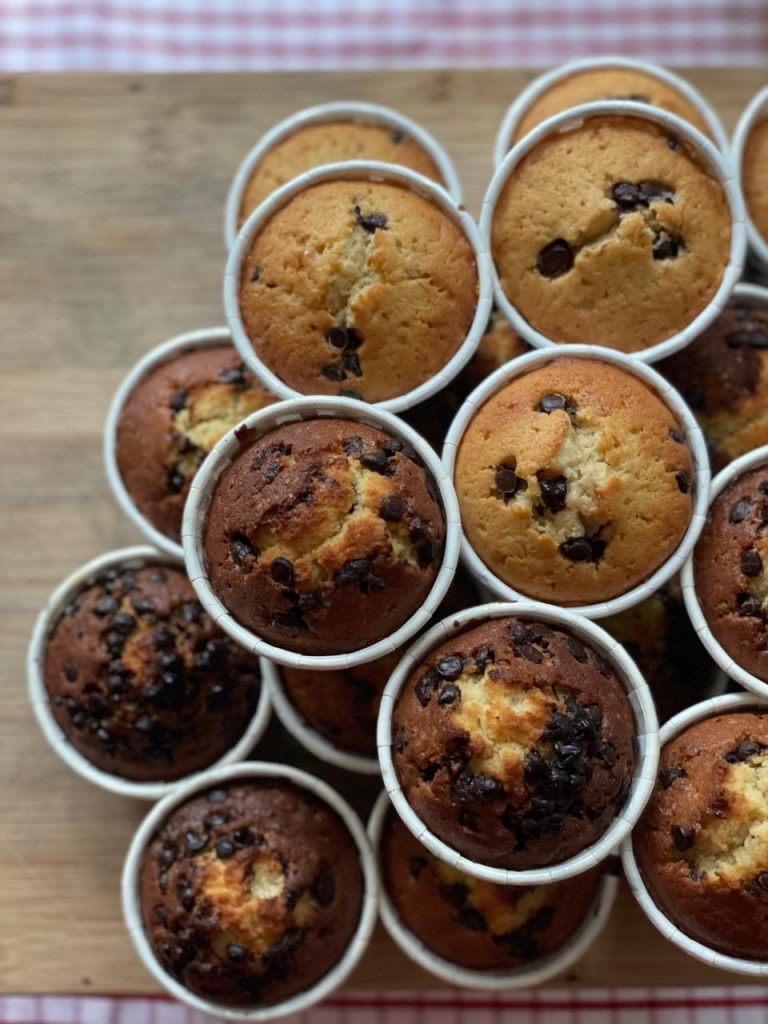 Let's Get Started
You Will Need
250g Butter
250g Fine Sugar
5 Eggs
1/4 Cup Whole Milk
300g All Purpose Flour
1.5 tsp Baking Powder
2 tbsp Milk Powder
Pinch of Salt
1/2 tsp Finch Vanilla Powder
Chocolate Chips or Nuts (Optional)
This is a basic muffin batter.You can adjust flavours and alter accordingly with each try by adding and removing flavours.For example if you want basic chocolate muffins reduce two tbsp of flour and add two tbsp of unsweetened cocoa powder into the dry ingredients and extra Choc Chips.Oil would be a great substitute for butter in this recipe as well
Step One : Beat Sugar and Butter till light and fluffy
Step Two : Add eggs one by one
Step Three : Sift all dry ingredients together
And add spoon by spoon while beating at very low speed
Step Four : Add Finch Vanilla Powder
Step Five : Add milk and beat on low
Step Six : Add Chocolate Chips or Nuts
Step Seven : Spoon out into muffin moulds using an ice cream scoop.This helps handle the quantity of batter in each
Muffin Mould.
Do not overfill the batter : this will cause to over flow
Fill 2/3 or 3/4 of the muffin cup and you will end up with the perfect dome that creates the muffin 🧁🧁🧁🧁
Step Eight : Bake in a preheated oven at 200 for the first five minutes and then reduce to 180' and bake for 20 minutes or until a toothpick comes out clean.
This batter makes 12 large muffins or 20 medium ones
As soon as they're out of the oven let them to rest for two minutes before transferring them to a wire rack to be cooled completely if you want to store for later….
My kids have no patience so they just grabbed as many as they can while playing in the garden.As adults enjoyed it warm with a nice cup of tea… Pure Bliss
What more can you ask for ???
Would love to see your remakes on this deliciousness.Be sure to tag me on social media or send me a screenshot if your account is private so I can re share them on my stories
Hope everyone's having a great day
Stay Safe ❤️Stay Home ❤️Stay Sane ❤️Be Responsible
Much Love ❤️ Nuzrath
#srilankanfoodie #mylankanfoodjournal #foodblog #colombofoodbloggers #colombolife #finch #finchsrilanka #finchspices #finchherbsandspices #finchfoods #finchhealthyliving #finchwithme #foodiesofintsagram#onthetable #instadaily #igers #eatpraylove #positivevibesonly