Lockdown Continues in Srilanka…
As you know this means everyone's home and everyone's hungry : also bored which makes them reach out to what ever is convenient and available
As a mom I truly feel responsible
Smart snacking is the best solution to this problem because eating anything and everything is not doing any good to physical and mental health
Swap those candy bars for these fruit snacks from @vlfresh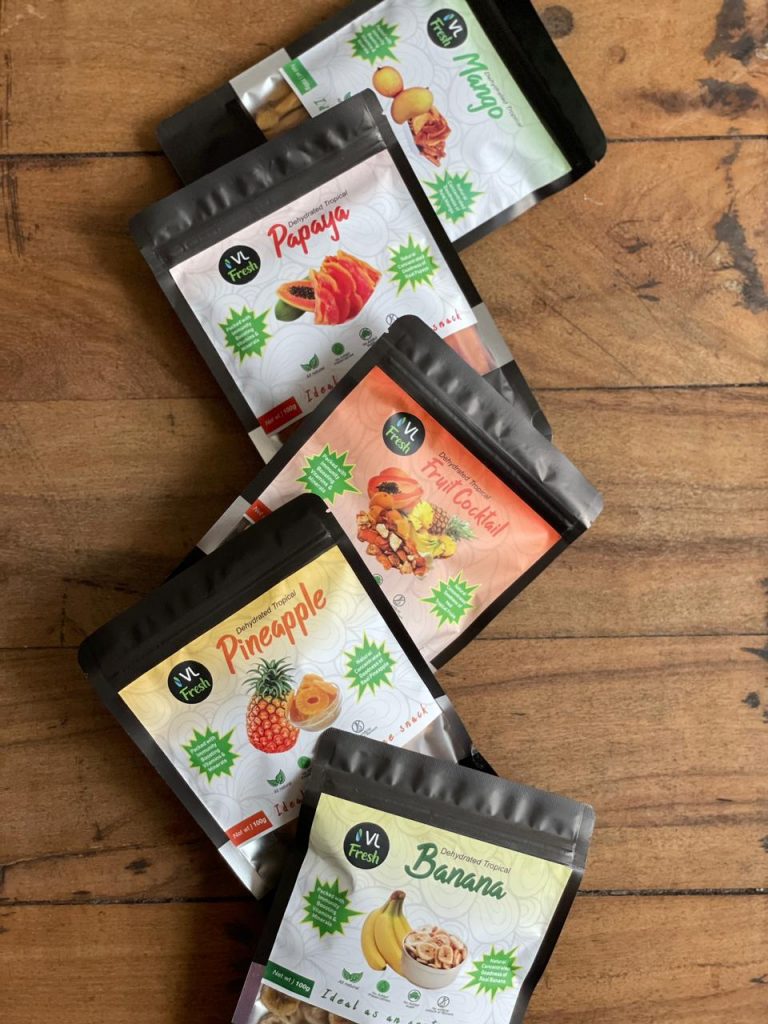 Check Out their instagram page for more details.Refer to link attached below :
https://instagram.com/vlfresh?utm_medium=copy_link
They are dehydrated fruit slices that have the same nutritional value as fresh fruit slices and a much healthier alternative to curb those unhealthy cravings
100% All Natural
No Added Sugar
and No Nasties
Place your order with them via www.vidulagri.com or
WhatsApp +94768349777
I made these insanely healthy granola bars with just 5 ingredients and ofcourse I had to personalize it using @vlfresh dehydrated fruit snacks
Watch the full video to see the easy steps to making this deliciousness.Check my instagram post for the IGTV Video.Link is attached below :
Let's Get Started
You Will Need
1.5 Cup Old Fashioned Rolled Oats
2 Cups Medjool Dates
1/4 Cup All Natural Maple Syrup
1/4 Cup Nut Butter
1 Cup Raw Almonds
1 Cup VL Fresh Dried Fruit Cocktail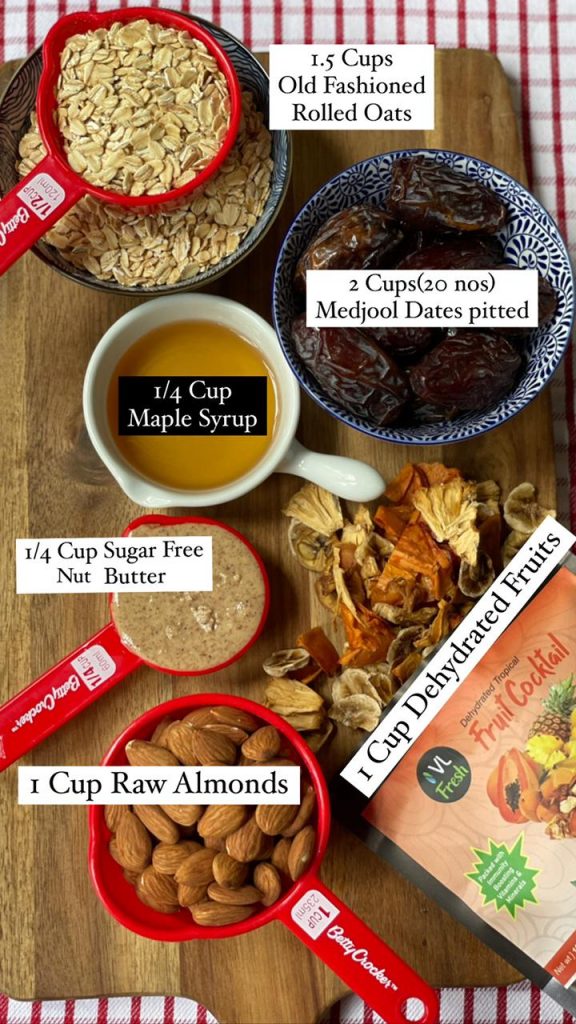 Recipe for all natural nut butter is available in the blog site : Refer to link attached below
Step One
I like the almonds and rolled oats toasted but you could add them in raw just like that.Skip this step if it doesn't suit your preference
Step Two
Remove seeds off the dates
And blitz in food processor till it gets blended into a paste
My mixture literally turned into a sticky ball of mashed dates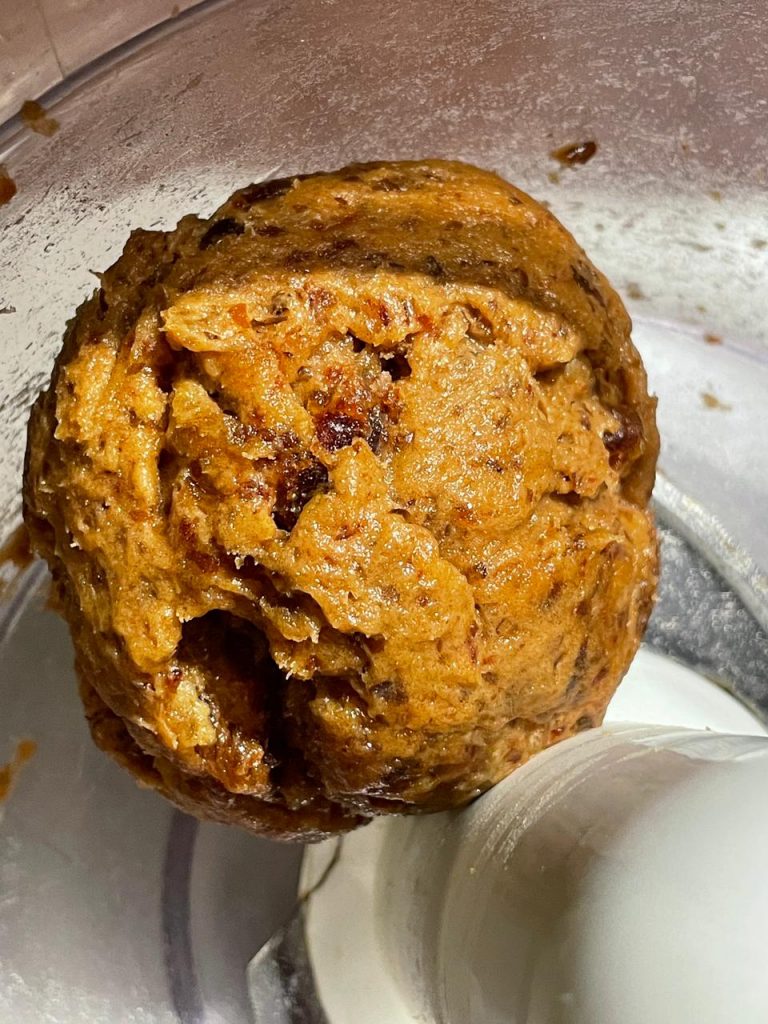 Step Three
Add VL Fresh dried fruit cocktail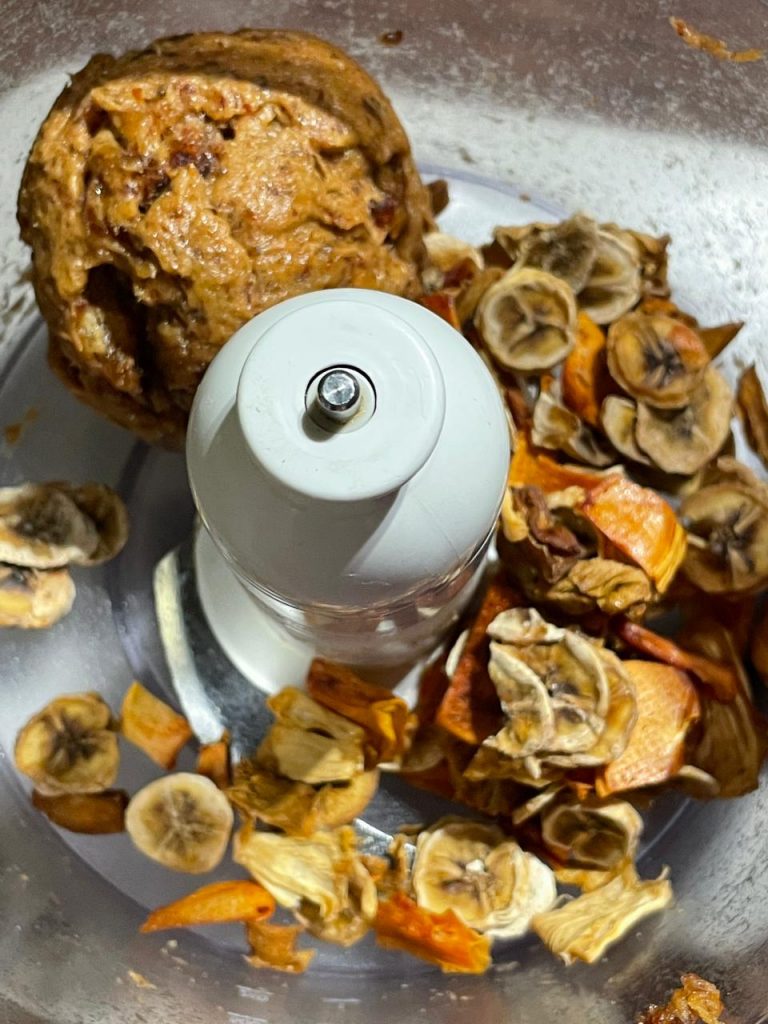 Step Four
Add toasted almonds
Scrape down the edges using a rubber spatula and pulse in between to get the perfect consistency
That's Perfect
Transfer to a bowl and Set this mixture aside
Step Five
In a small saucepan,combine maple syrup and nut butter.Keep on medium heat and mix till well combined.
You could use any kind of nut butter if you don't have almond butter but ofcourse flavour would be slightly different with each kind of nut.
You could replace maple syrup with original Kithul Treacle or Honey
Step Six
Add the Warm nut butter and maple syrup mixture into the date mixture
Step Seven
Add rolled oats in
Step Eight
Combine well into a doughy consistency using clean fingers
Use oil if necessary
Step Nine
Transfer to a lined 8" by 8" tray
2cm thickness
Press well using your oiled fingers and even the mixture out.
Let this rest for few minutes
Time to slice these bad boys
I rolled out a few into bite sized balls perfect for quick snacks from the remaining mixture
So easy to make yet so deliciously healthy
Would love to see your remakes on this deliciousness
Be sure to tag me on social media or send me a screenshot if your account is private so I can re share on my stories
Stay Safe ??Stay Home ??Stay Sane ??Be Responsible
Much Love ?? Nuzrath
srilankanfoodie #mylankanfoodjournal #foodblog #colombofoodbloggers #colombolife #instadaily #bekind #begrateful #vlfresh #dryfruits #healthyfood #fruits #snacks #fruitsnacks #mixfruit #funfood #granolabars #healthysnacks #fiveingredientsonly #veganfood #nonasties #foodstyling #foodphotgraphy #dehydratedsnacks #smartsnacking #foodfeed