Home Made Almond Butter is so delicious ,it is the similar method of making any kind of nut butter but when making Almond Butter you will need some patience
This recipe has no added oil or sugar ,the oil you will see is natural oils that are released when making the Almond Butter
Almond Butter is definitely much healthier than Peanut Butter because of its natural Vitamins and Minerals and also high level of fiber when compared to Peanut Butter
It has a good source of mono saturated fats which means it lowers the risk of heart disease and it's one of the best natural sources of Vitamin E and Magnesium also high level of antioxidants which makes it lower cholesterol levels and promotes healthy blood pressure levels.
Despite the high calorie content in Nut Butter,consuming it in right quantities aid in weight loss and helps balance blood sugar levels.Probably because of its high fat content it leaves you satiated for a longer period of time.
This has only two ingredients but remember that this is a long blending process.So make sure you give the food processor a break in between to avoid it getting too heated up.
And each stage changes within every 5 minutes
You could also use a high speed blender but that might require some oil to help blending.Use 1/4 Cup colorless oil if you prefer.Do not add water
Watch the video to check out the stages in my Instagram post.Refer to link attached below :
It takes at least 25-30 minutes in total or maybe little less to get the perfect consistency of nut butter.You can use any kind of nuts or seeds with the same method to make yourself home made creamy goodness.
Adding Cinnamon powder is only optional but if the nuts are unsalted you can add salt.Avoid salt if they're already salted.
Let's Get Started
You Will Need
3 Cups Raw Almonds
1 tsp Himalayan Pink Salt
Cinnamon (optional)
Toast the almonds in the oven for about 10-15 minutes at 180'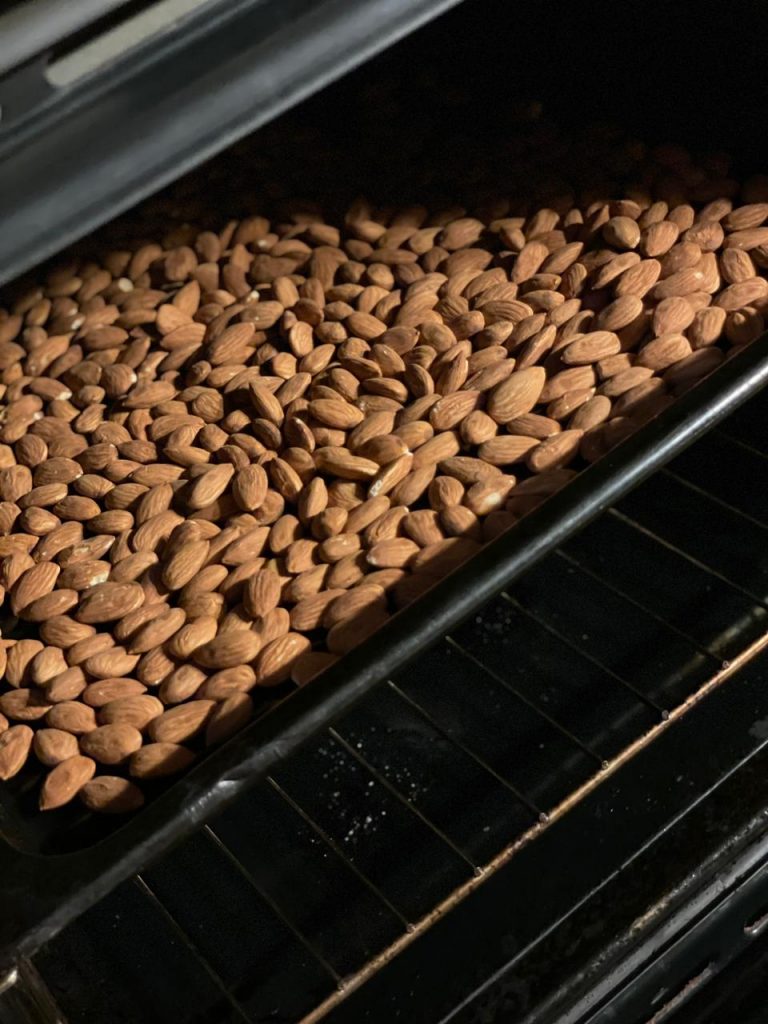 Pop them in the food processor while it's slightly warm.
This makes the job easier and saves some time and energy for your food processor
Pulse and Keep Blending at the beginning
Scrape down edges using a rubber spatula in between and keep blending
This will help everything blend evenly
Do not panic if your machine gets warm : It is normal.Give it a slight break if you feel it's too much to handle.
Stage One : Crushed Almonds
Stage Two : Few pulses later
Stage Three : Resembles Almond Meal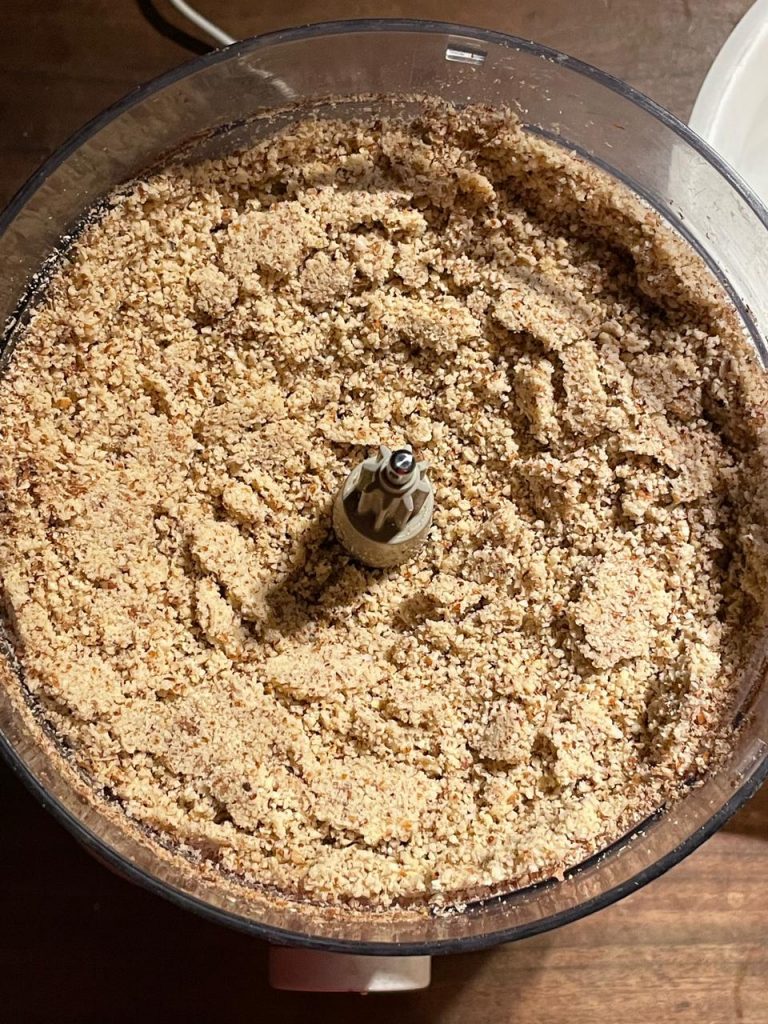 Stage Four : Extra fine Almond Meal
Stage Five : Slightly Solidifies on the edges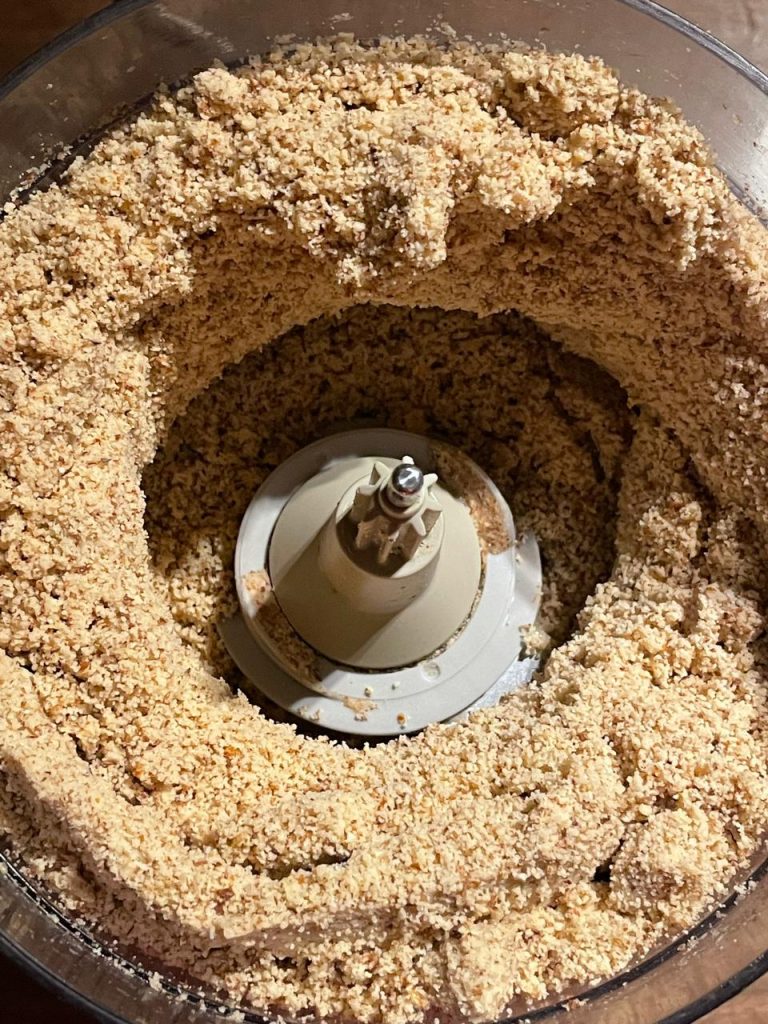 Stage Six : More Solid now and gets clumpy while pulsing and moves around like a ball inside the food processor
Keep holding your food processor while running it on because it can start shaking and might not stay in one place or do the job properly
Stage Seven : By now you can see some oil releasing slowly on the edges
Stage Eight : You can see part of it getting creamy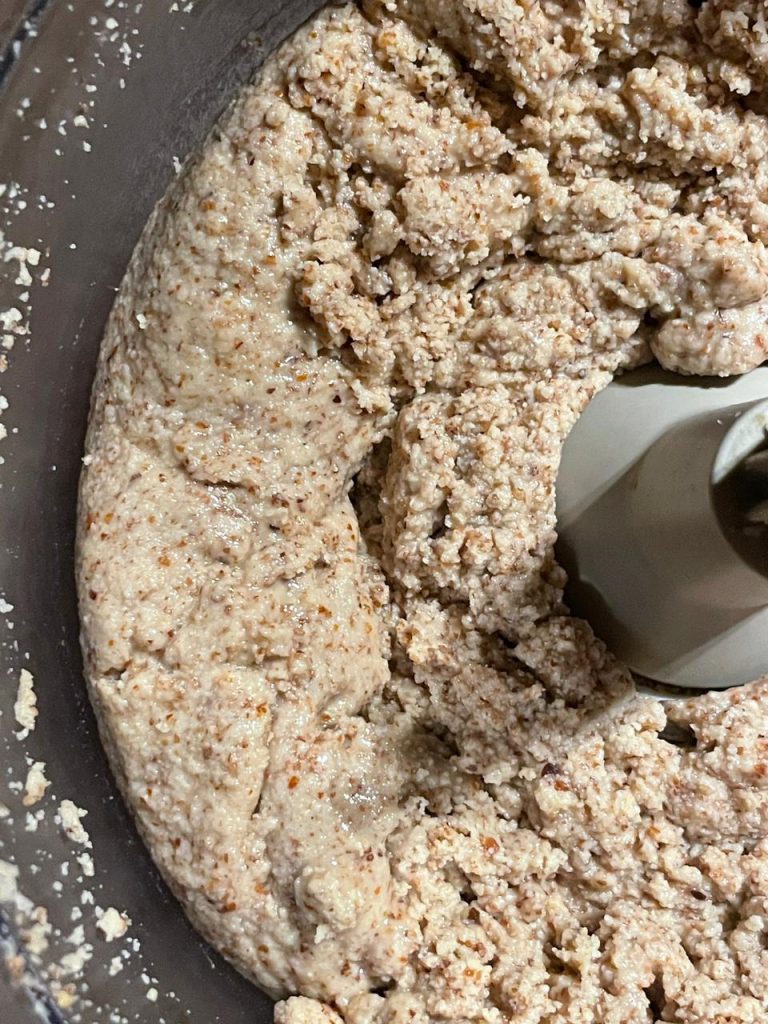 Stage Nine : We are almost there and it's still grainy but it's moving in the form or semi solid.no lumps
Stage Ten : Now it has reached the consistency of Almond Butter but not the creamiest because we prefer it slightly crunchy…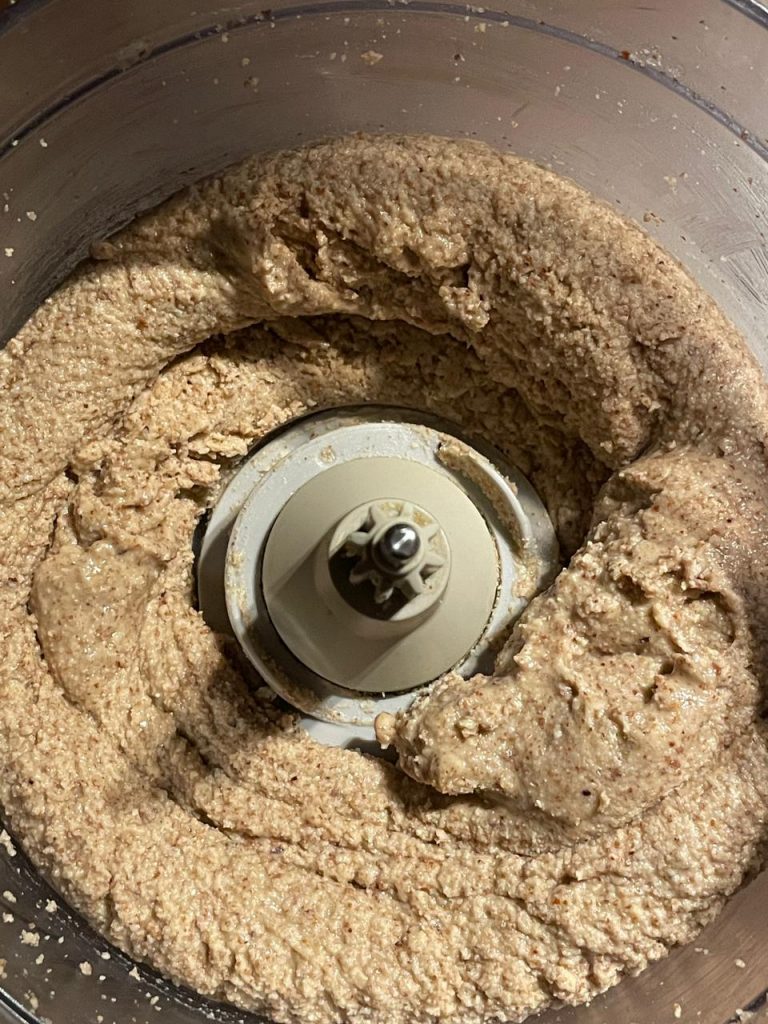 If you prefer creamier than this keep pulsing and continue blending till you reach the consistency you are pleased with.We like to feel some crunchy parts into our nut butter so this was perfect for us
Let this cool completely
Transfer to a clean air tight glass jar.Can be stored out side if not contaminated with a wet spoon.
Lasts longer in the refrigerator but if you feel it's solidified,reheat in the microwave and it will be good to go.
This is one of the best forms of healthy fats and tastes so good in any form.We love to dip sliced apples in or even slather some on crackers or toast.A perfect break fast that will keep you satisfied and satiated.
I also use this as a binder for my Healthy Bliss Balls/Date Truffles
Five ingredient Granola Bar using VL Fresh Dried Fruit Snacks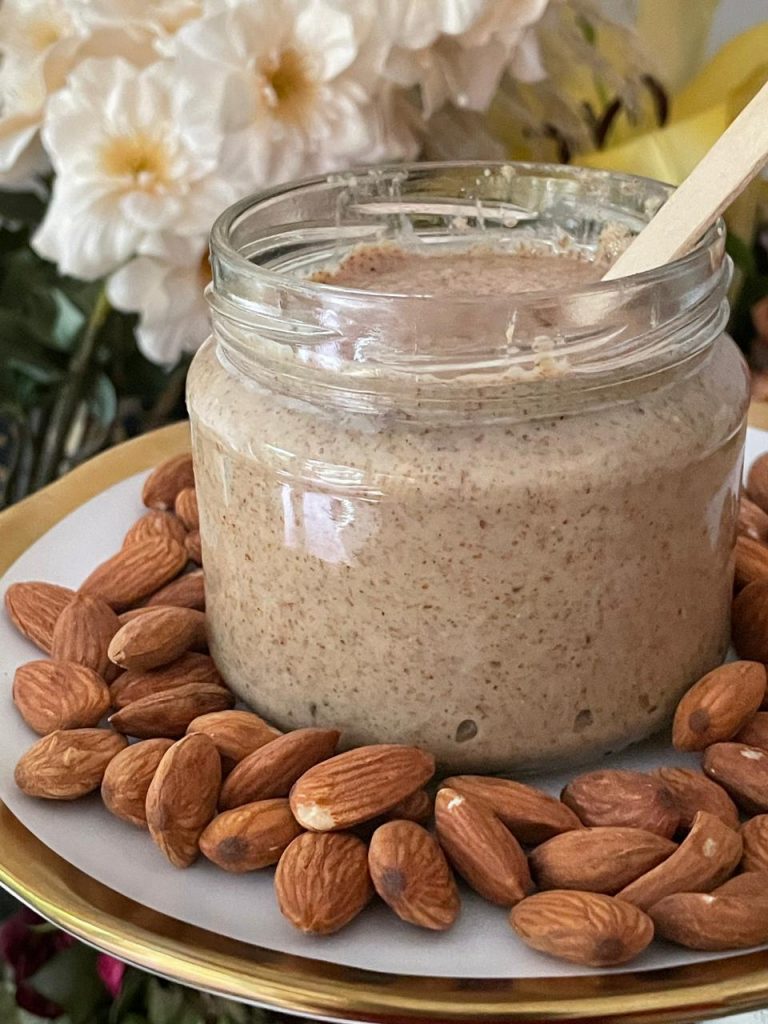 Would love to see your remakes on this deliciously creamy nut butter.Do send me a screenshot if your account is private so I can re share it on my stories
Much Love ?? Nuzrath
#srilankanfoodie #mylankanfoodjournal #foodblog #colombofoodbloggers #colombolife #instadaily #bekind #begrateful