No Iftar Table Is Complete Without The "Ramadan Porridge"
AKA "Nombu Kanji" In Tamil
 "Nombi Kandhe" In Sinhalese 
This Has Been One Of My Most Requested Ramadan Recipes
We Usually Have It With Coconut Chutney And Hubs & The Kids Love To Dip Their Shorteats In The Kanji🙊Weird Combos lol
It Is All About Getting The Consistency You Like & That Becomes Your Very Own Version.Each Family Has Their Own Recipe:Some With Only Rice,Some Only Broken Wheat,Some With Some Dhal,Etc
Check Out My Insta Page With More Details on Videos For This Recipe
For My Version: Boil 2Cups Soaked Broken Wheat & 1CupLong Grain Rice In 9-10 CupsWater With Whole Garlic & Red Onions,Pandan Leaves(For Flavour)
This is how we like to make it but if you prefer more rice you could reduce the broken wheat to one cup & go on with two cups long grain rice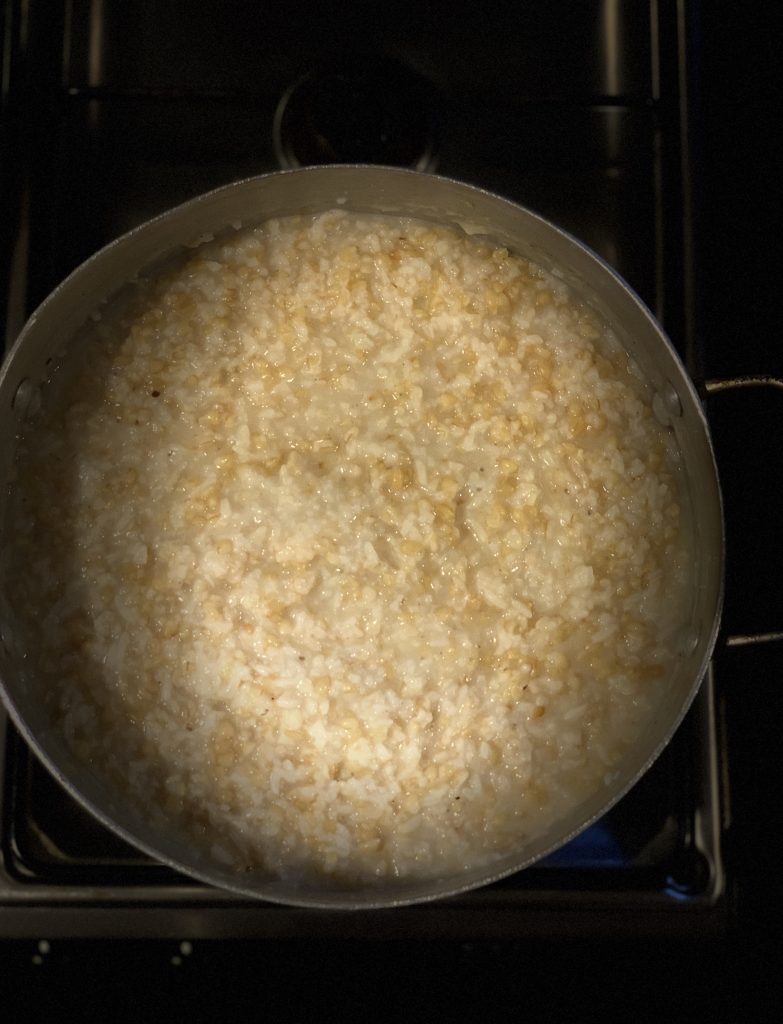 You Could Boil The Meat(Any Meat On Bone)Together With The Wheat & Rice,Would Definitely Taste Better That Way.But Today I Decided To Boil Seperately Cz I Was Making A Veg Batch Too.For Spices I Added Only Salt & Pepper,You Could Add Vegeta Too Just For More Flavour But The Meat Itself Is What Adds Flavour To The Porridge,You Sure Don't Want It To Taste Like Curry Though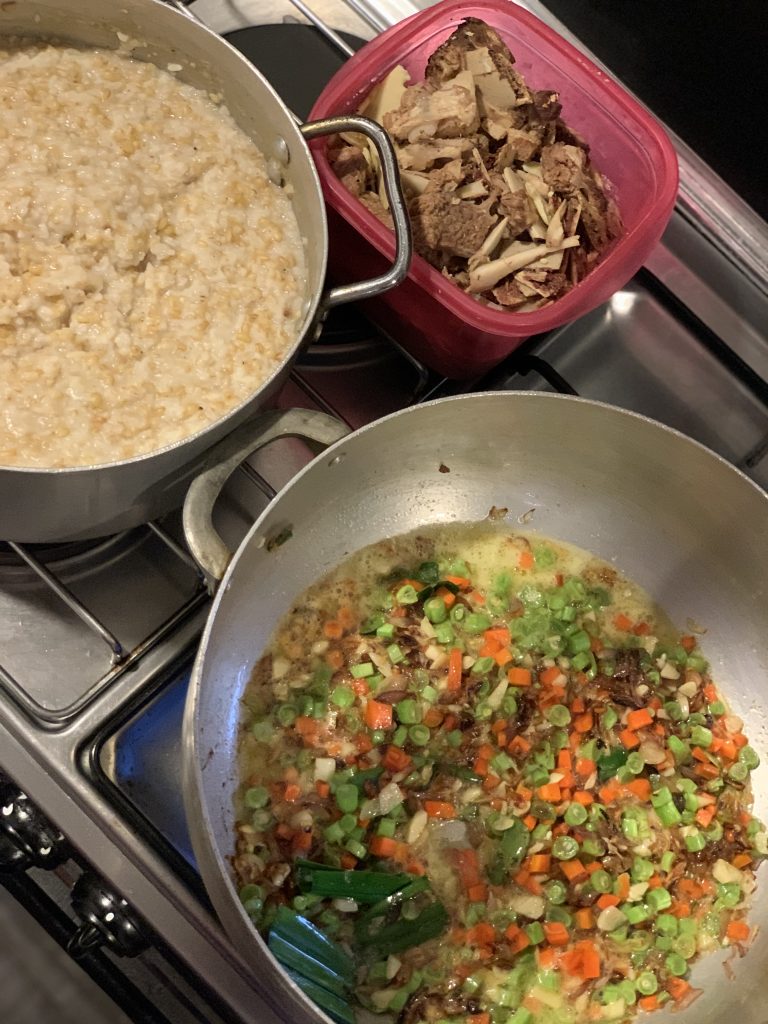 In A Saucepan Heat Some Oil& Ghee,Sauté Finely Sliced Red Onions & Garlic,Curry Leaves Till Nice & Golden,Then Add In Salt,& Some Pepper,The Veges(I Used Cubed Carrots & Beans)& Drop In The Meat With Liquid,& The Cooked Wheat & Rice Mixture.Add More Water If Needed Keeping In Mind That It Thickens As It Cools Too
Let This Come To A Boil & Add Some Coconut Milk,Keep On Medium Low Flame Till It Becomes To The Consistency You Need.
Keep Stirring Occasionally To Avoid Burning.
Check For Salt & Adjust Accordingly Bcz Each One Prefers Abit More Of This & Abit Less Of This Right???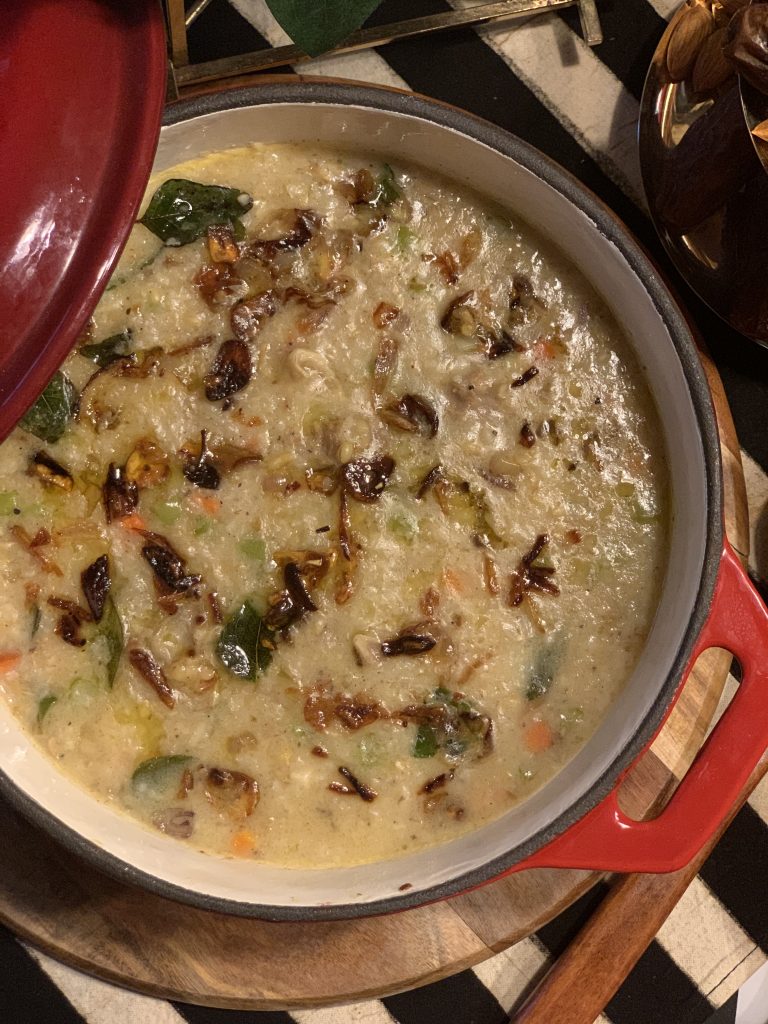 The Porridge Is Now Ready But We Usually Like To Take It To Another Level By Doin A Tarka/Tempering With Lots Of Sliced Red Onions & More Garlic & Curry Leaves,Pandan Leaves,Sooo Good You Won't Regret This Step 👌🏻
This Porridge Is Mandatory On The Iftar Table In Most Muslim Homes
I Make The Same Recipe Using Part Quinoa & Part Rolled Oats,So Much Healthier Too
.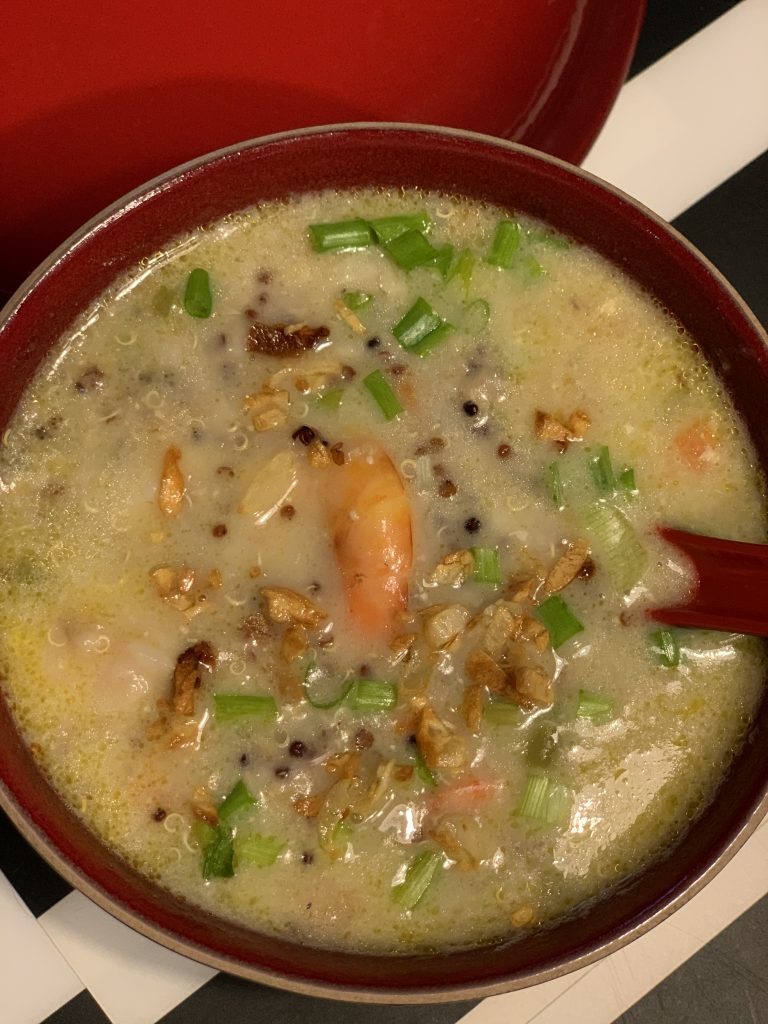 How Do You Like To Have Your Porridge???
Would Love To See Your Remakes On This!!!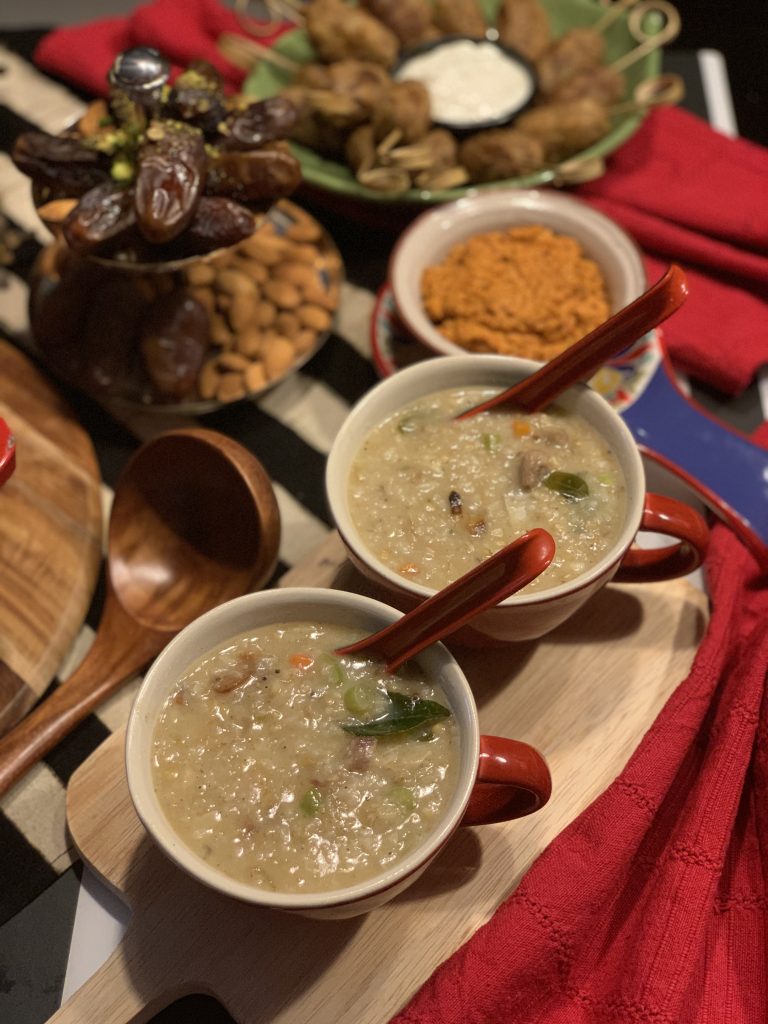 Hope You Are Enjoying My Ramadan Series💕💕💕
This is The Mandatory Coconut Chutney
Made With Freshly Scraped Coconut,Salt,Chilli Pwd,Chilli Flakes,Tamarind Pulp,Garlic,& Lots Of Lime Juice.Just Blend Everything In A Food Processor…
Stay Safe Stay Home Have Kanji Stay Sane
Much Love Nuzrath