This kind of curry is not everyone's cup of tea…Either LOVE or HATE !!!
Let's Get Started
You Will Need
1 Kg Mixed Meat Organs cut into cubes boiled with salt, pepper and vinegar.Discard water and reserve the meat for cooking the curry.This freezes really well and can be used when needed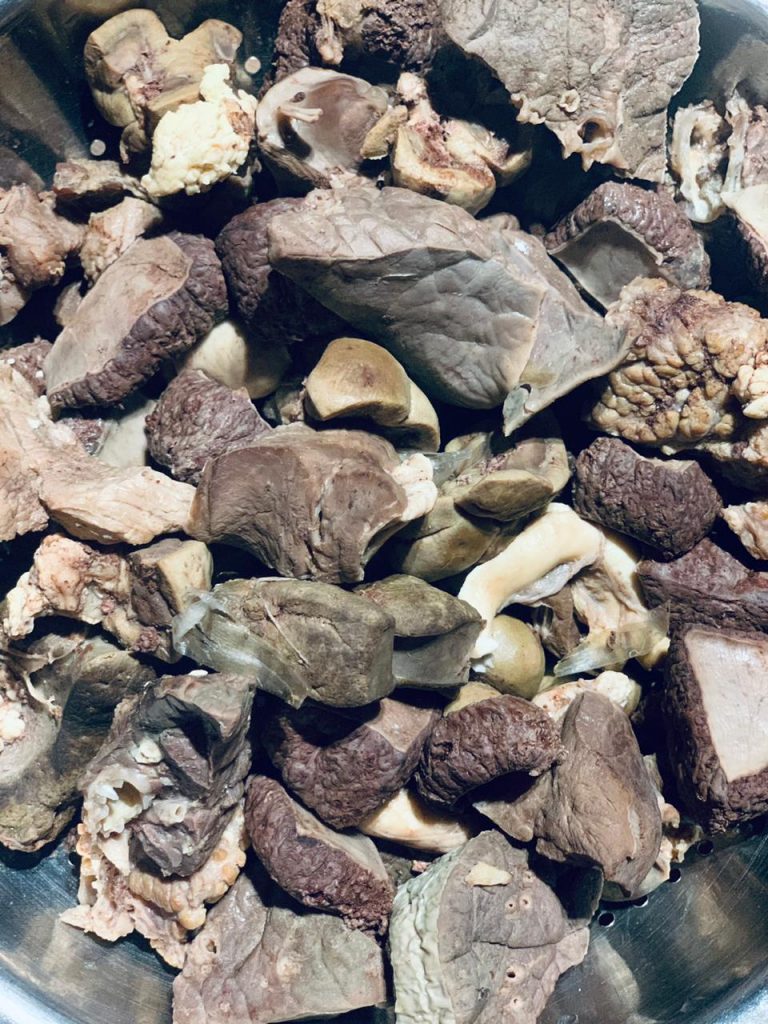 1/2 cup ghee or oil
1 B Onion Sliced
1 Tbsp Ginger and Garlic finely chopped
Curry Leaves
2 Dried Red Chillies
2 Green Chillies
5 Cardamoms
1″ Cinnamon Stick
2 Tomatoes blended
1 tbsp whole mustard paste
1 tsp turmeric powder
1 Tbsp Unroasted Curry Powder
2 tbsp Home Made Spice Powder
Lime Juice of one lime
One Cup Coconut Milk
Two large potatoes cut into cubes
Two Banana Capsicums sliced
Fresh Coriander leaves
Check out the recipe for my home made pepper curry spice powder in my recipe for "Beef Chukka" Refer to link attached below :
Step One : Sauté ginger, garlic,curry leaves,pandan leaves and whole spices in oil & ghee till golden brown.
Step Two : Add onions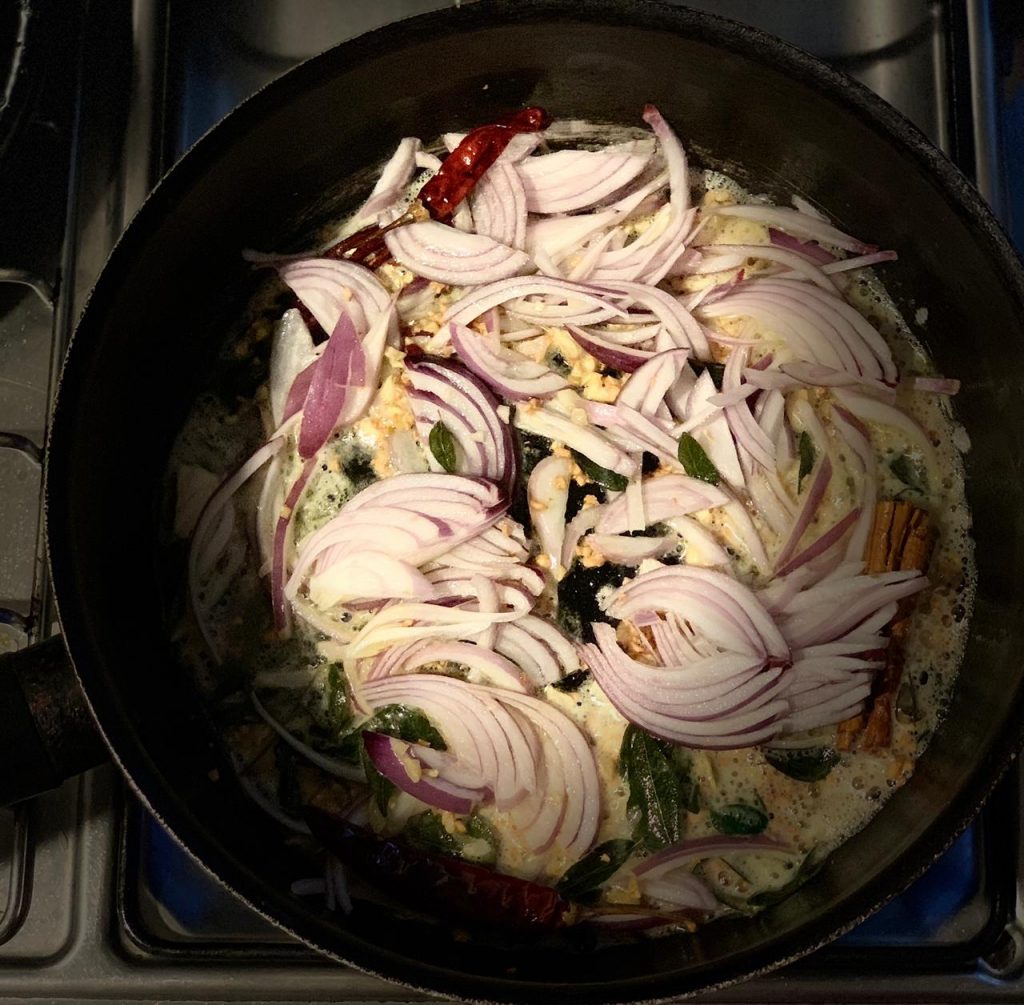 Step Three : Let this get beautiful and golden
Step Four : Add in cooked meat organs and tumeric
Step Five : Add in Spice Mix Powder and Unroasted Curry Powder
Step Six : Add in tomatoes and green chillies
Step Seven : Add Coconut milk and lime juice.
I also added in some cubed potatoes and cooked on low till they're completely cooked.This is completely optional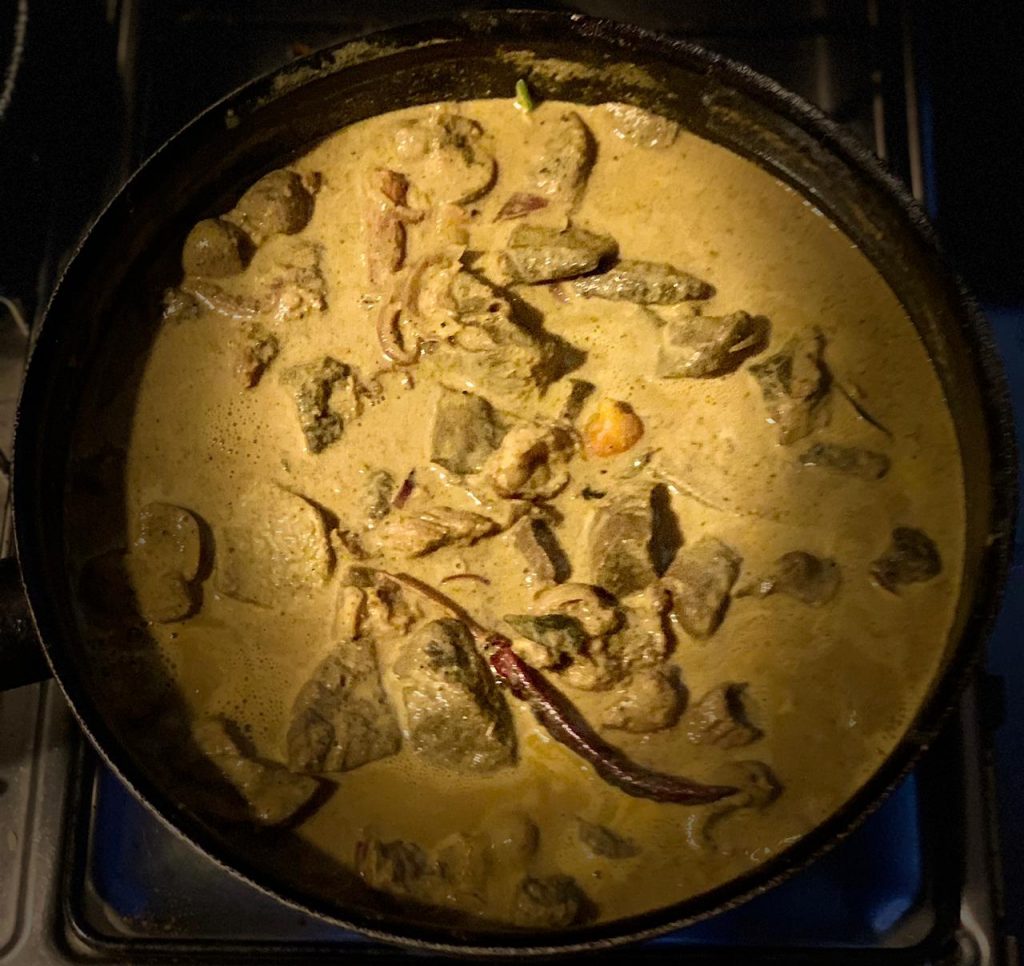 Step Eight : Finally drizzle lime juice and add in mustard
Add in capsicums
Finally sprinkle coriander leaves before serving
Best served warm with choice of carbs
We love to have it with String Hoppers or Pittu
The leftovers can also be used to make filling for Pasthol.Tastes delicious !!!
Would love to see your remakes on this Deliciousness.Be sure to tag me on social media or send me a screenshot if your account is private.So I can re share them in my stories
Much Love ? Nuzrath