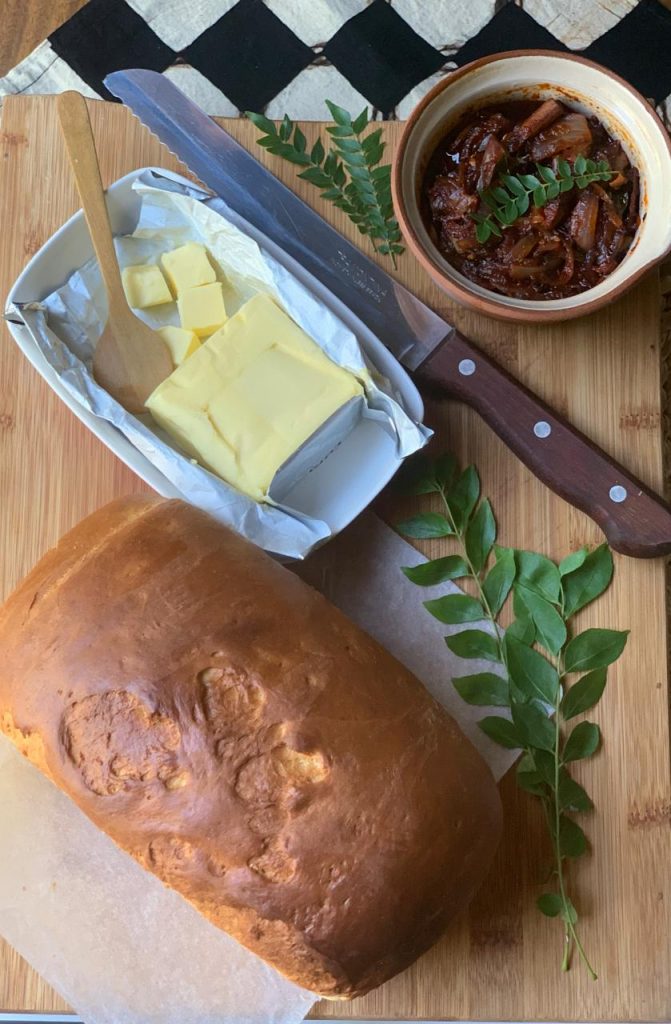 One of the Most Popular Things to bake as Lankans during Lockdown Part One : Kadey Paan
Bringing out hidden talents in many from across the world who were craving to just eat a slice of the most under appreciated thing on a normal day!!! Kadey Paan costs less than 100/- It was not freely available or even safer to buy due to the fear of contracting the deadly virus that has taken over most of our lives….
Anyway atleast one person you know had baked this during the period of Lockdown Part one.This makes us realize that even simple things like baking a warm loaf of bread for your family can be as fulfilling and satisfying as making a richer meal…It's all in the mind
I made my Kadey Paan using the same dough recipe I made for the Kimbula Bun.Just that the steps may vary,so check out my previous post for recipe in detail.Refer to link below :
Let's Get Started
You will need : The Dough made using the Kimbula bun recipe.This quantity makes two small loaves
Step One : After the dough has rested well enough transfer to a floured surface and roll out into a rectangular shape.
Step Two : Use your fingers and poke every inch of this flattened dough like so…
Step Three : Fold over each side overlapping the other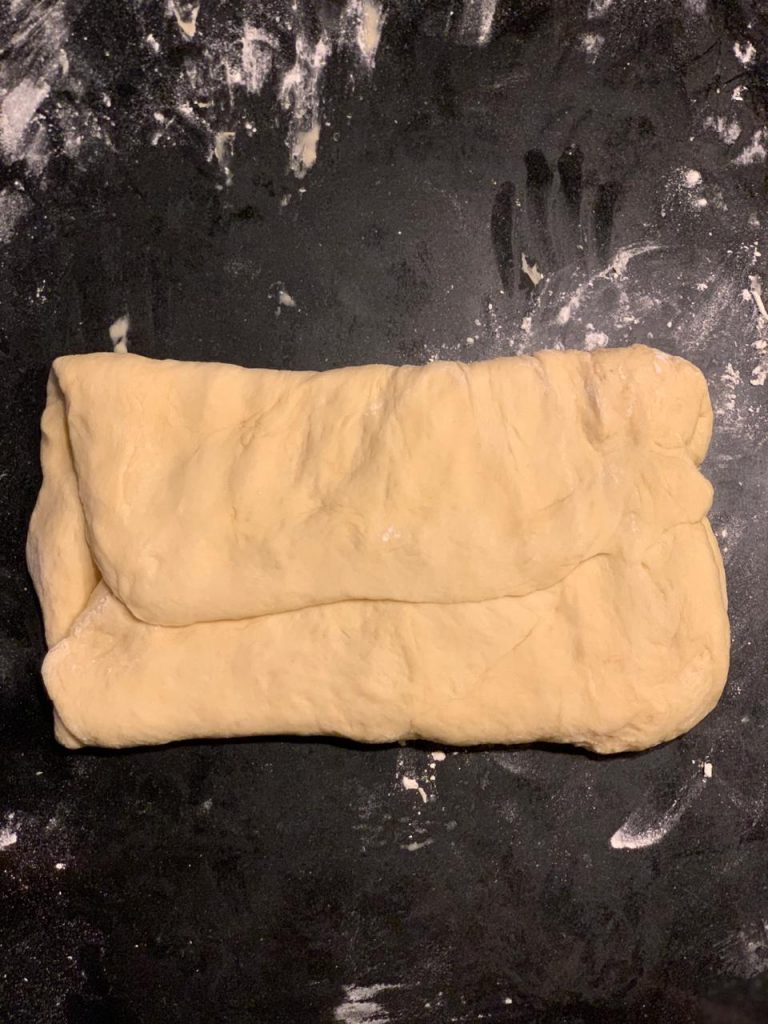 Step Four : Turn this vertically and Fold over again like the image below
Step Five : Place this carefully into a lined loaf tin
Step Six : Let this rest for 30 minutes in a humid place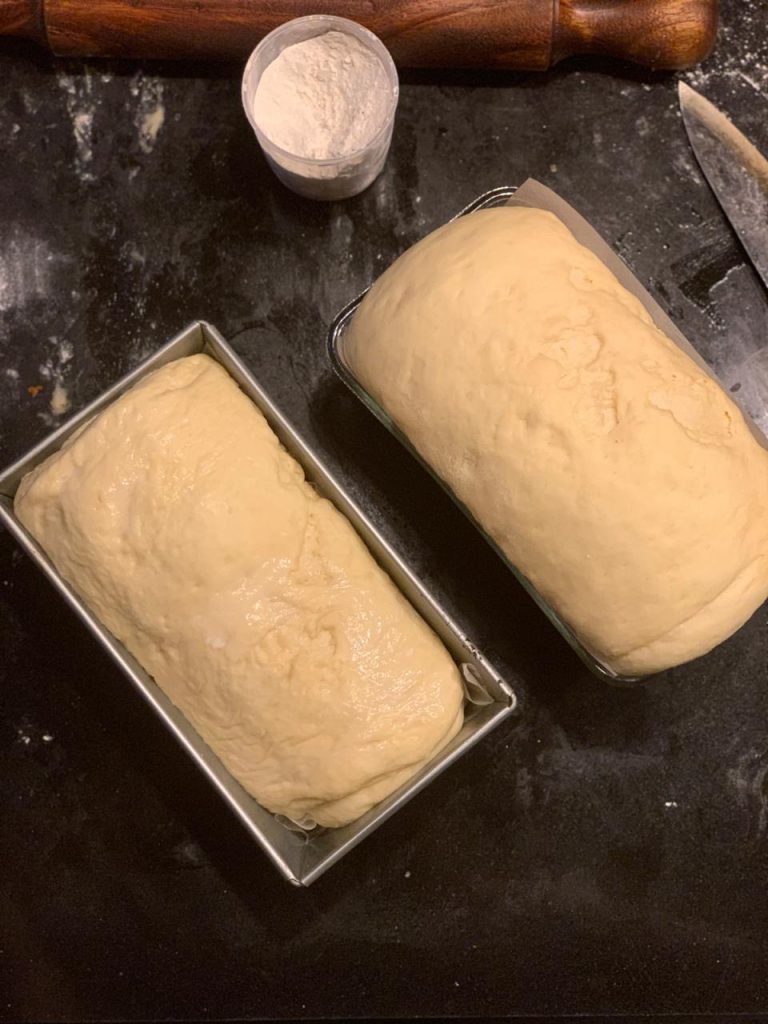 Step Seven : Egg Wash
Step Eight : Bake in a preheated oven till the outside is crusty and you know it looks done
Small tip I learnt from another food blogger : Place a tray with boiling water underneath while your loaves are baking.Apparently this helps to regulate the right temperature to get best results on your Kadey Paan
Check Out My instagram post : Refer to link attached below
https://www.instagram.com/p/CIxQ0c5h3T_/?igshid=15aobwam8j58s
Step Nine : If you have the patience, Let this bread rest covered in a kitchen towel for at least 15 minutes before slicing
This bread tastes amazing right from the oven with plain butter and a sprinkle of freshly cracked black pepper.My mom was a big fan of Kadey Paan and we occasionally enjoy this combination in her name😅
How do you like to have your slice of Kadey Paan???
Have you ever tried baking it at home even once when you craved for it during lock down or were you from the lucky lot who had access to all supplies…..
Stay Safe and Be Responsible
Much Love 💓 Nuzrath
srilankanfoodie #mylankanfoodjournal #foodblog #colombofoodbloggers #colombolife #covid_19 #lockdownbaking #kadeypaan #quarantinebaking #foodiesofintsagram#onthetable #instadaily #igers #eatpraylove #positivevibesonly#alhamdulillaforeverything💕