When You Order Loads Of Carrots While Stuck at Home You Make "Gajar Ka Halwa" AKA "Carrot Halwa"
I love this having this Dessert while it's warm, right off the pan !!!
Definitely not the most authentic but this is a classic recipe, so easy to make with minimal ingredients.I have also tried many different versions with MilkMaid,with Maavo etc But I still love this one.Bcz I learnt this From A Beautiful Strong Woman Late Mrs Jameela Hashim(Allah Grant Her The Highest Level Of Jannah)One of my first teachers…
You Will Need
500g Grated Carrots
1/2 Cup Ghee
2 Cups Milk
1 Cup Sugar
Cardomom Pwd For Flavour
Saffron(Optional)
Nuts Of Choice
Step One : Grate Carrots in small grater
Step Two : Mix ghee and grated carrots.Cook over medium heat in a heavy bottom saucepan till the carrots absorb all moisture
Step Three : Add in Sugar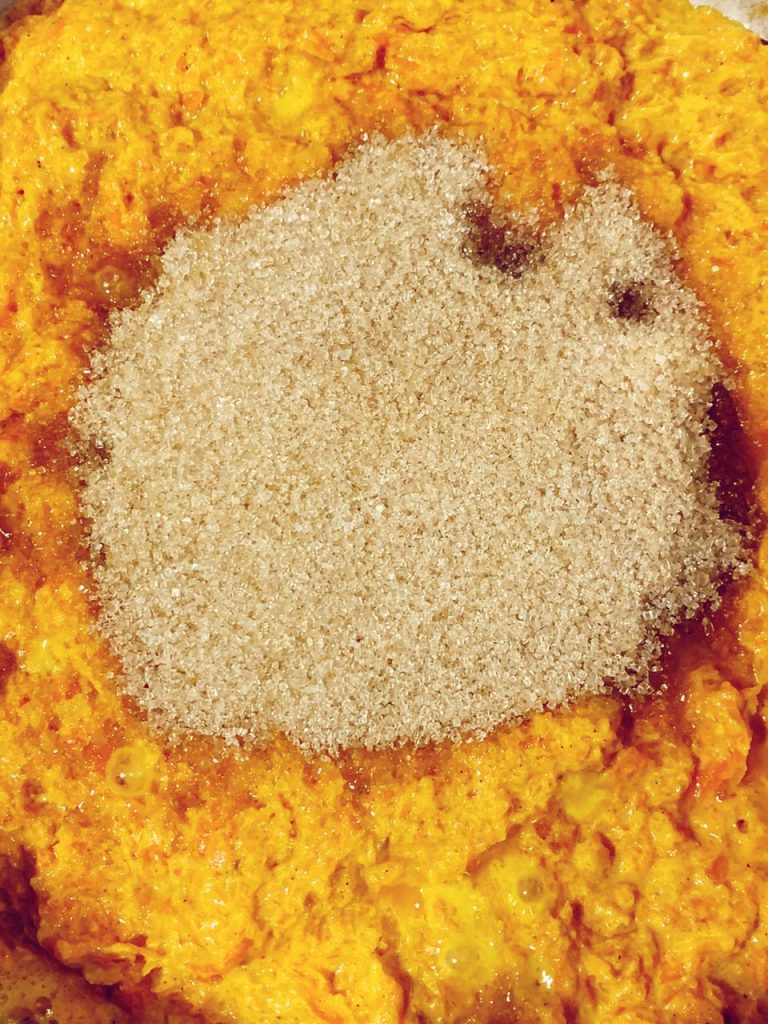 Step Four : Let the sugar melt and keep stirring
Step Five : Add in milk and flavourings
(Instead Of Sugar & Milk Instead In The Recipe,You Could Use One Tin MilkMaid With 2 Cups Water) @milkmaidsweetdelights
Step Six : Let this gradually simmer down while the stirring continues…
Step Seven : Now the mixture has almost dried up and it actually starts coming off the sides of the pan.
Watch the video stages in my instagram post.Refer to link below
https://www.instagram.com/p/B-csoLcBg9M/?igshid=14872aap2v7d0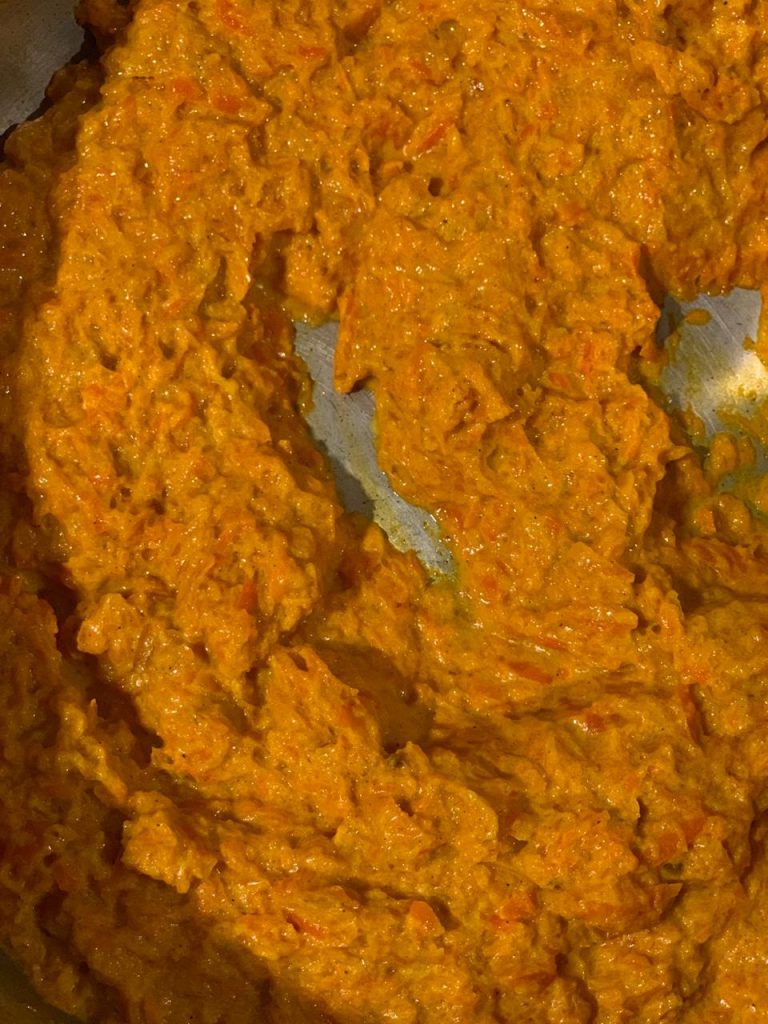 Time to switch off the flame and add in nuts
Transfer To The Serving Dish & Serve Warm Or Chilled.
Garnish With Remaining Crushed Nuts
Enjoy Your Halwa!!!!
This is the standard Carrot Halwa : Recently I made No Bake Cheese Cake inspired by Carrot Halwa that was once made by a friend.Follow my next post to follow exact recipe.Refer to Link attached below :
Do Lemme Know If You Give This A Try,Would Love To See Your Remakes.Be sure to tag me on social media or send me a screenshot of your stories so I can re share them on my stories
Hope Everyone's Well & Safe Wherever You're ???
StaySafe?StayHome?Stay Sane?Be Responsible
Much Love ? Nuzrath
srilankanfoodie #mylankanfoodjournal #colombofoodbloggers #homemadewithlove #smartsnacking #indiansweet #gajarkahalwa #carrothalwa #nowastageinthishouse #quarantineandchill #stayhome #staysafe #staysane #instafood #instadaily #foodphotgraphy #foodstagram #eatpraylove #begrateful #positivevibesonly #alhamdulillahforeverything?