What's Better Than Gulab Jamun??
.
Gulab Jamun Parfait
Layers of soaked jamuns combined with a home made saffron infused semolina cream….can it get any better!!!!
As we ended our shawwal fast last evening,a little celebration was mandatory don't you think?
May Allah accept our deeds and help us contain our spirituality till the next one.Aameen?
We did go abit off board but you can definitely make this according to your flavours
There are Three Parts to this
Fried Jamuns
Simple Syrup
Semolina Cream
Lets Get Started
Check my previous post for recipe on Gulab Jamuns.Link is attached below :
Simple Syrup
Recipe is also available in same link above but follow the image for basic simple syrup.You can't really go wrong with this….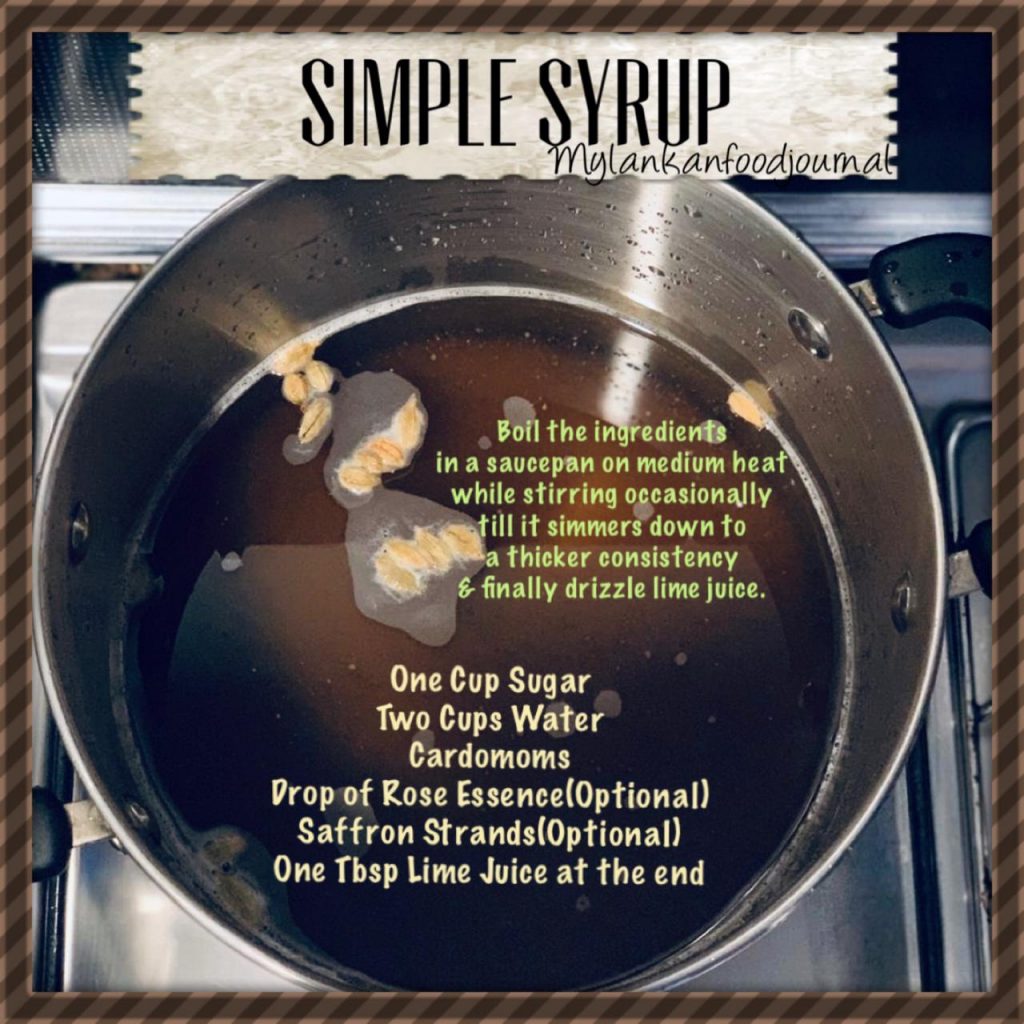 Saffron Infused Semolina Cream
Follow Above Image For Step By Step Guidance
What You Need
500 ml Fresh Milk
Milk Maid Brand Condensed milk 1/4 cup or you could use sugar
5 tbsp Semolina
Handful of crushed vermicelli(optional)
3 tbsp ghee
nestle cream or 100ml heavy cream
vanilla
Cardamom pwd (optional)
saffron strands or kesar syrup(optional)
rose water (optional)
Step One : Mix the flavourings with fresh milk & set aside.I personally don't like the overwhelming rose essence so I don't add it all the time.But if you're ok with it you can use either one of the flavourings or even a little bit of them all.Cardomom & saffron can be pretty expensive so you could definitely skip that part too…Change the flavours, according to the way you can manage & your family's preference.What may work for me may not exactly work for you!!!Get Creative & Do Your Own Thing!!!Either way this creamy dessert is delicious even on its own….yum
Step Two : Roast the semolina & vermicelli (if using) in ghee till it gets nice & fragrant
Step Three : Add in condensed milk, keep stirring continuously
Step Four : Pour in the flavoured milk & mix well to combine.Keep on low flame while the semolina cooks & you will notice the mixture getting thicker.
Step Five : Keeping in mind that it thickens as it cools down, switch off flame, mix in cream & keep whisking for at least five minutes to avoid any lumps. Add more milk if the mixture is too thick. Check my instagram post to see the video of my preferable consistency.
Time For Assembly
Step One : Cut the jamuns into half & set aside.Place these at the bottom of your serving dish or individual glasses like mine.
Step Two : Soak the jamuns in syrup,sprinkle crushed nuts
Step Three : Spoon a layer of semolina cream
Step Four : Layer of halved jamuns. Soak with syrup.
Step Five : Garnish with more nuts!!!!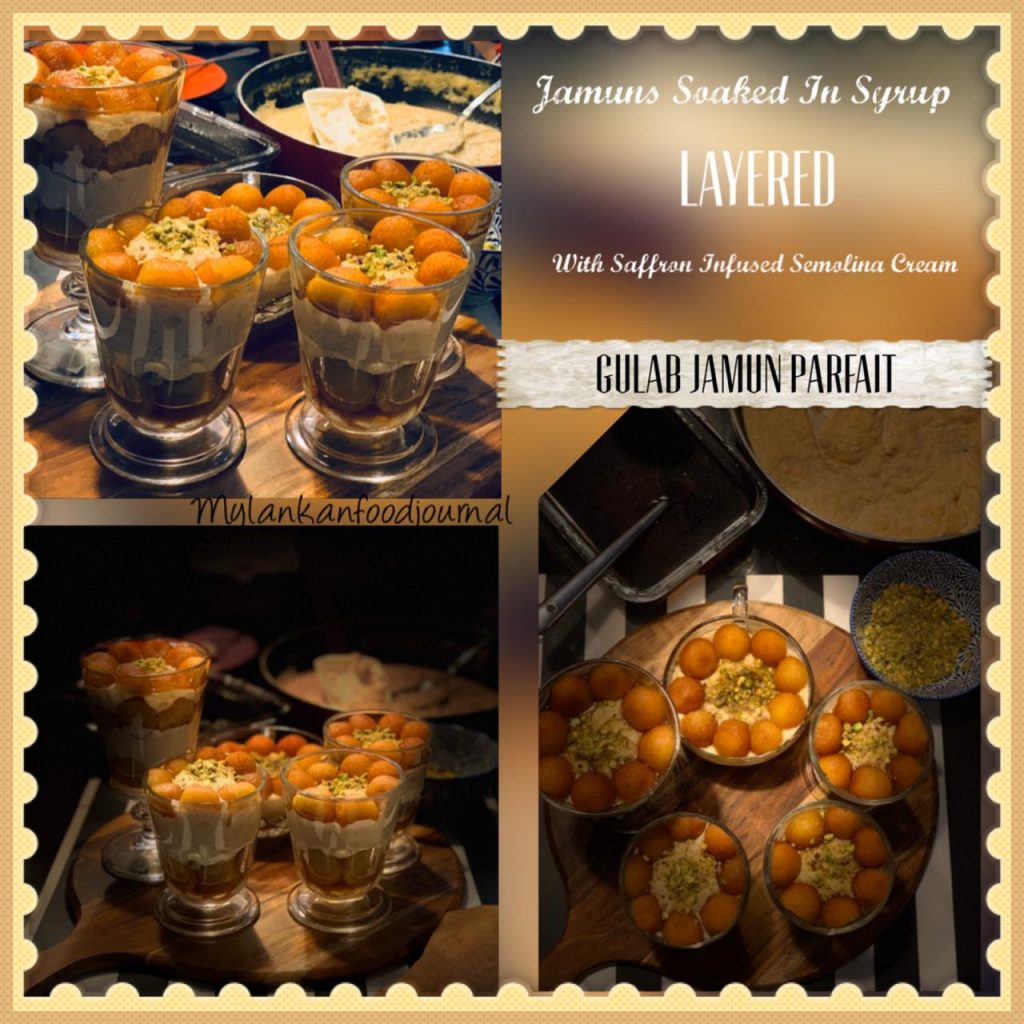 Would love to see your creativity on this special dessert!!!
Much Love Nuzrath ?