Spending time together in the kitchen has become a family affair thanks to Covid…
These are truly the memories made during those tough times and that's probably what kept us sane…
My entry to a fun collaboration hosted by my dear friend Muzna and exploring with K
#ramadancookingwithlittles
I'm a few days late to post my entry, nevertheless, don't miss out on all that cuteness from the other foodies under
#RamadanCookingWithLittles:
@homemadewithyum
@insta.exploringwithk
@pan__fry
@busy.toddler
@soulfoodbyshaf
@my_baking_journal
@my_lankan_food_journal
@foodwith_luv
@simply.being_me
@busylittlebunny
Today we decided to make our most favorite thing : Sweet Pizza and of course today's topping had to be around Biscoff!!! Because why not???
Chocolate Biscoff Pizza made by the little chefs
Recipe for Pizza dough is available in the blog site.Refer to link and make the dough.
Roll and cut out desired shapes, place over a lined baking tray and fork before placing in the oven.
Bake the base in a preheated oven at 180′ for at least 20 minutes or until the bottom is slightly browned.
Then apply favourite toppings and serve.We used a layer or Nutella and a layer of Lotus Biscoff Spread.Then topped with crushed Lotus Biscoff Cookies and more chocolate chips
Check out my post on IGTV in my instagram page to see how they made this sweet pizza>Refer to link attached below :
Hope you will enjoy our little video because we enjoyed putting it together for you all as always
https://www.instagram.com/tv/COLqzl1BiII/?igshid=id9729y16h96
Staying indoors and keeping the kids occupied these days can be a challenge specially if they're fasting
So I try to make one dish that they look forward to during Iftar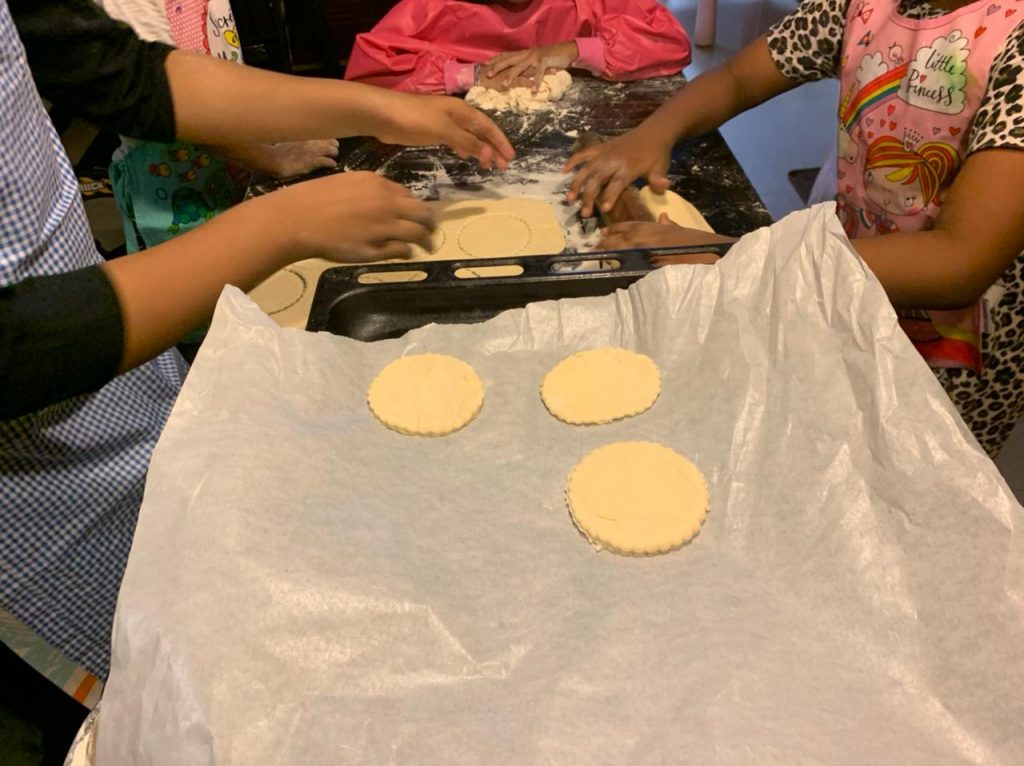 We had so much fun making these Chocolate Biscoff Pizzas
The messy kitchen and too many busy hands are definitely worth it because in our house they all help to clean up
Much Love ❤️ Nuzrath
srilankanfoodie #mylankanfoodjournal #colombofoodbloggers #instapic #instadaily #foodphotgraphy #eatpraylove #begrateful #ramadanwithme #ramdanvibes #ramadanseries #ramadan2021 #ramadancookingwithlittles