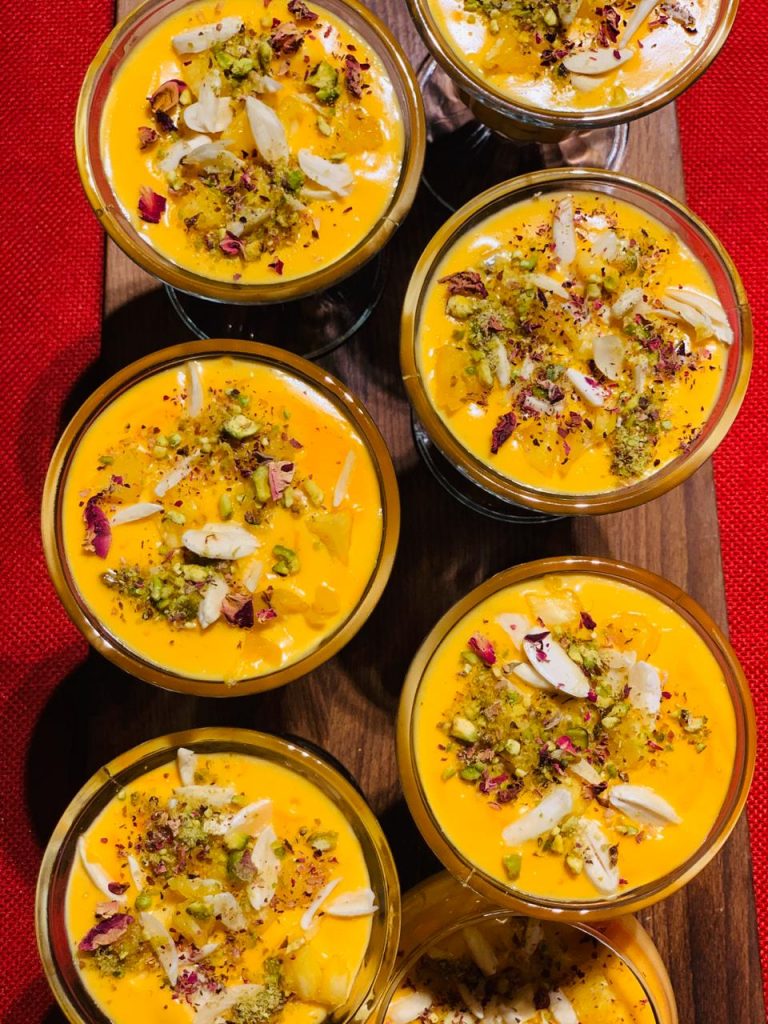 Custard is of many kinds and this ones our favourite ever since….How do you like yours???
My mom loves to serve custard while its still warm & runny…And that's exactly how I'm gonna make it today!!!
Lets Get Started
You Will Need
1 Litre Fresh Milk
1 Cup MilkMaid for sweetener or Sugar
Custard Powder 3 tbsp
One Cup Vermicelli
One tin Nestle Cream(Optional) or Heavy Cream
Vanilla & Cardamom for flavour
Nuts of choice
Two tbsp Ghee (optional)
Step One :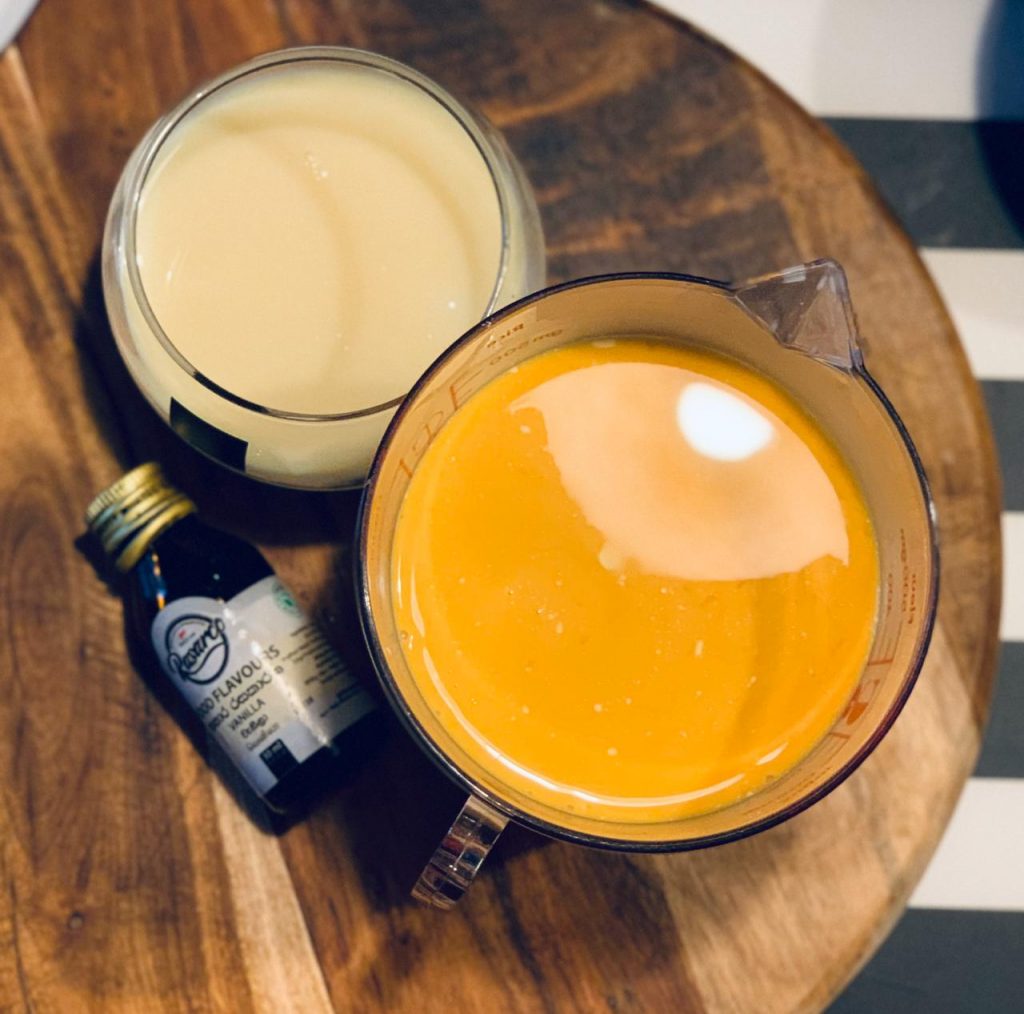 Blanch The Almonds if theyr raw
Step Two
Roast the vermicelli in a saucepan with the ghee for few minutes.Into this add in the rest of the fresh milk & keep on medium flame.
Step Three
When the milk is at boiling point, reduce flame & slowly pour in the liquid custard slurry.
Using a whisk helps avoid lumps…
Let this mixture thicken slowly and keep stirring to create the smooth custard
Step Four
Add Nestle Cream or Heavy Cream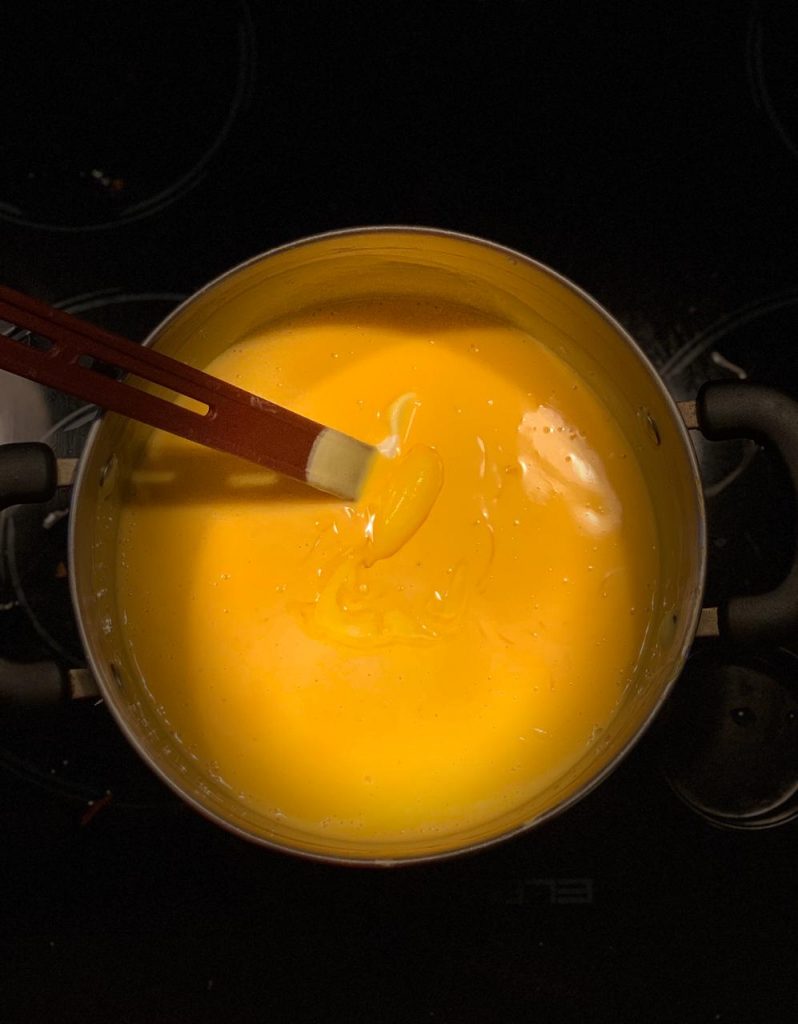 This mixture has to be slightly running but still not too watery…
This custard has a glossy smooth texture and so satisfying….
This is your perfect custard!!! Serve this warm on any day and your kids will keep begging for more and more….
My mom would add sultanas and sliced nuts but it is your preference because most kids are anti nuts or anti raisins….
If Your Mom used to make custard you would definitely remember the best part!!!!!!!
Who's Lucky To Lick The Pan???You Know If You Know!!!!
Being the youngest I always got lucky Alhamdulilla!!!My mom would purposely leave a little extra ?
Let's Serve These Beauties Now!!
I served them in individual servings today but you could definitely serve them up in a bowl where each one can spoon out to their desire.
I had some fresh pineapple that needed to be used up so I layered the base with them finely chopped.Then some nuts
And spooned the warm custard mixture over generously…
Garnish with more pineapple and nuts!!!
Such a simple dessert that is so comforting.This will forever be close to my heart because my mom loved it too…
Name a sweet dish that reminds you of your mother….
Would love to see your remakes on this delicious custard!!!
Check my instagram post to see the video for consistency
Much Love Nuzrath ?