Vermicelli And Rice is a popular Middle Eastern Dish.It tastes so lovely even when eaten plain because it is so flavourful when cooked in home made stock
I was inspired by the talented blogger Dena to give this a try!!!Be sure to check out her amazing page for more Middle Eastern inspiration……
https://instagram.com/cookwithdena?igshid=9mqm4s5zzyab
Let's Get Started
You will need
2 Cups Long Grain Rice
1 Cup vermicelli
Ghee
4 Cups Home Made Stock
Home Made No Waste Stock
This is how I make basic Stock at home using vege scraps and meat scraps.
Use any kind of vegetable scrap you collect during the day from your kitchen.Eg : Potato Peels,Onion or garlic peels,Celery stem etc etc
Celery
Whole Garlic
Carrot cut in half
Whole Onion
Peppercorns
Salt
Bone scraps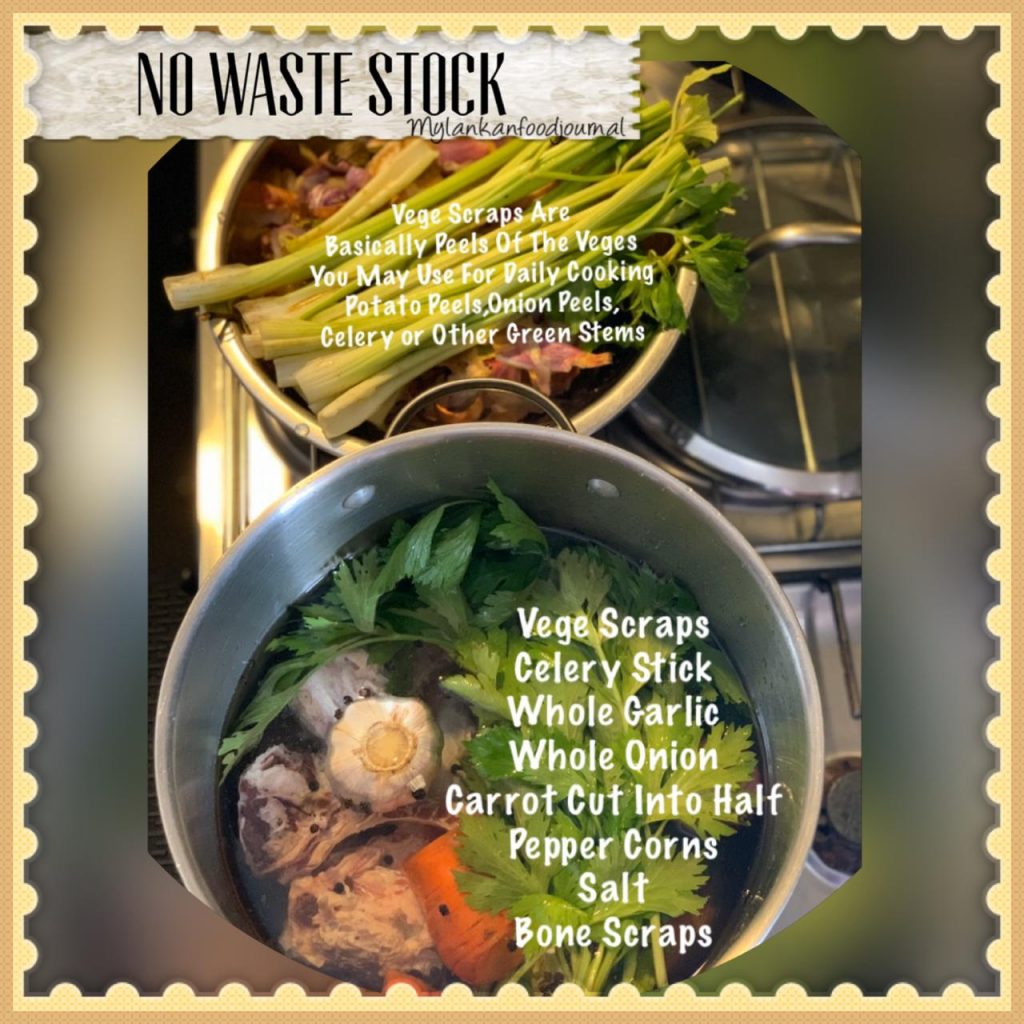 Follow Image to see how I made this flavoured Stock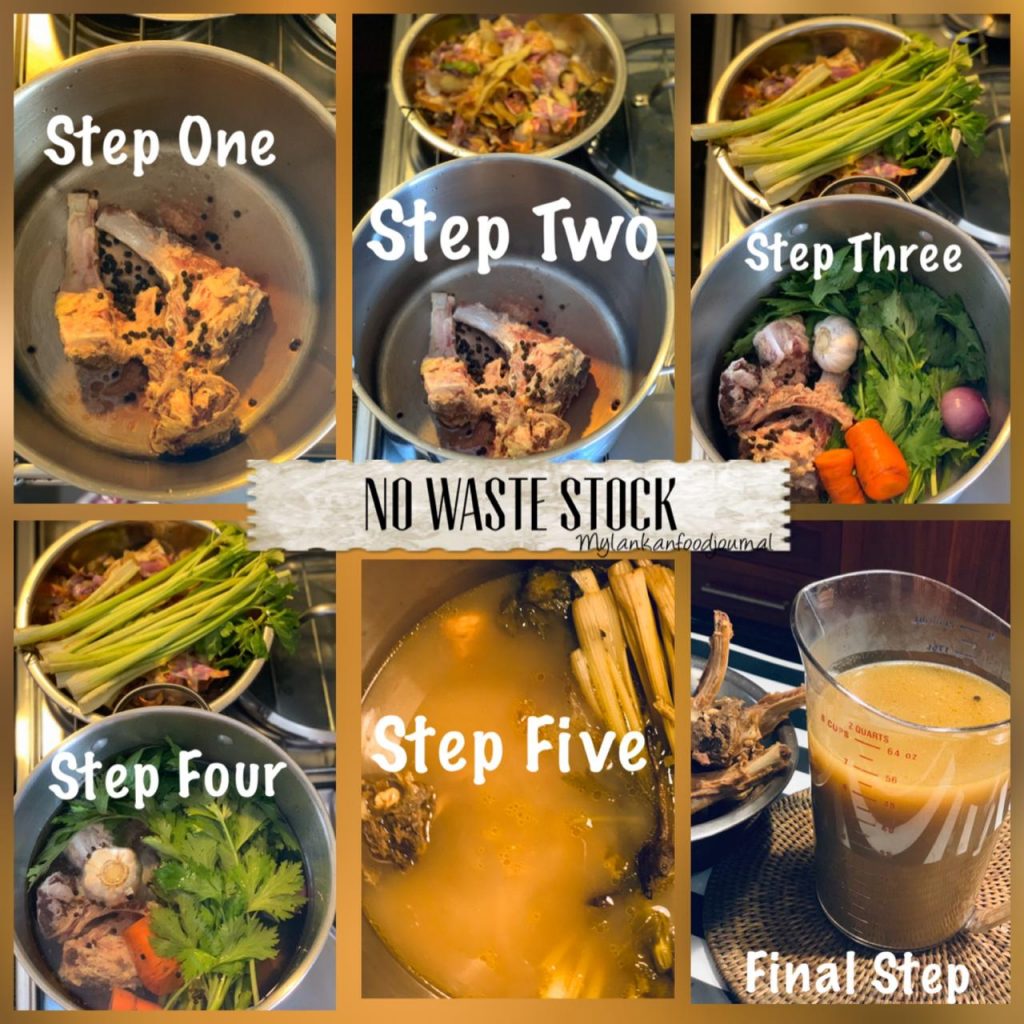 Step One : Wash and clean bone scraps well before using.It can even be mixed meat scraps.Today I'm using the beef bones, you could even make a seafood version wit prawn heads,shells, etc
Step Two : Add in pepper corns,salt and some oil & let it stirfry for few minutes.
Step Three : Add in vege scraps and all other ingredients
Step Four : Add 2 litres of plain water.
Step Five : Let this boil on low half covered for at least an hour or so….You could let it boil for longer if you prefer.But I was okay with this consistency.
Final Step : Separate and strain the liquid for stock.get rid of the vege scraps but I repurposed the fresh veges like whole garlic, whole onion, Carrots. Refer image below to see how I used them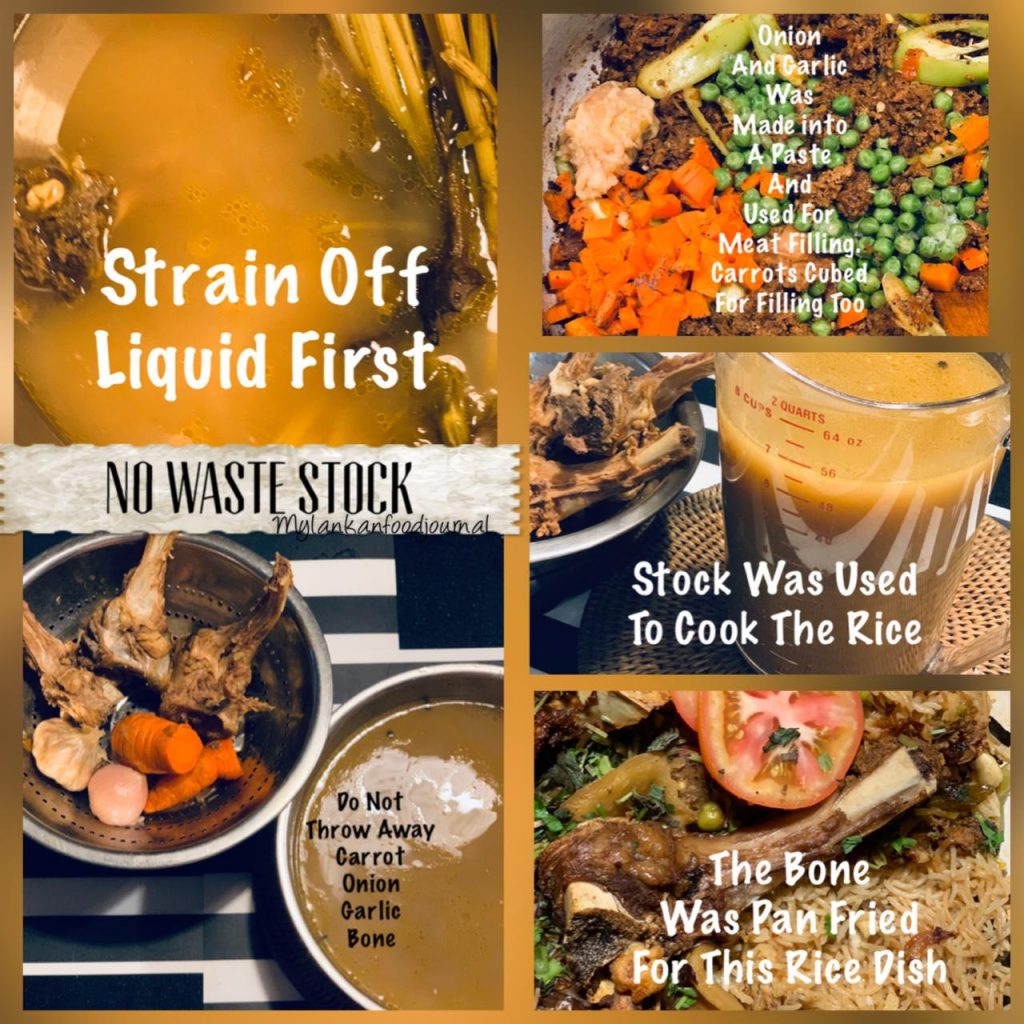 Difference Between Stock and Broth??
Broth and Stock have small differences but still used for similar purposes.Stock is more flavoured while broth is more lighter in texture.Stock is usually cooked for longer with mostly bones and cartilage, while broth is mostly made with the meat,flesh and vegetables which can be used to drink just like that on its own.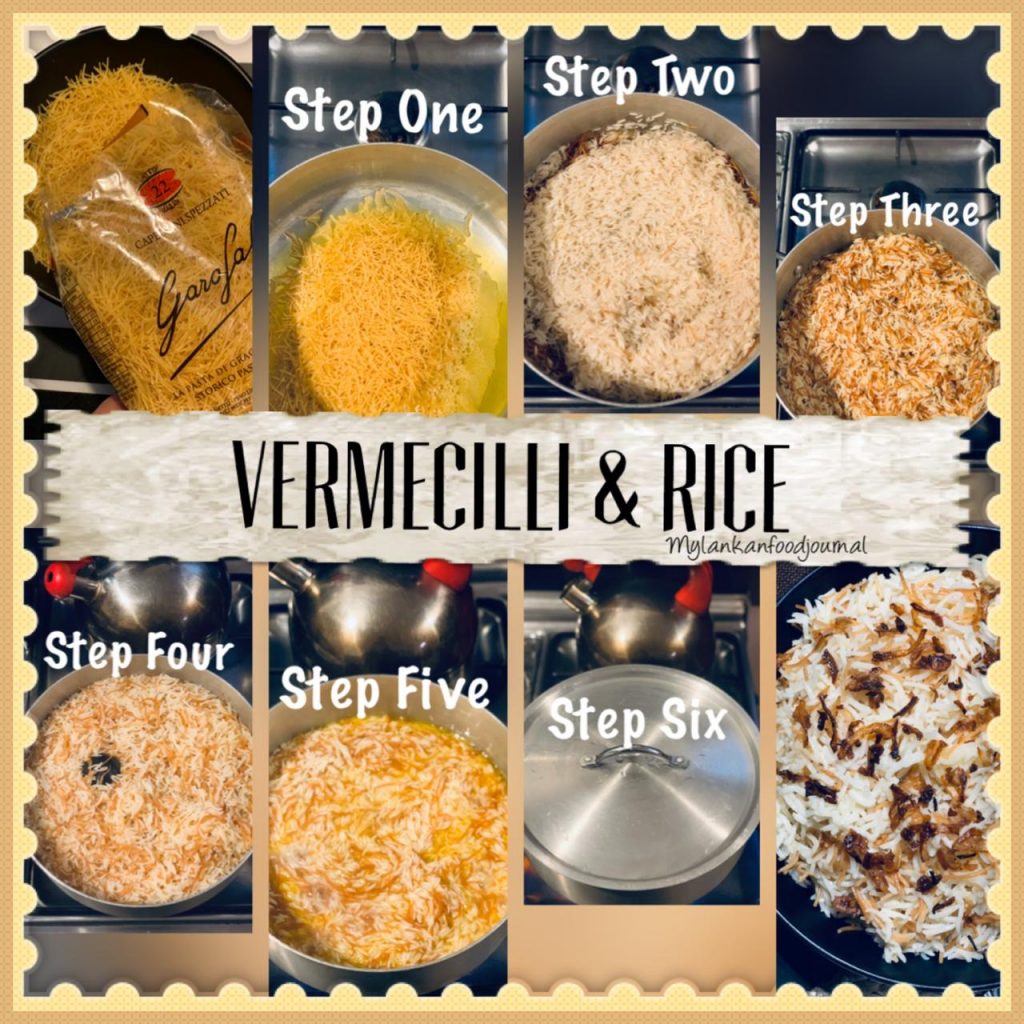 Let's Make The Rice
Step One : Add the vermicelli in a pan and roast in ghee till the raw flavour is gone..
Step Two : Add the washed soaked rice
Step Three : Make sure each grain is well coated in ghee.Do not over mix and break the grains
Step Four : Add salt, and boiling water
Step Five : Let this come to boil
Step Six : Cover and cook on low till its done…..(20-30 minutes)
You will have the most fluffiest rice!!!!So delicious and can be eaten just like that…But wait for my next post where I make keema rice with this same rice mixture and it is phenomenal!!!!You will never want to go back to eating rice any other way……Soooo good!!
Would love to see your remakes on this fantastic way to make rice!!!
Much Love Nuzrath ?