As Promised Here Is The Regular Version Of "Kanafeh"
I Used Vermecilli Instead Of The Kataaif Pastry/Shredded Filo Pastry Bcz It's Not Freely Available In Srilanka ??
This Has A Base,Custard Filling & Saffron Syrup
CUSTARD FILLING 500ml Fresh Milk/Coconut Milk,50G Cornflour Mixed With Some Water To Make A Slurry,1 Can Nestle Cream @nestlelanka
When The Milk Comes To A Boil,Gradually Mix The Slurry In & Let It Thicken,Switch Off Flame & Add In The Cream & Honey If You Want It Sweeter.I Didn't Add Any Sweetener To My Custard Though.

OTHER FILLINGS:1/4 Cup Grated Cottage Cheese
1/4 Cup Mozzarella
1/4 Cup Crushed Pistachios .

FOR THE SYRUP: Two Cups Water
One Cup Sugar/Honey
Saffron Flavour/Strands
2 Tsp Freshly Squeezed Lime Juice Bring Everything To A Boil In A Pan,On Low Till The Syrup Thickens & Reduces In Quantity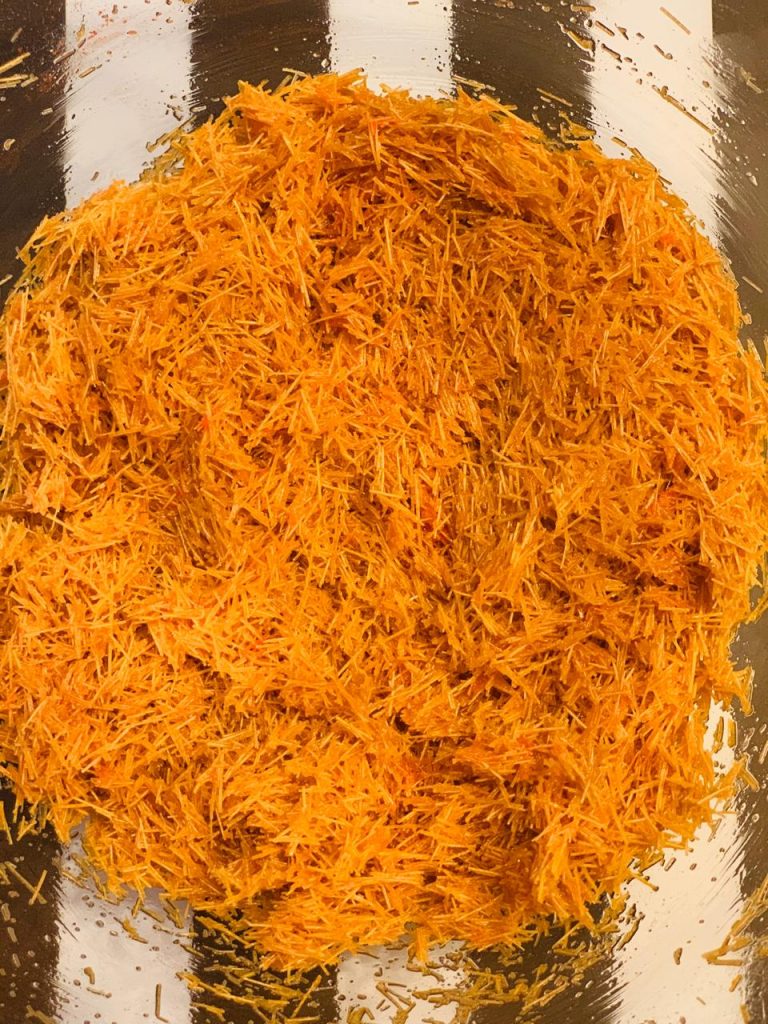 FOR BASE
300g Vermecilli Crushed Into Tiny Bits
Mix With 100g Soft Butter & Food Colour(Optional)
Grease The Baking Pan (8′)
Divide This Into Two Portions & Flatten One Part At The Bottom Of The Baking Pan
Spread The Grated Cheeses
Crushed Nuts (Leave Some Crushed Nuts To Go On Top)
Spread Custard Filling & Gently Spread Towards The Sides
Last Layer Is The Other Half Of The Vermecilli Mixture.Press & Flatten It Out Well Using The Back If A Tumbler If Needed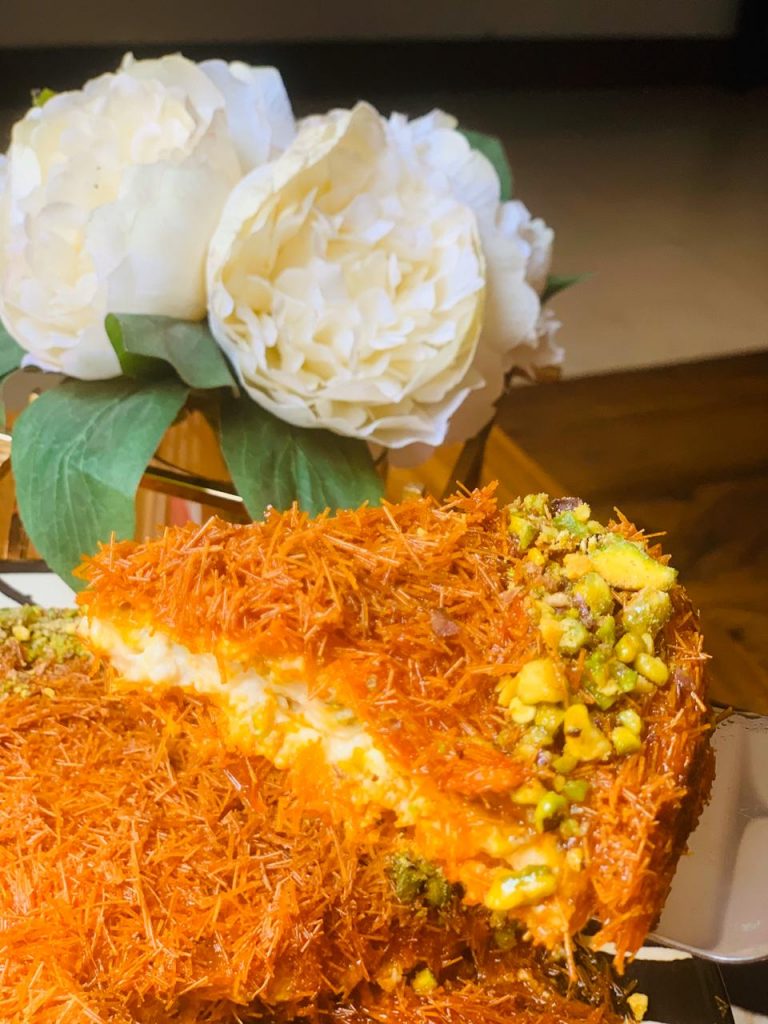 Bake In A PreHeated Oven @180' For 20 Minutes Or Till The Top Gets Nice & Golden Brown.
Loosen The Edges & Flip On A Flat Plate.
Drizzle Honey Or Syrup & Serve Warm
Honestly I Prefer This With A Dollop Of Extra Custard Or Cold Vanilla IceCream…..Sooo Good ??
srilankanfoodie #mylankanfoodjournal #colombofoodbloggers #homemadewithlove #ramadanseries2020 #ramadanvibes #ramadanwithme #ramadan2020 #knafeh #vermecelli #instafood #instadaily #foodphotgraphy #foodstagram #eatpraylove #begrateful #positivevibesonly #alhamdulillahforeverything?