Mostly Known As Kanafeh/K'nafeh/Kunafa/Konafi
Kunafeh is a traditional middle eastern dessert made with a base of thin shredded filo dough noodles called katayif pastry or alternatively fine semolina crumbs which is baked & then soaked in glorious rose flavoured sugar syrup & stuffed with variety of cheese fillings & loaded with nuts or served with other creams or custards depending on the region.
In Conclusion this is one of my favorite middle eastern sweets & Iam always found guilty with an excuse to eat this if I spot them.unfortunately or fortunately for my waist theyr not freely available in our country so that's a relief ??? otherwise boy am I in big trouble…..Infact my husband will be in more trouble lol
Anyway Today Iam Sharing The Recipe Of This Keto Friendly Dessert Which Is Close To Kanafeh & That Is Ideal To Fulfill Your Sugar Cravings Soon After Iftar .
Ramadan Is My Favorite Month Of The Year Mainly Bcz That Beautiful Month Is All About Sharing & Caring? .
This Knafe Version Is Very Easy To Make & Asks For Only Few Ingredients .
KETO FRIENDLY VERSION KANAFEH
Ing For Base:Two Cups Unsweetened Coconut
Two Tbsp Soft Butter
Ing For Filling:Nestle Cream,Grated Cottage Cheese & Grated Mozzarella:Mix Them Together
See Picture For Steps On The Layers Of This Kanafeh
Mix The Two Base Ingredients Using Your Fingers & Divide The Mixture Into Two Portions,Flatten One Half At The Bottom Of A Greased BakeProof Ramekin & Place The Filling In The Middle,Then Top It With The Rest Of The Coconut Mixture.Bake In A PreHeated Oven For 15Min @180 Or Untill It's Brown On The Outside.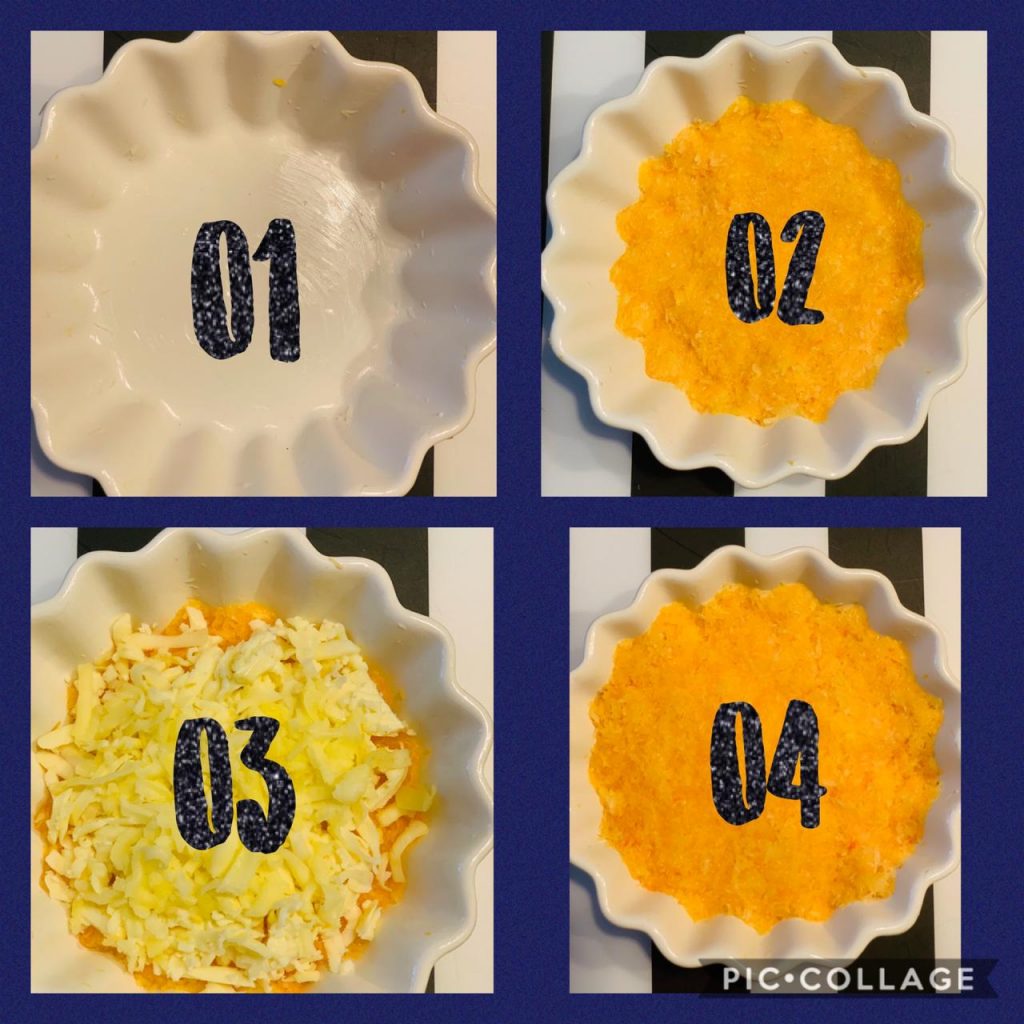 You Can Unmould It After A Few Minutes.
Serve This Warm As It Is Or You Could Make A Syrup Using Erythritol & Drizzle Over The Baked Knafe.Best Served Warm But You Could Definitely Serve Chilled Too.
But I Felt It Tasted Much Better Plain With A Dollop Of Cream Or Home Made Custard Using Coconut Milk (Since Iam Not Following KETO Diet)
.
I Hope You Give This A Try .
Would Love To See Your Remakes On This
The Next Post Following Will Be The Regular Version So Need Not Worry Ladies…Got A Guilty One Coming Your Way Thats Definitely Worth A Try!!!!
I Wish Ramadan Didn't Have To End So Soon ????????
While Praying For Everyones Safety Around The World? .
Stay Safe Stay Blessed xoxo
This Recipe Is Special To Me Because It Was My First Ever International Collaboration With These Beautifully Talented Women ? @michellesipsandsavors ? @bonbonbloomss ? @citronelleandcardamome ? @food___passion ? @journeytotable ? @kitchenmai ? @lebgirlfoodie ? @shez_k03 ? @skhatun_cooks ? @livewellwithmalak ? @shalimaskitchen
Do Check Their Pages Out To See Their Delicious Creativity .
We Are Contributing To #ramadhanfoodunites on Instagram
Hosted By My Beautiful Insta Sister Shalima From @shalimaskitchen
srilankanfoodie #mylankanfoodjournal #colombofoodbloggers #bloggersofinstagram #ramadhanfoodunites #homemadewithlove #ramadanseries2020 #ramadanwithme #ramadan2020 #instafood #instadaily #foodphotgraphy #foodstagram #eatpraylove #begrateful #positivevibesonly #alhamdulillahforeverything?